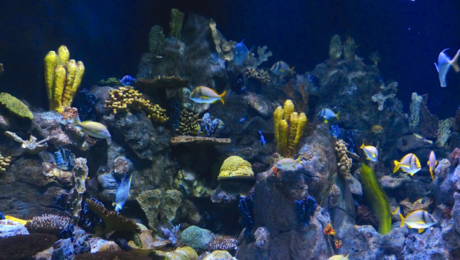 The magic of Florida Keys is that it is a place that chases other places away, leaving you in the present, smiling more widely than you have in a long while. But it is not all about the chill vibe in The Keys, its natural wonders have the power to amaze and educate, to deepen your appreciation of the creatures that walk – and swim –this planet with us.
We've put together a list of 4 natural wonders that deserve a space on your itinerary.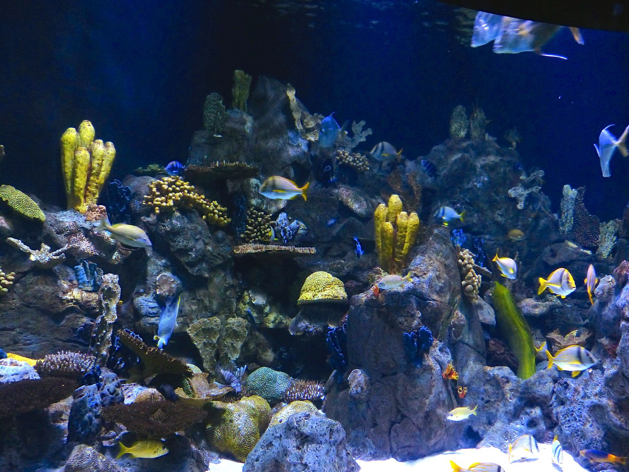 The Florida Reef
1. The Florida Reef
There is the Great Barrier Reef, the Belize Barrier Reef and then the Florida Reef, which is 170 miles long and about 4 miles wide. Shaped like a half-moon, the Florida Reef sits a few miles off the coast of The Keys, beginning at Fowey Rocks and extending almost to Marquesas Keys.
Snorkelers will lose themselves in the diversity of the reef, with more than 500 species of fish, from the ethereal Blue Angel Fish to the ubiquitous Blue Tang, and 40 species of stony coral, jutting up through the water like miniature mountains.
The shallow waters of this 10,000-year-old reef make it the perfect spot for beginning snorkelers.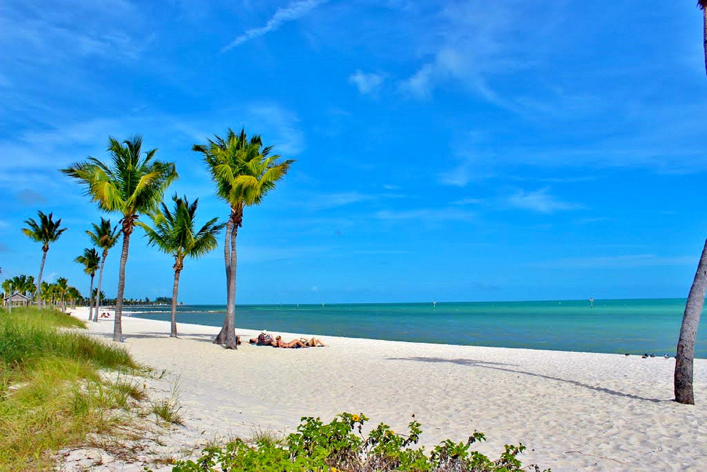 The Florida Keys, White Sand Beach
2. White Sand Beaches
Nature has done few things more magical than create long beaches of white sand that run toward the blue-green water of tropical seas – such beaches are scattered through The Keys, with some deserving of special mention.
Sandspur Beach is a mile long with plenty of sand-castle-building sand and the kind of calm waters that toddlers rejoice in.
Dry Tortugas National Park calls to the adventurous beachgoer who revels in solitude – and shipwrecks. Though you must take a two-hour ride to get to this remote space, any inconvenience will be immediately forgotten when you catch your first glimpse of a leatherback sea turtle.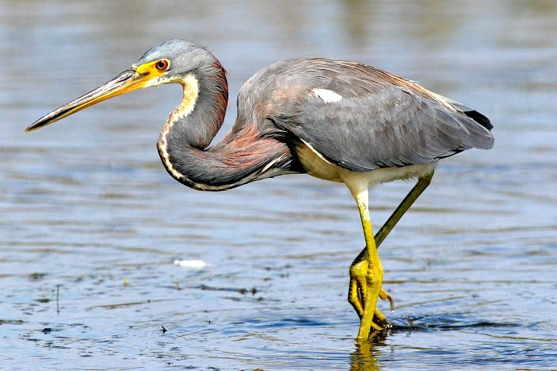 Tricolored Heron
3. Meet Some of the Locals: They Can Get a Little Wild
Florida Keys is home to some startlingly beautiful birds and animals, like the Tricolored Heron pictured above, and the lovely but rare Key deer, that are currently facing endangerment. Should you wish to interact with some of The Keys' wildlife, you have several delightful options:
• If you have children, they will howl with delight as they feed the Tarpon at Robbie's Boatyard in Islamorada: Imagine tossing a small fish to a 5-foot long fish that gleams in the sun as she snaps up your offering.
• The Florida Keys Eco-Discovery Centre is the place to learn about ecosystems that sit on land like those of pine groves and mangroves and those under water, like those of the Florida Reef.
• To see a Grey Hairstreak butterfly, a Spiny-backed Orb Weaver spider and a Belted Kingfisher head to Key West Botanical Garden.
• The turtles at the Turtle Hospital may not be feeling their best but they are usually up for visitors – why not spend some time learning more about these mesmerizing, gentle creatures?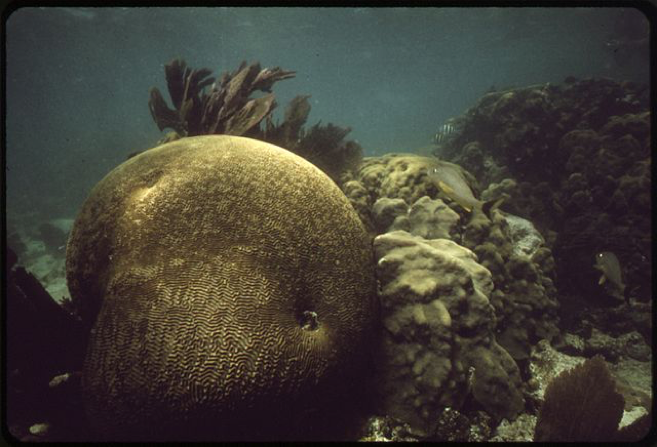 John Pennekamp Coral Reef State Park
4. This park is underwater. Seriously.
The John Pennekamp Coral Reef State Park is home to the first underwater park in America: This is an extraordinarily cool happening, and because the park showcases nature at its finest, we include it as a natural wonder in this list. (Yes, mostly because it rocks. Figuratively.)
Florida Keys is a place to shrug off your business suit and slide into something much more comfortable but it is also a place that knows how important its various ecosystems are to its future. Your best memory of the Florida Keys may be staring into the crinkly eyes of a Green Turtle, or watching a majestic Tri-colored Heron slowly take flight.