Thursday, 29 September 2016
Tropical rock has begun to seep into your dreams. You wake in the morning startled to find yourself in Last Chance, Colorado or Great Snoring, England or Nameless Cove, Canada, because you were just sifting starkly white sand through your sun-tanned toes as turquoise water lazily …
We understand. And we have done your homework for you: Here are 8 dreamy places in the Florida Keys where you can shrug off your hometown and slide into a groovier state of mind.

1. The Sea Turtles knows: Dry Tortugas National Park
About 100,000 Sooty Terns come to this national park of 100 square miles – which is mostly underwater – to nest, between the early spring and early fall: Sea Turtles bury their eggs on its alluring beaches in the summer.
And you can mingle, in an eco-conscious way, with these incredible creatures, while also talking long walks on beaches that echo paradise, or walk on the wall of historic Fort Jefferson – an abandoned military fort from the 19th century – where you might see a nurse shark or reef squid. As you do. – Link here
2. Go as far south as you can in the continental USA
The northernmost point in the continental USA lies in Lake of the Woods, the stark landscape made famous by Tim O'Brien in his novel of the same name: The southernmost point is all blue skies and water that seems to go on forever.
Imagine standing next to this marker of one the most extreme geographical points in America and saying "cheese," while contemplating that this where it all begins for America, at least in the sublime south. Link here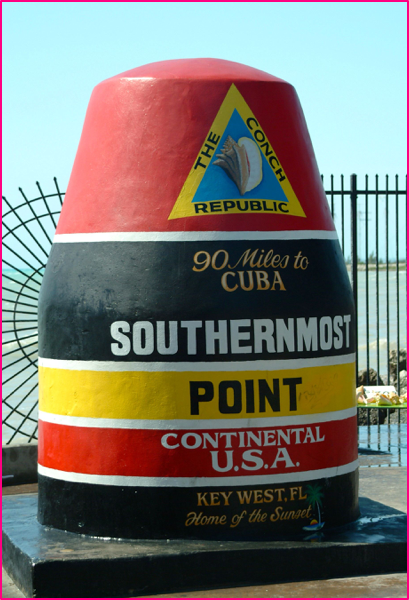 3. Whoa. Was that a Silver King?
Your line is loose, you are one with the sea, lost in the dance of the sunlight on its surface when you feel a tug, a tightening … and everything changes. Fishing is a marriage of butterflies-in-your-stomach excitement and sublime peacefulness and Marathon is the place to go to ensure that you strike a balance between the two.
Perhaps you dream of snagging an elusive blue marlin in Marathon, and it is possible, but know that the snappers, groupers and pompano bring their own brand of thrill to the scene. Link here
4. It is all about the beach: Baha Island State Park
You are en route to The Keys, 40,000 feet or so above land and sea, and you are reading about an alligator wrestler who has seen better days in Carl Hiaasen's Nature Girl but all you can think of is white sand and blue-green water.
You morph into your true self at the beach and you are always seeking that beach that will wrap you up in its arms and caress you until it is time to go home. Bahai Honda Key is where you want to be. (Yes, this rhymes. ) Link here
5. Get to know Hemingway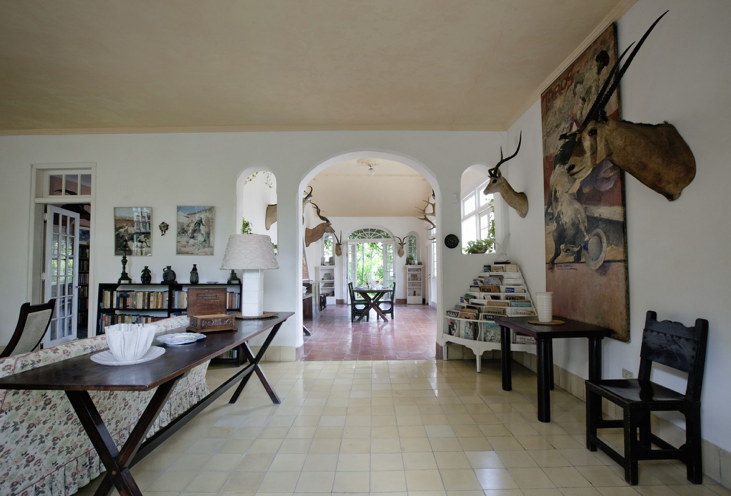 The Old Man and the Sea draws the reader into the mind of a Cuban fisherman battling with a marlin in the waters off of Florida – how brilliant that we can now enter Hemingway's home in Key West and get a sense of the man behind the words.
It is said that Papa Hemingway, as he was sometimes called, caught 7 Marlin in one day in 1938, elbowing other word record holders out of the way – he also survived two plane crashes. And, as you can see, he had a lovely home to return to when his adventures went south. Link here
6. Get all historical.
Harry S. Truman's middle name is actually "S", standing for no full name in particular but giving a sedate shout-out to all of the relatives who came before him whose names began with S. History is fun.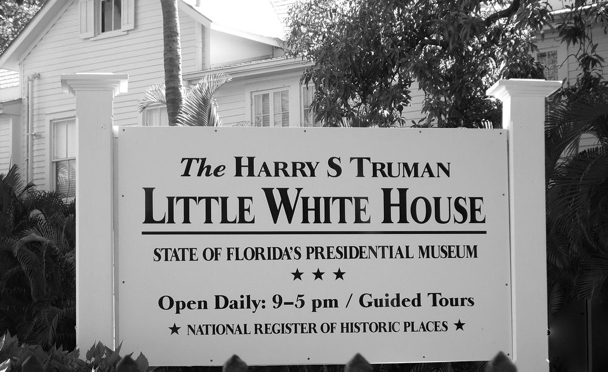 The Harry S. Truman Little White House stands in Key West Harbour: Truman spent 175 days of his presidency here, and other American presidents, like Clinton, Carter and Kennedy also visited this charming estate. Link here
7. Take in the street performers at Mallory Square.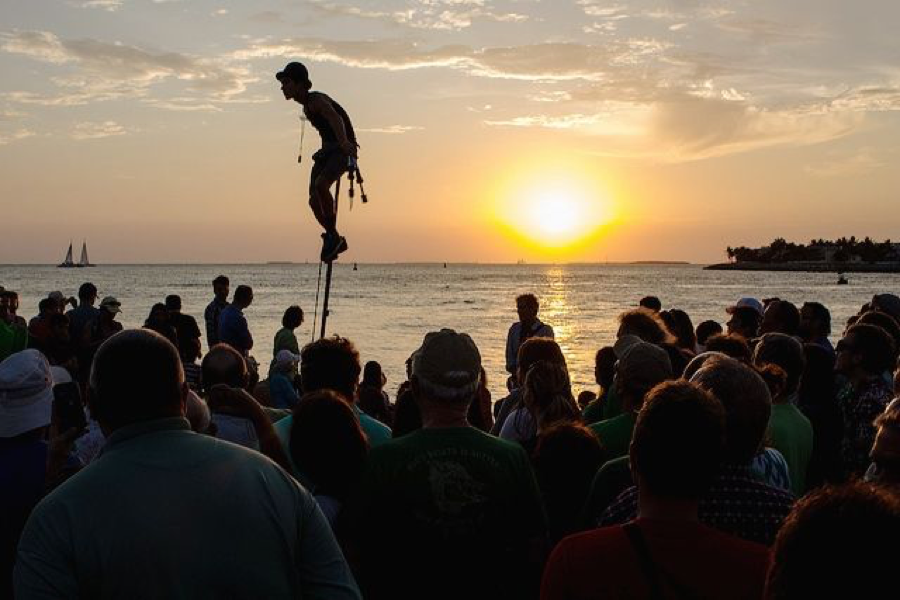 Allow human beings walking on spindly stilts entertain you as an ethereal sunset paints the sky like Monet would. Link here
8. Swim with the dolphins at Theater of the Sea
Dolphins chatter and they splash and they love to meet new friends, even of the human belonging-on-land variety. And sure, some of you too-cool-for-school, jaded types may believe that swimming with these toothed whales is not for you, but we give you 30 seconds of frolicking before the giggling sets in. Link here