Vacations should be special: You should return to the rythym of your daily life, be it as a Cirque du Soleil performer or the COO of a civil engineering firm, feeling renewed and invigorated. At Air Unlimited we take your leisure seriously, we want to be your new best friend. (You know, the kind of best friend that flies you safely, and in luxurious comfort, to places like Treasure Cay in the Abaco Islands or Marathon in the Florida Keys.)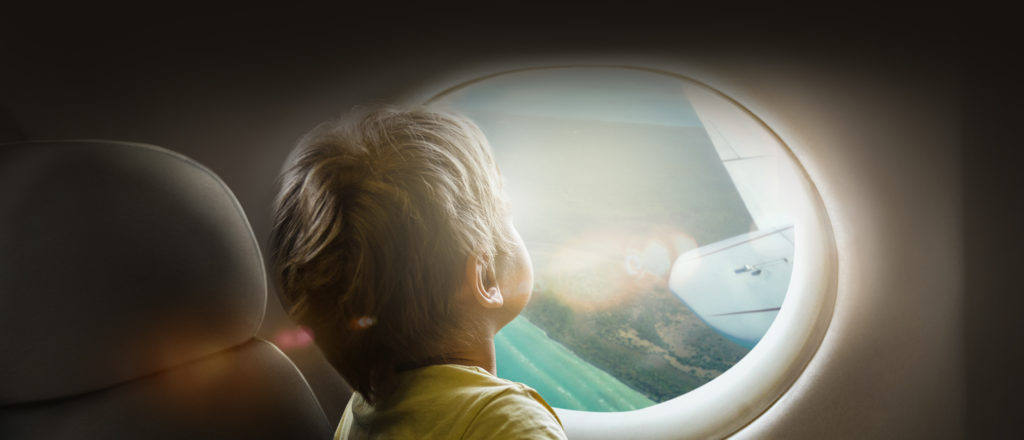 WE ARE PASSIONATE
Have you ever walked into a workplace where joy hangs in the air, like a shop where a 3rd generation luthier creates violins? If so, you will recognize Air Unlimited as one of those workplaces where human beings – in this case, Charles "Chick" Gregg and Mark Neubauer, and their carefully selected staff, are doing just what they should be doing.
Chick and Mark came into flying naturally, both of their fathers being pilots and instilling a love for flying into the young boys who would grow up to found Air Unlimited, answering a demand for outstanding service between central Florida and Florida Keys and the Bahamas.
WE HAVE COOL AIRPLANES
If you are unused to air travel on a small scale, you should know that the 7 spacious leather seats of the Cessna 421 will bring you a level of comfort comparable to that of your favourite chair at home, the one you sink into just before the game starts. And you always have a window seat.
Our clients often express pleasant surprise at the level of noise in our Cessna 421s as they zoom toward The Bahamas or Florida Keys at 240 miles per hour: Who wants to reach for headphones to filter out engine noise when you really want to talk about how excited you are that you are finally going to try wall diving?
Of course, if you've chartered our Citation Mustang for a flight to that spot in The Bahamas that has not yet been discovered by most, you can fully recline in one of four well-appointed seats and have a nap – we'll wake you when we get there. Or if you need to wrap up a few last things from the office (sigh) you can make use of your convenient work table.
WE KNOW WHERE WE ARE GOING
At Air Unlimited, our passion for flying extends to the destinations where we fly. If you are flying into Marathon, Florida Keys, chasing the dream of snagging a broadbill swordfish, we've got a few tall fish tales for you. Or if you want to lie on a white sand beach in The Bahamas with only the pelicans to keep you company, we have the lowdown on where you find the closest thing to a deserted beach in this paradise.
WE ARE SO RELIABLE WE COULD BE ACCUSED OF BEING BORING
Air travel: It is the best of times; it is the worst of times. More human beings are flying to more places than ever before in our history. But commercial airlines have lots of work to do in satisfying their customers: The U.S. Department of Transportation has reported that consumer complaints about commercial airlines were up 30% in 2015, from 15,539 in 2014 to 20,170 in 2015, and the most frequent complaint was that airlines are unreliable. We are refreshingly reliable.
HEY, EVEN PILOTS CHOOSE US!
We like to eat at restaurants where chefs eat, to read the novels that our favourite writers read and to watch the films that the directors we respect recommend – so why not fly with the Florida chartered airline that pilots choose? (Why, yes, it is us.)