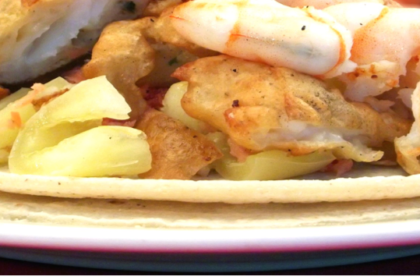 The Florida Keys beckon the weary. You know who you are. Life has been frenetic as of late: You are beginning to see dark circles under your eyes in the bathroom mirror in the morning. You need to lie in a beach chair that is unseemly in its level of luxury and absorb the healing rays of the heavenly body we know as the sun.
But you may want to invite some excitement into your excursion to The Keys, to rise up from the sand and see what you can see. We have some ideas for you: 8, to be precise.

Locally sourced fish tacos
Did anything happen when you read the four words before this sentence? Perhaps you started to wonder what kind of fish would be in these tacos? Or if there would be a homemade salsa of some kind, maybe even one with heat, at the place where these tacos would be eaten? If so, you need to explore The Keys by way of food.
Key West Food Tours are easy to book, there is link under this paragraph, and you will be part of a small group that spends about 3 hours together, wandering from a speakeasy where you might want to partake in a rum-runner cocktail to a family-owned taco joint to … you get the idea. Key lime pie will be involved at some point.
Walk, and talk, and eat, walk …

Kayak where the mangroves live
We know mangroves by their roots, by those tangled, mesmerizing thick roots that, at first, seem out of place above the ground. But these tough trees and shrubs that live along waterways in tropical climes are anything but out of place, they have evolved so that they can survive in unfriendly conditions, even making use of salt water.
Most of us admire the mangroves from a polite distance, but why not settle into a light kayak and get to know these remarkable trees a little better? At The Kayak Shack you can rent a kayak for 2 for half a day and lose yourself in the midst of a mangrove forest. (That's lose yourself in the best way, in wonder, not so that you can't fine your way back.)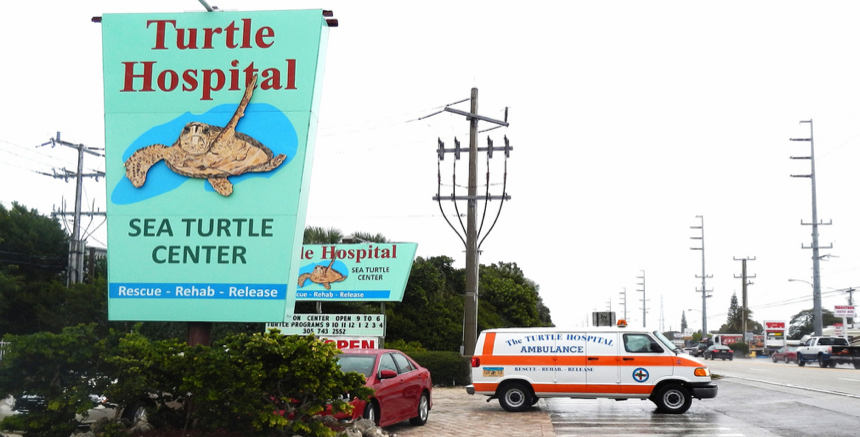 Help out a turtle
You might think that a hospital, even one that cares for sea turtles, those captivating creatures that have only a 1 in a thousand chance of surviving into adulthood, is a poor choice for an exciting outing whilst on vacation. But you may be incorrect. The smart people at Berkley tell us that human beings become happy at the thought of doing good, like helping out ailing turtles.
Pushing aside the glow that will emanate from your heart as you exit this fine establishment, you be moved by the beauty of these ancient-seeming beings we share this planet with.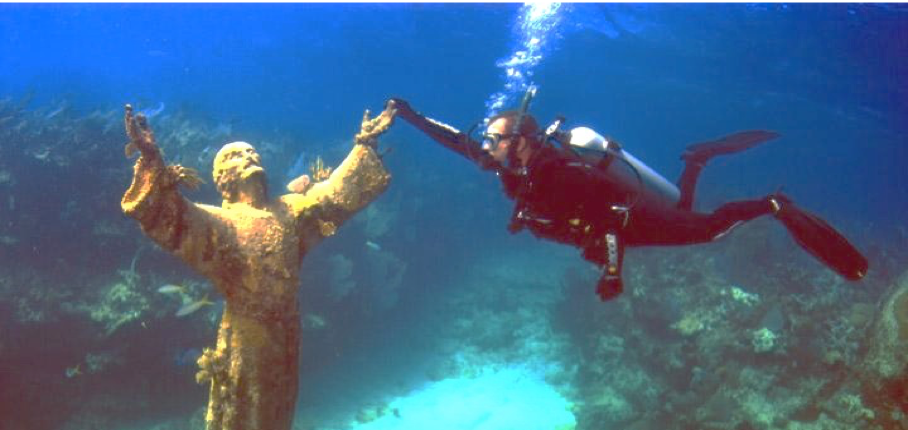 John Pennekamp Coral Reef State Park
You have not lived until you've come face to face with a statue that stands not on the land but in the sea, with its arms reaching up as if toward the heavens. (This is only a slight overstatement.)  An undersea park is a magical idea and the John Pennekamp Coral Reef State Park has been around since 1963, and has thrilled visitors from all over the planet.
Should you be travelling with children, they will be thrilled at a ride in the glass-bottomed boat aptly named The Spirit of Pennekamp.
Honey, doesn't that guy look like Hemingway?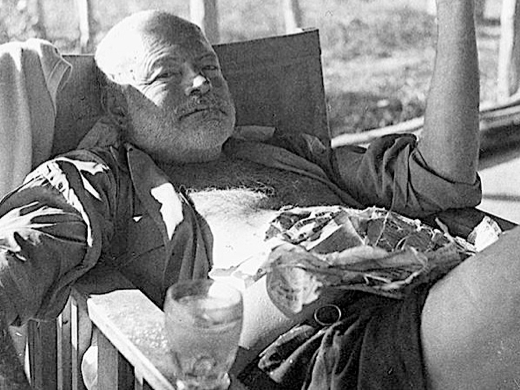 Ernest Hemingway lived through 2 plane crashes, led French militia groups against the Nazis and had a six-toed cat – all this and a writer too. That such a man would inspire a festival named Hemingway Day's Festivals, that draws his doppelgangers to Sloppy Joe's Bar to compete for the prize of resembling the great man the most, is unsurprising.
But you can just sit back and watch the fun, and order a daiquiri, just like Hemingway did in this same bar in the '30s. (Well, he may have ordered more than one.)
Haunted Happy Hour Saloon
Excitement comes in many forms, and some of its grislier forms do not appeal to all, but if you are the kind of person who likes to lift up rocks and look under them, if you do not mind knowing that a man was murdered in a rather unkind way in the bar that you are about to enter, well, then, this tour is for you.
There is much more on offer than the macabre, like a haunted B&B and a distillery that is said to have a spooky past. If you want to take a walk on the grim side, head over to Lagerheads Beach Bar and sign up. You must be 21 years ago to hang with these peeps.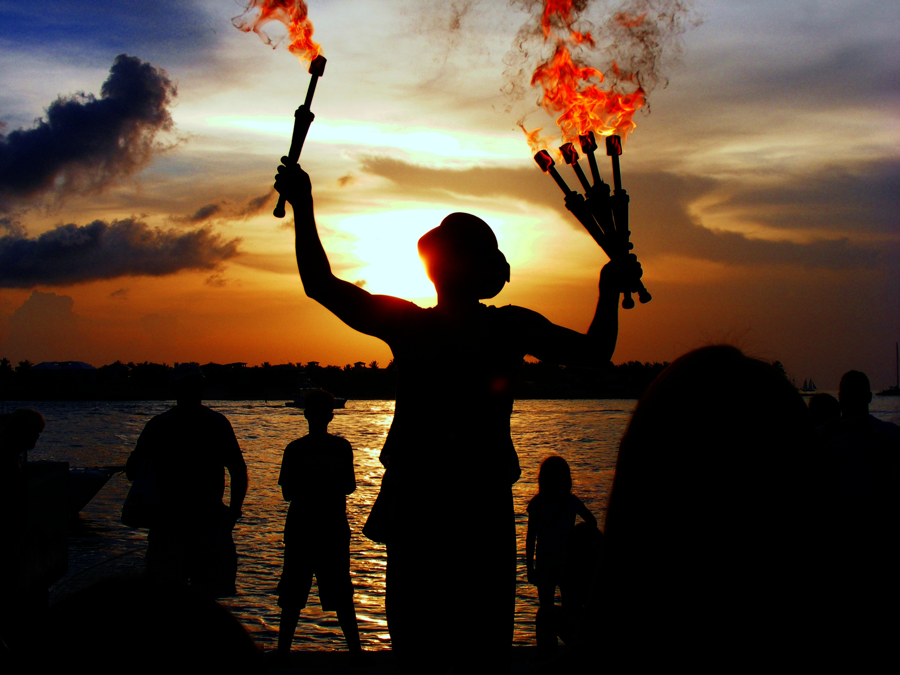 Mallory Square
The sunsets at Mallory Square have melted hearts, inspired poetry as well as the whirr whirr whirr of cameras, but there is more to this place. If you want to be pushed out of yourself just a little bit, spend some time watching the buskers at Mallory Square. You will see talented people do unexpected things in ways that amaze you. You might even see a dog walk a tightrope. (Let's hope that this is something he loves to do.)
Art is everything
Well, early morning walks on The Key's sublime beaches are something too, but to know a place is to know its art, and you can see what the artists of Key West are up to at, well, The Studios at Key West. You might fall in love with a piece and take it away to your home, as a way of reminding you that The Keys are out there somewhere, even when your meeting is running 2 hours long.