Thursday, 23 February 2017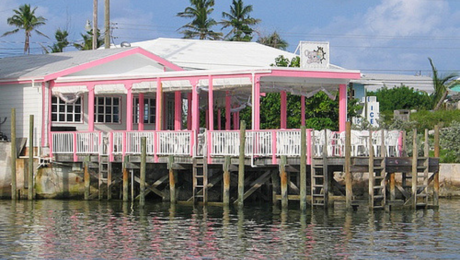 Marsh Harbour is the third largest city in the Bahamas and it has only stoplight: It is the perfect place to perch in The Abacos, with restaurants and hotels sprinkled close to the marina, along with shops selling food, alcohol and other necessities.
Imagine that you awake early in the morning in your Marsh Harbour hotel and you are anticipating a day trip. It could be one of these marvelous excursions: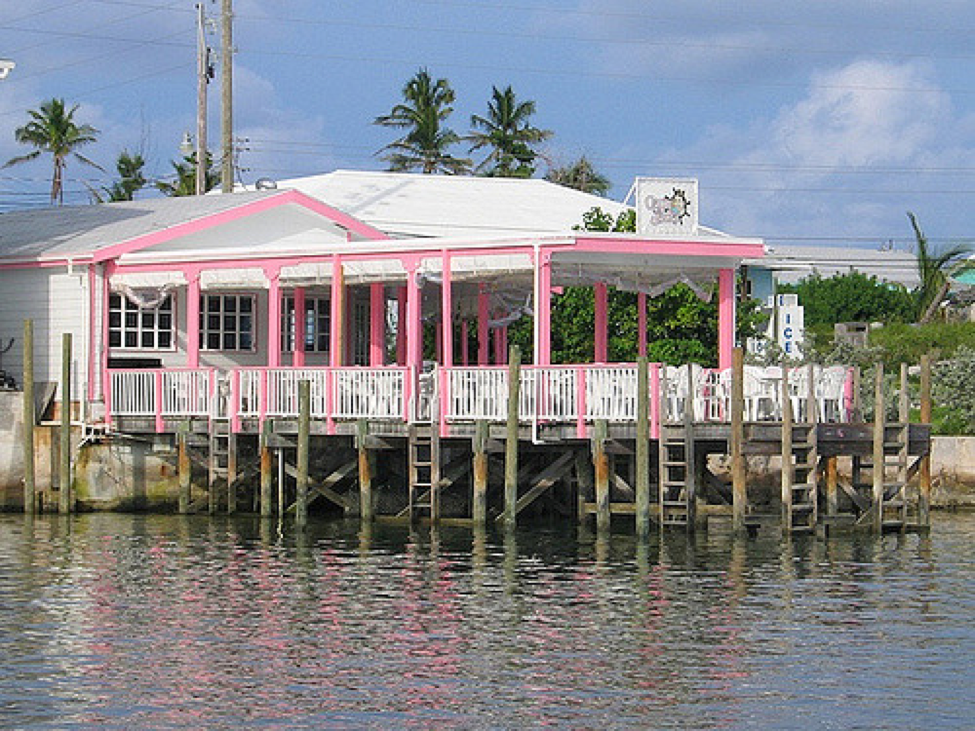 1. The Hope Town Day Trip
Have an early breakfast – maybe at Ju'novia's, where the pancakes are fluffy and the pig feet souse an acquired taste – because you are to have a day that requires a robust energy.
Hop on the 20-minute ferry to Hope Town on Elbow Cay, an extraordinarily pretty 5-mile island where you'll see a collection of tiny cottages, painted white or pastel, with gorgeous small gardens – and a kind of peace will wash over you.
Why not rent a golf cart and explore the area, lingering at spaces that intrigue you? Then it's lunch, perhaps at Cap'n Jack's or Harbour's Edge, before heading out the reefs for some memorable snorkling, to float above lively schools of colorful fish as they pass under you.
After snorkeling, you might want to chill out on one of the magnificent local beaches before… well, you might be up for kayaking or perhaps it will be time to head back to Marsh Harbour for dinner at Wally's.
2. The Great Guana Cay Day Trip
Cay hopping is easily done from Marsh Harbour where you'll find cruises to all other cays, and Great Guana Cay is a fabulous place to spend the day – and perhaps you should make it a Sunday, as that is when Nipper's Beach Bar and Grill roasts a pig, and it is a feast. (And a party.)
If you have children with you, you might float about the pool and then have some lunch – the kid's menu offers chicken fingers, but know that there is also sesame-seared ahi, cracked conch and homemade key lime pie.
However, If you are adults in the mood to party, this is your spot: The music will spill into you until you start dance, as will the strong drinks that just might make you smack your lips. Dance, dance, dance.
3. The Abaco National Park Day Trip
As National Parks go, The Abaco National Park is young, just 23 years old, were it a human being, it would just be leaving college. At 20,500 acres, it is a significant park, and it just might protect the endangered – and exquisite – Abacos parrot.
A dirt road, or trail, which is 15 miles long and takes about 1.5 hours to drive, cuts through the park: The tourist office offers walking or driving tours, which allow you to learn about the ecosystem and which animals are likely strolling about in the forest. If you would like to see the Abaco parrot, your best chance to get up very early and join a eager group of birdwatchers who want to do the same thing.
4. The Man-O-War Cay Day Trip
There is no alcohol served or sold on this cay, so if you are in the mood to linger over some Chablis at lunch, head elsewhere. But if you are in the mood to spend some time with hardworking folks who build boats, this is your cay of the day.
There is a harbour road, naturally, and at its north end you'll find a unique shop known as The Sail Shop and officially named The Albury's Canvas Shop – everyone who visits Man-O-War visits this shop, so why not check it out: You'll probably buy a cool bag or hat made out of canvas that is usually used to make sails.
Also, don't miss Joe's Studio, where you'll find arty jewelry made out of local sea glass and fabulous miniatures of the boats that float all around The Abacos. And there's a heritage museum because learning is fun.
5. The Elbow Cay Day Trip
Rent a cottage on a cay, Elbow Cay is a great place to do this, and really chill. Bring along a book that you have yet to begin, pour yourself, and your partner or comrades, some chilled wine, head out to your private patio and read. Then have a nap. Maybe you'll feel like floating around in the ocean before dinner. Maybe not.
Or you can rent a golf cart and lazily explore your environment, or walk on a long beach that takes your breath away or celebrate your inner child by renting paddleboats. It's all good.