Wednesday, 30 August 2017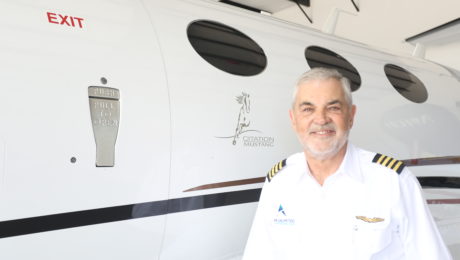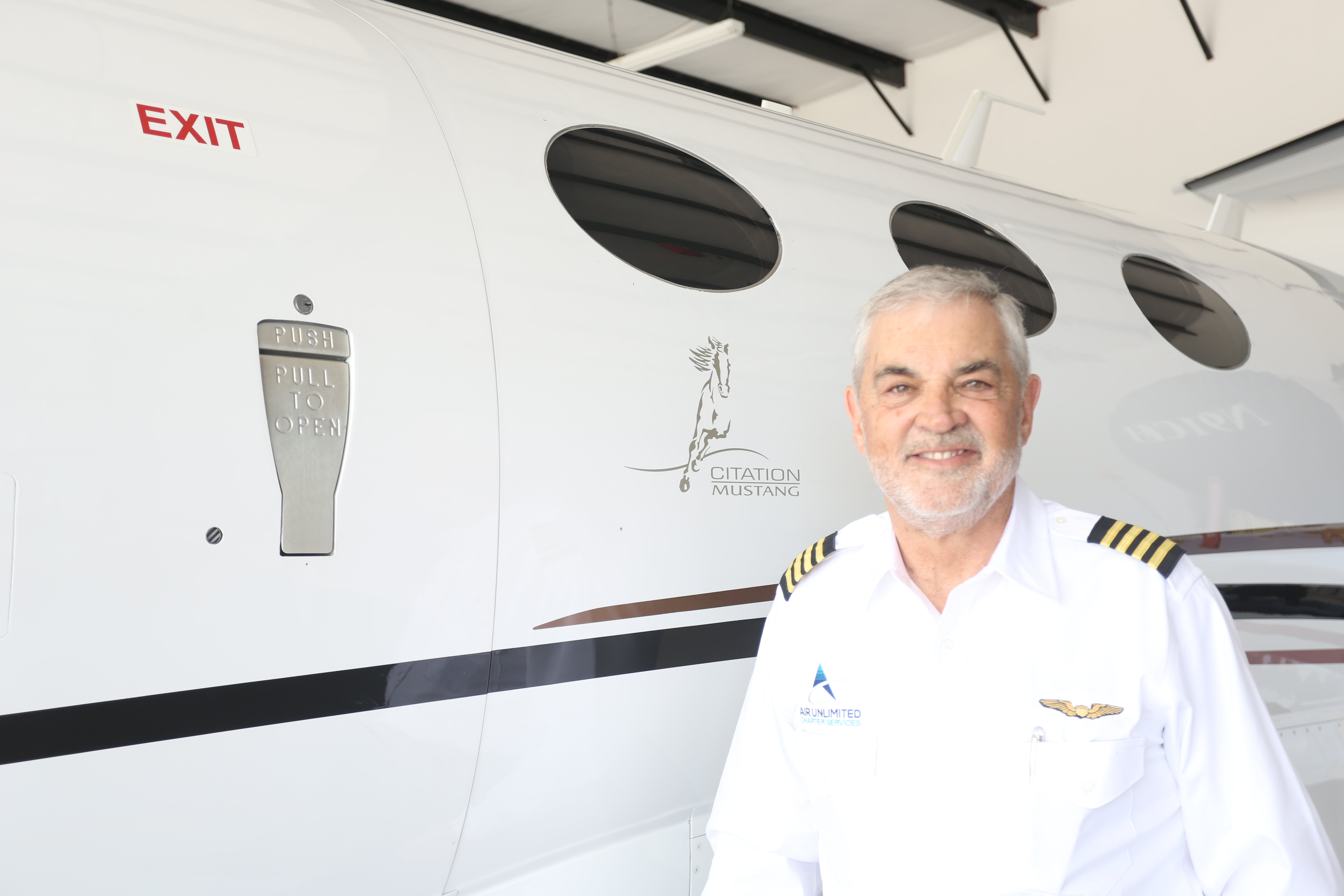 Charles "Chick" Gregg is co-owner and captain at Air Unlimited, and anyone who speaks with him can immediately see that he has a true passion for flying.  A lover of all things plane-related, Chick knew he wanted to be a pilot as a small boy while flying right seat with his father.
After graduating from UF with a degree in civil engineering, Chick began his flying career at 27 years old piloting a Bonanza, visiting job sites across the southeast US. After many years of owning and running successful businesses in construction and homebuilding, while enjoying his love of recreational flying, retirement came early. It was then that his flying passion turned into a new career.
Having traveled to the Bahamas many times over the last 30 years, Chick had a deep connection with the island life, especially the Bahama's best kept secret: The Abaco Islands. Knowing the travel industry lacked reliable transportation directly to and from these scenic islands, Chick joined forces with co-founder, Mark Neubauer, to launch Air Unlimited Charter Services. This airline brand is complete with an aircraft fleet that flies guests from the Orlando Sanford International Airport directly to Marsh Harbour and Treasure Cay in the Abaco Islands in less than 90 minutes without the "big airport" hassle. Aside from the scheduled island service, Air Unlimited is also known for its customizable and dependable charter service, featuring a private jet where you can often find Chick positioned in the left seat as Captain.
Chick has always loved to travel, so being able to pilot his own private jet to Hope Town, or take his family to one of the nearby famous sights in the Abacos, is just another perk of the job.
On any given day, you can find Chick sitting behind the desk at his airport office working the numbers for the business or solving problems, and always wearing many hats. "Our customers are the reason I continue to work hard to improve Air Unlimited's service each day," said Chick. "They often become like family."
Another favorite "job" he routinely performs is quoting and piloting charter and private jet flights.
Chick is committed to growing new services, such as their Organ Transport Medical Flights. "These flights are making a difference in people's lives, which we take very seriously," said Chick. "The responsibility means a lot to our entire team."
When Chick isn't flying, he's usually still thinking about flying – as a true pilot would do. In his spare time, he is building an aircraft with his three sons. Chick is dedicated to his work, but he does know how to relax and often travels to his home in Colorado with his wife, Lisa, and their two yellow labs, who travel in style, thanks to their "pilot dad." While there, he enjoys relaxing, as well as skiing and entertaining friends. He frequently enjoys spending time with his four children and their spouses, four grandchildren and his amazing mother-in-law. Closer to home, Chick's other go-to destination is his farm in Georgia, where he flies routinely with his brother and other good friends to hunt or work the land.
Chick and Lisa enjoy traveling nationally and internationally, often with groups of friends to celebrate important milestones. Chick's list of destinations is quite extensive, but says his favorite trip involves visiting Napa Valley, California.
While Air Unlimited's focus is on flights to the Abacos, Chick's dream destination is to pilot his private jet to Europe with his wife. He has the ambition and the tools so it probably won't be long before it becomes the Gregg's next big adventure!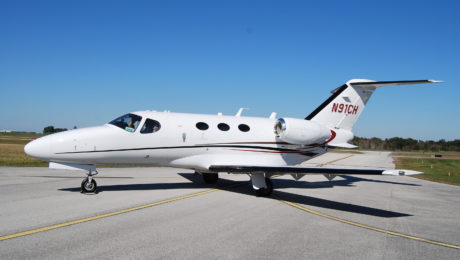 A bachelorette party in a tropical land; a last-minute vacation for a family of five; an important business trip a few states away. What do all of these have in common? Each of these trips – no matter how different their intent, length or party size – could all benefit from travelling via an aircraft charter. The difference in flying via a commercial airplane or an aircraft charter could mean the ability to guarantee a family with small or nervous children the chance to fly together in privacy. It could be the perfect start to a weekend in paradise instead of experiencing the hassle of lost baggage and delayed flights. It could even mean more presentation practice to ensure sealing a big business deal while arriving stress-free before a very important meeting.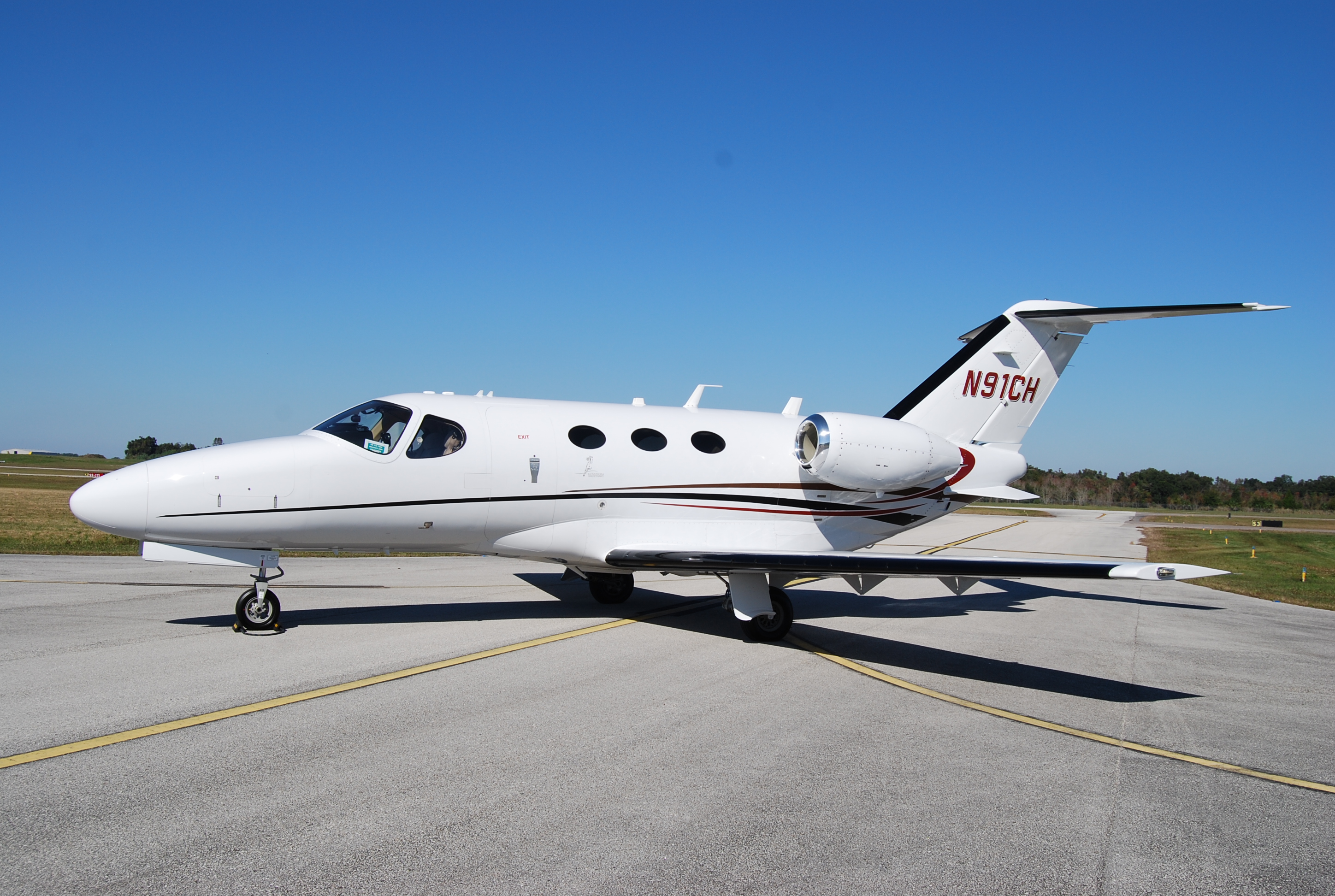 Air Unlimited may be known for hassle free and easily enjoyed scheduled seating, but the airline also offers custom chartered flights. Both options receive the highest amount of customer service and the benefits of flying privately, but a charter service is the best way to have a completely customizable flight experience. Charters ensure that your party is the only one on the aircraft, which is why they are the perfect option for families or groups looking for a truly one-of-a-kind experience.  Flying with small children can already be a challenge, and unneeded pressure is added when fellow passengers deliver disgruntled stares if a child is in distress. When flying via an aircraft charter, there are no passengers on the plane, so children can be comforted without the addition of parental stress. Chartered flights can also be more enjoyable for groups like college friends travelling back to their alma mater and want to vocally reminisce the whole ride there.
Passengers of chartered flights are not limited to travelling strictly from Sanford, FL to Marsh Harbour or Treasure Cay either. Because these flights are completely customizable, you are able to pick which airports you leave from and fly into, as well as the date and time for all flights. If you are flying to a destination for a very short amount of time, you can even arrange for the pilot and aircraft to wait for your party and fly back the same day. Talk about VIP!
What could be better than flying to your vacation destination with four of your best friends in a private aircraft charter? Doing all of this while eating bruschetta and drinking champagne at 39,000 feet! Gone are the days of peanuts and ginger ale, aircraft charters with Air Unlimited allow catering services for the ultimate luxury experience.
For more information about the aircraft charters offered at Air Unlimited, head here and be sure to call us for additional information at (407) 585-4300.
Wednesday, 02 August 2017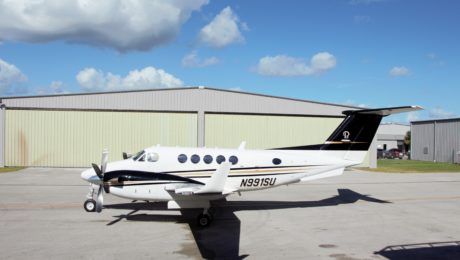 Vacations give you time to relax, recharge and explore new places. Before you begin your vacation, however, the stress associated with travel can cause a bit of a rough start. When you fly with Air Unlimited out of the Orlando Sanford International Airport, you experience unparalleled service and comfort, and avoid the many stressors associated with flying. Say goodbye to long TSA lines and hefty fees, and hello to comfort the unlimited way.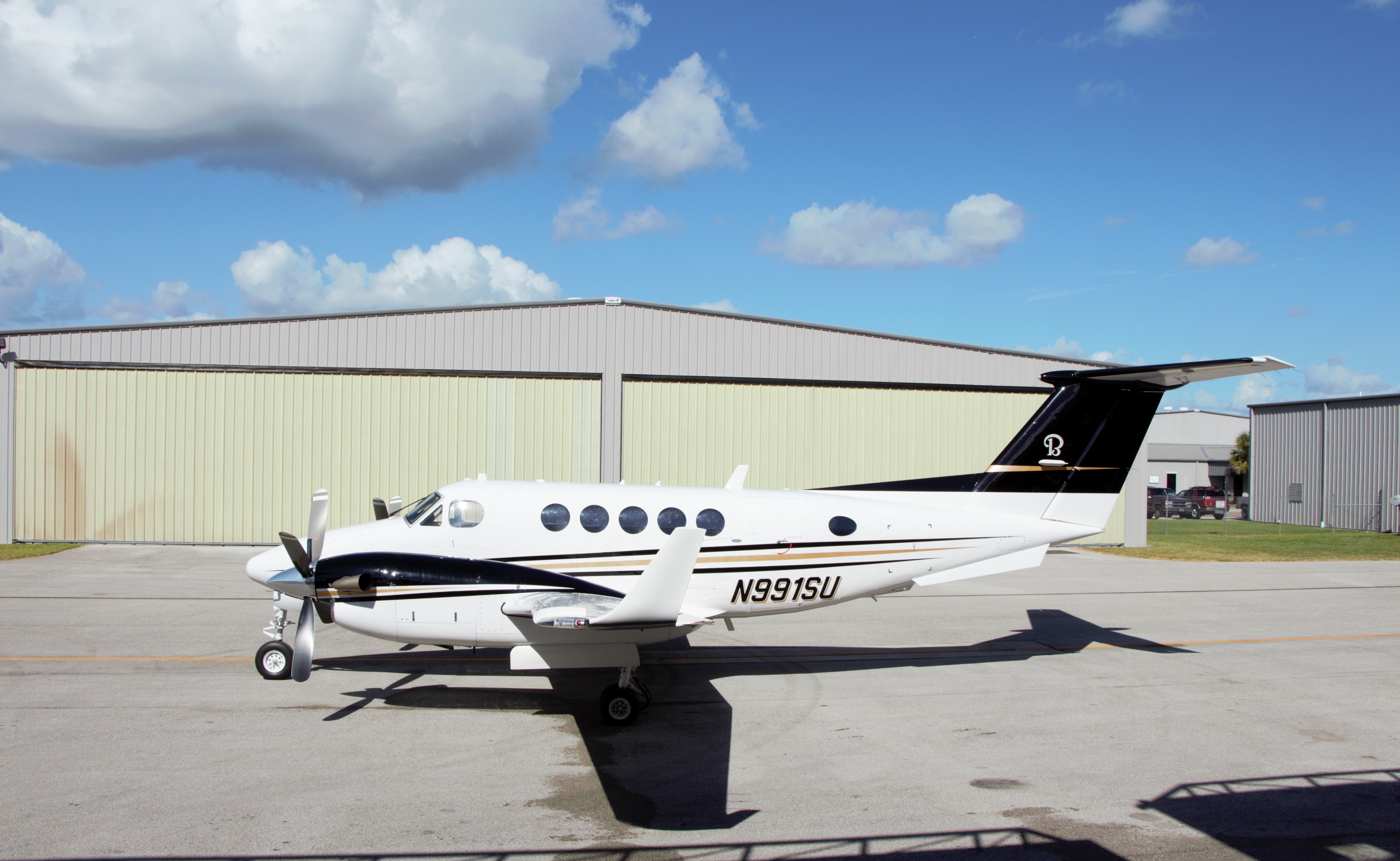 Not a fan of having to arrive two hours before your flight just to get through TSA lines? Lucky for you, Air Unlimited is located in a private hangar in the Orlando Sanford International Airport, and performs their own security checks. This means that guests bypass the chaos and lines usually experienced at other airports. Instead, guests go through a personalized check-in process in the Air Unlimited office, and only need to arrive an hour before take-off. If you're a frequent public economy-class flyer, you're in for quite a treat.
We're not exaggerating when we say that every seat is first class. With seating for four to nine passengers, each state-of-the-art seat was created for comfort, and has its own window. Each flight to the Abacos is about 90 minutes, and with such a comfy cabin, the time will literally 'fly by'. As the aircraft descends, you will get a sneak peek and aerial view of the Bahamas before you even land. The crystal clear, blue water will make it very easy to spot a bull shark or a spotted eagle ray swimming near the surface.
Good news for any worried pet parents – Air Unlimited is completely pet friendly! We allow pets to fly in the cabin with you instead of in a cage in the cargo hold like other commercial airlines. There are rules of course, and the pilot has the final say for which animals can fly and which might be better off staying home, but a quick call to Air Unlimited before booking your flight will get you all the answers you need for traveling with your furry friend. For those looking to travel with more than one pet, there is a two-pet per owner limit. Once approved by the Air Unlimited team, all you'll need is a permit from the Bahamas Ministry of Agriculture, and you and your furry friend will be good to go!
Air Unlimited makes it a point to never surprise customers with hidden fees or adding obscene charges for baggage. We also provide a free and secure parking area so travelers don't have to worry about additional parking charges or how to retrieve their car after returning from a vacation. With Air Unlimited, guests are truly in good hands, and are never treated as just another number aboard a plane.
The Air Unlimited team aims to give you the best preflight and travel experience to start your vacation off on the right foot! For flight inquiries or to hear more about what Air Unlimited has to offer, give us a call at 407-585-4300.