Friday, 22 September 2017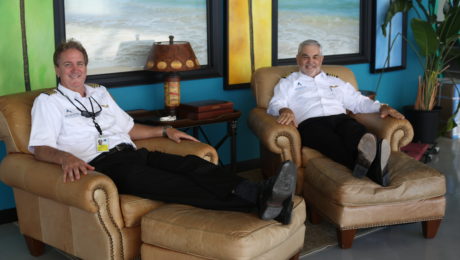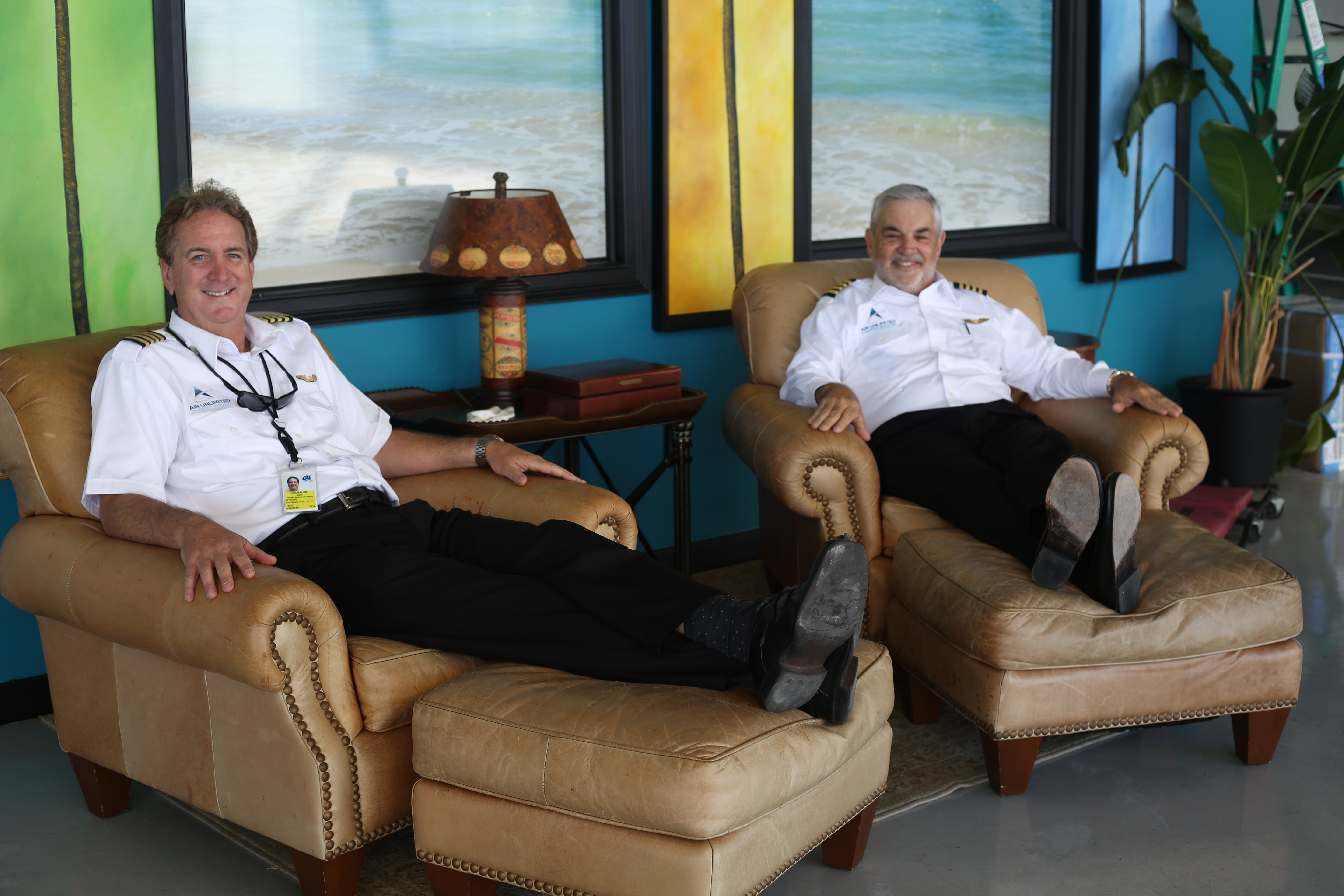 Even when pilot and Air Unlimited Co-Founder Mark Neubauer isn't flying, he's still thinking about flying, almost 99 percent of the time. Aviation is a huge part of his life and has been since he was a child. Mark inherited his love of aviation from his father, who was a Colonel and Squadron Commander in the US Air Force.
Now a Principal Co-Founder and the Director of Operations at Air Unlimited, Mark was already largely familiar with the gorgeous Abaco Islands before he joined forces with the Gregg family to start Air Unlimited.  Over the past decade, many of his legacy clients had introduced him to the islands, and it didn't take long for him to fall in love with the scenic area and relaxed atmosphere of Marsh Harbour. Some of his most memorable family vacations have been hosted in beautiful Hope Town on Elbow Cay, where these family memories inspired him to invest in a home on the island. After only a 90-minute flight to Marsh Harbour Island from Sanford, FL, a short ferry ride across the Sea of Abaco takes you to Hope Town, the perfect weekend getaway. Mark's family, regular visitors to the Abaco Islands, includes Bella, the Neubauer's Golden Doodle pup who Mark proudly says is a "true fly dog." Bella travels with Mark and the family as they enjoy their island vacations, as pets are always welcome on Air Unlimited's flights.
When Mark is not flying, he loves to exercise, listen to modern country music, and unwind from a day in the air by spending quality time with friends and family. Having previously owned a cottage in Ontario, Canada, Mark's more recent adventures to the islands are a warm tropical change to the summers he used to spend in the Canadian countryside. He now considers his favorite vacation to be a relaxed trip to his house in Hope Town with his entire family –including Bella the Golden Doodle, of course!
Always looking for the next adventure, Mark's dream destination is simply anywhere he hasn't already flown to. "As long as I'm safe and capable, I'll continue to fly," says Neubauer. "Flying is a magic carpet that brings both family and friends together, and I love sharing that joy with our Air Unlimited customers along the way!"
Wednesday, 06 September 2017
What can make your 90-minute flight to the Bahamas even better?  Gadgets! As you settle into one of Air Unlimited's comfy aircraft cabins and sink into the over-sized loungers, you'll want a few gadgets to keep you energized and powered up for your vacation. From headphones, to solar powered backpacks to an E-reader, we've got it all.  Check out these top must have gadgets below.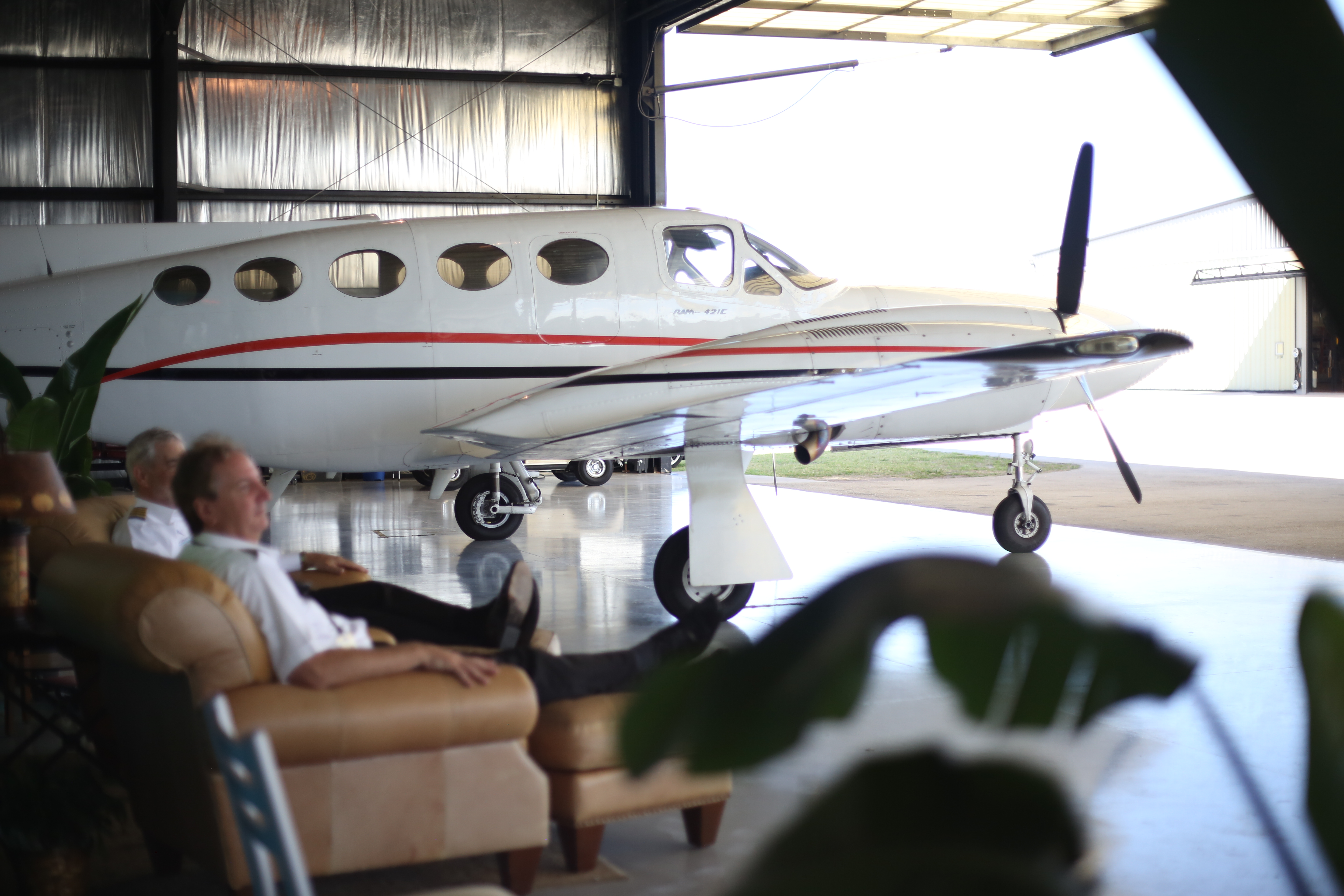 Headphones
There are hundreds of headphones on the market today – in-ear, over-ear, waterproof, noise cancelling, rechargeable and the list goes on. A good choice for a flight to the Bahamas is the Audio-Technica ATH-ANC33iS QuietPoint Active Noise-Cancelling Headphones. It is budget friendly and perfect for when packing light on a trip. They cancel up to 90% of noise so you can enjoy your favorite playlist.
Power Bank
After listening to music for an hour on your smartphone, your battery is bound to drain. The Anker PowerCore 10000 is a great gadget to have in your bag helping to keep you powered up all through the flight and long after you land in the Abacos.  This is another budget friendly gadget, so you won't have to worry about breaking the bank before you're even on your vacation. This power bank is about the size of a credit card so it can easily fit into any bag or your pocket.
Solar Backpack
If you want a portable charging option that's more versatile than a power bank, the BirkSun bookbag is the way to go. This water-resistant backpack comes with a built-in 3,000 MAH battery you can charge separately and a solar panel that creates 1% phone charge for every two minutes in sunlight. For all day adventures, such as beach hopping in Treasure Cay, this bag will hold a towel, sunscreen, two water bottles and more all while using sustainable energy to keep your phone charged all day.
E-reader
A 90-minute flight is the perfect excuse to get lost in a book while flying over the Atlantic. The Kindle Paperwhite E-reader is a great option allowing you to enjoy your favorite book without a glare. The Kindle is lightweight and only six inches tall, so it's very easy to transport. The battery charge lasts for weeks, so if your ideal vacation looks like lying on the beach with a book and a tropical drink, the Kindle will be there every step of the way.
Air Unlimited is happy to offer suggestions for island activities and answer any questions you may have. Give them a call at 407-585-4300.