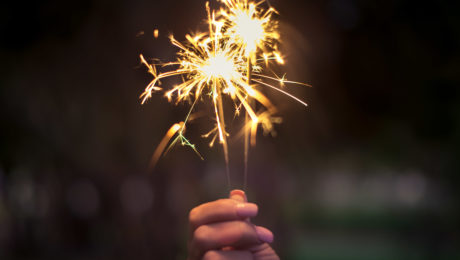 What does your perfect New Year's Eve kiss look like? Picture yourself standing on the beach with your toes in the sand, wrapped in the arms of your favorite person and watching fireworks over the water. Now compare that to being bundled up in what feels like a million layers and still freezing, while falling snow melts on you as you're crammed with hundreds of other people behind a barricade, just to watch something you can watch on TV. This year, Air Unlimited would like to take you directly from the Orlando-Sanford International Airport to a place more like the first scenario, for a night you'll never forget.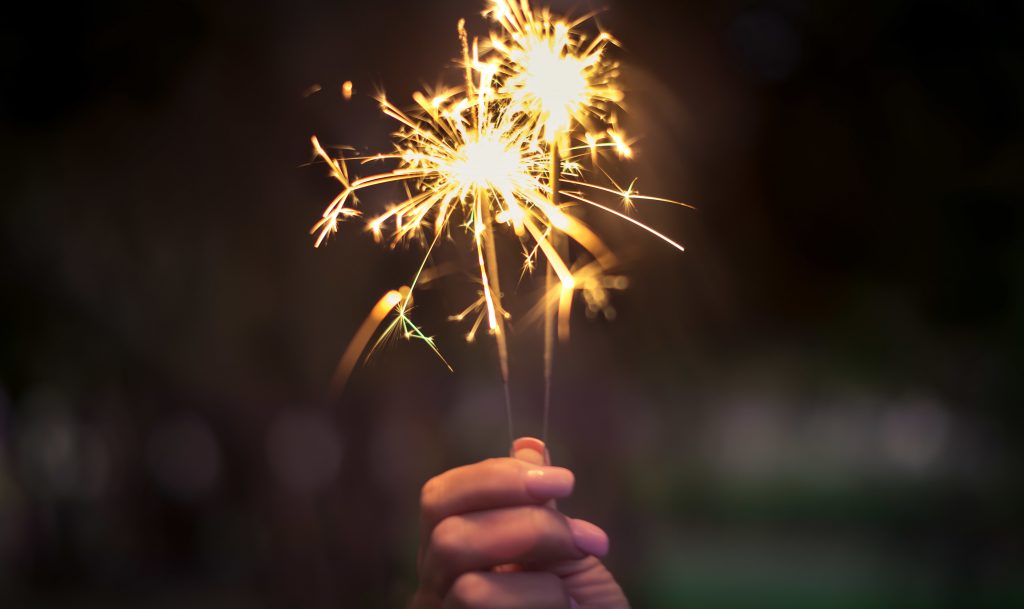 The great thing about the Abacos is that there is plenty to do and see without having the hustle and bustle of a big city. The islands are a relaxing breath of fresh air and the perfect place to kick off the new year.
If you're looking for an intimate early night, the Abaco Beach Resort is the place to go. This year, they are hosting a four-course meal that can easily be the best dinner of 2017. Dinner starts with a salad all dressed up with champagne dressing, followed by a lobster and pumpkin bisque and a palate cleanser of frozen grapes and sparkling champagne. For the main course, guests can choose from prime rib, lobster thermidor or Cornish game hen. The dessert is a tropical baked Alaska that is bound to leave you stuffed and happy. After an incredible dinner, a romantic walk on the beach under the stars is just what you need to close out an amazing year.
If you're looking for more of a party, the Waterfront Bash at the Treasure Cay Resort is a great spot to toast the night away. There are party packages to fit everyone's needs, and they have events from 5 pm until the party ends. One package offers guests a four-course meal, champagne toast, and Junkanoo masks for the masquerade on the beach after dinner. After counting down to midnight in the sand, hold onto your masks for the annual Junkanoo Parade.
The New Year's Day Junkanoo Parade is a biannual tradition in the Abacos. It is a celebration with beautiful colors and sounds that takes place the day after Christmas and on New Year's Day. There are competitions for the parade participants in music, dancing and costuming. Designers create their costumes from cardboard and add patterns or layered crepe paper and papier-mache. The parade begins at noon in New Plymouth and continues through the night.
The Abacos is a beautiful place year-round, but it gets even more magical for New Year's Eve. Any spot on the islands would be the perfect place for a New Year's kiss. Visit Flyairunlimited.com to learn how you can have an unforgettable New Year's Eve.
Tuesday, 19 December 2017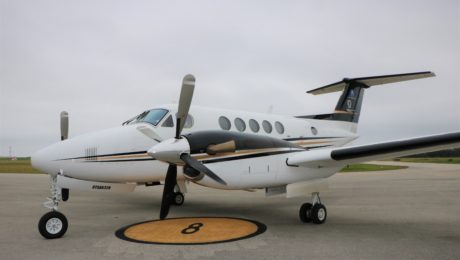 Here at Air Unlimited, our pilots eat, sleep, and breathe aviation. Most of our pilots even love to fly or rebuild airplanes in their spare time. A few of our pilots have dedicated their lives to flying and decided at a very young age to pursue careers in aviation. Ed Moon is one of these pilots. You may have already met him on a flight to Treasure Cay.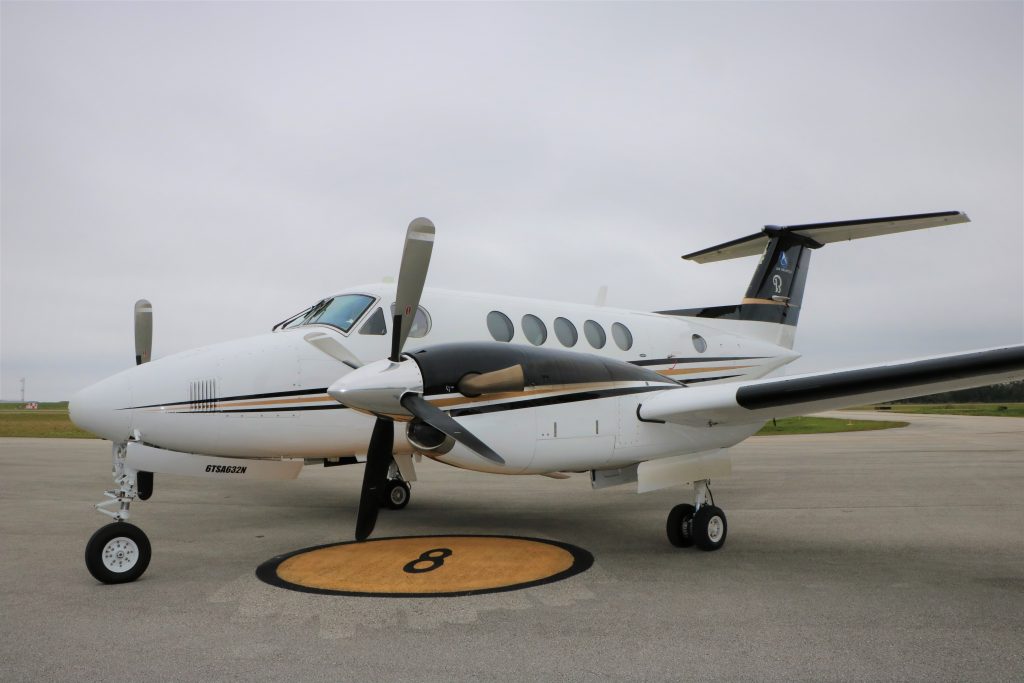 Ed decided that he wanted to be a pilot when he was just 14 years old. This might seem a bit ambitious for a teenager, but with his passion and dedication, he knew he could make it happen. He pursued his dream via a long career that eventually brought him to join Air Unlimited's skilled team of pilots, who all pilot flights to Treasure Cay and Marsh Harbour.
It is difficult for Ed to pick a favorite place that he's flown to, because he's been to 50 states and 13 countries. For him, it's easier to choose his favorite locations based on their elevation. Leadville, Colorado at 10,152 feet, Death Valley, California at 282 feet and Kitty Hawk, and North Carolina at seven feet are three of his favorites. The Abaco Islands are at the top of his list as well. He never tires of the ocean views and loves visiting Treasure Cay. Before he joined the Air Unlimited team, he had visited the Abacos many times, so he was familiar with the island life. He's adapted to the relaxed island culture and even finds himself sitting in a swing on his dock to unwind after a long day.
Like our other pilots, Ed's love for flying extends past his work duties. When he's not flying with us, he's usually flying his seaplane and enjoying the view over any body of water. He plans to add to his experience by learning how to fly helicopters. He mentioned that if he wasn't a pilot, he would be an engineer, which is fitting as both careers require a lot of hard work and extensive training.
If you're on a flight piloted by Ed Moon, make sure to ask for suggestions for things to do in Treasure Cay! For more information on Air Unlimited, visit Flyairunlimited.com.
Wednesday, 06 December 2017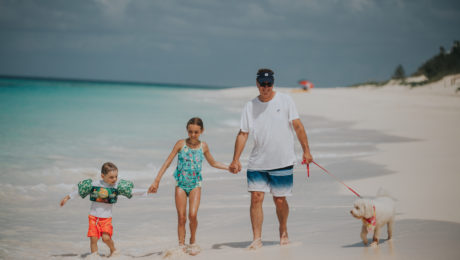 We've all seen it. Some of us have even been guilty of it. You sit down for a nice dinner with your family and then, like second nature, you pull out your phone and immerse yourself in the small digital world inside the palm of your hand. It doesn't take long before someone notices and calls you out for paying more attention to your phone than your family. Sometimes, we just need a break from the ordinary to remind us to disconnect from our busy lives. One way to do this is by taking a private flight to a place where phones are no match for nature's beauty. Luckily, Air Unlimited provides that experience with private flights to the relaxing and beautiful Abaco Islands.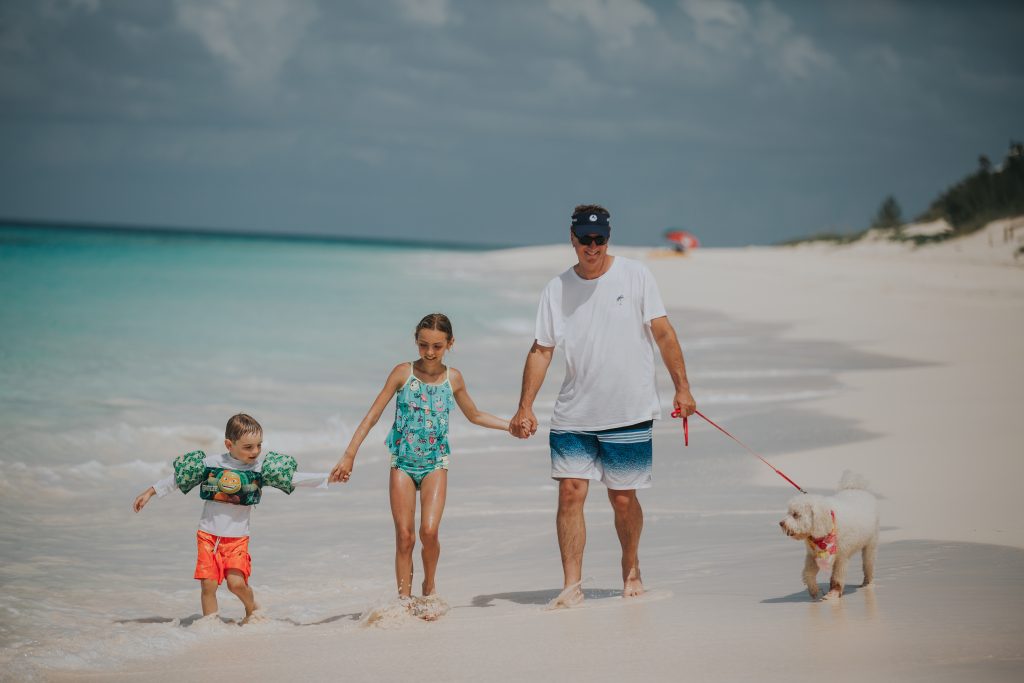 The Abacos are part of the Bahamas Out-Islands, away from the hub of the heavily crowded tourist areas. They are home to white sandy beaches, exotic wildlife and fresh Bahamian seafood. Aside from the fact that you won't get cell service in most places on the islands, the atmosphere is breathtaking enough to keep everyone off their phones. Forget e-mail, Facebook and Instagram. There are plenty of tours and activities for all ages and levels of adventure to fill every minute with memorable experiences.
The flight to the Abacos is an adventure in itself. After arriving at Air Unlimited's private hangar located at the Orlando-Sanford International Airport, guests can relax for a few minutes in the exclusive pre-flight lounge. All flights to the Abacos are in our King Air 200s, which seat a maximum of nine people. There's a chance that your family could be the only guests aboard your specific flight. Even if others book the same flight, it is a completely different experience when compared to commercial flights, where the entire experience is a hassle from busy security lines to cramped airplanes. At Air Unlimited, every seat is first class. Each window offers an impeccable view of the ocean and islands as you approach the Abacos.
A private flight to the Abacos is the perfect way for families to reconnect this holiday season. Take a break from the cold weather making its way across the US, and enjoy an island getaway in the sunny Abacos. Don't know when to book? No problem. Air Unlimited offers gift certificates, so you can buy now and choose the dates later. Click here to book your private flight today.