Tuesday, 20 February 2018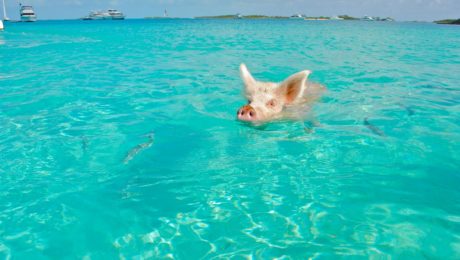 The thrill of visiting a new place and discovering its beauty is why people­ continue to travel. Living in the moment and immersing yourself in a new environment is amazing, but the photos that document your trip will be what you look back on for years to come. Air Unlimited is here to help you find the most memorable and "Instagrammable" locations after your flight to Treasure Cay.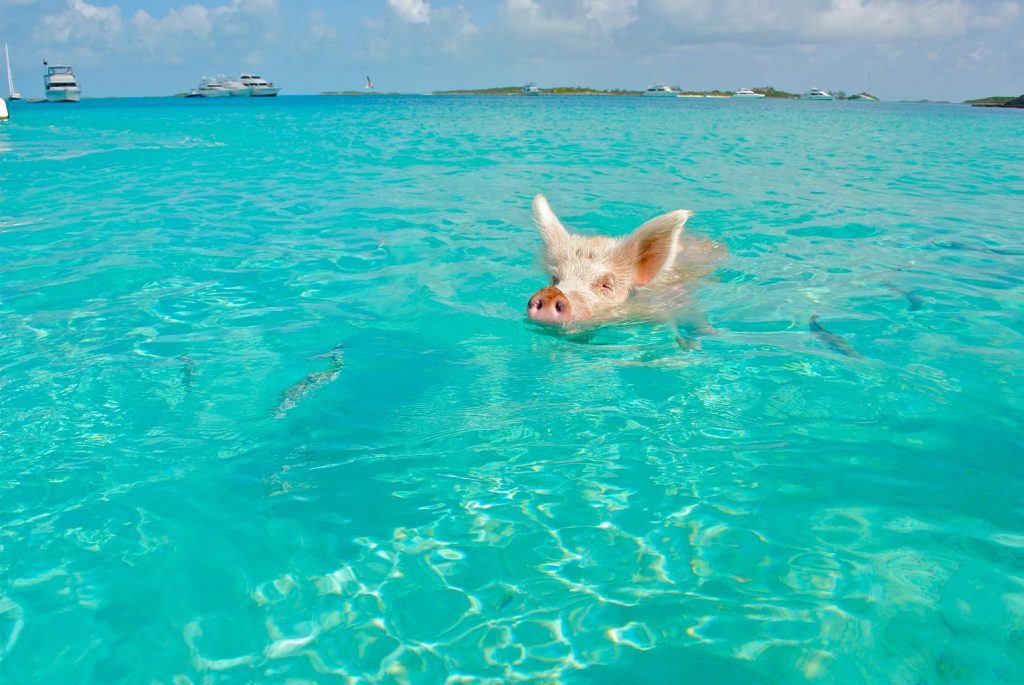 If you've seen pictures from the Bahamas, you've probably seen the adorable and hungry pigs that swim in the ocean. Luckily, these pigs are just a hop, skip, and boat ride away from the Treasure Cay Airport. Brendal's Dive Center is a trusted name in the Abacos, and Brendal himself leads tours to find these precious pigs. There are several day trips available through Brendal's Dive Center, but one of the most popular is the Sunday Island Hopping Tour. He provides the best Island Punch in town while taking visitors to nearby must-see destinations. This tour stops at No Name Cay, where guests can feed the pigs in the water or on the beach. You won't be able to resist taking pictures to show your friends just how adorable these pigs are. They are very familiar with humans and can't wait to greet you with their curious snouts.
Going to the beach is an absolute must while you're in Treasure Cay. The beach at the Treasure Cay Beach Marina & Golf Resort is a great place to start. Their award-winning beach is considered one of the best in the entire Caribbean. It is three miles of secluded white sand and crystal clear blue water. You can grab an umbrella to relax under and sip on an umbrella drink while you're at it. The beach also has sand peninsulas that are visible during low tides. These are not common at most beaches and give visitors the unique experience of walking a far distance into the ocean without having to swim.
Fishing may seem like a lot of luck and waiting to some people, but Captain Mark knows it's more than that. Captain Mark's Fishing Charters can almost always guarantee that every guest will catch a fish. With literally thousands of hours spent on the water in the Bahamas, Captain Mark knows how to think like a fish. He can teach you everything you need to know about trolling in deep waters and bottom fishing near the reef. Whether you catch a snapper or a marlin, you'll want to get a photo kissing your first catch for good luck.
The beauty of Treasure Cay is everywhere. Take time to enjoy it, but don't forget to snap a few photos of your favorite places and experiences. The flight to Treasure Cay is also a prime photo opportunity! Air Unlimited offers daily scheduled service flights in their gorgeous King Air 200s. Fly in style by visiting FlyAirUnlimited.com to book your flight to Treasure Cay.
Thursday, 08 February 2018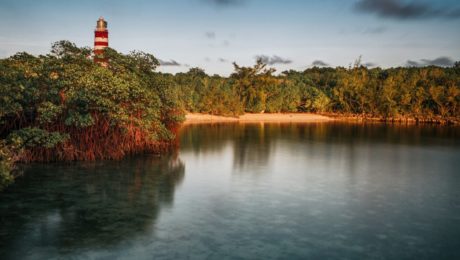 The Abaco Islands are known for crystal clear blue waters, pristine beaches and tranquil hideaways, but they are also home to many intriguing and historic landmarks that a lot of tourists and locals alike tend to overlook. With a private flight to the Abacos and an appetite for adventure, you can set out to discover what lies off the beaten path.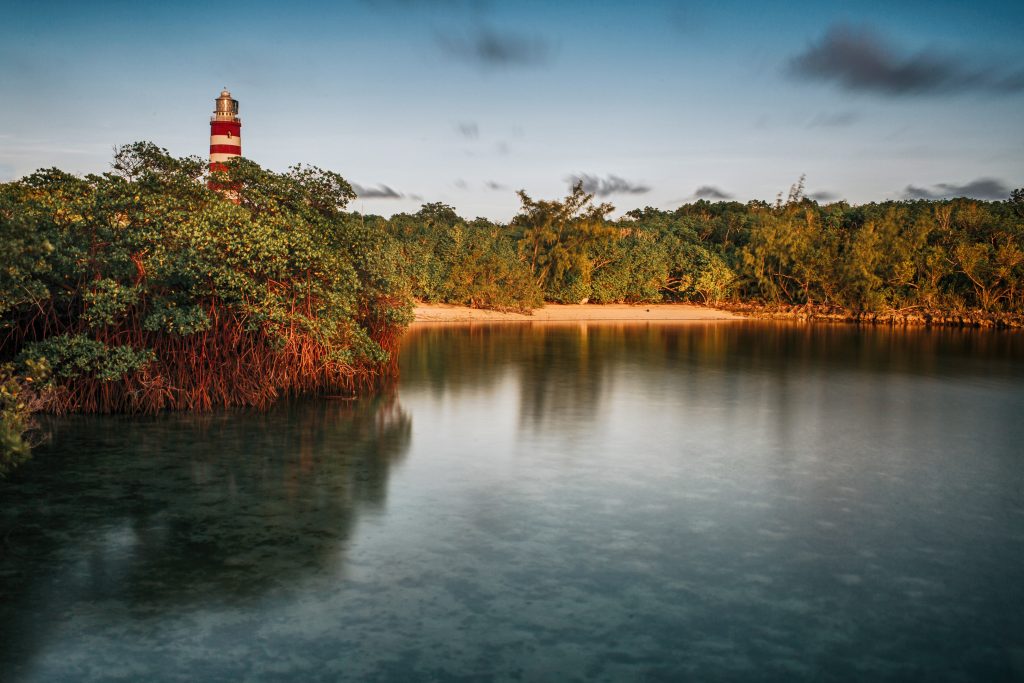 To some passersby, Ye Ole Gaol, The Old Jail just looks like an old pink building. Built in the early 1800s, this structure is one of the oldest buildings on Green Turtle Cay. It doubled as the island's original post office and commissioner's office. It used to be a much larger building than what is left on the island today. Back in 1932, a hurricane destroyed most of the jail and left the building with just the first floor and a staircase on the outside of the building. The Architectural Preservation Foundation of Green Turtle Cay has worked to preserve the jail in its dilapidated form with its bright pink paint – a stark difference from the 200-year-old cemetery across the street.
The red and white striped Elbow Reef Lighthouse in Hope Town is one of the island's top tourist attractions and offers a gorgeous view of Hope Town Harbour and beyond. However, there's another lighthouse on the island that gives visitors a view of what life was like when it was built in 1838. The Hole in the Wall Lighthouse stands on the southeast coast of Great Abaco at the end of a one lane dirt road. The 15-mile road stretches through the Bahamas National Trust, which is protected land and home to the endangered Abaco parrot. Visitors are welcome to climb the rickety stairs to the top to gaze out at open ocean and uninhabited land, a rare sight for many.
Spending an afternoon at the Albert Lowe Museum can give you a break from the sun and a chance to see centuries of island history from photographs, paintings, sculptures, artifacts, model ships, written documents, quilts and more. The building is part of the history as well. It was a Loyalist home that survived a devastating hurricane in 1932. Alton Lowe, a Green Turtle Cay local artist, purchased it and began restoration efforts in 1975. He named the museum after his father, who was a well-known model ship maker.
History is everywhere in the Abacos, but there are some things that require a closer look. Air Unlimited can get you to the islands on a private plane in just over 60 minutes. Visit Flyairunlimited.com to plan your next adventure today.
Thursday, 01 February 2018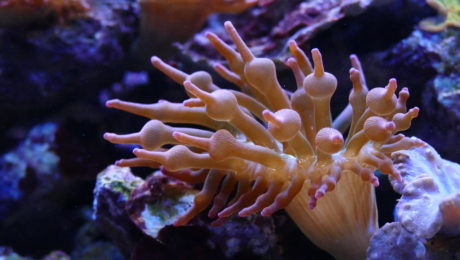 What if you could give back to the environment just by sipping cocktails and dancing the night away? You can! All you need is a flight to Marsh Harbour and a ticket to the annual Reef Ball. Air Unlimited can get you there with their above and beyond customer service and quick, convenient flights.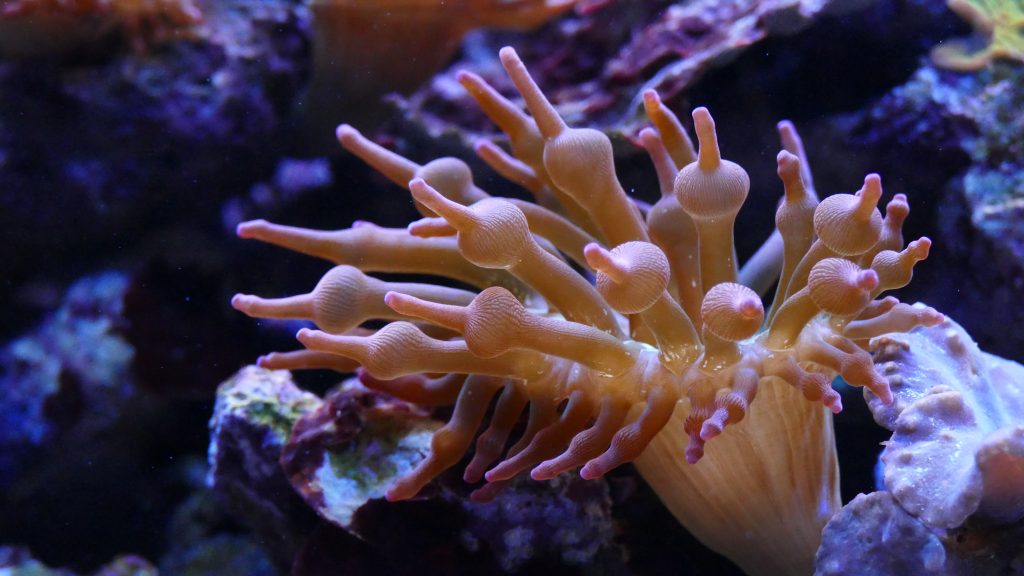 The Abaco Islands are home to very unique and beautiful plants and animals on both land and sea. The unfortunate truth is much of the fish population is overfished each year, and other marine animals are constantly in danger from boat propellers and human interference. The islands are also at-risk due to pollution and destruction of land. Friends of the Environment is committed to preserving and protecting the Abacos, and one day achieving sustainable living for its wildlife and people. Much of their work is done through educating the public, and they have done this through more than 12,000 classes at 25 schools in the Abacos.
The Reef Ball is one of the organization's biggest fundraisers every year. This event funds many of the educational programs and community activities offered through Friends of the Environment. This year the Reef Ball will be held in Hope Town on February 10th and in Marsh Harbour on February 24th. Tickets are just $110, and each event includes a silent auction, live auction, dinner and dancing. They also have tickets available for those who just want to dance and enjoy the live music for just $25. The Hope Town Reef Ball will be at the Abaco Inn, a serene beachfront resort. The Marsh Harbour Reef Ball will take place at the waterfront Jib Room restaurant, and will give guests the true local experience. The Reef Ball is a highly anticipated event, and it's one of the easiest and most fun ways to support Friends of the Environment in their preservation endeavors.
Friends of the Environment has other events throughout the year to allow people to see how their hands-on work is helping the environment. The Lionfish Derby is a contest for boaters to catch as many of the invasive lionfish as they can, in order to save the native fish which are competing for food and being fed on by lionfish. The Turtle Trot is another annual event that helps raise funds and awareness for Friends of the Environment. It's a 5K run and family walk held on Thanksgiving Day, similar to the Turkey Trots held in the U.S. Friends of the Environment also holds coastal clean ups in April and September to collect trash along the beaches, and log data of what kind of items are picked up and disposed of.
Friends of the Environment has become an important part of the community in the Abaco Islands. Air Unlimited can help you join their cause by offering reliable and affordable flights to Marsh Harbour. It's not too late to attend the annual Reef Ball. Book your flight to Marsh Harbour by visiting Flyairunlimited.com and purchase your Reef Ball tickets here.