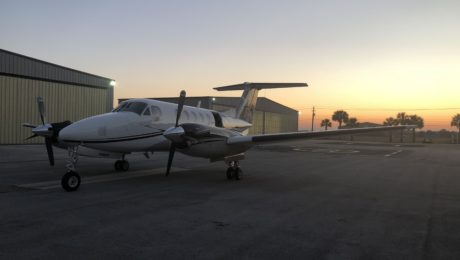 Planning any party can be tricky to coordinate. From the date and time to the food and drinks, it can be overwhelming to even think of guests to invite. When you're planning a party out of the country, it gets even trickier to coordinate travel options for everyone. The Abacos are some of the most beautiful islands in the Bahamas for destination weddings, bachelorette parties, and more. Air Unlimited offers safe and reliable transportation to the Abacos in sleek and elegant private planes to get your party there in style.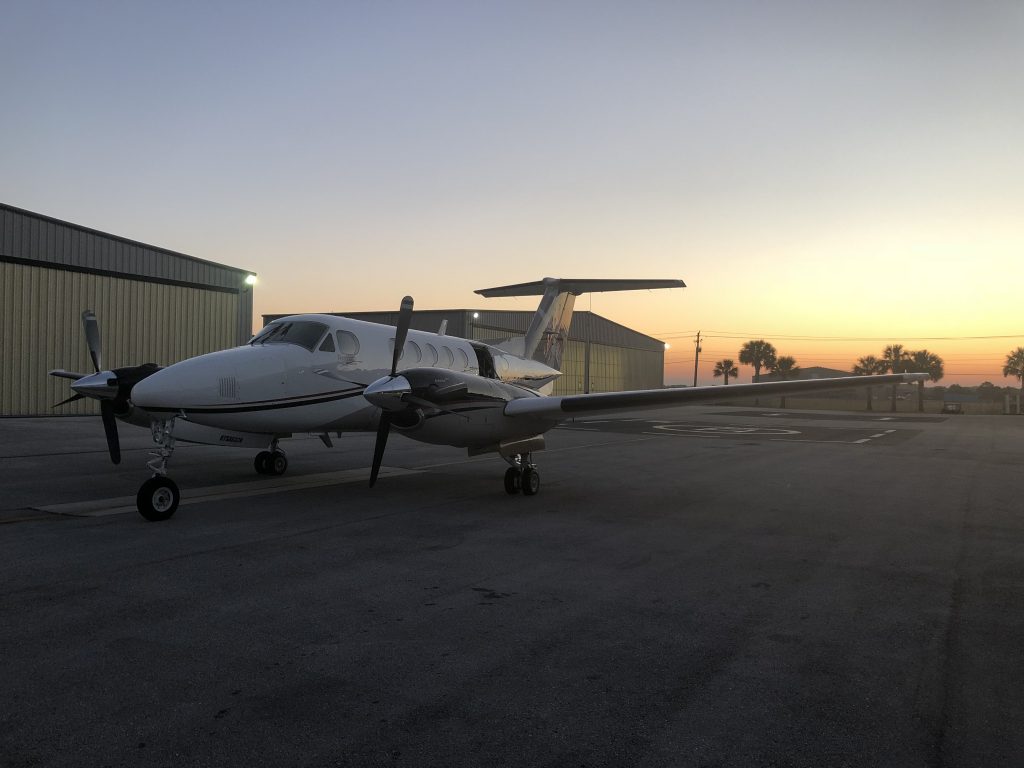 The benefits of flying your party to the Abacos on a private plane far outweigh flying separately on a commercial flight. Not only will everyone arrive at the same time, but they can also enjoy a private plane experience with food and champagne for up to nine of their closest friends. We allow guests to bring their own food and beverages in soft sided coolers, instead of charging an absurd amount of money for a tiny bag of pretzels. We know you're going to the Abacos to have fun and celebrate, so why not start in a private plane on your way there?
Have you ever looked out the window of a Boeing 737 at the gate and watched an airline employee hurl bags from the plane to the cart? Yeah, we have too. That's why Air Unlimited takes the utmost care when handling passengers' luggage. When you're having a destination wedding in the Abacos, you will have to fly with some precious cargo. The dress, the rings and the makeup all need to be handled with care. Another benefit of flying in a private plane with Air Unlimited is that your luggage and carry-on bags are included in the price of your ticket, rather than costing you money with extra fees tacked on by the airline.
One of the best parts of flying on a private plane is that your furry friend can come with you! Air Unlimited is pet friendly and allows two pets per flight, so you won't ever have to leave your pet at home to miss out on the island adventure.
Take your party over the top by flying your guests there in a private plane. If you want an unforgettable destination party, the journey there and back should be just as special. Visit Flyairunlimited.com to book your private plane to the Abacos today!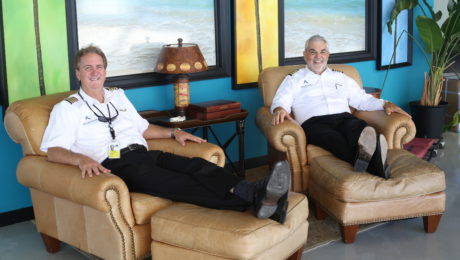 It's no secret that Air Unlimited is a family-oriented company. It's part of what makes the customer service and travel experience with them so friendly and inviting. Did you know that Chick and Lisa, two of the partners, are married? Their daughter-in-law works for the business as well. Air Unlimited is the kind of business where employees go out of their way to make passengers feel like family.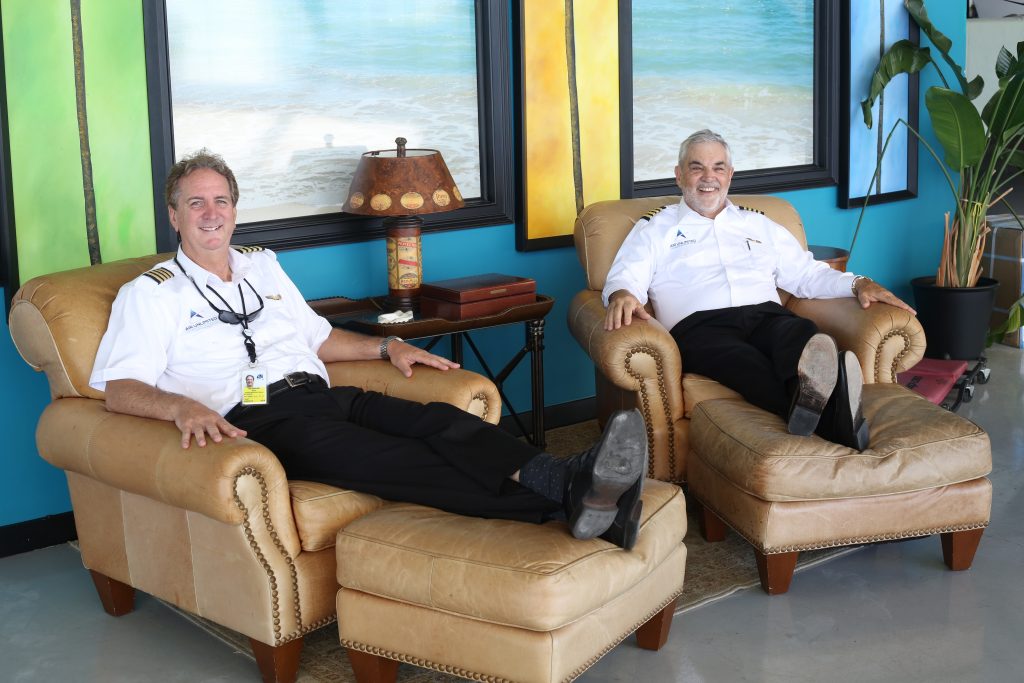 Every member of Air Unlimited is motivated by how much they love their jobs and their interaction with passengers. Co-founders Mark Neubauer and Chick Gregg have had the same vision for Air Unlimited since its inception: to build a reliable flight company that would give passengers the absolute best travel experience of their lives. Mark prides himself on ensuring that Air Unlimited restores some of the lost nostalgia that was so common in air travel of yesteryear. He loves hearing positive comments from guests and getting to interact with them on a daily basis. Amber Horne, the office administrator, and Melissa Manchester, the office manager, say that the best part of their jobs is getting to know all of the passengers and, of course, the passengers' four-legged friends.
The passion that the Air Unlimited pilots have for flying is almost tangible. Pilot Gregg Rupp says flying is in his blood. Pilots Dave Owen, Alan Griffin, Chick Gregg and Mark Neubauer all had fathers or grandfathers who were pilots. Growing up hearing stories about their family members' experiences sparked an interest in aviation in each of them at a very young age.
Dave's grandfather opened the first airport in his hometown of Wabash, Indiana. He spent much of his childhood with his grandfather around the airport and building model airplanes, but Dave never seriously considered a career in aviation until his grandfather passed away. Dave's third-grade teacher told him that he would never find a job just staring out the window – he proved her wrong after becoming a pilot.
Not all pilots at Air Unlimited had family members who motivated them to fly. Ed Moon loves flying simply because it changes the way the world looks and gives him the ability to get somewhere fast. Ron Bernard's love of aviation started with the model airplane collection he had as a kid. Flying with Air Unlimited continues to inspire these pilots each and every day.
When you fly with Air Unlimited, you know that you are in good hands. Book a flight with Air Unlimited, and meet the most passionate crew at the Orlando-Sanford International Airport. Your stress-free trip starts at www.flyairunlimited.com.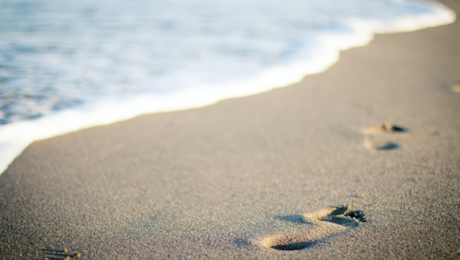 Spring break is just around the corner, and whether you're a student, a teacher, or just need to get away from it all, Air Unlimited has you covered. With a flight to the Abacos, we can get you to paradise in just over 60 minutes. No layovers. No waiting.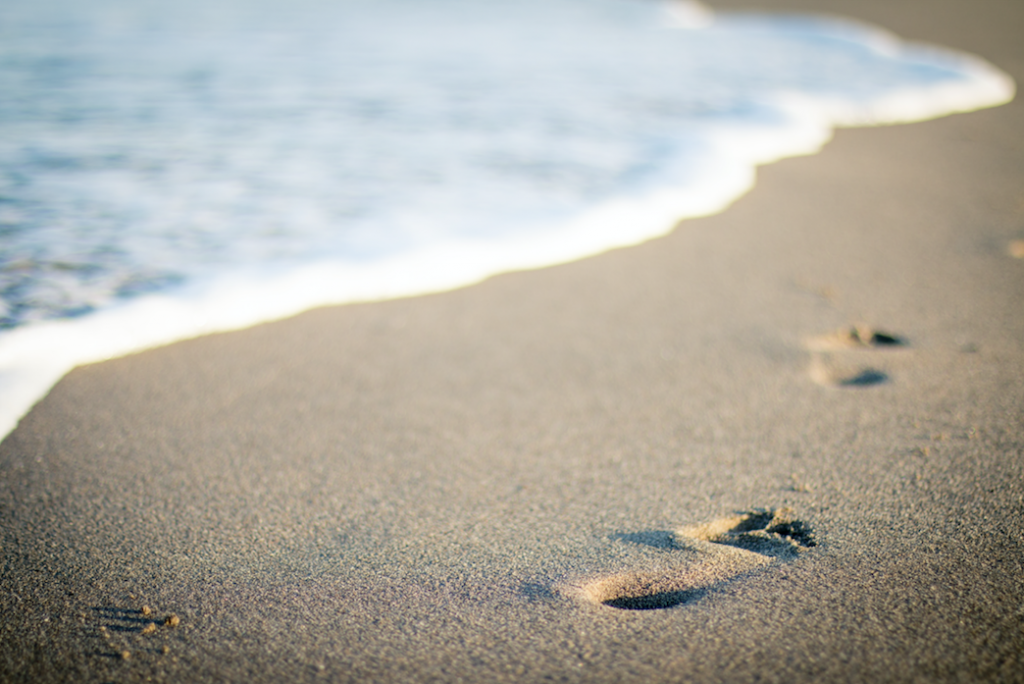 A flight to the Abacos with Air Unlimited means flying in style and experiencing first-class VIP treatment. The King Air 200 flies exclusively to the Abacos and seats nine people in comfy reclining seats with plenty of legroom. This is the perfect opportunity to grab nine of your closest friends to get a private flight experience – without the private flight fees. Don't worry if you don't have nine people in your party. Air Unlimited will still fly if the flight isn't completely booked by other parties. You're also able to bring your pet on the plane at no additional cost, so your furry friend won't have to be left behind during your spring break to the islands.
The next essential ingredient to a perfect spring break is finding a place to stay. The Abacos are home to the most magnificent resorts, cottages, and Airbnbs, so finding the right one will be easy. Nothing beats the privacy of a beach front house with a dock for your newly rented 20-foot Boston Whaler, but if you're looking for more of a party, head over to the bigger resorts on the island like Bahama Beach Club and Green Turtle Resort. These locations will keep you busy with restaurants, pools, golf courses, activities and excursions that take off from the hotels.
It wouldn't be spring break without the perfect island cocktail in hand. Luckily, the Bahamas has a special drink that was created in the islands, and the Blue Bee Bar is the place to get it. The Goombay Smash is a popular drink to order throughout the Bahamas. Many bars in the Bahamas have their own recipe for this drink, but it's believed that Miss Emily created the first Goombay Smash and served it out of her Blue Bee Bar from the early 60's until she passed away in 1977. Her family continues to run the bar and keep her recipe a secret. You can find this delectable rum drink in the iconic Blue Bee Bar in Green Turtle Cay. They also sell jugs of Goombay Smash, so you can take it with you to enjoy throughout your time in the Abacos.
The Abacos is the perfect place to enjoy your spring break. Let your vacation begin from the minute you get to the airport and book with Air Unlimited for a stress-free exclusive flight experience. Visit Flyairunlimited.com to start planning your spring break.