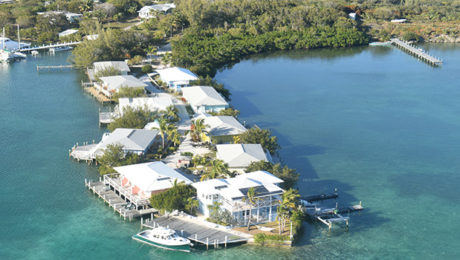 If you haven't planned your summer vacation yet, don't worry! Air Unlimited has daily scheduled flights to Green Turtle Cay, which is a perfect place for a relaxing and fun getaway. Once you have a flight and a place to stay, the rest of the planning is a breeze.

Hotels usually fill up fast in Green Turtle Cay during the summer, so the best option for a last-minute trip would be to call the hotels of your choice directly to see when they have availability. They might say they have an opening next week or in two months towards the end of the summer. Either way, the Abacos weather is always perfect for the summer vacation of your dreams. If you don't want to wait, Airbnbs are a great option and give guests the comfort of staying in a home away from home.
If you're traveling with your family, there's no need to worry about finding activities the whole family will enjoy. The Abacos offers a little something for everyone. If you're looking for a couple's retreat, you can grab a drink on the beach and book a massage too. There's nothing more relaxing and romantic than getting a massage on the beach while listening to the rolling ocean waves. If you're traveling with the kids, there are plenty of things to do like learning how to fish, making a friend through the Bahama Buddies Program, and eating sweets on the island.
The Abacos truly has perfect weather year-round, but if you've never been on an island getaway, there are some important packing tips to remember. Instead of packing every bathing suit you own, you'll want to save room for some lightweight, light-colored long-sleeved shirts. You can apply sunscreen as much as you want, but sometimes your skin just needs a break, so bringing a long-sleeved shirt with you can give you some relief. Hats, sunglasses, and sunscreen are also critical things to pack on your trip. The sun reflects on the ocean which leaves you exposed to the risk of getting sunburned even if you're wearing a hat. Polarized sunglasses can give you the best protection for your eyes and also allow you to see through the glare on the water to discover the ocean life underneath.
Book a flight to your best summer vacation yet with Air Unlimited. Visit Flyairunlimited.com to reserve your seats and be sure to ask the Air Unlimited staff for their best suggestions for summer fun.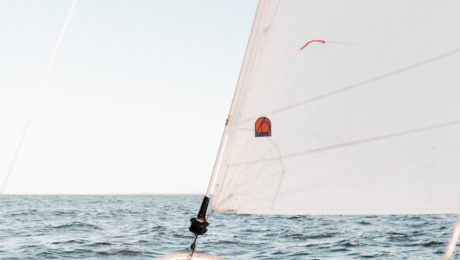 If you've never been to a regatta before, the Abacos Regatta is the perfect one to spark a passion for something new. A regatta is usually a series of boat or yacht races, but Regatta Time in Abaco takes that to the next level with a week-long celebration that happens every year, attracting boaters and supporters from across the globe. The 43rd Abaco Regatta kicks off on June 24th, so book your flight to the Abacos, pack your bags, and get ready for the celebration of the year!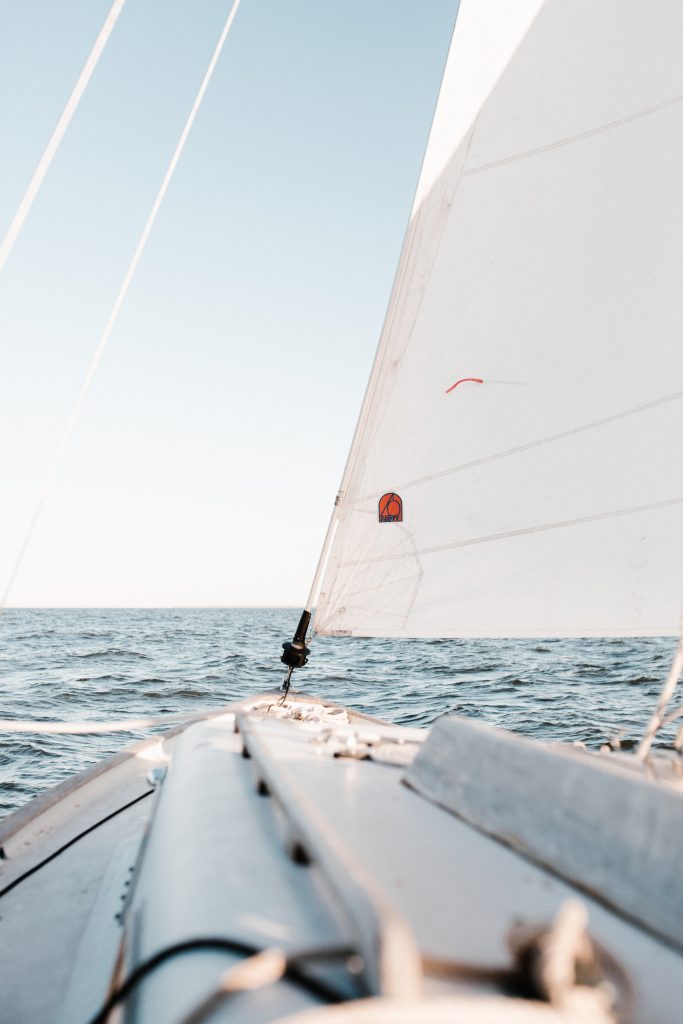 Regatta Time in Abaco was created to finance and build a sloop to represent the Abacos in the George Town Regatta 43 years ago. For those who aren't as boat savvy, a sloop is a sailboat with one mast commonly used in races. Each year, the regatta grew with local participants, and soon they were adding multiple races in different areas of the Abacos. For many years the regatta was only open to locals, but registration opened to visiting sailors in the 80's, which also increased tourism to the islands. The regatta has become as much a celebration as a boating competition, so there is something there for everyone to enjoy.
This year, the week-long regatta celebration begins on Sunday the 24th with a welcome party at Pete's Pub in Little Harbour. This is the perfect place to welcome locals and visitors alike with traditional Bahamian food and tropical drinks in a sprawling multilevel venue right on the water. The next day is the skipper's meeting at the Abaco Inn, where the race committee will answer any last-minute questions and review the courses and sailing instructions. The Regatta Time in Abaco courses are a combination of round-the-island, point-to-point, and traditional Olympic triangular courses.
The following day on June 26th is when the real fun begins. The races and parties commence in anticipation of the first awards ceremony at the Hope Town Inn & Marina that evening. There is a layday in between each race where no races are scheduled, but the celebrations don't stop. These are the perfect days to explore the Abacos and see what adventures the islands have to offer in the summertime before gathering in the evening for a celebration. Regatta Time in Abaco ends with a cheeseburger party on July 3rd at Fiddle Cay right on the beach. This allows sailors from the U.S. to return home, just in time for their own Independence Day festivities.
The Abaco regatta is a time for serious sailors to combine work and pleasure, and for visitors to experience the best week of the summer in the beautiful islands of the Abacos. Hotels and flights book fast, so don't miss your chance to take a flight to the Abacos for Regatta Time in Abacos. Book a flight with Air Unlimited at Flyairunlimited.com.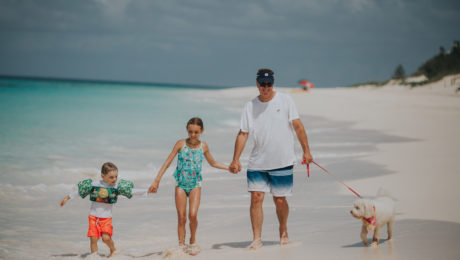 Summer is almost here, and that means your kids will be out of school soon. If you're looking for a way to get the kids disconnected from their screens and reconnect as a family, start with a flight to the Bahamas with Air Unlimited. The Bahamas has hundreds of islands, but instead of going to the overcrowded and commercialized areas, take your family to the relaxing and intimate islands of the Abacos. The Abacos is where island culture meets adventure for an experience your whole family will enjoy.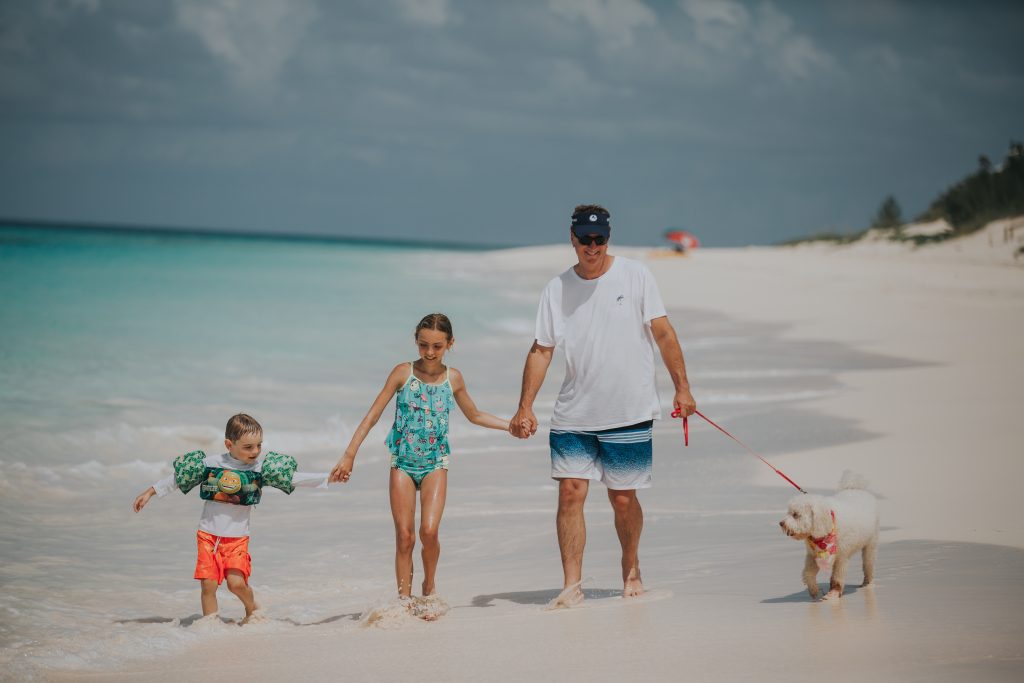 If you're hesitant to bring younger children to the Abacos, be sure to look into the Bahama Buddies Program. This unique program pairs local Bahamian children with Abaco visitors to explore the island and learn authentic island activities, like catching and cleaning fish, cracking conch and many island crafts. This program, offered through the Abaco Beach Resort, goes beyond any typical children's activity and gives your kids the opportunity to learn about other cultures first-hand, all while enjoying the natural beauty of the Abacos. The children will receive a program T-shirt, photos of their adventures and will have a chance to exchange emails with their partner at the end of the program.
Fishing is a huge pastime for people visiting the Abacos. Visitors can rent a boat and gear, or find a charter and captain to supply the gear and fishing expertise. Fishing excursions are usually a big commitment and can be too much for the little ones. Fishing off a public dock is a much better option for young first-timers. Children's fishing poles can be rented for the day for only a few dollars, and no prior experience is needed to drop a line off the dock. Your kids will love the experience of catching their first fish, and you can identify fish together using a simple fishing card that you can purchase at any bait shop.
No vacation is complete without ice cream for the kids and coffee for the parents! The Sweet Shop in Marsh Harbour is a perfect place to cool off while enjoying ice cream and baked goods. Cafe La Florence in Treasure Cay is another great option for the sweet tooth in your family. They have breakfast and lunch and offer to cook your catch, which is so convenient if you are staying somewhere without a kitchen. Plus, they're famous in the islands for their freshly baked cinnamon rolls, which are big enough for two. These are great for breakfast and will definitely satisfy any midday sugar hankering.
The Abacos is a beautiful place full of adventure for the whole family. Now is the best time for first-time flyers to book a flight to the Bahamas because Air Unlimited is offering $150 off round trip tickets booked between now and May 31, 2018. Call Air Unlimited at (407) 585-4300 to book your flight with this special offer.