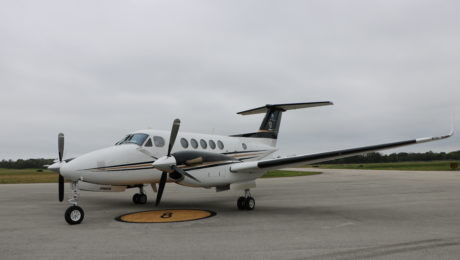 A fear of flying is something that at least one in every six adults deals with. It is perfectly normal to feel uncomfortable before and during a flight, but Air Unlimited strives to help their guests enjoy the entire flight experience from their private hangar at the Orlando-Sanford International Airport. Flight time to the beautiful Abaco islands is just over an hour, and the tips below can help you stay calm so you can enjoy a relaxing vacation from the moment you step into Air Unlimited's hangar.
One helpful tip for a fear of flying is to simply acknowledge your fear and learn ways to control it. If you feel anxious, allow yourself to feel that way, while reassuring yourself that it's perfectly okay to have these feelings, instead of trying to fight the anxiety. At that point, you can work to build your confidence in knowing that you will get through your flight experience using positive thoughts and deep breathing techniques to combat any anxious tendencies, such as shallow breathing. Trying active meditation practices can help distract your mind from the anxiety and bring a sense of calm to your body. Focus on the deep breaths you're taking and try listening to guided meditation to help you relax.
At Air Unlimited, guests have an opportunity to meet the pilot prior to their flight and talk to them about their anxieties. This advantage allows guests to address any worries they have, educate themselves about the flight and what to expect during the ride, as well as get to know and trust the pilot before take-off. This can help bring them relief as they prepare to board the flight. The pilots are also accessible during the flight to keep you updated on weather patterns and flight times that can bring you peace of mind.
Distractions are a great way to feel better in almost any situation. As a guest on a plane, taking off, turbulence, and landing can be moments of high anxiety. Listening to music or watching a movie during these times is a great way to focus on something else besides the plane. Additionally, Air Unlimited's intimate seating allows guests to easily interact with other riders, including any of their friends, family members or pets that are along for the ride. Talking and engaging with others can be a great distraction and social experience. If these tips aren't working, try multitasking during the flight. For example, eating a snack while working on a crossword puzzle can help take your mind off of things at a deeper level than just passively listening to music, so try to stay busy.
To be even more proactive in combatting your flight anxiety, you can begin preparing for a flight well before you are at the hangar. The morning of your flight, try to avoid caffeine because this may end up making you jittery, which can amplify your feelings of anxiety. Stretching or meditating before you leave the house can prepare you to hold onto those calming feelings during your flight. This is also a great time to focus on your breathing and keep those long deep breaths throughout the day.
Rest assured that you can fly in peace with the experienced pilots flying with Air Unlimited who can get you to paradise in just over an hour. There's no need to worry about getting to the airport early to stand in long lines and deal with airport security. Air Unlimited's staff greets every guest with a smile for an easy, check-in process that sets you up for a relaxing direct flight to the Abacos. Call Air Unlimited at 407-585-4300 to book your flight today.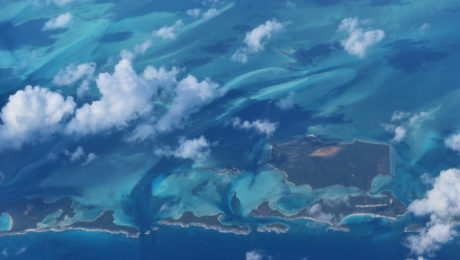 Bahamas Independence Day is quickly approaching, and the locals are gearing up for week-long celebrations. This holiday commemorates the day when the Bahamas became a fully independent nation, separating from the United Kingdom on July 10, 1973. Catch a flight to the Bahamas with Air Unlimited and be part of another year of historic celebrations.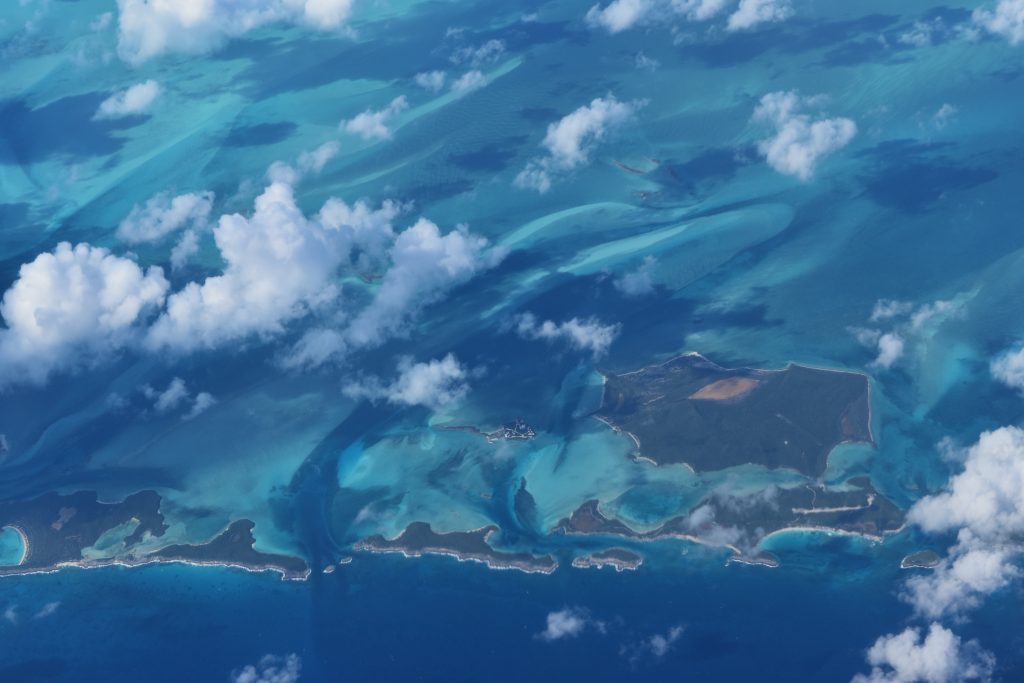 The Bahamas underwent 325 years of British rule. It was a long and mostly peaceful process, and in 1964, Great Britain granted The Islands of The Bahamas limited self-government. This was after years of legal maneuvering and debates. In 1969, the Bahamas finally became a British Commonwealth, which effectively ended colonial rule. Four years later, the Bahama Islands gained complete independence from Great Britain and became its own nation on July 10, 1973. Today, the Bahamas remain a member of The Commonwealth of Nations.
Independence Day on the islands is celebrated for a week leading up to July 10th with a mix of parties and official government events. Carnival parades and Junkanoo are celebrated across the hundreds of Bahamian islands. Junkanoo – a combination of costumes, music, and dance – is an integral part of Bahamian celebrations like Boxing Day and New Year's Day. The origin of Junkanoo is still debated on frequently, but one thing is certain: the celebrations are spectacular. Colorful costumes made of cardboard and crepe paper take the streets by storm with music made by goatskin drums, cowbells, whistles, and horns.
No celebration is complete without food and drinks. Happy hour at Pete's Pub in Little Harbour is a crowd favorite where you can get fresh seafood and a tropical drink overlooking the ocean. Gaffner's in Elbow Cay is another favorite local spot with daily seafood and drink specials, and live music located waterside at the Seaspray Resort & Marina. If you're looking for a something more relaxing, or a way to recover from the festivities, Hope Town Inn & Marina offers yoga every Monday, Wednesday, and Friday morning. It's the perfect way to start your day, balanced and ready to gear up for the island fun.
Flights and hotels book fast in the Bahamas during times of celebration, so don't miss out on a flight to the Bahamas this July. This is the perfect opportunity to be immersed in Bahamian culture and still find time to relax in the tranquil Abaco islands. Call +1 407-585-4300 to join the fun!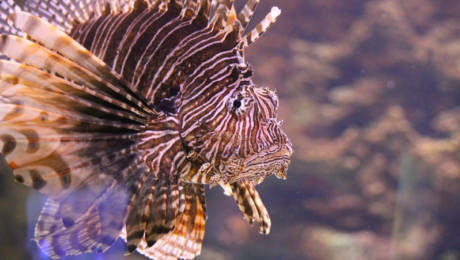 Move aside Kentucky Derby, there's a new derby in town to help preserve the natural ecosystem of the Bahamas. The Annual Lionfish Derby is a staple summer event in the Abacos to help lower the population of a venomous invasive species. Book a flight to Green Turtle Cay and try to catch as many lionfish as you can!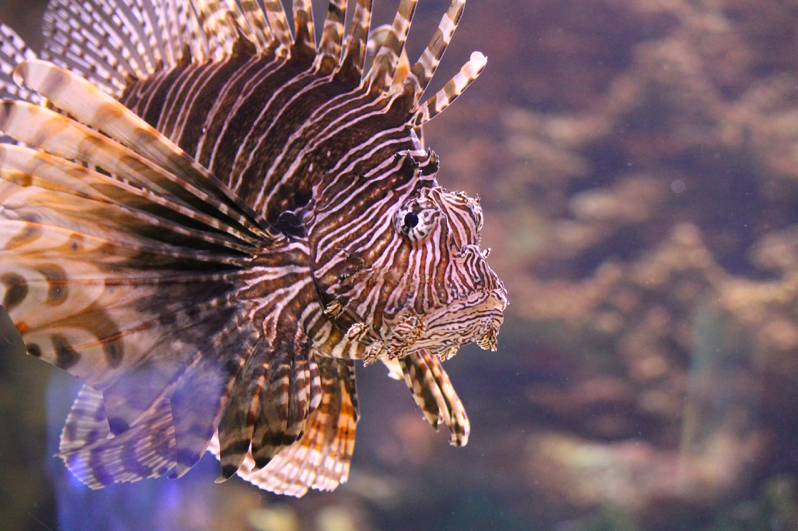 Lionfish are native to the Indo-Pacific Ocean, making them an invasive species in the Bahamas and surrounding areas in the Atlantic Ocean and the Caribbean Sea. They have no natural predators in these bodies of water, so they are thriving, eating native species as well as their prey. They are voracious predators and can quickly upset the balance of the marine environment if the population continues to grow so quickly. The lionfish population has increased drastically in the Bahamas, which is why the Lionfish Derby takes place each year.
This year's Lionfish Derby will be held on June 30th from sunrise until 4 p.m. Boaters can catch lionfish by pole-spear, Hawaiian sling, hand net, or lobster hook, up to 200 yards off the shoreline of Green Turtle Cay. Safety precautions are in place to protect the boaters against the venomous spines on the lionfish. Each participant must wear protective gloves while catching lionfish, and each boat should have a thermos of hot water ready to pour on a wound if anyone is stuck by a lionfish spike. Luckily, lionfish meat is safe to eat, and there will be plenty to eat at the derby this year.
Each registered boat is allowed four participants to bravely capture as many lionfish as they can. Winners will be awarded a first, second and third place monetary prize for three categories: most lionfish caught, largest lionfish caught and smallest lionfish caught. Registration also includes lionfish tastings, dockside rum punch, and two dinners at the Green Turtle Club.
Don't miss out on the action and a chance to help protect the beautiful Abacos. Register your team here, and book a flight to Green Turtle Cay with Air Unlimited at Flyairunlimited.com