Friday, 21 September 2018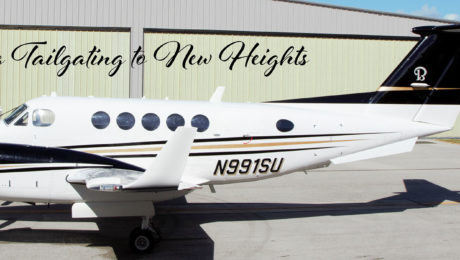 This year, don't stick to the basic tailgating experience, which usually involves long drives to a game day city, setting up your tailgate in a parking lot, and designating a driver for afterward. Instead, Air Unlimited offers private flight options to away football games, so you can take tailgating to new heights. These exclusive charters guarantee a unique experience, whisking you back to your favorite football stomping grounds in an unforgettable way.

For the tailgating experience, there really is nothing like a private flight. You'll be spreading game day cheer from thousands of feet in the air – who else gets to say that?! Pack your own food and alcohol for the flight to enjoy the full experience of a luxury tailgate, clinking glasses and singing your team's game day chants to get into the spirit before the kick-off.
The team at Air Unlimited are all football fans themselves, and they're dedicated to outdoing all your past game day experiences. Our crew will decorate the aircraft in your team colors before your flight, plus you can bring your own football memorabilia to get that full tailgate feel.
By flying with Air Unlimited, you won't waste any of your precious game daytime on travel. We have a speedy check-in and take-off process, efficiently getting you on our plane and to the airport closest to the game. Our team can even arrange a shuttle service that will take you to the stadium and back, eliminating the need to find another mode of transportation and giving you more time to enjoy the day. While you're at the game rooting for your team, the Air Unlimited pilot will wait with the aircraft for you to return. They'll be ready to take off on your schedule.
If you are looking for the perfect excuse to get your alumni association together again, this is it. Charter flights seat eight people, so you won't have to worry about sharing your day with anyone but your squad and the pilot. You can also conveniently split the charter cost across your tailgating party for an affordable and stress-free game day experience.
You can book a private flight with Air Unlimited to any destination in the U.S. Call Air Unlimited at 407-585-4300 to see how you can reserve a football charter flight today, and take your tailgate to new heights.
Thursday, 13 September 2018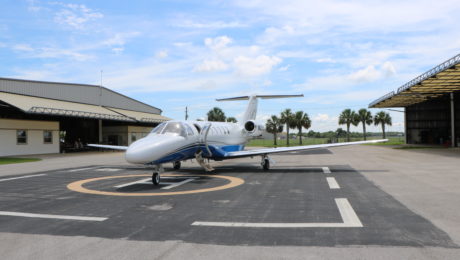 There are so many reasons to book an aircraft charter, especially during the fall season. Beyond the perks of flying in a private and luxurious setting, many people choose to charter because it is more convenient and efficient. People traveling in groups also benefit from renting an aircraft charter because they can enjoy the perks of flying private, while affordably splitting the cost amongst each other.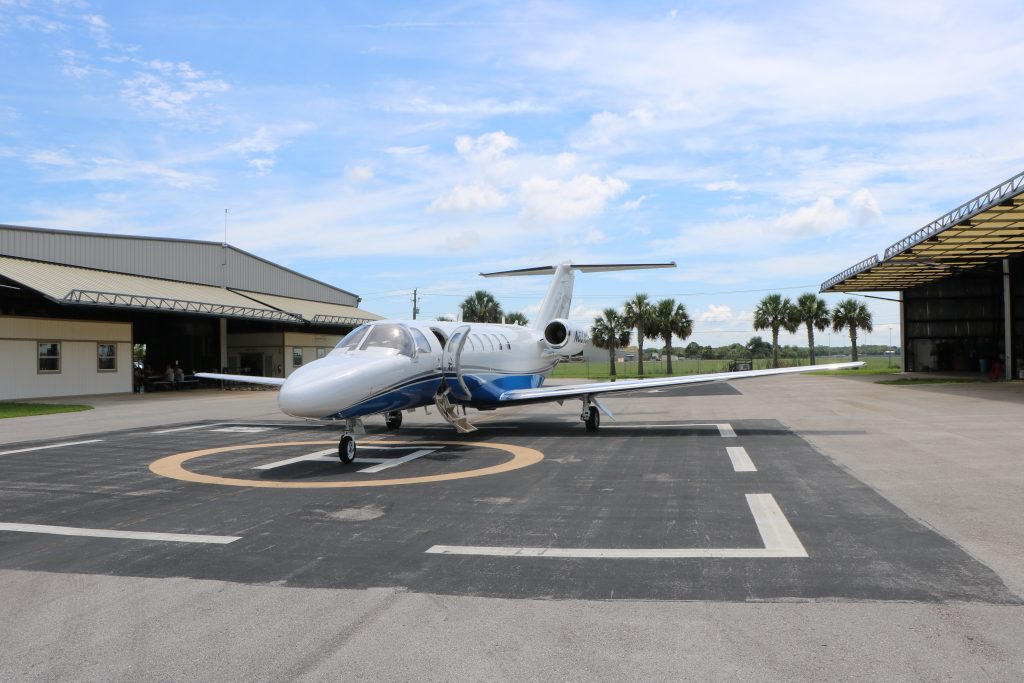 At Air Unlimited, we find that people book charters for a variety of business and leisure reasons. During the fall season, many guests like to take advantage of the cooler weather and the beauty of the changing leaves by flying to a vacation home in the mountains, a favorite fishing spot or a sight-seeing destination. For the fall football season, fans often book charters to a game day location to avoid long travel times and frustrating traffic, instead enjoying a stress-free, private tailgate in the sky. Families during this time of year are also starting to plan their holiday trips for Thanksgiving, Christmas and New Year's. Booking these trips now will guarantee a relaxing holiday on your own private plane, helping to avoid overcrowded commercial airlines and long layovers. No one wants to feel stressed during the holiday season!
In addition to these leisure trips, many people are reserving aircraft charters for business. Air Unlimited offers same-day charter flights for quick business trips and meetings. Extended trips are also an option, so you can take your time making business connections, expanding your company network, or taking clients out for a special occasion. Bringing colleagues or clients with you on the plane can also make for a memorable, relationship-building experience. Just pack your business cards and briefcase and hop on board for a top-notch flight experience.
Whatever your reason is for booking an aircraft charter, Air Unlimited is here to cater to your needs. We take pride in providing our guests with trips that are personal, special and unforgettable.
So, what's your reason for flying private? We'd love to hear your stories on our Facebook and Instagram pages!
For more information on booking, please call (407) 585-4300.
Thursday, 06 September 2018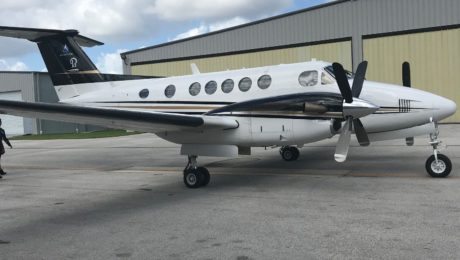 Did you know that most 135/air taxi services don't have commuter status? This means they are limited in the number of trips they can schedule each week, making it hard to be a go-to airline for travelers looking to book a trip. Here at Air Unlimited, we are proud to be a certified commuter, so we can offer our guests unlimited flights to the Abacos in our commuter planes.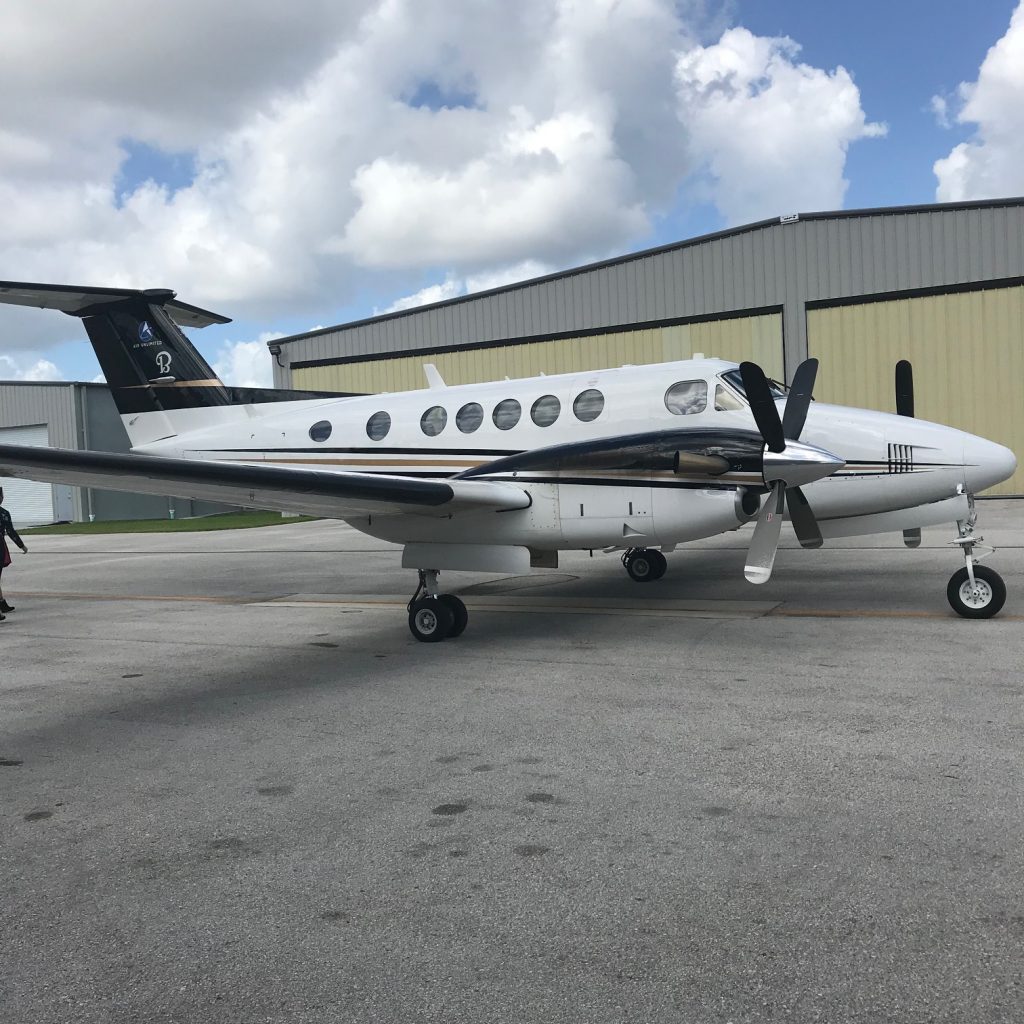 Receiving commuter air carrier status wasn't an easy, overnight process. It took planning, a high standard of operations, and communication with several regulated agencies. This energy was certainly worth it though, as Air Unlimited now sets itself apart from the rest. In fact, there aren't a large number of airlines operating with commuter status in the country, due to the lengthy process and financial requirements involved.
While the commuter experience is often fun and light-hearted for travelers and aircrew alike, the behind-the-scenes effort that it takes to become certified for these trips is hard work. Nonetheless, the application was a valuable tool in helping Air Unlimited evaluate key areas of our services, such as how many flights we offer each week, the consistency of our scheduled travel, the occupancy of each trip, the number of planes in our fleet and the destinations in route of service. Additionally, the application was a great forum for us to detail the next year of business, planning our long-term goals and strategies for all areas of the company.
Everything the application measured, from the diversity and reliability of our services to our sustainability for the future, have always been core values for Air Unlimited. Thus, we looked at the application as a great exercise for our team to check in with our company fundamentals.
Throughout the process, we showcased Air Unlimited's healthy finances, consistent maintenance, expert data-tracking, and top-notch safety measures. We worked with leading government agencies to prove our continuous commitment to guests and outlined an impressive plan for Air Unlimited's future. Thanks to our team's hard work, we're proud to have received commuter status!
For our valued guests, Air Unlimited's certified commuter planes are ready to take you to the beautiful Abacos any day of the week! Book your flight today online or by calling (407) 585-4300.