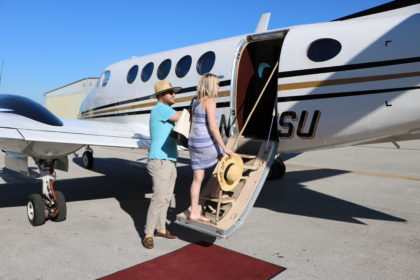 It sounds like a dream: whisking your loved one away on a luxury plane to a tropical island and spending Valentine's Day with your feet in the sand. This dream can become a reality, thanks to our boutique airline, which offers daily flights to the Abacos at affordable prices.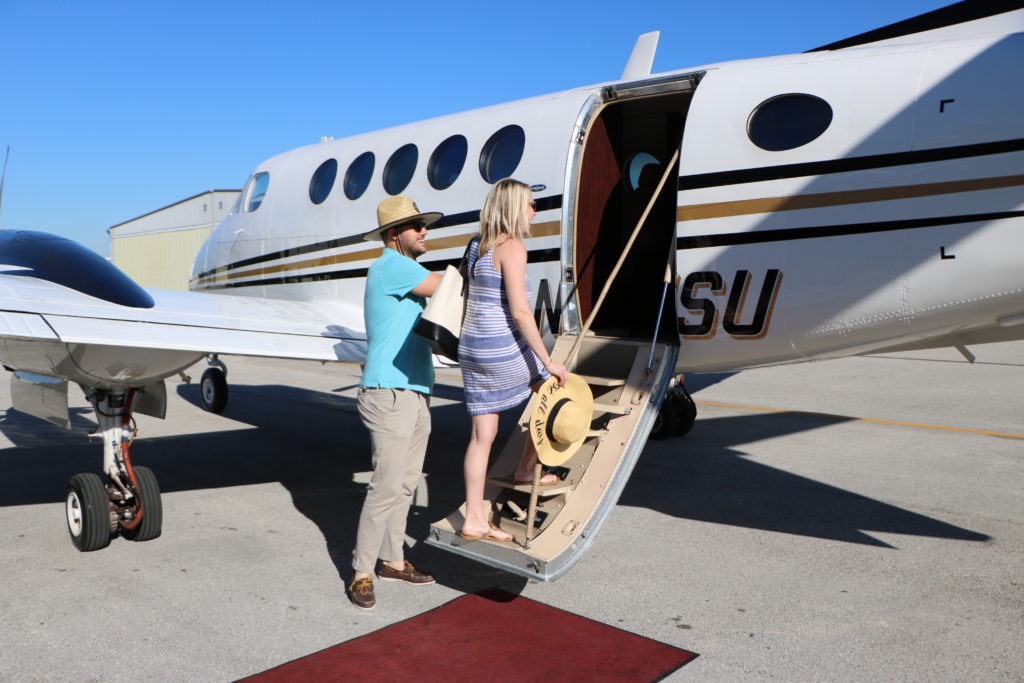 No one wants to be fighting for a beach chair on what is supposed to be a relaxing and romantic vacation, which is why the Abaco Islands are the perfect destination for any couple looking to get away this Valentine's Day. It's warm and tropical, without the crowds you'd expect in the Bahamas, so you and your loved one can enjoy a relaxing and peaceful weekend together.
The Abaco Islands are known for having dozens of breathtaking destinations, which are easily accessible by boat or ferry. A couple of the most popular destinations include Marsh Harbour, Treasure Cay, and Hope Town. Marsh Harbour is the perfect place for anyone looking for city-like amenities in a small town. Treasure Cay is known for its powdery, white sand beaches and turquoise waters, while Hope Town boasts quaint and historic cottages, winding village paths, and plenty of tropical greenery.
Adventurous couples can book exciting island excursions, such as boating, fishing, snorkeling, and scuba diving. On the other hand, couples looking for a more relaxed getaway can spend the day soaking up the sun on the white sandy beaches with a mimosa in hand. As the sun goes down, couples can spend romantic evenings watching the sunset and dining at their resort with champagne and chocolates.
Remember that luxury plane we mentioned? By flying Air Unlimited, couples can have an intimate, one-hour flight to the Abacos on one of our luxury, commuter planes that comfortably seat up to nine passengers. Couples will have a top-notch, romantic experience from the moment they arrive at our private hangar, greeted with free valet parking and by-passed security lines. We'll have you boarding the plane within minutes of arrival. The best part: this private and luxurious experience costs about the same as flying commercial first class!
Air Unlimited's boutique airline is ready to help create an unforgettable Valentine's Day for you and your partner. Ready to score major brownie points? Book your getaway now at www.flyairunlimited.com. Your partner is sure to feel special with a memorable gift like a trip to the Abacos!