Central Florida is known for its outstanding shopping, dining and entertainment, making it a top destination for locals and tourists alike. Beyond its famed theme parks and resorts, Central Florida is also home to affordable luxury airline, Air Unlimited, a hidden gem in Sanford that offers travelers a top-notch experience with free valet parking, fast check-in and free baggage up to 40-pounds.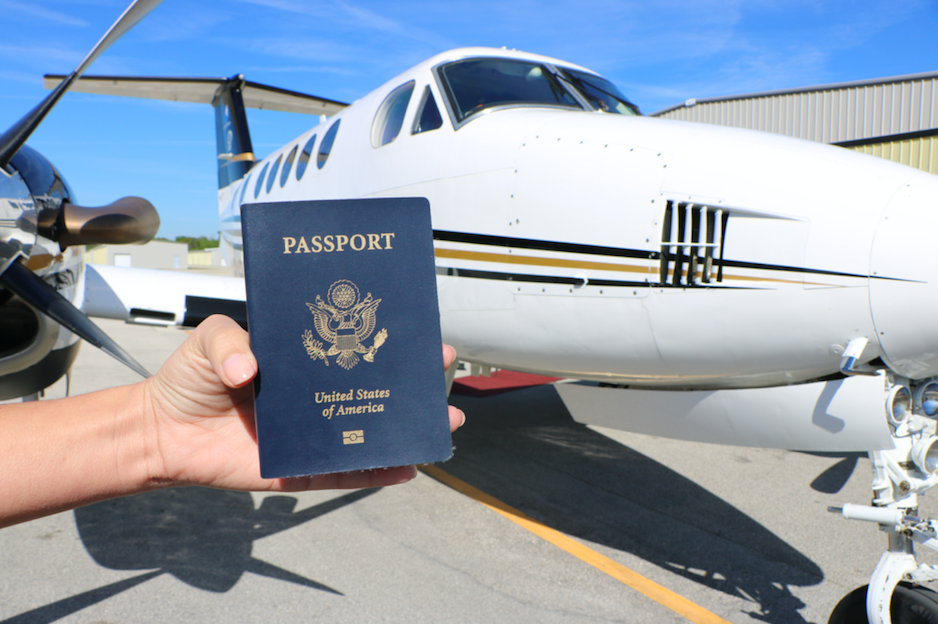 Here are some of the region's other best-kept secrets:
Next time you're looking for things to do in Central Florida, consider trying something new and off-the-beaten-path. Explore areas beyond the theme parks, such as Downtown Sanford or Winter Park, and during your visit, be sure to check out the coolest airline in town, Air Unlimited. To learn more about this affordable luxury airline, visit www.flyairunlimited.com.
At our boutique airline, Air Unlimited, we are proud to say we have a new shining star, Bria. Bria is a six-year-old yellow lab, who is quickly becoming the "co-pilot" of our operations, having flown thousands of miles with our airline ever since she was a puppy. Manning the plane is Bria's owner, and one of our airline's co-owners and pilots, Chick Gregg. Bria has long been a star in our hearts, but lately her fame has taken new heights, as she has made recent appearances on Good Morning America, Yahoo and the local Orlando CBS news station, WKMG (TV and online). She's also quickly becoming the latest pet influencer, as every news outlet that has covered Bria has also been sharing her story on social media.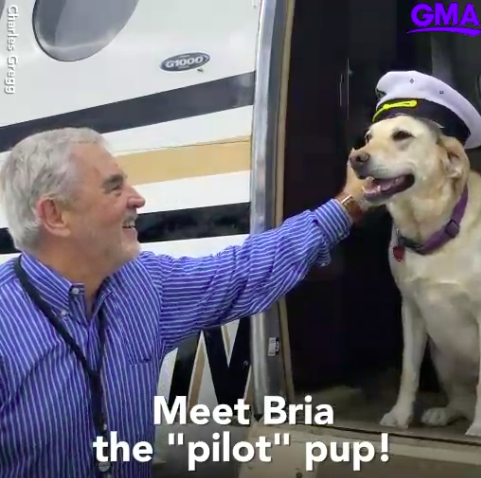 Bria got the travel bug when she was 12 weeks old! Chick and his wife, Lisa, flew her from Missouri to her new home in sunny Central Florida. Since then, she's become a jetsetter! WKMG reported that Bria has "flown at least 30,000 miles from Orlando to the Bahamas all the way to the Colorado hills – giving passengers a better flying experience." Bria loves to greet guests at the hangar and her relaxed nature helps reduce the anxiety of passengers. Chick is quoted saying, "She'll go say hello, and she'll sit until they pet her."
Nowadays, Bria can often be found hanging out at the Air Unlimited hangar or in the co-pilot seat on one of the airline's planes. As soon as Chick says, "You want to go?" to Bria, she immediately starts wagging her tail and barking before finding her seat in the car or the plane.
Naturally, with frequent time spent around loud engines, keeping Bria calm and content is a top priority. Good Morning America reported that Chick invested in a pair of "mutt muffs" to protect Bria's ears from loud noises and prevent her from getting nervous during her adventures in the sky. In fact, Chick recommends "mutt muffs" to any pets that are easily startled by noise or are prone to travel anxiety.
On long haul flights, Chick also makes sure Bria has time for exercise before the flight, and spends time throwing a ball for her during fuel stops. After that, "she jumps back on board, ready to go again," WKMG reports.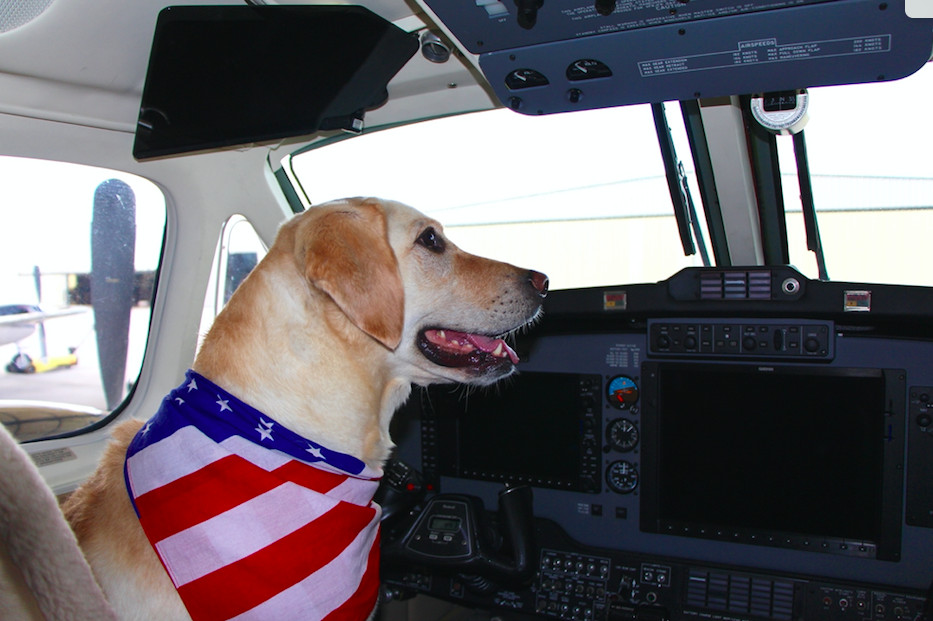 With all of Bria's newfound stardom across the news, we can only hope that she doesn't become too much a diva. If we aren't careful, she'll soon be requesting filet mignon as her next in-flight meal.
Bria isn't the only pup who flies with our boutique airline, so if you're interested in bringing your pet along on your next trip, consider flying with us. Air Unlimited's pet-friendly policies make sure that every member of the family is included on your next vacation. For more information visit, www.flyairunlimited.com.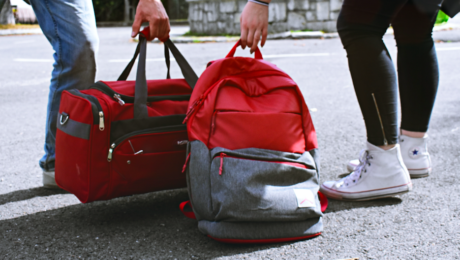 Airlines collected $5 billion in baggage fees in 2018 – along with billions more in other added fees and hidden charges – at record high numbers. On your next Abacos vacation, you can avoid these common airline fees by flying with Air Unlimited.
Air Unlimited avoids charging fliers for basic travel needs, such as bringing a bag on a trip or acquiring a boarding pass for the plane. The boutique airline offers complimentary perks, including free luggage (and pets!) up to 40 lbs., as well as free valet parking. Co-owners Chick Gregg and Mark Neubauer know that these are some of the most common travel pain points, and therefore, believe these services should be included with a ticket. They set up Air Unlimited so it can operate without hidden or nuisance fees for things that every traveler needs on their journey, such as parking and luggage.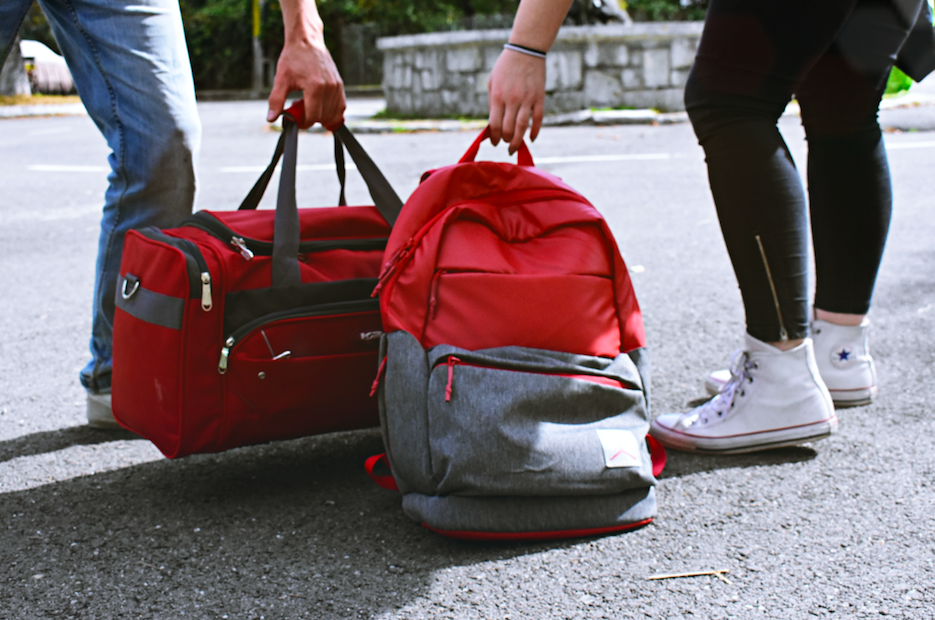 "At Air Unlimited, the guest experience is our top priority from the moment they start the booking process," says Gregg. "We want travelers to feel like they have reliable options like Air Unlimited –affordable air carriers that won't start piling on unexpected, additional fees before a trip."
Another common fee that fliers are able to by-pass with Air Unlimited? Seating fees. With many commercial air carriers, passengers pay additional fees for seat selection and upgraded seating options. At Air Unlimited, guests headed on an Abacos vacation are treated like first-class fliers from the moment they arrive to the hangar – at no additional cost. Each plane seats up to nine passengers with plenty of leg room, abundant aisle space and spectacular window views. This means every seat is an "upgraded" seat for passengers.
Air Unlimited also offers its Book of 10 deal that comes with cost-saving bonus perks, like no fees for booking changes. This is especially great for fliers who have a vacation home or property in the Abacos and therefore might not know exactly when they plan to come and go. It gives travelers added flexibility. The Book of 10 also locks in flight rates, allowing these pre-purchased tickets to avoid any increases in ticket costs during peak season.
Don't let baggage fees and added costs prevent you from flying to paradise this summer. Choose Air Unlimited for an affordable and luxurious Abacos vacation and you won't have to worry about unexpected charges. To learn more about our daily scheduled flights, or our Book of 10 deal, visit www.flyairunlimited.com.