Lobster Season is making its way to the Bahamas on August 1, which means it's time to get crackin' and plan out your fishing itinerary. Air Unlimited has flights for the fearless fishing buddies, adventurous best friends, and the family who simply enjoys blue waters and white sandy beaches. Our direct flights land in Marsh Harbour and Treasure Cay, which are the perfect lobster destinations. Fully emerge yourself in a lobster season that will be one to remember – come with us and visit the Abacos!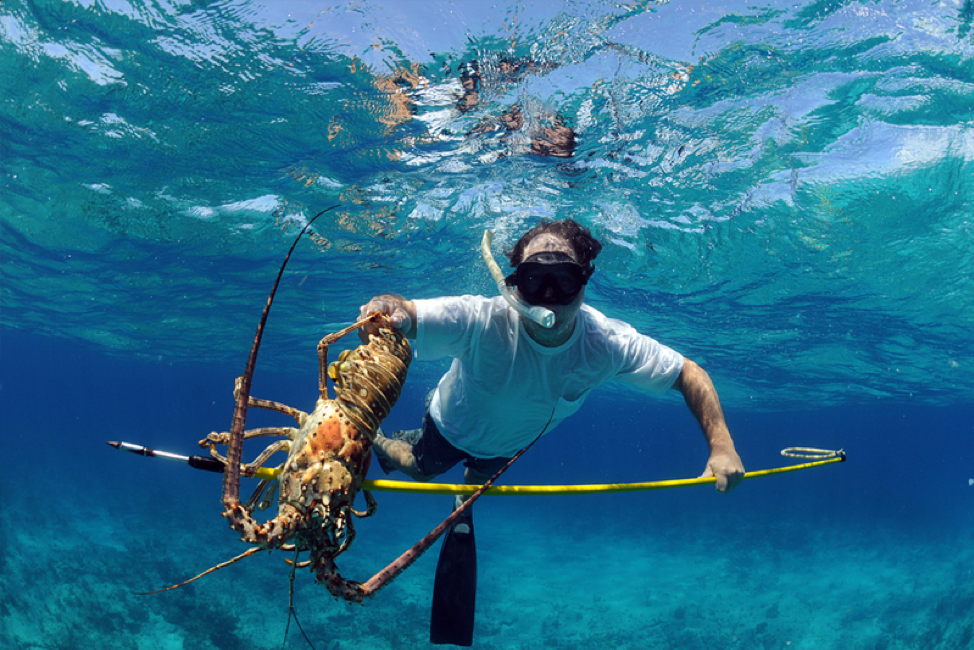 The art of lobster diving can be enjoyable for anyone, and the clear Abacos waters make it easy to point out the marine crustaceans on the sea floor, who are often hiding out in crevices and burrows along the coral reefs. The lobsters in the Abacos even have their own nickname, known as the 'spiny lobsters', and they're known to appear in an arrangement of colors and sizes.
Dive and swim along the coral reefs to play a game of hide and seek with these champions of the ocean. Whether it is to hunt and gather or simply to admire the spiny lobsters, anyone can enjoy a fun and rewarding lobster season. Of course, be sure to check out the rules and regulations on how to stay safe while lobster diving. We've included more details below to help plan the perfect trip.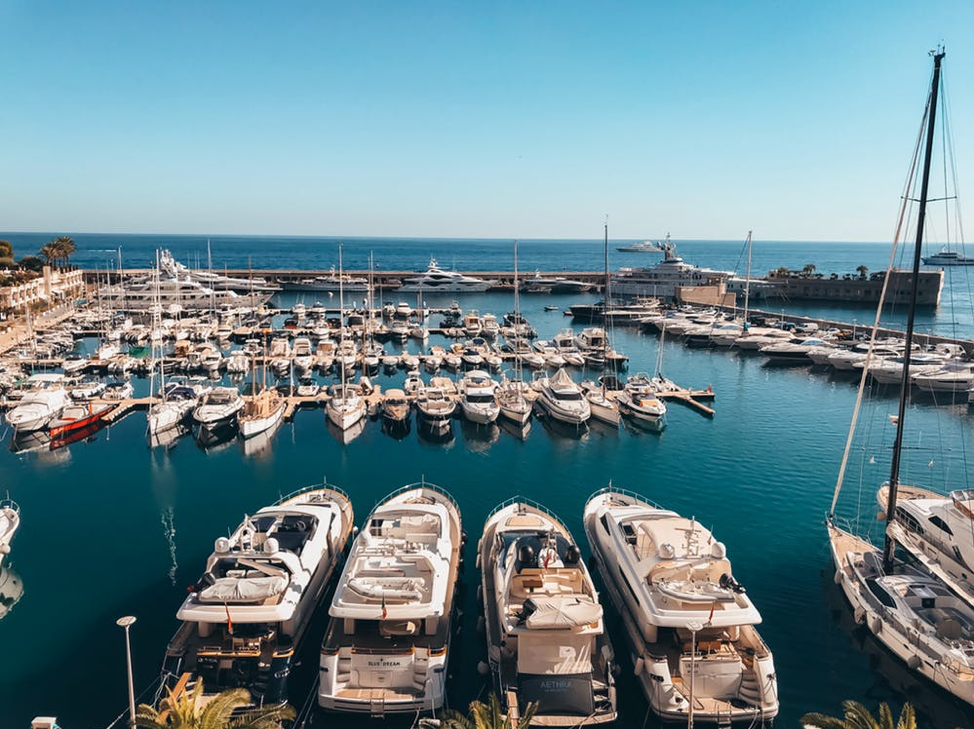 Local Marinas
If you're looking to jump on a boat and sail away to the lobster hotspots, be sure to check in at one of the local marinas. Sit back and relax on a joyous boat ride over the crystal seas with an ombre coloring of blues and teals.
Marsh Harbour Marina

A full-service marina that is safe and relaxing to dock up and enjoy a world-famous BBQ sandwich from the accompanying Jibroom restaurant.

Boat Harbour Marina

A few feet away from the Abaco Beach Resort and well known for being the largest of all Bahamas marinas, make a reservation at the state-of-the-art Boat Harbour.

Treasure Cay Marina

Welcoming boaters and families to enjoy this amazing, deep-water marina – book now while you can.
Rules and Regulations for Lobster Harvesting
To keep the ocean and marine animals safe, certain rules and regulations must always be followed in order to ensure a fun and respectful trip.
Bag limit of 6 per person with a size of 3 3/8 inches carapace length or six inches tail length
NO scuba gear can be used while taking lobster
Egg-bearing lobsters are protected
Check out more rules and regulations here
Our final tip for lobster season? Don't be 'shellfish', and make sure to bring some lobster home to your friends! Just make sure your lobster is fully intact to clear customs and bring it back to Florida. Book with us today to visit the Abacos for this unforgettable experience.