Thursday, 19 September 2019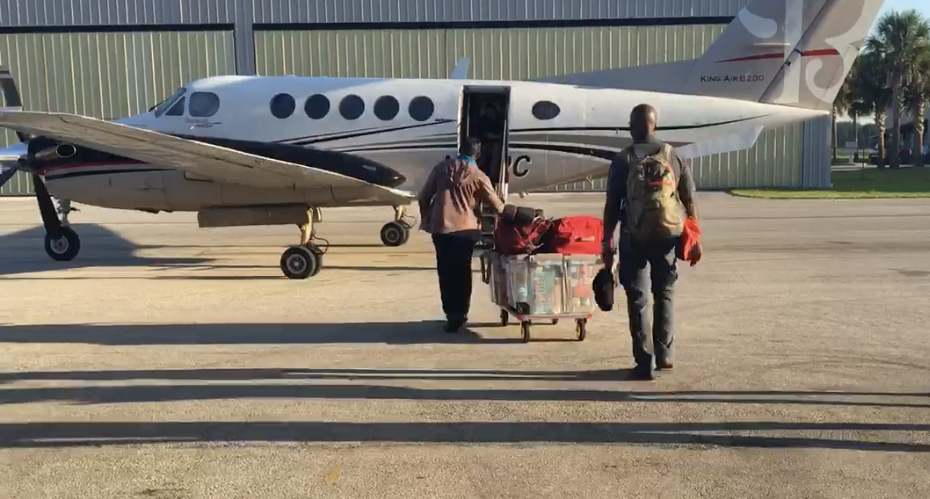 As key personnel in Marsh Harbour are ready for the next stage of recovery, Air Unlimited helps to direct the supply chain to underserved areas and fills specific requests from each community of disaster survivors
ORLANDO, Fla. – Sept. 19, 2019 – Florida-based airline, Air Unlimited, continues its efforts with Abaco Flight Support Group to serve the evolving needs of the Abacos through an updated hurricane relief plan. Abaco Flight Support Group is a grassroots initiative started by key community members for relief efforts across land and air, including Air Unlimited, President and CEO of Regal Boats Duane Kuck, Professional Pilot /Aviation Consultant Dan Drummon, Florida Paints Co-founder Don Strube Jr., among others. Quick intel was gathered to determine logistics, organize safe operations and bring together critical resources including planes, helicopters, boats, supplies, volunteers and the professionals needed to establish a robust supply chain across all of the Abacos. Each organization within Abaco Flight Support Group leverages their own unique resources and expertise to take on the responsibilities that will create the largest impact.
Now, in areas of the Abacos that have received an abundance of donated items since Hurricane Dorian, Abaco Flight Support Group hopes to maintain their supply levels, while shifting resources to focus on the next stage of recovery through the help of skilled personnel. Flights are now being scheduled with Air Unlimited for doctors, builders, engineers and other key specialists looking for safe entry into the Abacos to assist hospitals with bio-medical, environmental and clinical infrastructure as well as expertise needed for the rebuilding of bedroom communities.
Air Unlimited charter flights are now available to interested personnel every Monday and Thursday to Treasure Cay and every Tuesday and Friday to Marsh Harbour. There are already eight upcoming medical flights scheduled through Air Unlimited. Additional scheduling options and flight paths are available upon request and can be organized by calling Air Unlimited at (407) 585-4300.
Volunteer pilots and their aircraft are still needed to support specialized and specific requests for supplies and personnel. To support relief missions by air and help to offset fuel costs, funds are being collected at www.gofundme.com/f/abaco-relief.
Additionally, underserved areas of the Bahamas such as Freeport are becoming more accessible, allowing Abaco Flight Support Group to focus their supply chain directly into these multiple areas of concern. Air Unlimited continues to facilitate this supply chain, which collects, transports and distributes critical supplies to the Abacos either by air or shipment via cargo barges. There are established handlers in the Abacos that are ready to receive, sort and distribute supplies to the people in need. If you'd like to donate supplies, details are outlined below.
Items needed for donation:
The list of necessary items has narrowed down to include:
Medicine
Tools and nails
Tents and cots
Air beds and manual air pumps
Mosquito nets
Shoes – kids, womans, mens
For large / bulk donations:
Florida Paints has donated a 40,000 square foot warehouse staffed by volunteers to collect, sort and organize donations. Large truck loads of donations and oversized bulk items can be dropped off at this warehouse.
Warehouse Address: 576 Ocoee Business Pkwy, Ste 1, Ocoee, FL 34761
For small-to-medium sized donations:
Collection centers have been established at any Florida Paints location and at Regal Boats.
Thursday, 05 September 2019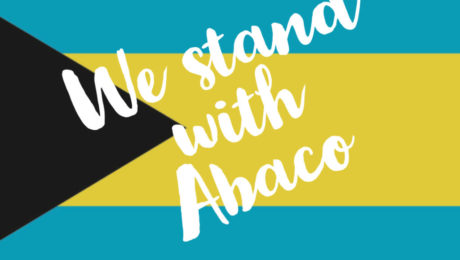 Air Unlimited, announces its Abaco relief efforts to support the Bahamas, following the devastating impact of Hurricane Dorian. We have regularly flown travelers to the Abaco Islands for more than five years and now plan to conduct ongoing humanitarian flights.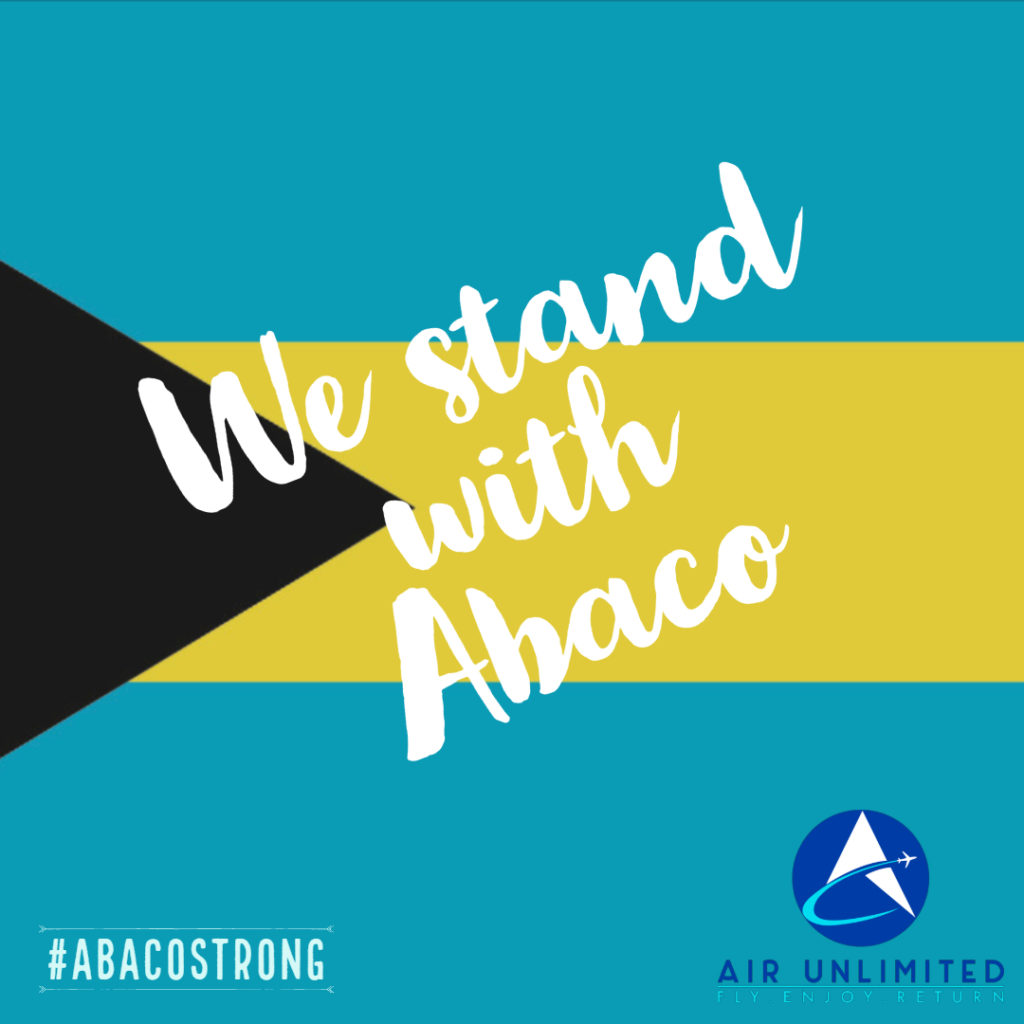 To aid in Air Unlimited relief flights, fiscal donations are being accepted at: www.gofundme.com/f/abaco-relief. These funds will be used for supplies and aircraft fuel, which is needed to transport resources and conduct medical evacuation missions to and from the Abacos.
Additionally, the Air Unlimited facilities at the Orlando Sanford International Airport will be used as a collection point for relief supplies, such as first aid kits, rope, flashlights, hygiene products, and more. Those interested in donating critical items can follow the drop off directions below.
DROP OFF LOCATION:

Air Unlimited
4130 Centerline Ln.
Sanford, FL 32773
COLLECTION HOURS:

9 a.m. and 5 p.m. daily
*Please call ahead to ensure staff is available at that time (407-585-4300)
"We, at Air Unlimited, are heartbroken for our Abaco family, and our thoughts and prayers are with all those affected," said Air Unlimited Co-founder Charles Gregg. "The Abacos needs our support now more than ever."
Air Unlimited is spearheading Abaco relief through a general aviation fleet, where volunteer pilots can utilize the Air Unlimited hangar as a launch point and command center for organizing a variety of flight missions. This is in addition to collecting supplies, which will be loaded onto Air Unlimited aircraft and volunteer pilot planes to be taken to the islands.