The week-long celebration of the traditional Junkanoo Festival is right around the corner – and we are so ready to shake, dance and sing! This is the time of year the unique Bahamian culture is on display for all to see and experience. A long history surrounds the festival and it is the biggest celebration amongst Bahamian locals. Everyone is invited to celebrate, eat and drink, and dance the night away in celebration of the Junkanoo Festival.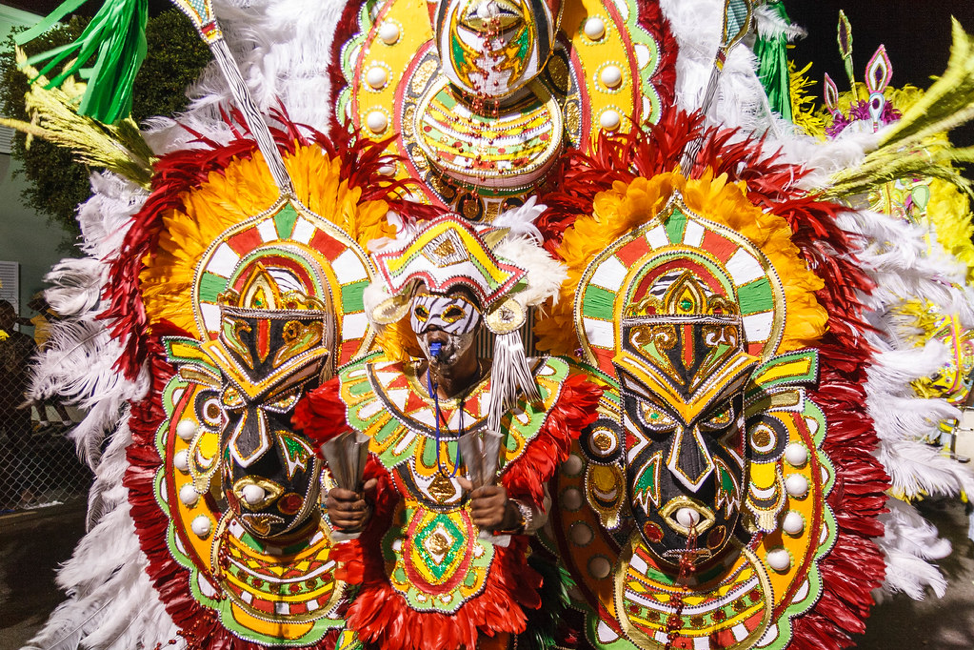 The name "Junkanoo" originates and is a tribute to the legendary African tribal chief, John Canoe. It is a celebration of freedom and traditionally started as a masquerade party during the Christmas season. They used these three days to celebrate by dancing in colorful masks and walking from house to house on stilts. Marking the end of the current year and ensuring a grand and festive new year. The streets are filled with natives covered in colorful costumes, smiling from ear to ear as they stomp and dance to the beat of the drums. If you're looking for a truly authentic Bahamian experience, this is an event you do not want to miss.
The beat of the drums is influenced by West African rhythms and American blues. Incorporating the beat using brass horns, cowbells, whistles and of course – drums. The music is one of the key components of Junkanoo, after all, it's what gets the people dancing! The Goombay drum is a large drum that is strapped over the shoulders and played with bare hands. They were originally created by stretching goatskin over a wooden barrel. The Rake'n'Scrape is a very distinctive Caribbean tune that is produced by bending a handsaw and scraping it with an object such as a nail or butter knife to create a variety of lively sounds.
The expression of Junkanoo is shown off in the costumes. The first set of costumes were masks made from flour paste and colorful crepe paper over the body. The costumes have now evolved to ecstatic works of art made from crepe paper that is carefully glued to fabric, wood or cardboard. The outfits consist of dresses or skirts with a show-stopping headpiece to tie the whole outfit together.
Parading through the streets covered in vivid bright colors and dancing to the beat of the drums is a custom experience unlike any other. Locations such as Nassau, Exuma, and Eleuthera host the biggest Junkanoo festivals all week long. If you can't make it to this year's Junkanoo, plan a trip for the new year to partake in a traditional Bahamian festival. Call Air Unlimited today and schedule your flight for 2020!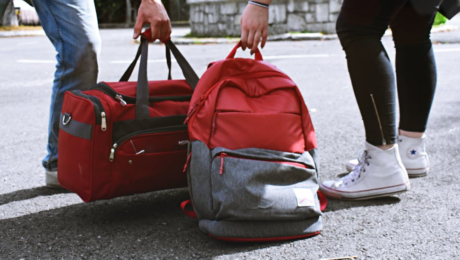 Looking forward to your holiday vacation, but dreading the packing? Air Unlimited has you covered with some quick advice to help make packing a bit easier this holiday season. This time of year can be stressful enough – strategically packing can bring a little more cheer to the beginning of your trip! Not to mention, you can avoid a few of the dreaded travel hiccups like long security lines and additional baggage fees, when flying with Air Unlimited. Nevertheless, remember to use these tips and tricks when packing for your upcoming holiday trip to the Bahamas or your destination of choice this season.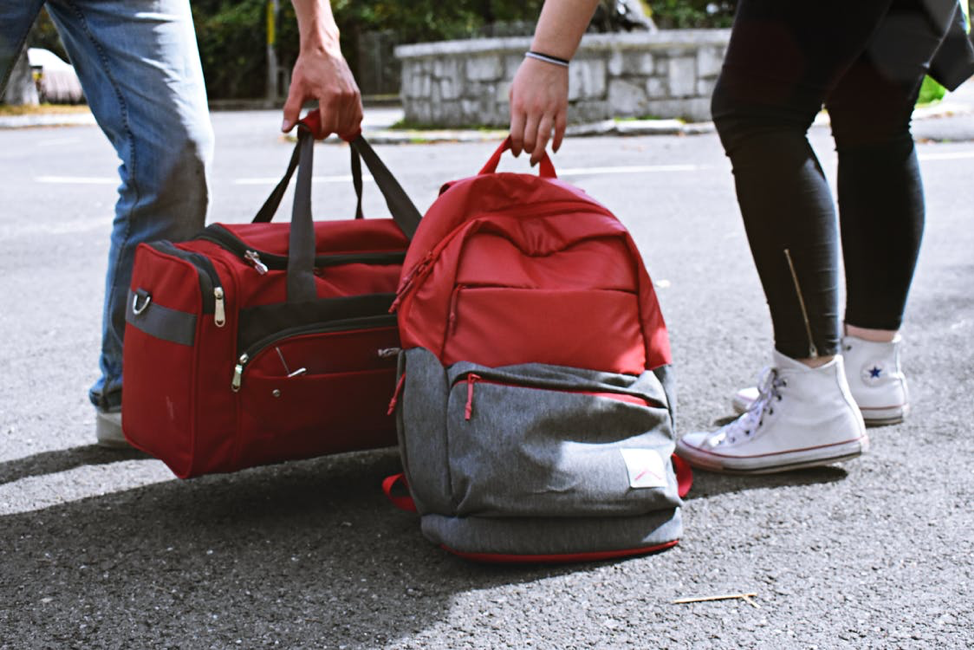 Plan Ahead
The bigger the suitcase, the more likely you are to try and fill it. Air Unlimited allows you to bring up to 40 pounds of free luggage, but not all airlines are this generous. The only other luggage safety requirements are soft-sided or duffle bag style luggage that is 52 inches in overall dimension (length+width+height). The requirements vary greatly by airline, so make sure you check your flight information to avoid overweight or extra baggage fees.
We also recommend doing some research on your destination location. The Bahamas has warm tropical weather – even during the holiday season – so a sweater probably won't be needed. Shoes are typically the heaviest item in a bag, so pack light-weight flip flops for the beach.
Finally, always be sure to check the FAA regulations on what is acceptable on a plane.
 Pack Neatly:
The roll-up squeeze is a tactic that can help make more space and avoid wrinkles when packing your clothes. Simply fold each item of clothing in half, then carefully roll your item and place it in your bag.
Put your shoes on the edge of your bag with the sole of the shoe facing the bag to avoid your dirty shoes touching your clean clothing. Using a shower cap around the soles of your shoes works well too if your shoes are extra dirty.
Buy shrink wrap bags that are vacuum-sealed to get the maximum amount of space. This could cause potential wrinkles but gives enough space for the packers who feel they need more items.
Keep it Simple:
Packing the least number of items is all-around beneficial, less to carry and less laundry to do! Try to use the rule of thumb of packing one outfit per day and then two pairs of shoes in total while still trying to leave some extra space. You want to save some room for souvenirs to bring back memorable moments from your tropical vacation.
Using these tips, we hope you are ready to start packing for a memorable holiday trip to the Bahamas with Air Unlimited. Our crew is always happy to provide additional tips and tricks to make your next vacation the best yet, so give us a call any time! You can reach us at (407) 585-4300 or check online on our FAQ page. We can't wait to see you on your next trip!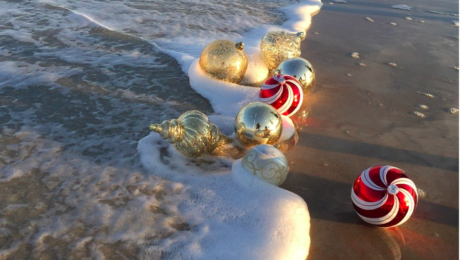 Christmas time or carnival time – it's hard to tell the difference in the Bahamas! December marks the start of the carnival mood amongst the islands with secular colors and tinges. Traditional Christmas trees, gift-giving, and tons of Bahamian food make the holiday month one to celebrate and remember. Whether you're looking for a festive or unforgettable way to celebrate the holiday, Eleuthera is a unique location to wake up in on Christmas morning. Book your holiday flight with Air Unlimited to enjoy the Bahamian Christmas traditions in Eleuthera!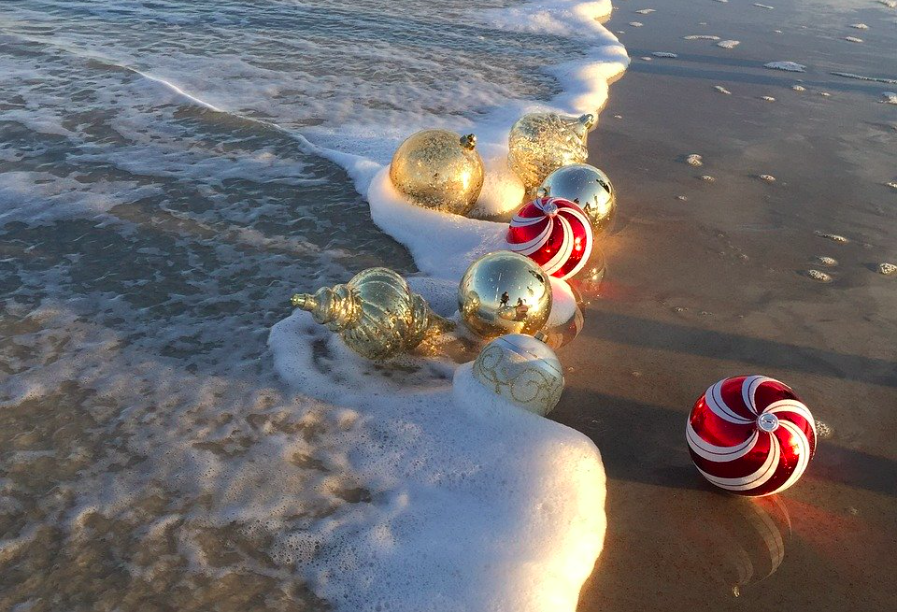 The island of Eleuthera – one of the direct flight locations for Air Unlimited – has the perfect weather during the month of December. The island is filled with cool breezes, covered in soft powder-like pink sands and surrounded by an array of clear blue seas. If you need a holiday vacation to relax and melt your worries away, this island will leave you feeling rejuvenated and de-stressed.
Resorts on the island have certain festivities to keep the holiday's spirit thriving. Participate in family-fun activities during the day and night, such as holiday cookie decorating or a sangria contest at The Cove. Walk around the island during the evening and you can hear local Christmas carolers singing along to "Salute the happy morn" and "Christians awake," as well as many more.
Bahamian food is the center of attention during the holiday season. The traditional Bahamian Christmas delicacies are ginger beer, black cake, imported apples and grapes, garlic pork, pepper pot, and sweet ham. These delicious dishes and drinks are commonly feasted upon during the season with local restaurants taking on their own twists to each dish.
To complete your Christmas stay in Eleuthera, join in on one of the biggest parades that take place all over the islands that make up the Bahamas – the Junkanoo Festival. Witness the festival and colorful participants dance to the rhythmic accompaniment of cowbells, drums, whistles, and songs. Become captivated in this powerful and energetic celebration and dress up in colorful costumes to dance, twirl and stomp the ground with locals. Feel free to sway along and enjoy the parade with hundreds of others who look forward to the parade year-round.
Christmas in Eleuthera has the best of both worlds for anyone looking to take a holiday vacation. From relaxing on the beach to dancing in the street – book your Christmas flight with Air Unlimited today!