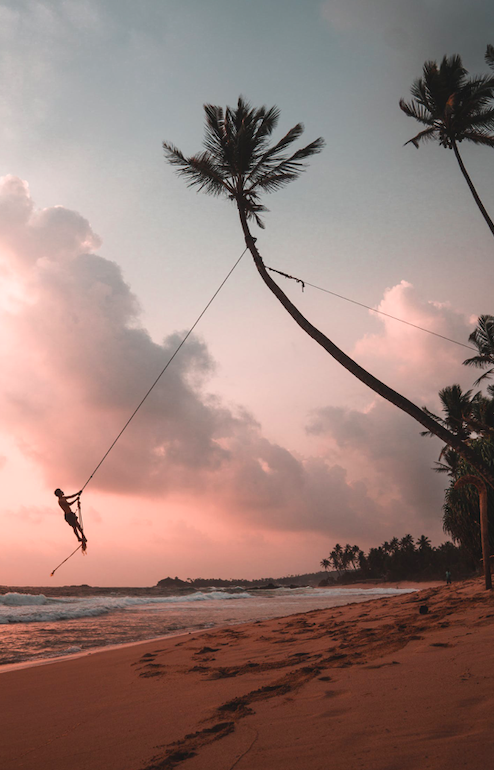 Book a luxury flight with Air Unlimited and spend your next Sunday Funday in Harbour Island! Our boutique airline will fly you directly to North Eleuthera, which is just a quick taxi and boat ride away from Harbour Island, a beautiful destination just off the coastline. We've rounded up some of our favorite spots to help plan your next Sunday Funday in Harbour Island.
To Eat
Start your Sunday Funday off with a delicious breakfast or brunch of local Bahamian fare. Order the chocolate chip pancakes at Bahamas Coffee Roasters and enjoy the laid back vibe of the restaurant. Dine at Sip Sip for lunch – we highly recommend the lobster quesadilla, a popular menu item the restaurant is known for. Top the day off with dinner at Queen Conch for a fresh conch salad made tableside.
To Do
For a relaxing Sunday Funday, spend the day on the soft, coral-colored sands of the iconic Harbour Island Pink Sands Beach. The sand gets its pink hue from crushed up coral that washes up from the ocean. The best time to catch the true color of the sand is at dusk while the sun is setting on the beach.
For adventurous travelers, we recommend scuba diving with Valentine's Dive Center. Observe the wildlife up close in their natural habitats and take in the natural beauty of Harbour Island. Enjoy a day out sailing, snorkeling, and relaxing with Eleuthera Sailing Adventures. The captain, Bob Knaus, has chartered his sailboat for over a decade, so you can be worry-free during your adventurous Sunday Funday.
To See
For those wanting to experience the quiet charm of Harbour Island, make a trip to Dunmore Town – the original capital of the Bahamas. Visitors can expect to see some of the original Georgian architecture sprinkled throughout the pastel-colored buildings, complete with white picket fences draped with fuchsia-colored bougainvillea. Pick up a souvenir from one of the local shops while strolling through the picturesque streets.
To Stay
Stay at The Dunmore Hotel that overlooks the famous Pink Sand Beach. Unwind in the tropical, beach-side cottages and watch the sun sink into the blush sand, or enjoy a romantic dinner at their 60s-era restaurant that serves fresh seafood and dishes featuring local ingredients.
Pink Sands Resort is also one of the Air Unlimited team's favorite places to stay. This resort is in a central location for those looking to explore Harbour Island.
Book with Air Unlimited today and you'll soon be on your way to spending Sunday Funday in Harbour Island!