It is easy to make a fun-filled day of island hopping when traveling to an archipelago destination – a group of small islands in close proximity – such as the Bahamas. Make the most of your dream tropical vacation and see what each part of the island chain has to offer. Snorkel the caves in Spanish Wells, then jump on a ferry to Harbour Island for dinner. No matter your interests, the Bahamian islands have something for you!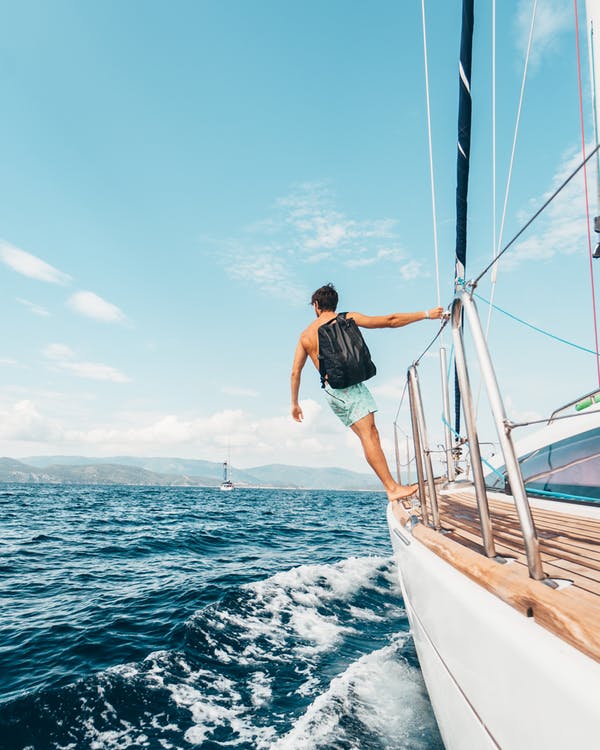 Plan ahead for your 2020 spring break trip and book with Air Unlimited. You'll arrive at North Eleuthera Airport and begin an unforgettable vacation. You can take a taxi to the ferry dock of choice and start your journey in either Harbour Island or Spanish Wells. Between the two islands is a short, relaxing ferry ride that offers the perfect transportation option for a day of fun island-hopping adventures. Below are some recommendations on excursions and places to dine on both islands!
Harbour Island is known as one of the crown jewels of the Bahamas for its scenic pink sands and diverse culinary scene. Take a stroll down the winding roads to explore the native shops and pastel-colored cottages with white picket fences or dive under the crystal blue waters.
We recommend:
Sail across crystal blue seas while relaxing on Eventide, a classic CSY 44 sloop sailboat. Visit deserted islands, watch majestic dolphins jump across the waters and gather shells and sea glass washed up on the pink sands.
A real Haute-bohemian boutique that is elegant and full of fun. Anyone can shop 'til they drop in here – there is something that will almost certainly pique the interest of every island shopper.
A romantic restaurant to watch the sunset from the terrace is the perfect place for a night out and fine eating.
Spanish Wells has a colorful barrier reef called the Devil's Backbone. Explore an area that has taken out more vessels than any other reef in the country, as at least seven sunken ships now rest atop the sharp coral. Back on land, quaint villages offer fun-filled explorations for anyone.
We recommend:
Capt. Lorin and Capt. Cassidy are brothers who offer an experience of the blue depths like no other. From cage dives, wreck dives, snorkeling and group charters, these captains will give you the experience of a lifetime on their 46-foot Chris-Craft boat.
The impulsive shopper in you will have everything you ever wanted to take back home to remember the beautiful lifestyle of Spanish Wells.
This perfectly colored blue hotspot sits at the entrance of Spanish Wells Harbor, offering fine waterfront dining both inside and outside.
Eleuthera destinations are the perfect tropical getaway for spring and summer fun-in-the-sun. Believe it or not, many people are booking ahead for these peak travel seasons now. Air Unlimited wants our travel junkies to endure a day of island-hopping! Please call us or check out our FAQ page if you have any questions or need more recommendations.
When it comes to traveling internationally, many people aren't sure what they can bring, how to pack efficiently, and most of all, how to avoid extra hurdles at the airport. The long lines from customs, security, and money exchange can be dreadful. The extra fees from luggage add-ons can stop you from bringing back keepsakes from your destination. The last thing you want to do before an exciting vacation overseas is stress – and that's why Air Unlimited strives to make your traveling experience hassle-free. We explain the benefits of flying with Air Unlimited and what you can bring on your Abaco Island flight, below: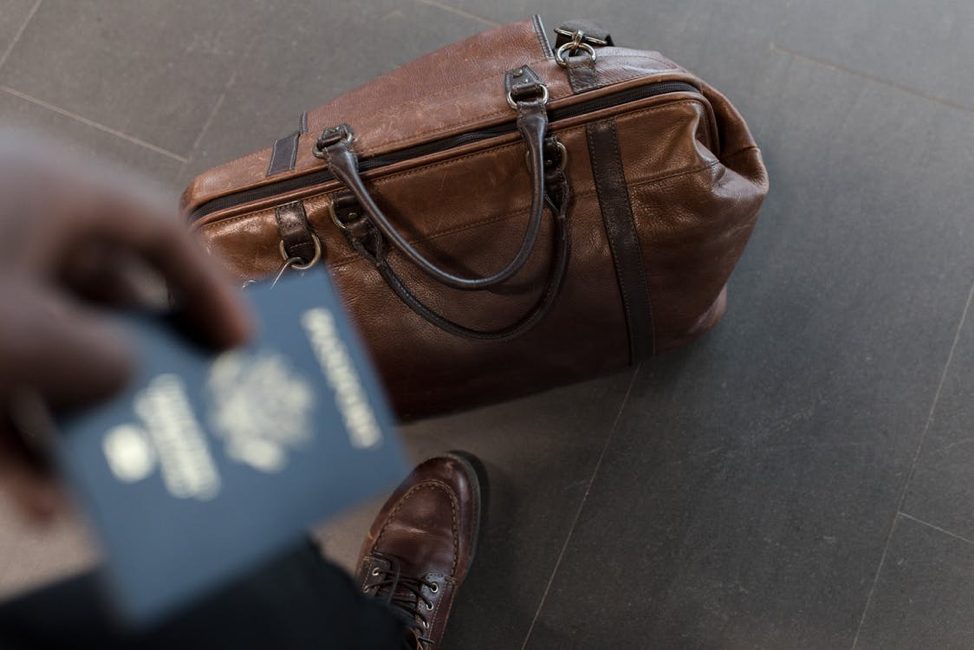 Air Unlimited is unlike your typical airport experience. Upon arrival at our private hanger in Sanford, guests are greeted with free valet parking and a relaxing lounge area. There is no crowded security lines or TSA members rushing you along. The best part, you only have to arrive 30 minutes before your flight is scheduled for take-off.
When you fly with Air Unlimited, you are allowed to bring your own alcohol to enjoy on the islands upon landing and you can pack water bottles for the plane ride. You can also bring up to 40 pounds of luggage for free, so you can pack for your trip without too much worry. It's also important to note that you will need to bring cash, since credit cards are not accepted in most places on the islands.
After take-off, you will arrive at either the Treasure Cay Airport or the Marsh Harbour International Airport, depending on your travel plans. Bahamian customs officers will check your bags, but you should know that you can bring any items that are in compliance with the FAA regulations. You can find a list of FAA regulations here.
The saying "take nothing but pictures, leave nothing but footprints" is a great rule of thumb when it comes to your time on the islands. Keep that in mind as you explore the beautiful beaches that are covered in sea shells and native plants. There are multiple national parks in the Abacos that protect the land and water that they inhabit. These areas are protected by law, and there are hefty fines for those who try to take home some of nature's gifts.
Once you arrive back to Sanford, your bags will be checked by U.S. customs. A great travel tip is to keep any receipts from your trip that can help report the amount of duty-free purchases that you're returning with.
Let Air Unlimited show you how easy flying internationally can be. Book with us today for an exciting Abaco Island flight!