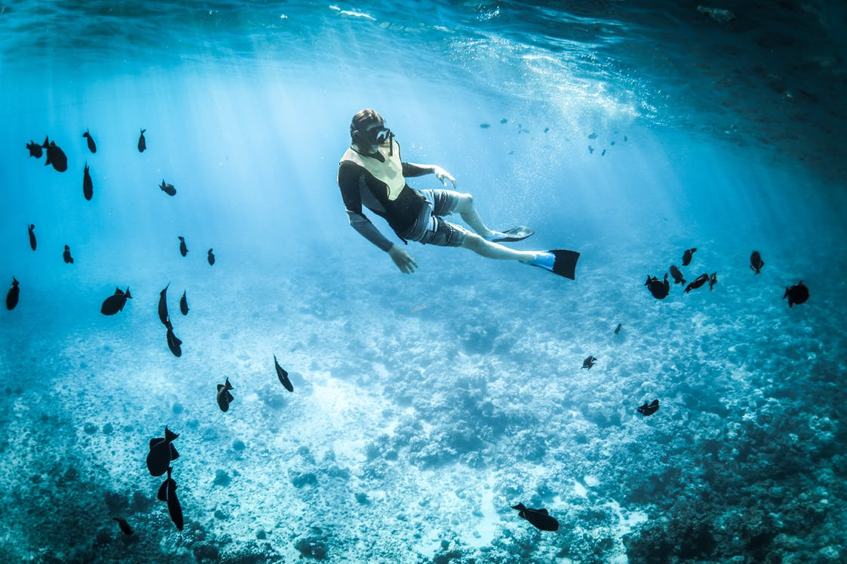 With winter nearly over, it's the perfect time to start planning a warm getaway with Air Unlimited and simultaneously support ecotourism in North Eleuthera! This beautiful island destination offers the ideal escape, giving visitors the chance to be one with nature and enjoy the environment, while leaving it as undisturbed as they found it. In addition to sunbathing on a beach and enjoying the delicious cuisine, tourists also have many eco-friendly, adventurous options to fully immerse themselves in the island life.
Ripley Head Cliff
Just a short boat ride away from Eleuthera, Ripley Head Cliff is found in Spanish Wells – perfect for visitors looking to explore the uniqueness of these Bahamian islands. To truly appreciate the landscape, many travelers jump off the cliff or rope swing into the clear blue water. Also nearby, Spanish Wells Fishing is one of the many places in the Bahamas that offers the unique experience of swimming with the pigs.
Bahamas Ocean Safaris
Visitors can easily travel to the Bahamas Ocean Safaris while at Ripley Head Cliff – just a quick 13-minute walk west of the cliff. Travelers can participate in many adventurous outdoor activities at Bahamas Ocean Safaris, such as snorkeling and scuba diving. Bahamas Ocean Safaris allow visitors to explore the coral reefs and observe marine life in their natural habitat with guided tours and customized itineraries.
Sapphire Blue Hole
On the main island of Eleuthera, the Sapphire Blue Hole is a hidden gem camouflaged behind lush trees and wildlife. Much like its name alludes to, Sapphire Blue Hole is a rich blue body of water that offers family-friendly fun. Travelers will be able to jump into the water, swim and soak in all the beauty nature has to offer. Sapphire Blue Hole is located a quick 13-minute drive away from the North Eleuthera airport.
Preacher's Cave
A 15-minute walk east of Sapphire Blue Hole on the main island of Eleuthera, visitors can also explore Preacher's Cave. The cave was discovered in the 1600s by Captain William Sayles. Unique in its history and charm, Preacher's Cave gives travelers a better understanding of North Eleuthera's story.
There are many natural treasures that these Bahamian islands have to offer through ecotourism in North Eleuthera. Book a direct flight to this tropical paradise with Air Unlimited for the perfect post-winter getaway starting mid-March.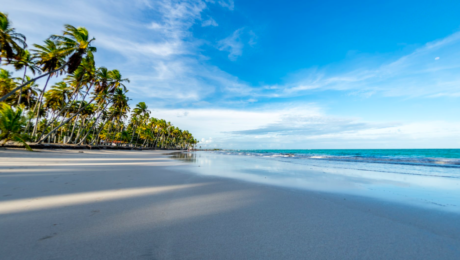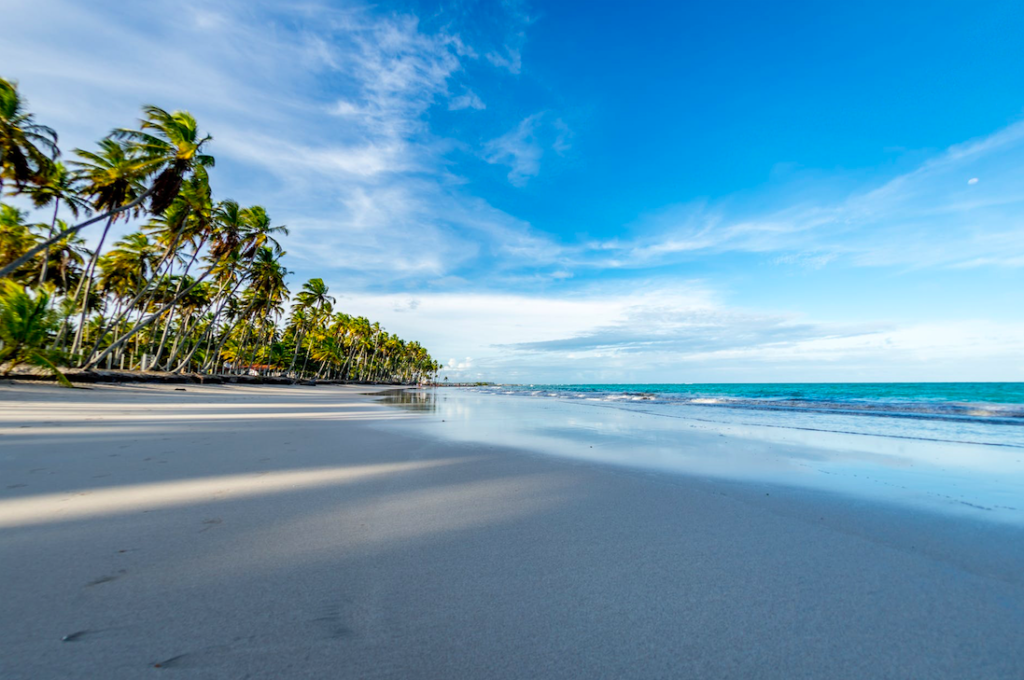 Air Unlimited invites travelers to book a flight to Eleuthera, a charming island in the Bahamas that has been named one of the best secret islands on Earth by Travel + Leisure. Air Unlimited's flights to North Eleuthera are now available to book for trip dates starting this spring. We've rounded up some of our favorite spots in Eleuthera to help plan your next trip to the Bahamas.
Things to Do
Eleuthera is known for its laid-back atmosphere and secluded beaches. Here are a few of our favorite sights to explore while on this island:
Lighthouse Beach is located at the southernmost point of Eleuthera, perfect for visitors who are planning a longer stay and want to explore the entire island. About a two-hour drive from North Eleuthera, Lighthouse Beach offers miles of pink sand and is considered one of the best beaches in The Bahamas. Travelers can soak up the sun and explore the lighthouse that gave this beach its iconic and beloved name.
Rainbow Bay Beach is centrally located and is one of the more easily accessible beaches in Eleuthera. A 40-minute drive from the North Eleuthera airport, this white sandy beach has shallow, calm waters that still allow for travelers to explore the rock formations, snorkel, swim, and catch a tan on the beach. We recommend this beach to families and travelers who are looking for a relaxing vacation.
The Glass Window Bridge is one of the few places where you can simultaneously see the Atlantic Ocean on one side and the Bight of Eleuthera on the other, only separated by a strip of rock that is 30 feet wide. A quick 15-minute drive from the North Eleuthera airport, The Glass Window Bridge is a "must-see" when visiting.
Where to Eat
After exploring, we know you'll want to find a restaurant where you can hang out and enjoy some local Bahamian cuisine. We recommend:
Daddy Joe's Restaurant is located near Queen's Highway, a quick 15-minute drive from the North Eleuthera airport. Daddy Joe's serves an array of Bahamian dishes from Tuesday to Sunday. We recommend the fish tacos, conch fritters and lobster.
1648 – An Island Restaurant is one of the island's hottest restaurant spots off Queen's Highway in Eleuthera, about an hour drive from the North Eleuthera airport. This restaurant is higher-end, and offers breathtaking views overlooking Cupid's Cay and Governor's Harbour and chef-crafted menu items.
Fish Fry at Anchor Bay allows you to feel like you're one of the locals in Central Eleuthera. Every Friday night, visitors and locals come together and celebrate with Bahamian dishes, drinks and dancing. We recommend travelers arrive to the fish fry early to make the most of this event.
Eleuthera is a charming island full of hidden gems waiting to be discovered. Book a flight to Eleuthera with Air Unlimited at www.flyairunlimited.com and begin your next adventure!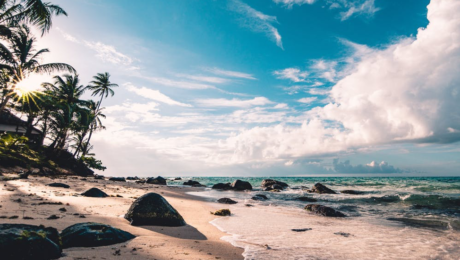 Our boutique airline now offers commuter flights to the Abacos for the first time since Hurricane Dorian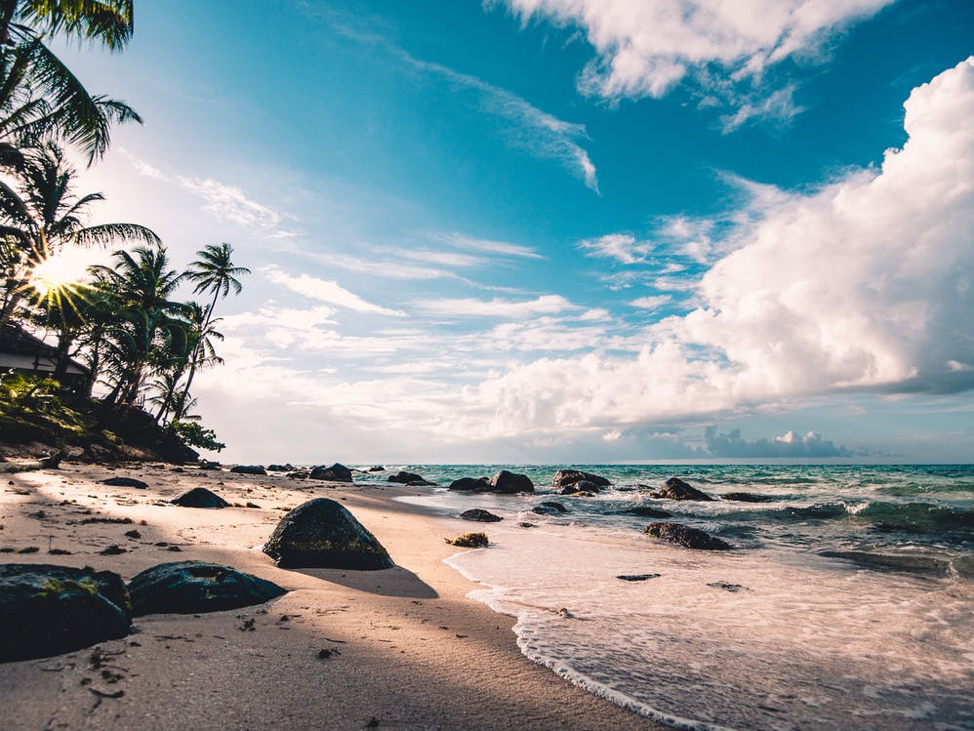 Travelers can now visit the picturesque vacation destinations of Treasure Cay and Marsh Harbour with flights to the Abacos offered by the boutique airline, Air Unlimited. Air Unlimited is relaunching its public flights to two of the main Abaco Island destinations impacted by Hurricane Dorian. Resuming regular service to Treasure Cay and Marsh Harbour will help invigorate the Bahamian tourism industry, as the islands continue their recovery, and will provide guests a unique travel experience to a tropical oasis. The Abaco Islands offer miles of sandy beaches, crystal clear waters and family-friendly excursions for the trip of a lifetime.
"The Abacos was our first travel destination when we started Air Unlimited back in 2013, so these islands hold a very special place in our hearts," said Mark Neubauer, co-founder and pilot at Air Unlimited. "We couldn't be more pleased to offer travelers the opportunity to return to this beautiful destination, as it continues to rebuild and welcome guests from around the world to experience its tropical scenery, rich history and beloved people."
Air Unlimited reacted promptly in support of the Bahamas following the devasting impacts of Hurricane Dorian. Supporting Central Florida's relief efforts for the Abacos, Air Unlimited reserved its fleet exclusively for relief missions aimed at delivering crucial supplies, skilled personnel and affected homeowners in the demolished areas.
Travel restrictions set by the Bahamian government and travel industry have been lifted, and everyday travelers can once again book their next Abacos trip with Air Unlimited for hassle-free, luxurious flight experience. Travelers can choose from destinations in Marsh Harbour, Treasure Cay and North Eleuthera. The Abaco Islands are known for their miles of stunning beaches, including its world-renowned Pink Sand Beach, authentic Bahamian cuisine, and family-friendly experiences, such as swimming with the pigs. This iconic excursion allows visitors to feed and swim with the wild but docile animals in the crystal-clear water.
At Air Unlimited, guests arrive to the airline's private hangar, receive complimentary valet parking, experience a quick check-in and are permitted to bring up to 40 pounds of luggage for free. Flights will soon be available through popular booking sites such as Expedia, Travelocity and Orbitz – thanks to the Air Unlimited's new booking tool, TakeFlite.
For more information about Air Unlimited or to book flights to the Abacos, visit www.flyairunlimited.com.