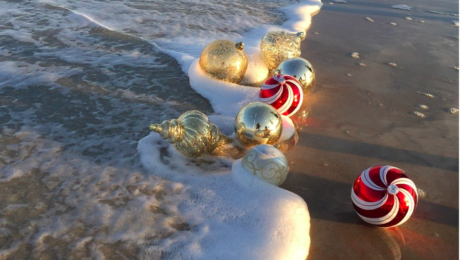 Christmas time or carnival time – it's hard to tell the difference in the Bahamas! December marks the start of the carnival mood amongst the islands with secular colors and tinges. Traditional Christmas trees, gift-giving, and tons of Bahamian food make the holiday month one to celebrate and remember. Whether you're looking for a festive or unforgettable way to celebrate the holiday, Eleuthera is a unique location to wake up in on Christmas morning. Book your holiday flight with Air Unlimited to enjoy the Bahamian Christmas traditions in Eleuthera!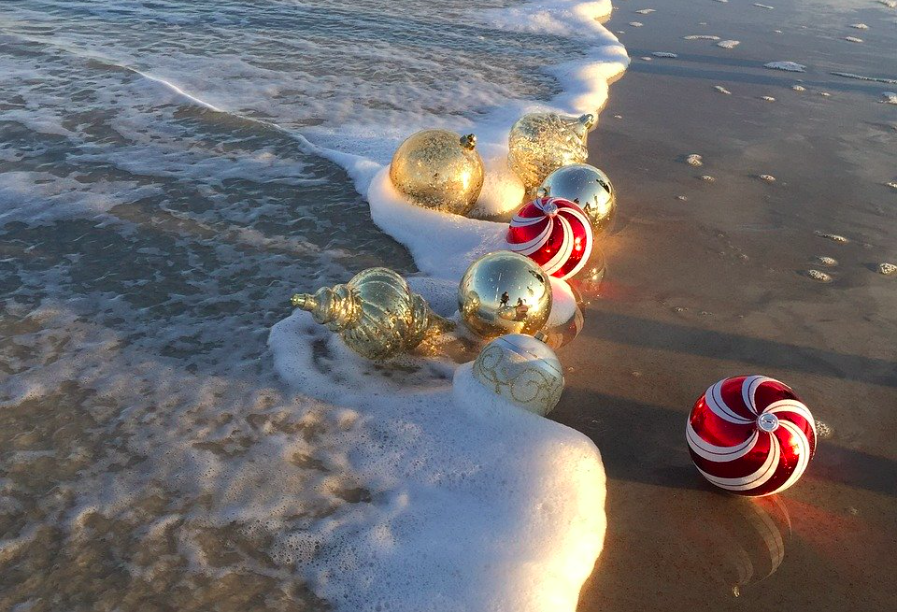 The island of Eleuthera – one of the direct flight locations for Air Unlimited – has the perfect weather during the month of December. The island is filled with cool breezes, covered in soft powder-like pink sands and surrounded by an array of clear blue seas. If you need a holiday vacation to relax and melt your worries away, this island will leave you feeling rejuvenated and de-stressed.
Resorts on the island have certain festivities to keep the holiday's spirit thriving. Participate in family-fun activities during the day and night, such as holiday cookie decorating or a sangria contest at The Cove. Walk around the island during the evening and you can hear local Christmas carolers singing along to "Salute the happy morn" and "Christians awake," as well as many more.
Bahamian food is the center of attention during the holiday season. The traditional Bahamian Christmas delicacies are ginger beer, black cake, imported apples and grapes, garlic pork, pepper pot, and sweet ham. These delicious dishes and drinks are commonly feasted upon during the season with local restaurants taking on their own twists to each dish.
To complete your Christmas stay in Eleuthera, join in on one of the biggest parades that take place all over the islands that make up the Bahamas – the Junkanoo Festival. Witness the festival and colorful participants dance to the rhythmic accompaniment of cowbells, drums, whistles, and songs. Become captivated in this powerful and energetic celebration and dress up in colorful costumes to dance, twirl and stomp the ground with locals. Feel free to sway along and enjoy the parade with hundreds of others who look forward to the parade year-round.
Christmas in Eleuthera has the best of both worlds for anyone looking to take a holiday vacation. From relaxing on the beach to dancing in the street – book your Christmas flight with Air Unlimited today!