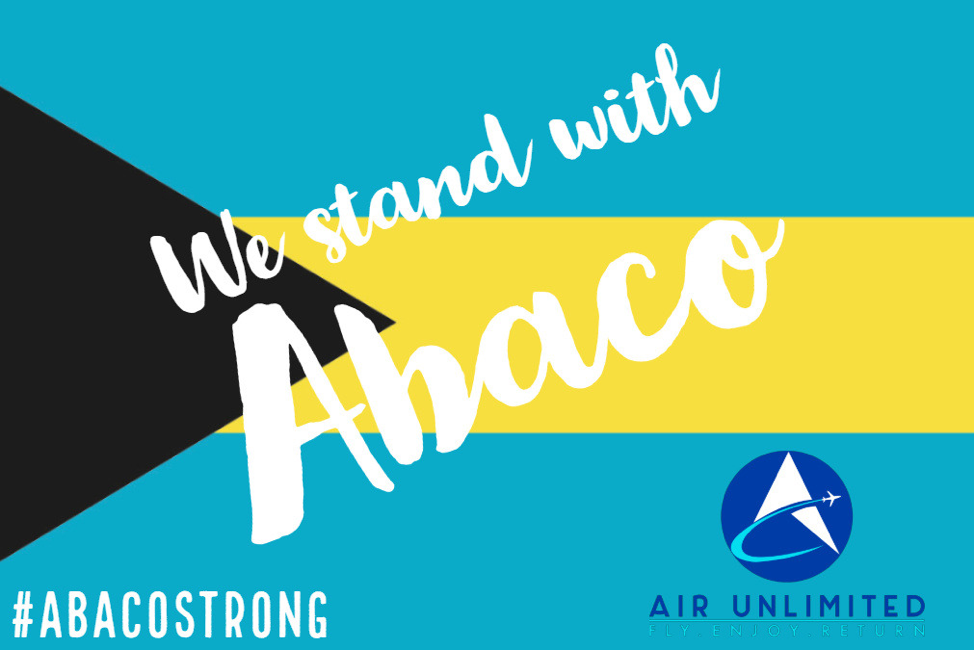 A recent article from the Orlando Sentinel shares the news that Air Unlimited has officially resumed its scheduled island services, as Hurricane Dorian recovery efforts continue. The article highlights that from its inception, Air Unlimited's first travel destination was the Abacos, making this Bahamian destination a place that is extra special to the crew.
Taking a trip to the Bahamas right now is guaranteed to provide memories that will last a lifetime, while also supporting island recovery, regardless of where you visit. By planning a trip to areas in need, travelers can volunteer in between beach time, to make an impact and bring home a sense of philanthropic accomplishment. Visiting areas untouched by the hurricane, travelers can experience the traditional Bahamas vacation, while their tourism dollars will continue to fuel the reconstruction of communities and assist Hurricane Dorian recovery efforts.
With this in mind, there are more reasons to travel to the Bahamas than ever before, and there is something for everyone to enjoy upon arrival.
Mark Neubauer, co-founder of Air Unlimited, recalled a recent trip to the Abacos in his interview with the Orlando Sentinel, describing that he is impressed by how much the island has recovered since the hurricane. Mark saw the islands immediately after the hurricane hit, so he has seen firsthand the progress being made. Mark notes that a semblance of normalcy is returning to the hard-hit areas of the Abacos, as power is being restored and running water is returning. Many fan-favorite island destinations are re-open for business.
According to the Bahamas Ministry of Tourism, 84 percent of the Bahamas' hotels and restaurants are back in operation. Additionally, the Bahamas Ministry of Tourism & Aviation exceeded a record-breaking seven million visitors in 2019.
For the new travel year ahead, Air Unlimited encourages travelers to explore the Abacos and offers recommendations on places to visit, such as:
Everything that makes the Abaco Islands beautiful is still there – the beaches, the sunsets, the weather, and the people. Book a flight with Air Unlimited today and help support the Abacos, as Dorian recovery continues!