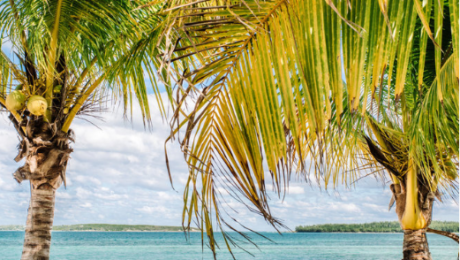 Time slows down when you take your first step on the pristine Pink Sands Beach on the coast of Dunmore Town. A seafront village that began as a summer residence for the first governor of the Bahamas, Dunmore Town provides picturesque views away from the more touristy spots on the island.
It is easy to get lost in the tropical hideaways of Dunmore Town. This secluded village is the perfect destination for a vacation full of relaxation and fine dining. Air Unlimited will fly you right into North Eleuthera and the only thing separating you from this heavenly town is a ten-minute drive to the ferry dock and a scenic ferry ride over to Harbour Island!
Air Unlimited recommends these historic and relaxing resorts to experience the luxury, elegance and charm of this quaint town in Harbour Island. If you're ready to dip your toes in crystal blue waters and lay out on powdery pink sand while your skin warms from the rays of the sun, then these are the resorts for you:
Melt all your worries away on any part of this 20-acre timeless Bahamian jewel that is famously known for leaving a place in your heart – forever. The Pink Sands Resort is historic, classic, elegant and a true beacon of Bahamian luxury. Private, winding and palm-shaded paths meander their way through lush rambling gardens full of flowering hibiscus, frangipani and fruit trees, leading to 29 luxurious cottages, villas and homes. Each cottage was characterized by a British Colonial, old Bahamas aesthetic with a beachy feel, having modern amenities and first-class service.
The staff of The Dunmore invite their cherished guests to the ever-welcoming island retreat. Breezy patios, vintage rattan, pink conch shells and 1960s glamour is what makes up this resort paradise. Built by an award-winning architectural firm and designed by a Nassau-based interior designer to emulate the island's timeless 18th and 19th century style. This 10-acre tropical hideaway is steps from the soft pink sands of Pink Sands Beach. Wake up in one of the prestigious guest cottages and overlook the blue oasis of the ocean while soaking in the warm Bahamian charm.
Intimate and secluded, this charming family-run hotel has an eclectic mix of accommodations. Choose from five tent cottages, three beach shacks and seven rooms to accommodate your vacation wants and needs. The tent cottages are framed by swaying coconut palm trees with a stunning view of the ocean. The Tree Trunk tent cottage has two palm trees that protrude through the roof to give that continuous outside beach setting. The Beach Shacks feature a sun deck and outdoor claw foot tub and king size Bahamian vintage style bed. Wake up and feel as if you're away on your own private island.
No matter where you stay, you will experience the essence of the Bahamian charm in Dunmore Town. Air Unlimited hopes you stay awhile and if there is one piece of advice, it's to extend this vacation. Your tropical paradise awaits, plan ahead and book now!