Wednesday, 30 August 2017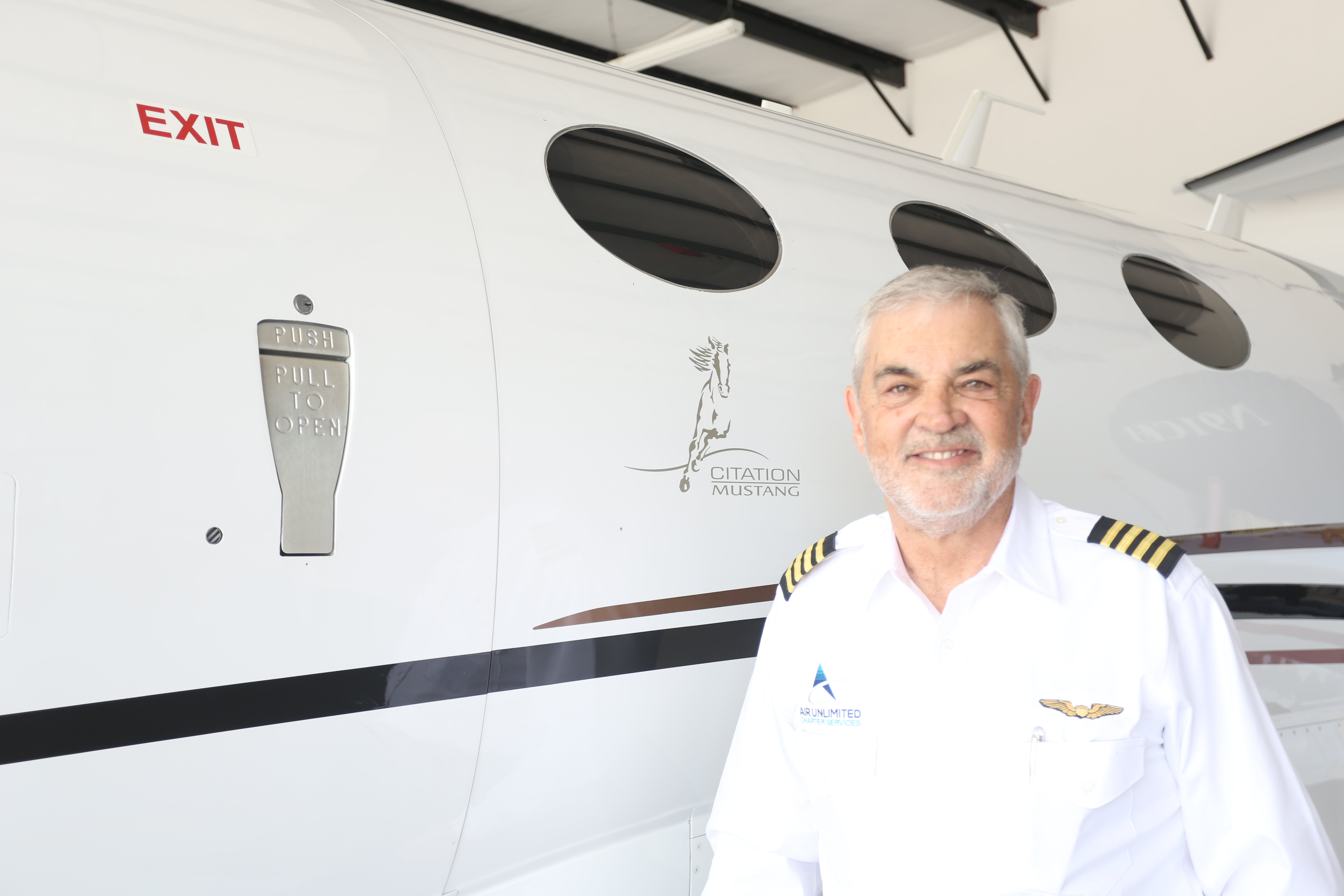 Charles "Chick" Gregg is co-owner and captain at Air Unlimited, and anyone who speaks with him can immediately see that he has a true passion for flying.  A lover of all things plane-related, Chick knew he wanted to be a pilot as a small boy while flying right seat with his father.
After graduating from UF with a degree in civil engineering, Chick began his flying career at 27 years old piloting a Bonanza, visiting job sites across the southeast US. After many years of owning and running successful businesses in construction and homebuilding, while enjoying his love of recreational flying, retirement came early. It was then that his flying passion turned into a new career.
Having traveled to the Bahamas many times over the last 30 years, Chick had a deep connection with the island life, especially the Bahama's best kept secret: The Abaco Islands. Knowing the travel industry lacked reliable transportation directly to and from these scenic islands, Chick joined forces with co-founder, Mark Neubauer, to launch Air Unlimited Charter Services. This airline brand is complete with an aircraft fleet that flies guests from the Orlando Sanford International Airport directly to Marsh Harbour and Treasure Cay in the Abaco Islands in less than 90 minutes without the "big airport" hassle. Aside from the scheduled island service, Air Unlimited is also known for its customizable and dependable charter service, featuring a private jet where you can often find Chick positioned in the left seat as Captain.
Chick has always loved to travel, so being able to pilot his own private jet to Hope Town, or take his family to one of the nearby famous sights in the Abacos, is just another perk of the job.
On any given day, you can find Chick sitting behind the desk at his airport office working the numbers for the business or solving problems, and always wearing many hats. "Our customers are the reason I continue to work hard to improve Air Unlimited's service each day," said Chick. "They often become like family."
Another favorite "job" he routinely performs is quoting and piloting charter and private jet flights.
Chick is committed to growing new services, such as their Organ Transport Medical Flights. "These flights are making a difference in people's lives, which we take very seriously," said Chick. "The responsibility means a lot to our entire team."
When Chick isn't flying, he's usually still thinking about flying – as a true pilot would do. In his spare time, he is building an aircraft with his three sons. Chick is dedicated to his work, but he does know how to relax and often travels to his home in Colorado with his wife, Lisa, and their two yellow labs, who travel in style, thanks to their "pilot dad." While there, he enjoys relaxing, as well as skiing and entertaining friends. He frequently enjoys spending time with his four children and their spouses, four grandchildren and his amazing mother-in-law. Closer to home, Chick's other go-to destination is his farm in Georgia, where he flies routinely with his brother and other good friends to hunt or work the land.
Chick and Lisa enjoy traveling nationally and internationally, often with groups of friends to celebrate important milestones. Chick's list of destinations is quite extensive, but says his favorite trip involves visiting Napa Valley, California.
While Air Unlimited's focus is on flights to the Abacos, Chick's dream destination is to pilot his private jet to Europe with his wife. He has the ambition and the tools so it probably won't be long before it becomes the Gregg's next big adventure!
The Abaco Islands are filled with entertainment and adventure, featuring beachside resorts, five-star restaurants, beach bars, boat rentals and local shops on almost every corner. For those that may be visiting just for the weekend, it's especially important to make the most out of your time. Below are our weekender tips and recommendations to help you plan the perfect trip before boarding your flight to the Abaco Islands.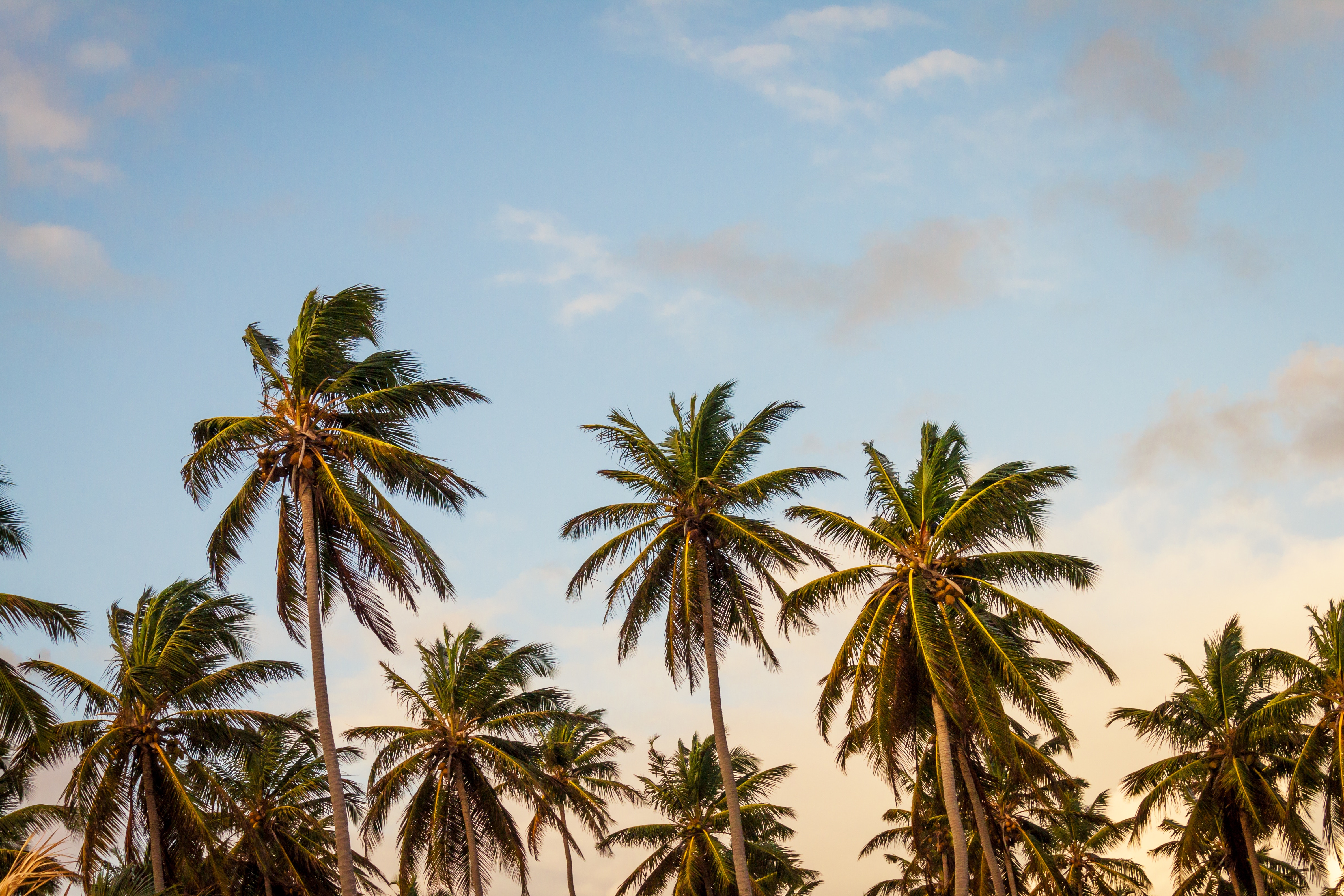 Lodging
If you want to stay in a resort with a restaurant, activities and transportation all available on property, Green Turtle Club Resort & Marina is the place to be. The resort features waterfront rooms with personal decks and docks for private boats, as well as smaller rooms that are perfect for a couple's beach getaway. Green Turtle Club works closely with Brendal's Dive Center and offers discounts for resort guests, as well as scuba certification for all levels. The reefs of Green Turtle Cay are some of the best in the world, so you don't want to miss out on a chance to explore the sea life right outside your bedroom window. Convenience is key at Green Turtle Club, so many activities are available directly through the resort. D&P Cart Rentals is located right on the property, making getting around the island even more accessible for guests. You're definitely in for some fun and pampering while staying here!
If you want a more private experience, we suggest renting a cottage with Oceanfrontier Hideaways. Each loft-style cottage has two bedrooms, a private deck and a kitchen. With only six cottages on the property, you will feel like you're 'living like a local' in these cozy lofts by the sea. However, you're not completely on your own, because Oceanfrontier Hideaways has a working relationship with Dive Guana and Nipper's Beach Bar, where guests can enjoy preferred rates and pool access. Stick around for Nipper's Sunday pig roast and grab a "feared and famous" Nipper Juice, and you'll blend right into the island ambiance.
Sight Seeing
Get a bird's eye view from the top of the Hope Town Lighthouse. After 101 steps to the top, you will get a panoramic view of Hope Town and the surrounding islands, and you'll also have a chance to take a look at the original lens and turning equipment in the lighthouse, made in the early 1900's! The lighthouse was built in 1864, which speaks volumes about the Elbow Reef Lighthouse Society's restoration efforts. How often do you get to visit places built more than a century ago?
Dining
The Treasure Sands Club is not your ordinary upscale restaurant in the Abacos. Located next to Treasure Cay Beach, this restaurant pairs traditional Bahamian food with European influence. Meals are prepared with utmost care, and most of what you eat is grown on their property at the Bahama Woodstar Farm. They believe that humans need to have a deeper connection with their food, and they hope to inspire others to feel the same. In fact, they feel so strongly about this concept that they started the Farm-to-Preschool Community Project by supplying preschoolers from Head Start Academy with nutritious, seasonal and culturally authentic lunches every day. Each meal includes a $1 donation to the program, so you can feel even better about eating exquisite Caribbean Lobster Stew or Mango Curry Shrimp. The Treasure Sands Club also takes pride in their French wine collection and can offer advice for the best wine pairings for each meal.
Beaches
With so many beaches in the Abacos, choosing the perfect one might be a challenge. But wouldn't you want to spend an afternoon on one of the top 10 best beaches of the Caribbean? Treasure Cay Beach actually made the top 10 list from Caribbean Travel & Life, and the three-and-a-half mile powder-white beach lives up to its ranking. The contrast of the turquoise water along the shore line is something you'll have to see to believe. Although this beach is open to the public, you'll feel like you're on your own private oasis as there is plenty of room to spread out and relax. You can take a break from the sun at Coco Beach Bar and Grill just 100 yards from the water and cool off with a frozen Bahamian drink. They also offer lounge chairs, a volleyball court and have a sports cabana to rent kayaks and banana boats.
Getting There
Some of these destinations are a bit spread out across the Abacos, but not to worry, between Albury's Ferry Service and the plethora of golf cart rentals, your perfect weekend is a reservation away. Start your perfect vacation with a scheduled flight to Marsh Harbour or Treasure Cay with Air Unlimited. Book your flight today by heading to our website!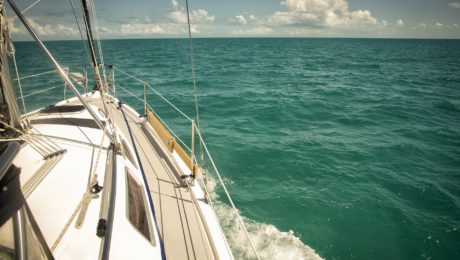 Your vacation is finally here and after a quick and relaxing scheduled flight to the Abacos with Air Unlimited, the last thing you want to do is waste time researching activities and excursions to complete your itinerary. That's why we've highlighted a few of the tried and true tours and activities that will completely immerse you in the exciting atmosphere of the Abacos.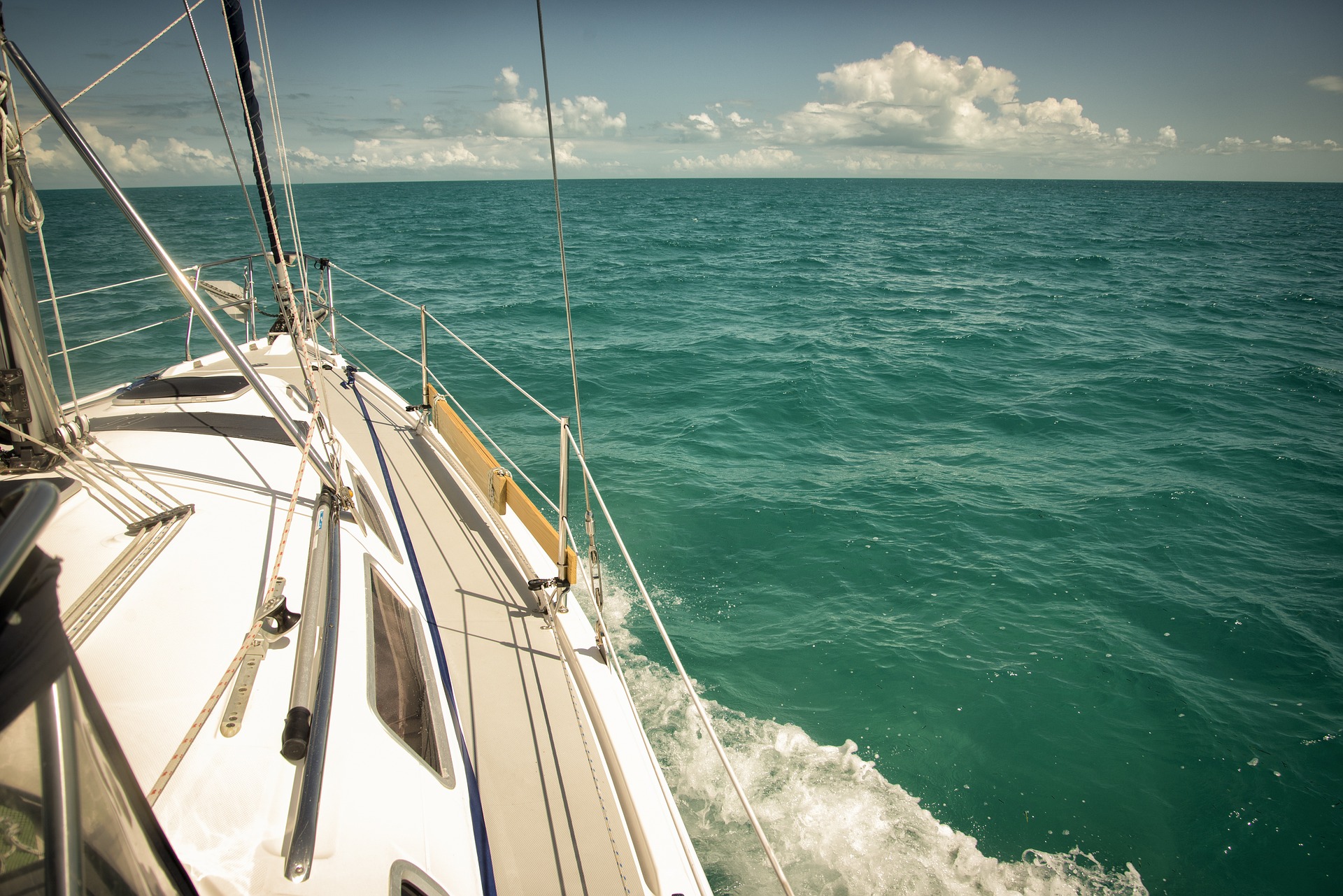 Parrots, pubs, and caves, oh my! The South Abaco Adventure offered through Abaco Tours & Activities will take you on a walking tour to see one of the most colorful Abaco natives, the Bahama parrot. These parrots are the only ground nesting species in the Bahamas, so you'll be happy to have a tour guide there to point out where these birds might be hiding. The next stop will be Little Harbor, where you'll stop at the famous Pete's Pub and Bronze Sculpture Garden. Pete's Pub is your classic island hang out spot, complete with a beach bar, Bahamian seafood and weekly events and specials. Pete's Pub is also home to a bronze foundry that has been up and running for more than three generations. Few places still have a facility like this, but after walking through the bronze garden yourself, you'll see why they've kept it around. After grabbing a quick bite, like the delicious Mango Grilled Grouper, the tour will end at the Abaco Caves. These breathtaking caves are found in discrete pools throughout the island and are easy to miss if you aren't with someone who knows where to find them. Once you're in the water, you can explore from the surface or take a deeper dive, at your own risk. Either way, you'll be ready to cool off in this amazing blue oasis.
At Brendal's Dive Center, you're almost always guaranteed to see dolphins on the Reef Trip and Wild Dolphin Encounter. These are not trained dolphins that you'll be in the water with; the captain will take you to known dolphin-spotting reefs where you can take pictures from the boat or put your mask and flippers on as you slip into the water to see these beauties in their natural habitat. You'll also be treated to lunch on a private beach with your choice of fresh seafood and island drinks.
Another Brendal favorite is the Abaco Swimming Pigs Adventure. You've probably seen someone you know visit the Bahamas and feed a giant swimming pig. Well now it's your turn to get up close and personal with the Abaco's most famous attraction! These friendly pigs are great with visitors of all ages and truly make for a unique island experience.
Get closer to nature on an Abaco Eco Kayak Adventure in Elbow Cay. It's your choice where to start your trip from either Tahiti Beach, White Sound or Hope Town Harbour, but we suggest Tahiti Beach. It's a secluded beach only reachable by foot, bike, or boat so you can enjoy being the king or queen of the beach before setting off on your adventure. This is a self-led tour, but don't worry, Abaco Eco will explain exactly where to go to get the most out of your trip. Along the way, you'll see dense mangrove islands with wading birds hunting in the shallows. Make sure to stop and check out the water underneath, because you might spot a school of fish or even a turtle or nurse shark.
Finally, for those who really want to see it all, you can book a week-long sailing trip with Cruise Abaco or create your own personalized boat trip. We're serious when we say you'll see it all, because the sailing trip begins at the Great Abaco Beach Resort in Marsh Harbour and sails through Guana Cay, Man O War, and Hope Town. You'll have the opportunity to choose which vessel you would like to sail in and consult with your captain on exactly where you want to go. The eight-day sample itinerary includes exploring local shops, museums and landmarks, paddle boarding and snorkeling and of course eating amazing food along the way.
Let the experts guide you through these incredible islands and provide you with memories that will last a lifetime. The team at Air Unlimited is very familiar with the Abacos islands and would love to offer tips and recommendations on some of their personal favorite must-sees. Start your adventure with us by calling 407-585-4300 or visiting www.FlyAirUnlimited.com to book a flight to paradise.