Thursday, 17 January 2019
It sounds like a dream: whisking your loved one away on a luxury plane to a tropical island and spending Valentine's Day with your feet in the sand. This dream can become a reality, thanks to our boutique airline, which offers daily flights to the Abacos at affordable prices.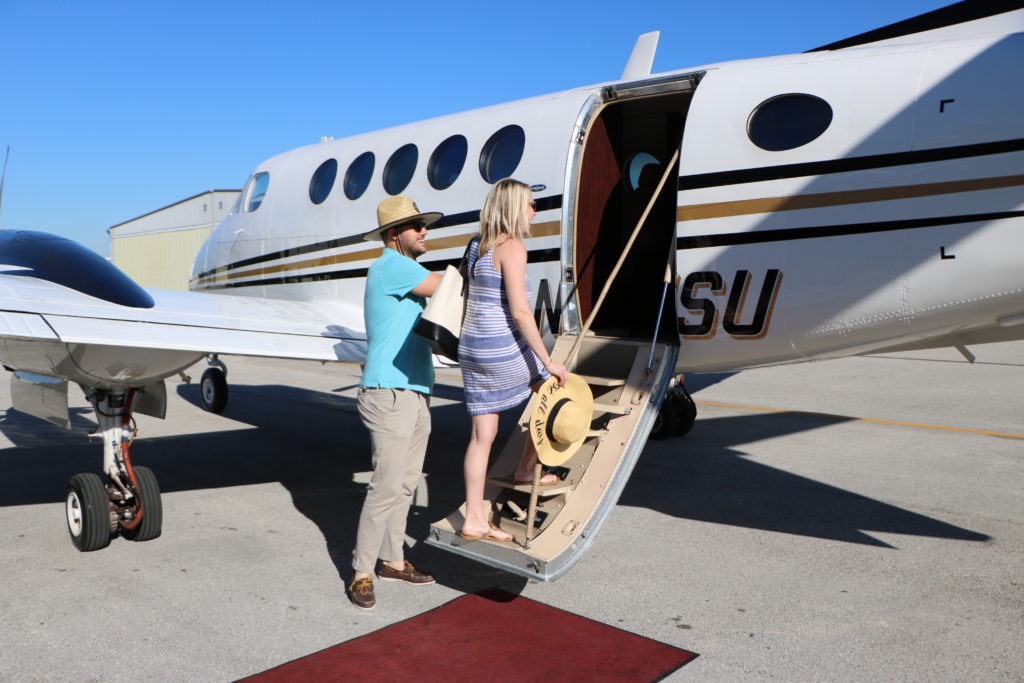 No one wants to be fighting for a beach chair on what is supposed to be a relaxing and romantic vacation, which is why the Abaco Islands are the perfect destination for any couple looking to get away this Valentine's Day. It's warm and tropical, without the crowds you'd expect in the Bahamas, so you and your loved one can enjoy a relaxing and peaceful weekend together.
The Abaco Islands are known for having dozens of breathtaking destinations, which are easily accessible by boat or ferry. A couple of the most popular destinations include Marsh Harbour, Treasure Cay, and Hope Town. Marsh Harbour is the perfect place for anyone looking for city-like amenities in a small town. Treasure Cay is known for its powdery, white sand beaches and turquoise waters, while Hope Town boasts quaint and historic cottages, winding village paths, and plenty of tropical greenery.
Adventurous couples can book exciting island excursions, such as boating, fishing, snorkeling, and scuba diving. On the other hand, couples looking for a more relaxed getaway can spend the day soaking up the sun on the white sandy beaches with a mimosa in hand. As the sun goes down, couples can spend romantic evenings watching the sunset and dining at their resort with champagne and chocolates.
Remember that luxury plane we mentioned? By flying Air Unlimited, couples can have an intimate, one-hour flight to the Abacos on one of our luxury, commuter planes that comfortably seat up to nine passengers. Couples will have a top-notch, romantic experience from the moment they arrive at our private hangar, greeted with free valet parking and by-passed security lines. We'll have you boarding the plane within minutes of arrival. The best part: this private and luxurious experience costs about the same as flying commercial first class!
Air Unlimited's boutique airline is ready to help create an unforgettable Valentine's Day for you and your partner. Ready to score major brownie points? Book your getaway now at www.flyairunlimited.com. Your partner is sure to feel special with a memorable gift like a trip to the Abacos!
Tuesday, 06 November 2018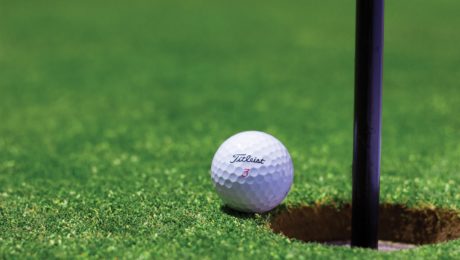 With daily flights to the Abacos, Air Unlimited offers golf enthusiasts the chance to experience some of the most beautiful golfing destinations, including courses situated on the quaint islands of Marsh Harbour and Treasure Cay. Each course is a golfer's paradise, featuring spectacular oceanfront landscapes that attract players from around the world.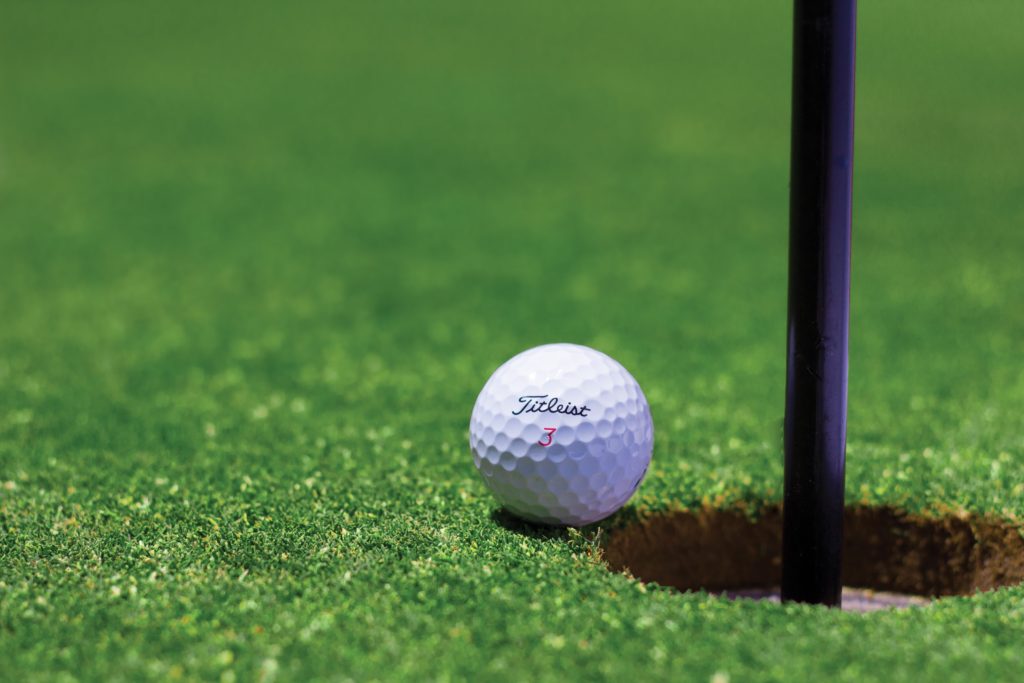 In Marsh Harbour, golfers will delight in the voted #1 golf course in The Bahamas. The Abaco Club on Winding Bay's direct views of the sea and ideal climate for enjoying the outdoors is a highly sought-after course. In addition to its 18-hole championship golf course, the club features a world-class practice facility, which allows guests to work on their perfect shot and offers instructional programs and private lessons that are led by PGA professional staff. Outside of these golfing venues, the club has created a community fit for the entire family. Locals and guests alike can enjoy luxury spa treatments, fine dining, tennis courts, water sports, travel excursions and long walks on the beach.  
At the heart of Treasure Cay, the Treasure Cay Beach, Marina & Golf Resort is conveniently situated around local shops, restaurants, and bars for a fun day of golfing and relaxation. Golfing alongside the coastline offers a gorgeous backdrop of tropical trees, a refreshing beach breeze and the scent of salty sea air. Golf carts are available and the course is generally uncrowded, so no tee times are necessary. Stretching nearly 7,000 yards, this golf course invites guests to experience a day of golf unlike any other. 
The incoming coastal winds at both of these renown golf resorts present a unique challenge for golfers trying to hit a straight shot, making it a fun test of strategy and precision. Tournaments are periodically held on each island throughout the year for players of all levels.  
For golfers looking to book a trip to the Abacos, Air Unlimited can fly you there in style. Our private flights will whisk you away to a golfer's paradise in just over an hour. You will experience the perks of flying private – including free luggage (up to 40 lbs.), free valet parking and quick check-in – at commercial prices. You can reserve a ticket online today!  
Wednesday, 22 August 2018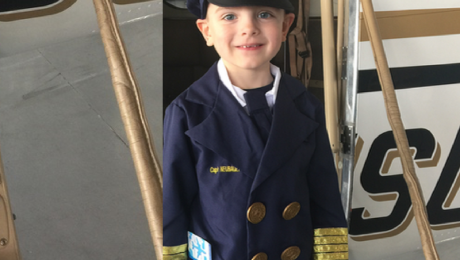 Whether it's piloting a short flight to the Abacos or leading an aircrew on a long-distance journey, all pilots have had to earn their 'wings.' Wings are a recognized badge in the aviation industry that pilots proudly wear on their uniforms. This emblem has an interesting history and is designed for everything from representing a pilot's license to serving as a charming memento!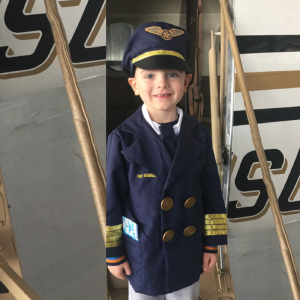 The crew at Air Unlimited knows how special it feels to earn a pair of pilot wings, as many of our team members started their fascination for aviation as a child, dreaming of the day they'd earn their own badge. Now, this day can come sooner for youth that feels passionate about flying, thanks to our Junior Pilot Program. Through this program, families can register their kids to have the rare chance to sit in the cockpit with the pilot during their flight to the Abaco Islands and experience spectacular views from the front of the plane, all while learning about the wonders of air travel. Afterward, children co-pilots receive a certificate with a commemorative photo, a souvenir, and their very own pilot wings.
The meaning of pilot wings goes back to the early 1900s when one of the first commercial airlines started scheduling passenger services, making crew uniforms come into fashion. As part of their uniform, pilots started wearing shiny, specialty wings to showcase their qualifications. Around the same time, military aviation became prominent during World War I, and soldiers started earning their wings based on their flight experience, rank, and accomplishments. In both commercial and military aviation, the design of a pilot's wings distinguished their seniority or merit, thus changing in color, material, embellishments, and patterns based on its intended purpose. To this day, earning wings is a significant and exciting moment for any pilot, considering the hours of hard work, schooling, in-flight training and experience required to receive this token of achievement.
Knowing the valued history and meaning behind pilot wings, we want to share this special keepsake with young passengers and inspire their love for aviation through the Junior Pilot Program. Register children for this unique experience for just $50, and you can enjoy an unforgettable flight to the Abaco Islands. Interested parties should call our team directly at (407) 585-4300.