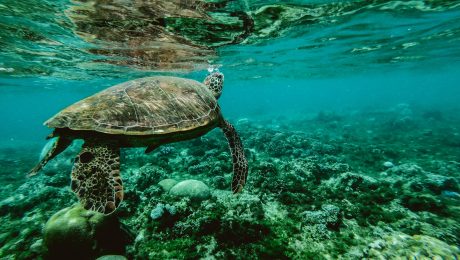 Sea turtle nesting season goes through the end of October, so travelers booking an upcoming flight to the Abaco Islands should know what to do if they encounter a nest during their trip. With sea turtles officially listed as an endangered species, it's critical that they are treated with caution by locals and tourists alike. Air Unlimited can share with you what you need to know about these spectacular creatures and how you can help protect them, not only during nesting season but year-round.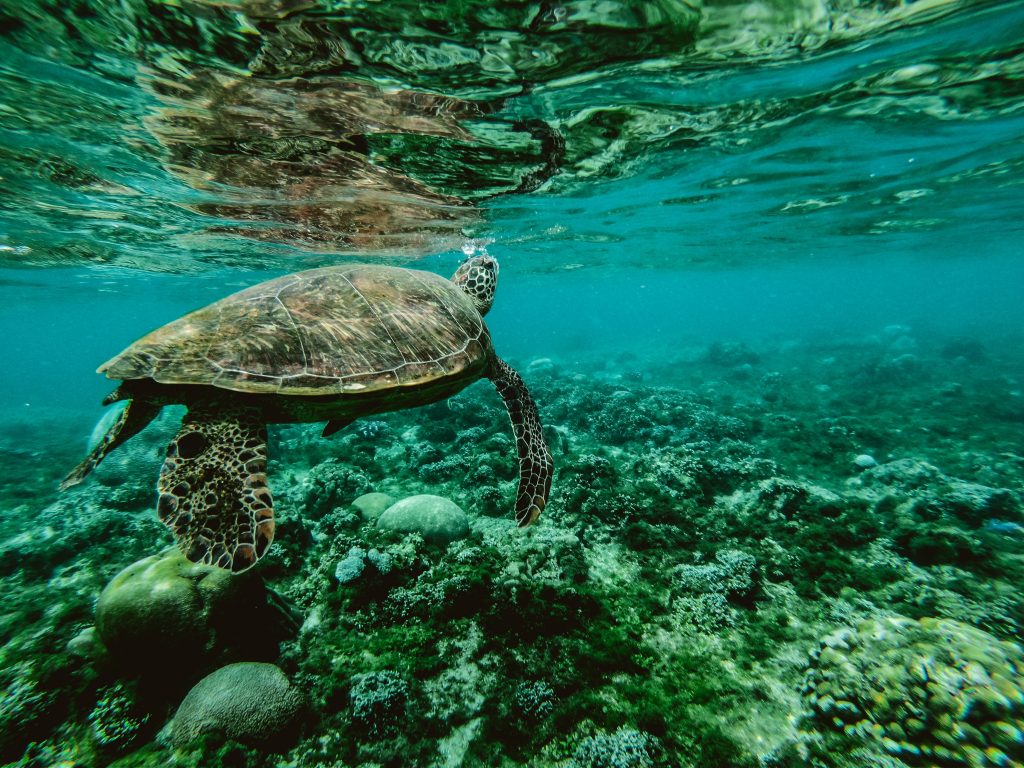 While visiting the Abaco Islands, you may choose to go snorkeling in the tropical reefs, where you may spot a sea turtle enjoying the clear waters of the Bahamas. As exciting as it is to swim alongside a sea turtle, refrain from touching them or interfering with their habitat. Instead, take in this amazing experience from a distance and keep an eye out for their paddle-shaped flippers, large shells and marked colorings, which are unique to each sea turtle species.
When strolling along the sandy beaches during nesting season, there is the chance of coming across sea turtle eggs. Touching the eggs could be harmful to the turtles, so stay back from the nest to avoid accidentally disrupting it. If you see the mother nearby, stand still and allow her to travel easily around her nest. At nighttime, any artificial light, such as a phone, camera or flashlight could confuse the turtles from following the natural moonlighting, so be prepared to embrace the dark around a nesting space. If you have the once-in-a-lifetime experience to encounter the eggs while they are hatching, walk carefully in the sand to avoid stepping on the baby turtles, as they journey toward the sea. These tiny turtles will be working their way to the waves, where they can take their very first swim.
We hope you have the opportunity to see these beautiful creatures during your next trip to the islands. Not only are they majestic, but they are also vital to the health of the oceans. Sea turtles graze on seagrass and jellyfish populations, control sponge distribution and transport nutrients across the water.
Whether its nesting season or not, taking a flight to the Abaco Islands is the first step toward your chance of enjoying these wild animals, and Air Unlimited is here to get you there! Book your flight today either online or by calling us at (407) 585-4300.
Wednesday, 22 August 2018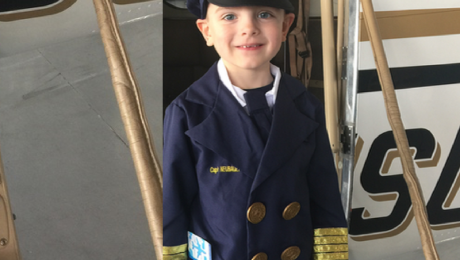 Whether it's piloting a short flight to the Abacos or leading an aircrew on a long-distance journey, all pilots have had to earn their 'wings.' Wings are a recognized badge in the aviation industry that pilots proudly wear on their uniforms. This emblem has an interesting history and is designed for everything from representing a pilot's license to serving as a charming memento!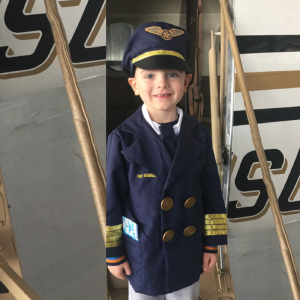 The crew at Air Unlimited knows how special it feels to earn a pair of pilot wings, as many of our team members started their fascination for aviation as a child, dreaming of the day they'd earn their own badge. Now, this day can come sooner for youth that feels passionate about flying, thanks to our Junior Pilot Program. Through this program, families can register their kids to have the rare chance to sit in the cockpit with the pilot during their flight to the Abaco Islands and experience spectacular views from the front of the plane, all while learning about the wonders of air travel. Afterward, children co-pilots receive a certificate with a commemorative photo, a souvenir, and their very own pilot wings.
The meaning of pilot wings goes back to the early 1900s when one of the first commercial airlines started scheduling passenger services, making crew uniforms come into fashion. As part of their uniform, pilots started wearing shiny, specialty wings to showcase their qualifications. Around the same time, military aviation became prominent during World War I, and soldiers started earning their wings based on their flight experience, rank, and accomplishments. In both commercial and military aviation, the design of a pilot's wings distinguished their seniority or merit, thus changing in color, material, embellishments, and patterns based on its intended purpose. To this day, earning wings is a significant and exciting moment for any pilot, considering the hours of hard work, schooling, in-flight training and experience required to receive this token of achievement.
Knowing the valued history and meaning behind pilot wings, we want to share this special keepsake with young passengers and inspire their love for aviation through the Junior Pilot Program. Register children for this unique experience for just $50, and you can enjoy an unforgettable flight to the Abaco Islands. Interested parties should call our team directly at (407) 585-4300.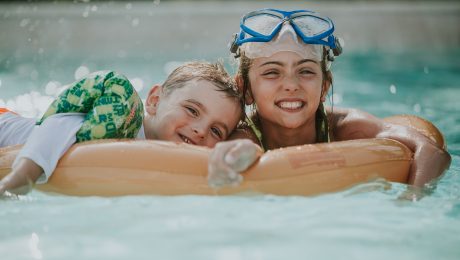 Catching a flight to the Abaco Islands is easier than ever with Air Unlimited. We strive to make everything easy and convenient with quick reservations, free valet parking, a simple and fast check-in process, and pet-friendly travel. We are committed to making travel a breeze for families with children and even offer a Junior Pilot Program for the little ones.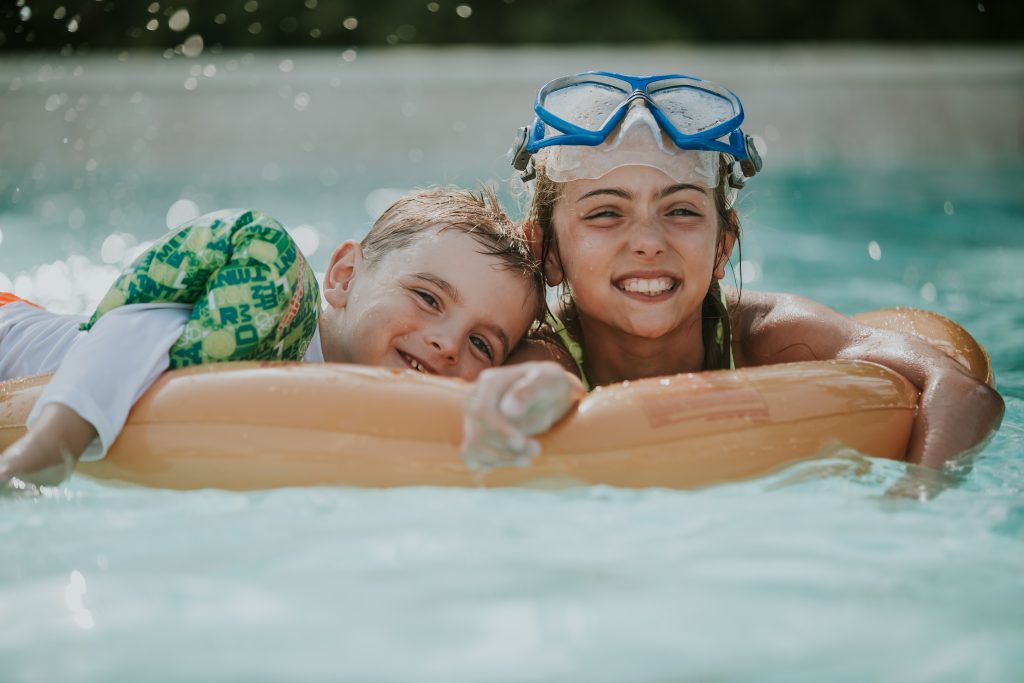 "We're a family company, and we treat everyone like family at Air Unlimited," said Mark Neubauer, co-founder and pilot at Air Unlimited. "Families feel more comfortable waiting in our lounge before the flight, as opposed to waiting in a busy airport. With our service, there's no need to worry about kids getting lost or overwhelmed in a crowded airport."
Air Unlimited flights are cost-efficient and transport guests to the tropical islands on planes that allow families to sit together in an intimate, yet spacious atmosphere while enjoying an outstanding window-view from every seat. Accommodating up to nine people on each flight, this high-quality flight service keeps families close, waiting lines short and the boarding process quick and easy. Air Unlimited also permits pets to sit with guests in the cabin, so that four-legged family members don't get left behind.
Traveling with kids can be tough. The waiting and crowds are enough to upset parents and children alike. Flying with Air Unlimited takes the stress out of traveling. Guests will receive free valet parking where their car will be parked in Air Unlimited's secure parking lot and will be waiting for them at the hangar when they return. Guests pass the time in a lounge-like waiting area with plenty of space for parents and kids to relax before the flight. After boarding the plane, families will enjoy a fast and comfortable ride to the Abacos, arriving in just over an hour with no layovers.
In addition to these top-notch services, Air Unlimited offers a unique experience for children with its Junior Pilot Program. Signing up for this special service allows children to sit in the cockpit with the pilot, an experience not many kids can say they've had! Youth will enjoy the awe and excitement of having the best view on the plane and get to learn about the wonders of air travel from an experienced pilot. Many pilots at Air Unlimited began their fascination with aviation at a young age, and through this program, the company hopes to give children a flight experience that may spark their own curiosity for the field.
If you're ready for the family vacation of a lifetime call to book a flight to the Abaco Islands with Air Unlimited: (407) 585-4300.