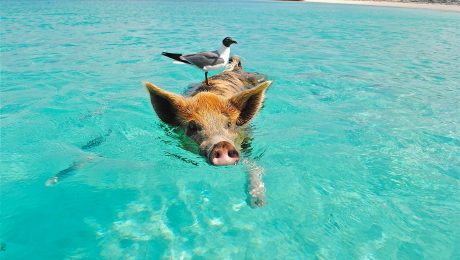 The Abaco Islands are made up of one main island and a string of smaller islands surrounding it, which together cover more than 650 square miles. For those looking to get the most out of their trip, this guide provides tips and tricks for traveling on land and over water, allowing you to bask in the beauty of the Abaco Islands in every way possible. One of the quickest and most convenient ways to begin your journey is with a scheduled island flight via Air Unlimited from Sanford, Florida to either Marsh Harbour or Treasure Cay, Bahamas. These private flights fit up to nine passengers, eliminate the hassle of traditional airport lines and security revisions and make sure you get to the islands faster than most commercial airlines.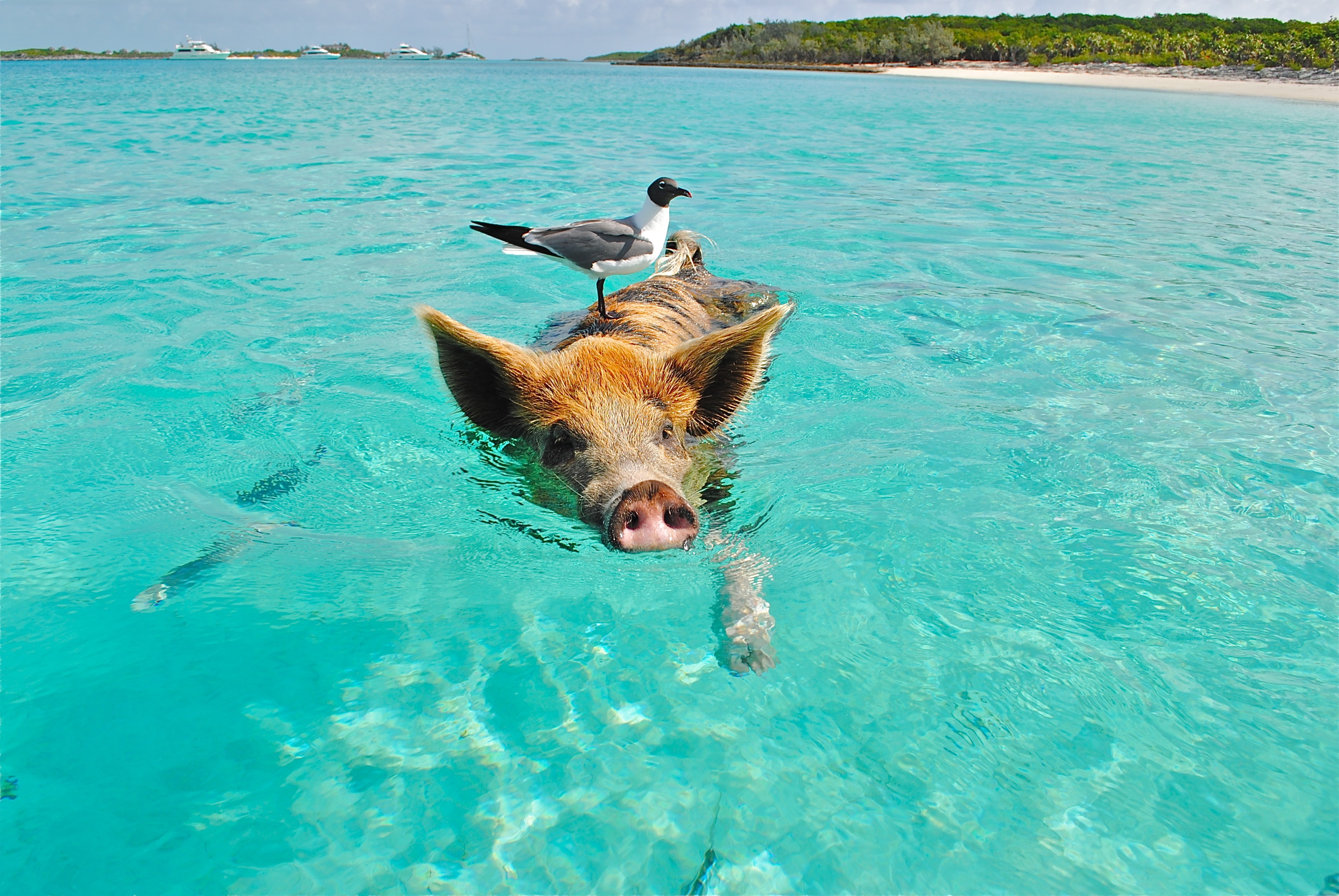 After flying for less than 90 minutes, you will arrive at either the Marsh Harbour or Treasure Cay Airport, depending on which you've specified beforehand. Once you decide where you want to go, it's totally up to you how you would like to get there. Both Marsh Harbour and Treasure Cay have rental cars, taxis, buses and ferries available, as well as bikes, mopeds and golf carts for easy island travel. Taxis are one of the most common methods for getting from one place to the next, or car rentals allow you to explore additional parts of the island on your own time. You may also want to check with your hotel ahead of time, as many of them offer transportation from the airport, depending on where you're headed.
Once you arrive in Treasure Cay, you can easily jump on a ferry and head to Green Turtle Cay. This is the easiest route to Green Turtle Cay and you will have plenty of time to explore Treasure Cay once you return. While visiting Green Turtle Cay, you can travel by foot (the island is just three miles long!) or rent a golf cart, if traveling with wheels is more your style. Golf carts are the locals' transportation of choice, and there are plenty of rental facilities available for visitors to choose from.
For those that are more marine savvy, you can check out the fleet at Sunset Marine & Boat Rentals in Turtle Cay, and tool around the island or schedule a designated island hopping tour. Sunset Marine & Boat Rentals offers ten different kinds of boats, ranging from a versatile 17-foot Aquasport to a luxurious 26-foot Scorpion. On an island hopping tour you'll have the chance to be guided to the surrounding islands that you may have previously missed, and if you choose to create your own itinerary, make sure to stop at a little island called No Name Cay, and feed the pigs in Piggyville. Yes, Piggyville is a real place with plenty of friendly, free-roaming pigs and piglets! Once you're back in either Marsh Harbour or Treasure Cay, and ready to relax on the beach or indulge in some authentic Bahamian food, you'll definitely want to rent a golf cart – just remember that Bahamians drive on the left side of the road!
Knowing exactly how to get around in a foreign place can bring you so much peace of mind. Let Air Unlimited be your first choice for round trip scheduled island flights to the Abacos, and we'd be happy to offer further transportation and sightseeing suggestions along the way.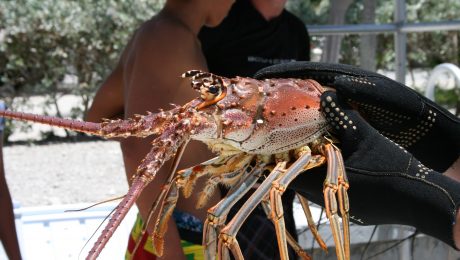 Lobster season kicks off on August 1st, which means it's time to pack up the gear and head to the Abacos with your fishing buddies. Since you'll be on a boat from dawn till dusk loading up on the legal limit, we suggest taking Air Unlimited's private jet to the islands to get you on the water as soon as possible. The Citation Mustang seats five, with more than enough room for all of your baggage and gear. If you're traveling with more than four people, the King Air 200 is a better option. This aircraft seats nine comfortably with more head and shoulder space than most small aircrafts.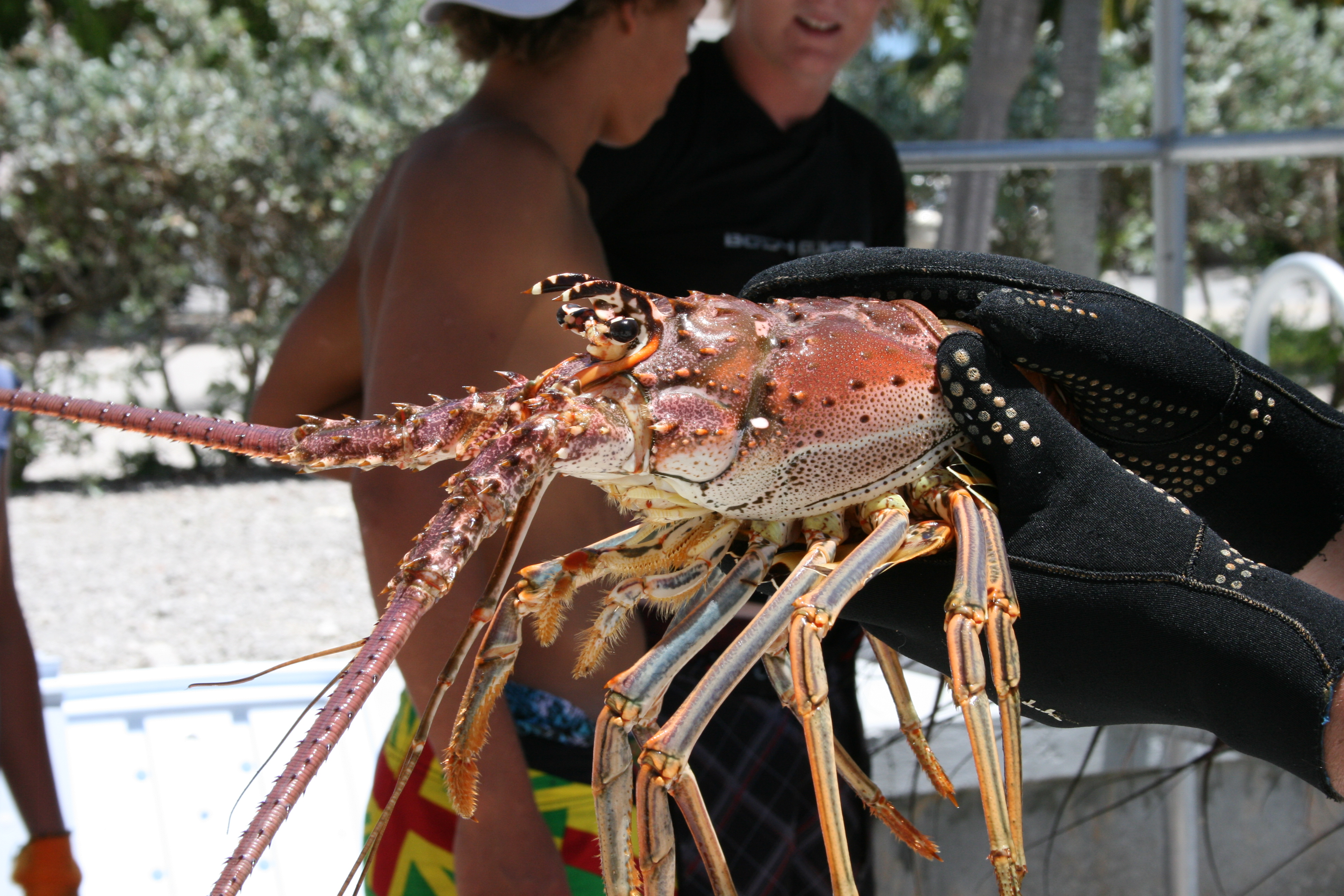 Unless you have your own boat in the Abacos, you will need to find a charter service to take you lobstering and typically, the charter boat captains will know all the best spots for taking full advantage of lobster season. If you are fishing off of a noncommercial boat, you will need to get a  fishing permit from the Bahamian Customs Office. All Bahamian owned charter boats will already have fishing licenses but it's always best to ask and make sure that everyone is covered.
Since it is illegal to dive for lobsters wearing scuba gear or any kind of air regulator, you will need to find shallow water to free dive in. The suggested depth is a spot where it only takes 30 seconds to get from the ocean floor to the surface. Spear guns are also illegal to use in the Bahamas, so keep your gear simple. All you will need is a mask or goggles, snorkel if desired, fins, a net and a tickle stick.
The last thing you want to do is get yourself and the entire boat in legal trouble from violating the Bahamian fishing guides, so be aware of the lobster regulations ahead of time. You are allowed six lobsters per person who is fishing (the captain doesn't count). And you will need to make sure the lobster you are catching is not a female carrying eggs or a lobster too small for catching. This can be a bit tricky when you're underwater and trying to gauge the size of the lobster or look under its tail for eggs while chasing it into your net. A lobster gauge is very useful in this situation. It is basically a small ruler made of aluminum, with indentations where you will need to place the gauge in between the lobster's eyeballs and extend it to the end of its carapace. The measurement from the eyeballs to the carapace should be no smaller than 3 3/8 inches in length, or its tail should be at least six inches long. If your lobster reaches either of those measurements, it's a keeper! If you catch a lobster that is under size or carrying eggs, just release it and move on.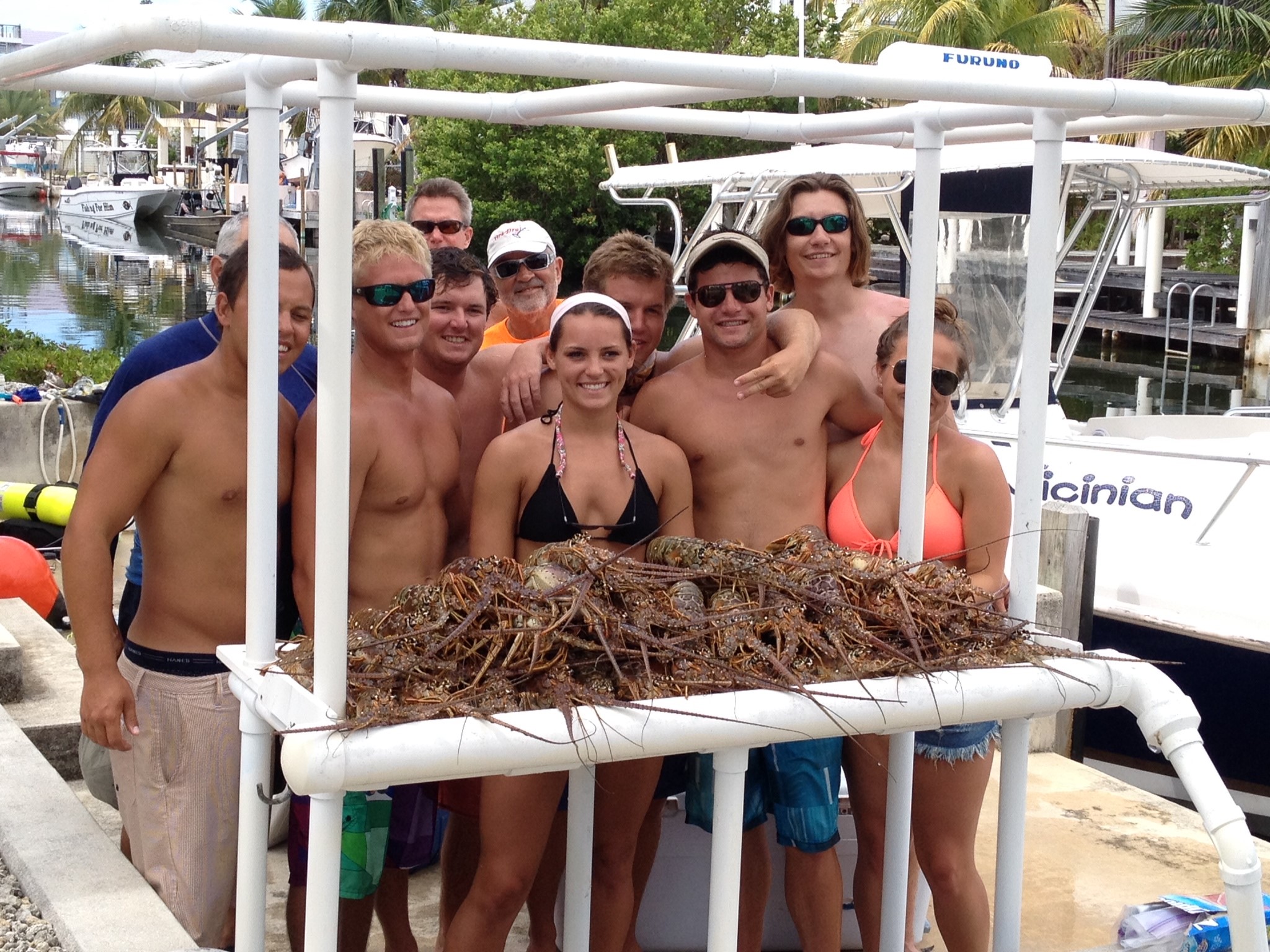 To catch a lobster, you will need to find an area suitable for lobsters to live. This includes caves or artificial reefs where lobsters can hide. You will coax the lobster out of its cave by moving your tickle stick to the back of the cave and pulling it towards the front while hopefully running into a lobster. Once the lobster feels the tickle stick, it will shoot out of the cave so keep your net ready! After you catch one, make sure to measure it and twist your net to not let your catch free.
If you're catching lobsters, hopefully you have a place to cook them. But if not, ask your charter captain for the best local restaurants that will cook your catch for you, and enjoy!
The Air Unlimited team is always ready to offer advice or recommendations for your lobster season adventure. Conveniently book your flight by giving us a call at 407-585-4300.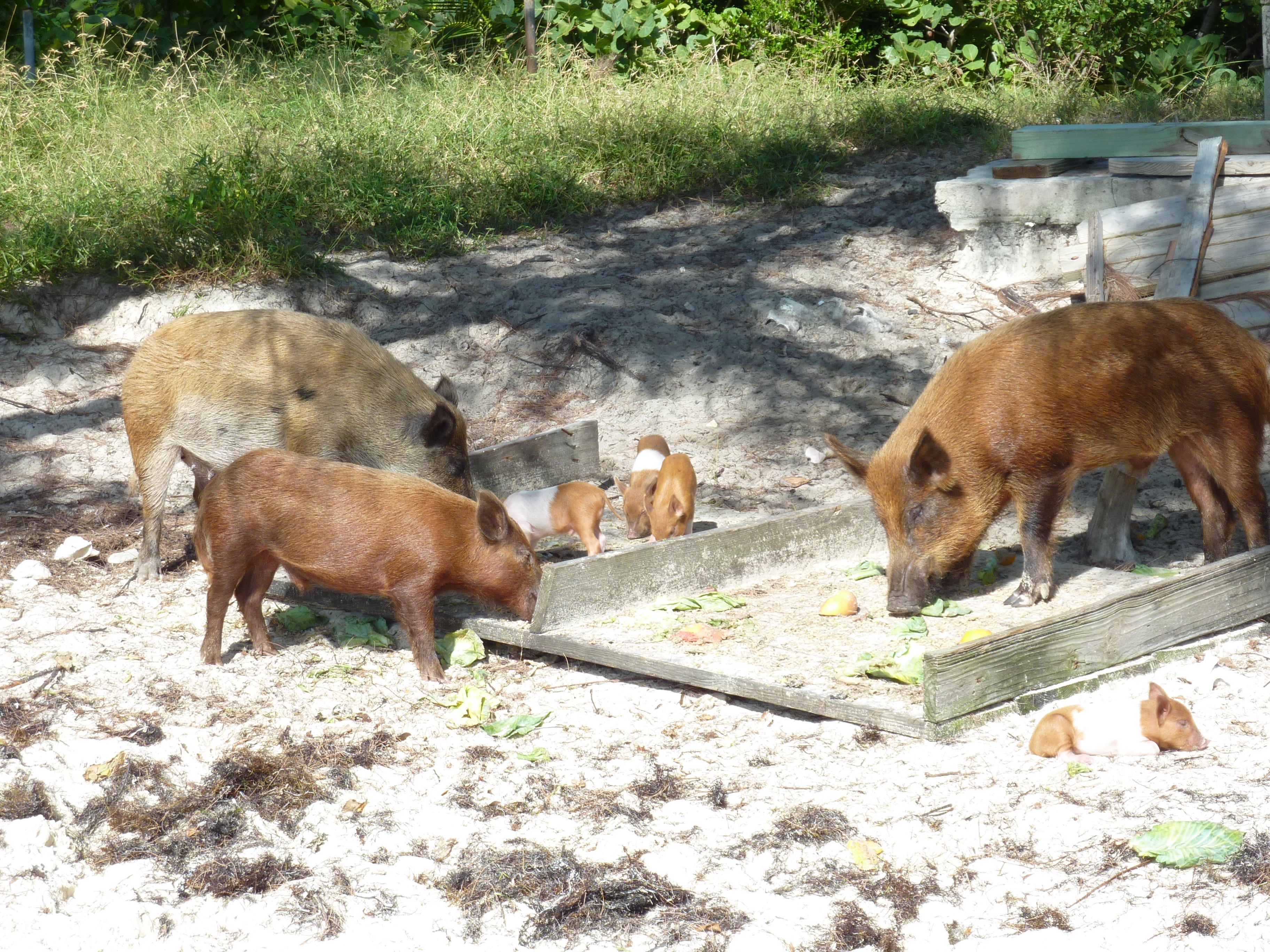 With its calm waters, warm breezes and stunning panoramic views, the Abacos are an ideal location for the perfect family vacation.  Whether you are craving cowabunga-style water sports or have your sights set on a uniquely serene experience with your loved ones, the Abaco Islands offer activities that quench the thirst of each and every guest.
If you're taking one of Air Unlimited's daily private flights to Marsh Harbor or Treasure Cay, you'll be elated with the wide range of family-friendly activities that are available. Here are a few of our favorites:
Rent a Boat and Enjoy Some Island Hopping
A unique group of islands and cays that forms a 120-mile-long chain, the Abacos stretch over 650 square miles. With bay-scalloped coastlines, dream-worthy coves and picture perfect harbors, it's no surprise that island hopping by boat is one of our favorite family activities in the area. If you've already enjoyed a private flight to the location, we suggest continuing the private vacation by renting a boat that will broaden your Abacos horizons.
Each island and cay has something different to offer, and traveling by boat is the best way to explore nature with your family in an exciting way. This fun mode of transportation allows you to discover new locations like Tahiti Beach on Elbow Cay, which is known to be one of the most beautiful beaches in the world. Many boaters anchor for the day around the shallow waters and sand bars near Tahiti Beach while enjoying snorkeling in the calm waters.
There are a number of gorgeous beaches and sand bars to dock your rented boat at for the day, or you can enjoy the wind in your hair just riding around the islands if that's more your style. Renting a boat gives you and your family the freedom to explore the area on your own schedule.
Pigs, Rays and Sharks OH MY!  
Private flights to the Abacos are always met with incredibly unique experiences that families rarely have the chance to experience elsewhere. There are very few tropical locations throughout the world that offer the opportunity to swim with friendly pigs on an otherwise uninhabited island. That is exactly the experience you will find while visiting No Name Cay, just south of Green Turtle Cay in the Abacos. You'll find a friendly group of pigs that just want a little bit of love and affection – perfect for the kids! No Name Cay is a favorite spot for picnicking and adventuring with your new found piglet pals.
A short ride from Green Turtle Cay brings you to the gorgeous Manjack Cay, a completely unspoiled beach that is a stellar location for swimming and shelling with the kids. Additionally, there is a small cove right off the cay that is home to a group of extremely friendly stingrays and harmless sharks. Give the family the opportunity to explore nature right in its natural habitat, as you enjoy a rare experience with these majestic ocean creatures.
Nature Tours
The beauty and intrigue of the Abaco's natural surroundings stretches well beyond the beach. While there are a number of private areas inhabited by private residents across the island chain, visitors will still find a plethora of gorgeous nature trails, mysterious blue holes and a wide range of plant and bird species ready to be explored around the coast and the inland areas.
Whether you chose to travel by golf cart, bicycle or on foot, the whole family will enjoy discovering secret trails and blue holes, which are water-filled caves and cavities filled with fascinating fish and curious creatures. Families are welcome to explore these areas even further by kayak or canoe.
Pack a picnic basket, grab your loved ones and enjoy some family time in paradise!
Air Unlimited offers daily, affordable scheduled service flights to the Abaco Islands in the Bahamas. If you're looking for additional recommendations on local restaurants to try, our team would be more than glad to help you put your itinerary together. Give us a call at (407) 585-4300.