Wednesday, 19 December 2018
Let's face it, flying during the holidays can be extremely stressful. The hassles of parking, long lines, and busy terminals are enough to make you dread your upcoming holiday vacation. We're here to tell you that a private flight is the best option to avoid all those stressors. We encourage you and your family to experience the Air Unlimited way. Free valet parking, fast check-in, and free luggage up to 40 pounds are just a few of the perks of flying with us! We believe the start of any vacation should begin with the ease and comfort of getting there.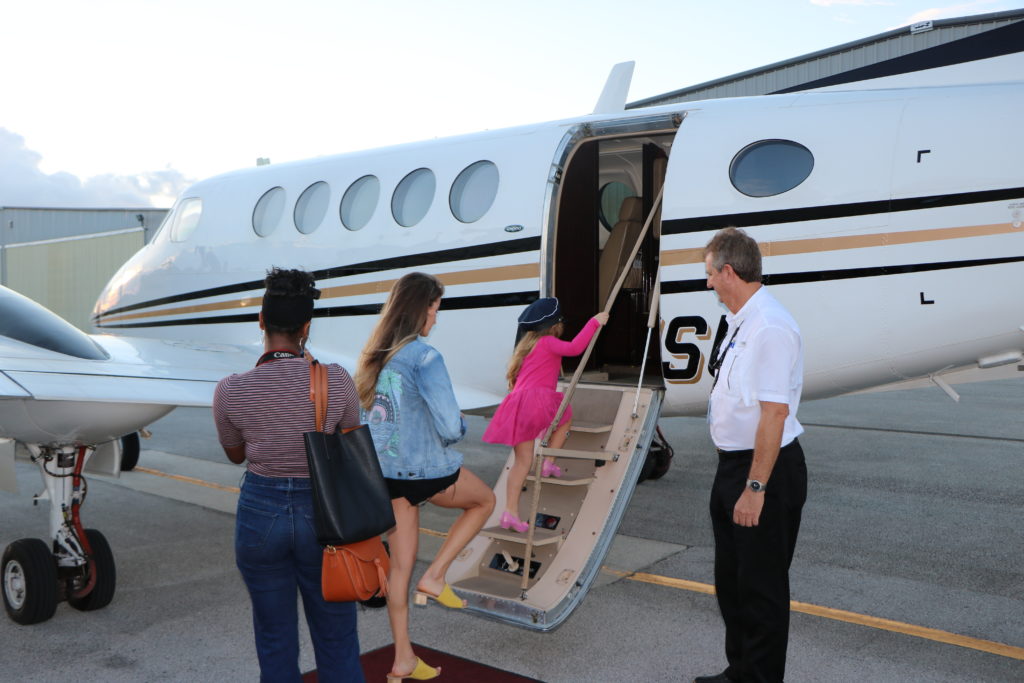 Don't just take it from us – These family bloggers are excited about the perks of flying private too:
The Suburban Mom lives in Central Florida and recently shared her awesome experience with Air Unlimited with all of her blog followers. She said, "(Flying Air Unlimited) is easier and less expensive than you imagine, but it is just as glamorous and as exciting as it sounds." This mother-of-three breaks down the advantages of flying private with a family, including easy parking, friendly staff, and quick boarding. Read about these perks and more in her full review, available here.
About a Mom is another family blogger that wrote about her firsthand experience with Air Unlimited. In her review, she shares the story of her daughter trying out our new Junior Pilot Program, which gives youth the chance to fly in the cockpit and earn their own pilot wings. Read all about it here, and consider signing up your child for this u program before your next flight!
Sonni Abatta loves producing videos around Florida and recently shared a behind-the-scenes look at Air Unlimited's family-friendly airline. Watching her video, you'll hear from our very own Chief Pilot, Josh Stover, in an interview around our King Air 200 aircraft and exciting private flight experiences. You can view it here.
We're so grateful for guests like these, who remind us that each flight is a chance to create impactful memories for families and aircrew alike. Our team is proud to provide an atmosphere that fosters these types of unique travel experiences and welcomes youth into the fascinating world of aviation.
The perks of flying private are not only helpful during the peak holiday season, when you especially want to avoid crowded airports, but are also great year-round. A private flight can make your next family trip more relaxed and enjoyable. Whether you're looking to charter a custom flight to any destination, or you're planning to vacation in the beautiful Abacos, Air Unlimited can get you there stress-free.