There are so many reasons to book a flight to the Abacos, where warm sun, white sand, and turquoise waters await. Here at Air Unlimited, we fly directly to Marsh Harbour and Treasure Cay, two leading destinations in the Abaco Islands that offer top-notch resorts, food, and entertainment. That being said, the neighboring islands and towns of the Abacos are easily accessible and worth exploring too. One of these destinations, Hope Town, is a quaint village on the island of Elbow Cay – just a short ferry ride away from Marsh Harbour.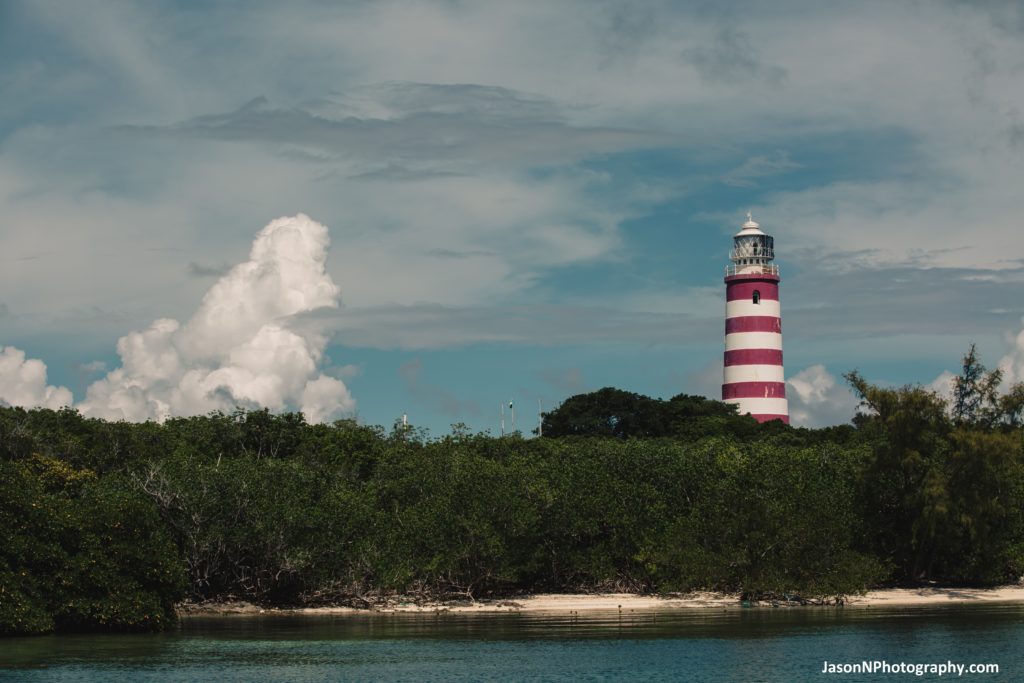 To help plan your next trip to the Abacos, we've rounded up some of our favorite spots in Hope Town below.
Things to Do
Because of Hope Town's rich history and gorgeous waters, there are plenty of things to do on the island. We recommend:
The Hope Town Lighthouse – This candy-striped landmark is one of the last manually operated lighthouses in the world. Climb up more than 100 lighthouse steps for a quick workout and some spectacular views of the surrounding area.
The Wyannnie Malone Museum – History buffs will get a glimpse into the pirates, Lucayan Indians, rum-runners and wreckers of yesteryear. Guests will see Hope Town's history come alive among the displays of shipbuilding, shipwrecks, hurricanes and torpedoed freighters.
Froggies Out Island Adventures -Visitors interested in exploring the water should check out scheduled snorkeling and dive trips. Half-day and full-day tours are offered for snorkelers and certified divers, as well as lessons.
Where to Eat
After a day of exploring, we know you'll be starving. Lucky for you there are plenty of mouth-watering choices. Here are some of our recommendations for places to eat in Hope Town:
Firefly Bar & Grill – This restaurant is perfect for those looking for a date night destination. The terrace is a great place to catch the sunset over the Sea of Abaco, a beautiful saltwater lagoon while enjoying a delicious meal of fresh fish and local cuisine. Firefly also has a full-service bar and a featured wine list.
Cap'n Jack's – This dive bar is nestled in the marina and is the perfect casual spot to grab some local grub, fresh fish or a burger. If you happen to visit on Thursday nights, you can even take part in Trivia Night and interact with the locals.
Where to Stay
So, you know what to do in Hope Town and where to eat, but where should you stay? Allow us to make a couple of suggestions:
Hope Town Inn and Marina – This relaxed resort is perfect for both couples and families. The inn offers plenty of space and amenities, such as boat rides to the beach, a swim-up pool bar and patio and complimentary kayak and paddleboard rentals.
Firefly Sunset Resort – This up-scale and pet-friendly resort has seven fully-equipped cottages and villas to choose from. Amenities include golf cart and boat rentals, errand services, excursion planning services and on-location visits from masseuses and nail technicians.
The Abaco Islands are filled with hidden gems like Hope Town, so book a flight to the Abacos at www.flyairunlimited.com and start exploring.