For those of us who want to take our Caribbean vacation to new heights, the Abaco Club on Winding Bay is the perfect destination to indulge in island luxuries and experience five-star amenities such as world-class golfing, spas, sailing, fishing, tennis and more while on vacation in Marsh Harbour. Take a flight to Winding Bay with Air Unlimited and land at the Leonard M. Thompson International Airport in Marsh Harbour, just a short distance away from this world-class resort.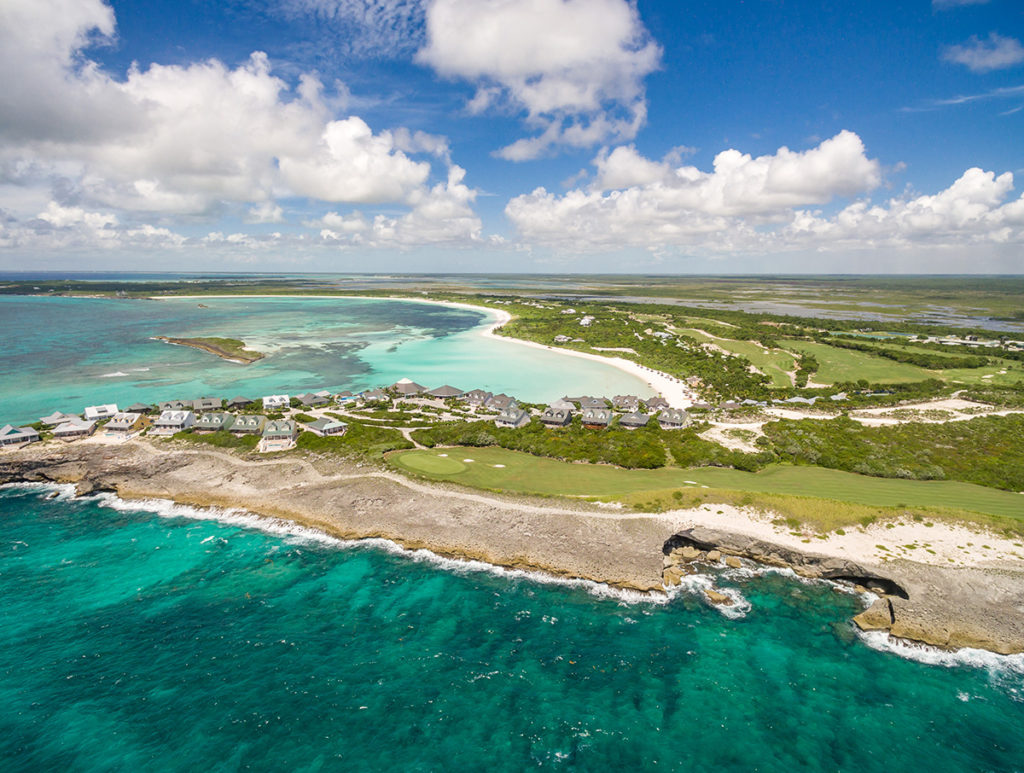 The Abaco Club is a high-end, private sporting club where members, their families, and guests can enjoy more than 500 acres of land designed for ultimate relaxation and recreation. If you are looking to unwind and get away from the outside world, you can enjoy 2.5 miles of the Abaco Club's private beach, which boasts shallow, crystal clear waters ideal for all swimmers. You can also spend your day at the spa and choose from a wide array of therapeutic treatments. You are guaranteed to feel rejuvenated by the time you check out.
The crowning glory of the Abaco Club is the golf course, which is the first true Scottish-style links golf course in a tropical setting, complete with pot bunkers and sloping greens. Here golfers can play like the pros and experience this world-class golf course with a gentle sea breeze. Golfers looking for a little practice before hitting the green can head over to a practice facility that features a double-end range and a short-game training area. This course also offers spectacular views of the ocean, so be sure to tuck your camera in your golf bag when you're packing your gear for the day.
Located on Winding Bay, the Abaco Club is the perfect location for a variety of water sports such as snorkeling, sailing and paddle boarding. Electric catamarans and water hammocks are also available for guests looking for a more relaxing experience. Additionally, the calmer waters make this resort ideal for boating and sailing. Members and residents who own their own boats are free to dock at the Abaco Yacht Club, and guests without boats can always contact the concierge to book a day-cruise aboard the Abaco Club's 54-foot yacht, The Duchess of Longwood.
When meal times roll around, there is no need to leave the resort, which offers three dining experiences. Fresh, island-inspired breakfasts and lunches can be enjoyed outdoors at Flippers Beach Bar. As the sun goes down, guests can watch the sunset while enjoying evening cocktails and dinner served at the Cliff House. Members looking for an intimate experience can arrange for the Private Catering Chef to come to your home and cook for you and your guests.
A luxury vacation in Marsh Harbour needs an equally luxurious way to get there, so book a flight to Winding Bay with Air Unlimited at www.flyairunlimited.com and start your vacation off with free valet parking, free luggage up to 40 pounds and spacious cabins aboard our nine-seater planes.