The Air Unlimited team is excited to share a sneak peek of our latest efforts to support youth in aviation: Aerospace and Aviation Day. This event takes place tomorrow at the Orlando Sanford International Airport and is designed to inspire Seminole County children to consider careers in aviation. We are thrilled to be participating this year and can be found interacting with students from Seminole County Public Schools from 9 a.m. to 2 p.m. at booth #28.
Several of our pilots at Air Unlimited became fascinated with flight at an early age, making them eager to share their aviation knowledge and passion with today's youth. Our goal is to inspire the next generation of aviation professionals, and we're excited to join Aerospace and Aviation Day in making an impact on our community. In fact, last year's event inspired so many children to pursue careers in aviation that Seminole County Public Schools has since created an Aviation Academy at Seminole High School.
To further nurture interest in aviation, we are planning pilot meet-and-greets, so students can get up-close and personal with the people that make this industry special. Outside of our booth, children and their families can enjoy the event's featured speakers from the industry, exciting aerobatics displays, free plane rides with EAA Young Eagles, and various giveaways.
If you cannot attend Aerospace and Aviation Day tomorrow, you can always have your little one participate in our Junior Pilot Program. This program allows your child to have the rare experience of learning about air travel from our chief pilot while enjoying spectacular views from the cockpit of the plane. At the end of the flight, your little co-pilot will receive a certificate with a commemorative photo, a souvenir, and most importantly, their pilot wings. You can call our team to learn more about our Junior Pilot Program at (407) 585-4300. Hope to see you and your family soon!
Thursday, 27 December 2018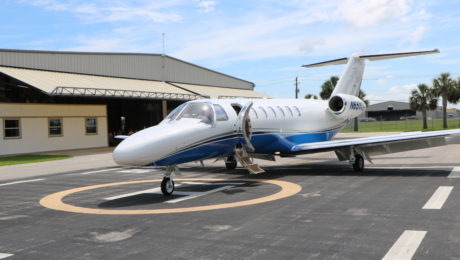 This year marked some exciting news for Air Unlimited, including notable company growth, added flight perks and a new program for youth passengers. Every decision we made in 2018 aimed to better serve our guests and local communities through our private plane services – from scheduled island flights and custom charters to organ transportation flights. Now, we would like to take this opportunity to reflect on some of these key moments, and how we were able to spread the news along the way.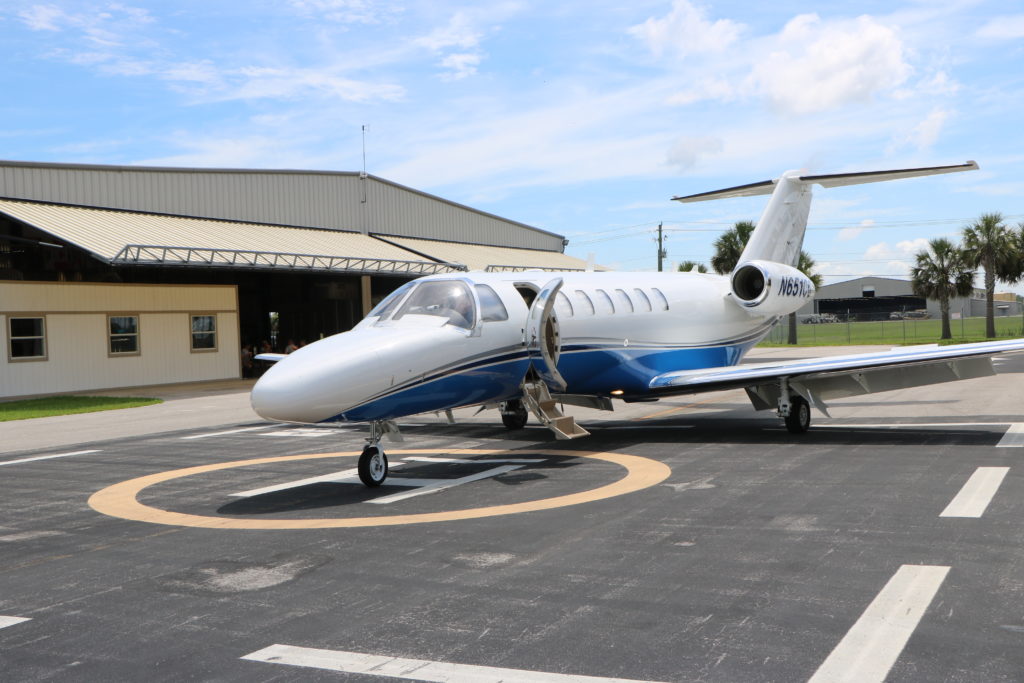 Earlier this year, we announced that Air Unlimited had doubled its annual passenger count and hangar space, added a new plane to its fleet, and opened a new check-in desk at Marsh Harbour. This marked a major milestone for our company, and we enjoyed celebrating with our staff, passengers and the community. Excitingly, our growth story was highlighted across local news, such as the Orlando Business Journal (Article 1 and Article 2) and FOX 35.
Through firsthand flight experiences, Amy West Travel, Osceola News Gazette, and Central Florida Lifestyle also shared stories around our growing airline and its unique travel perks. This was a great way to start off 2018, and it set the stage for a fantastic year ahead!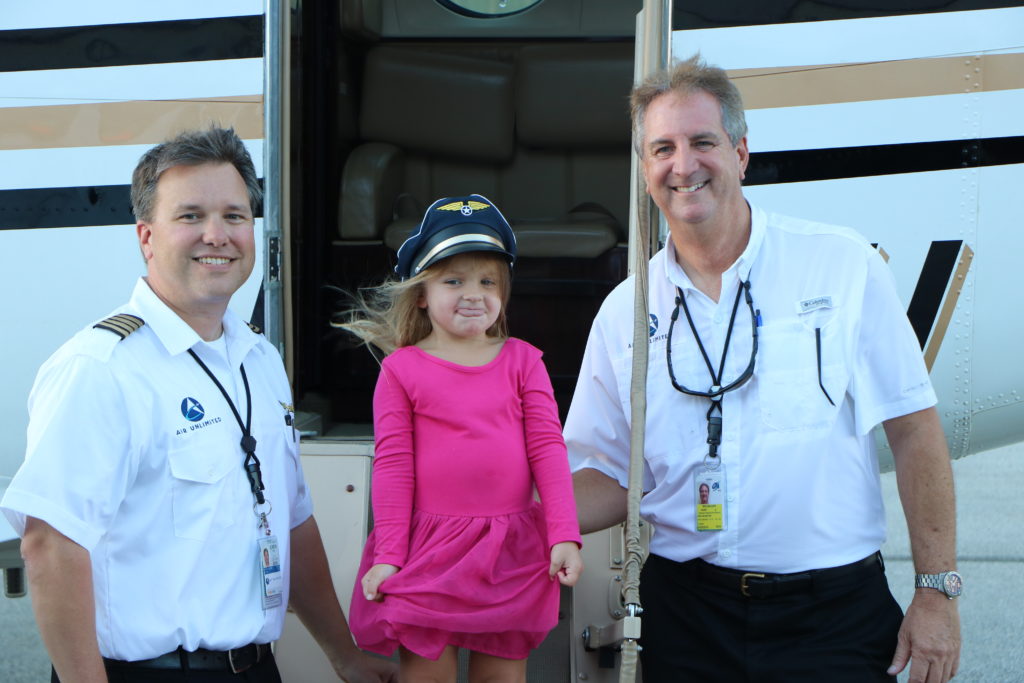 This summer, we introduced our Junior Pilot Program, which offers youth passengers the chance to ride in the cockpit and receive their own set of pilot wings. Some of the first families to try out the Junior Pilot Program wrote about their experiences online, including About a Mom, The Suburban Mom, and Sonni Abatta. It was rewarding to see the excitement on each of our Junior Pilots' faces, as they graduated from the program and received their certificates. We're so excited to include this new service for years to come.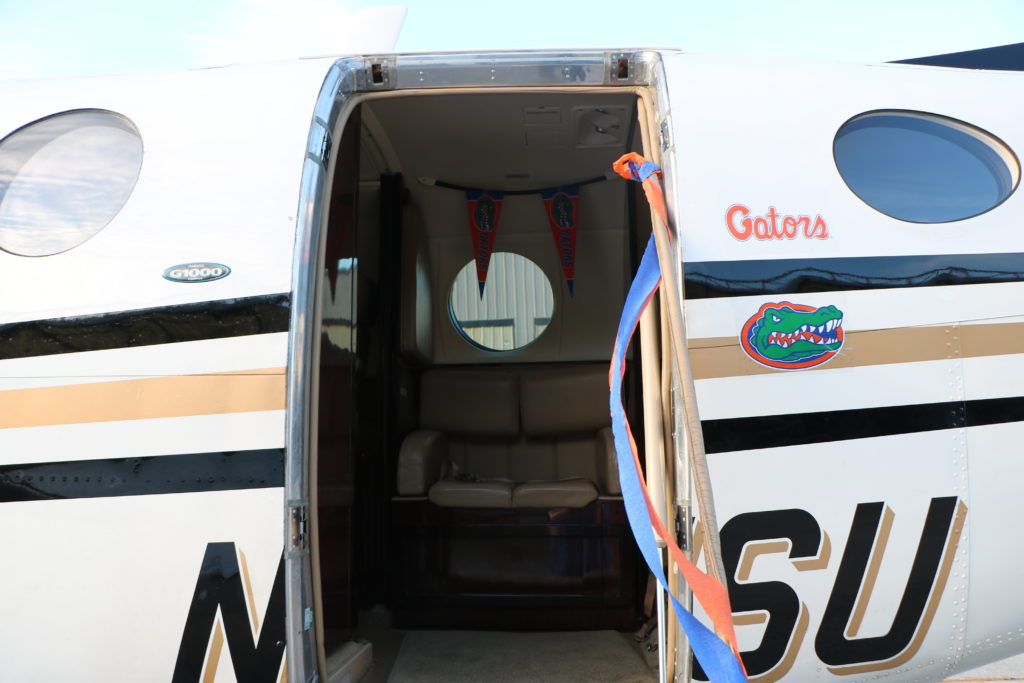 For the 2018 football season, we offered exclusive charter flights for hosting the ultimate tailgate in the sky. These specialty flights whisked sports fans away to their favorite games across Florida. News 13 visited the hangar for a tailgate and captured the excitement. Be sure to watch the segment here to see how our tailgating flights are unlike any other football celebration.
All of our flight perks, new and old, came together in a recent story featured by Reader's Digest and MSN. We're honored to be recognized by these publications for having a top-notch private airline, and we thank our fantastic guests for helping drive our continued success.
Looking ahead, our goal is to continue growing and improving our private flight services to provide guests with extraordinary experiences. To stay up-to-date with all of our latest news, check in with our blog, and follow us on Facebook and Instagram.
Wednesday, 22 August 2018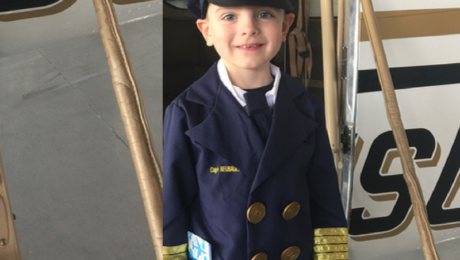 Whether it's piloting a short flight to the Abacos or leading an aircrew on a long-distance journey, all pilots have had to earn their 'wings.' Wings are a recognized badge in the aviation industry that pilots proudly wear on their uniforms. This emblem has an interesting history and is designed for everything from representing a pilot's license to serving as a charming memento!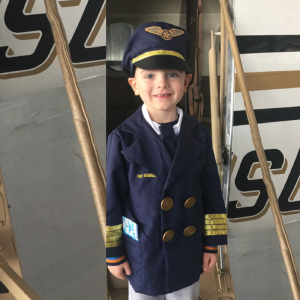 The crew at Air Unlimited knows how special it feels to earn a pair of pilot wings, as many of our team members started their fascination for aviation as a child, dreaming of the day they'd earn their own badge. Now, this day can come sooner for youth that feels passionate about flying, thanks to our Junior Pilot Program. Through this program, families can register their kids to have the rare chance to sit in the cockpit with the pilot during their flight to the Abaco Islands and experience spectacular views from the front of the plane, all while learning about the wonders of air travel. Afterward, children co-pilots receive a certificate with a commemorative photo, a souvenir, and their very own pilot wings.
The meaning of pilot wings goes back to the early 1900s when one of the first commercial airlines started scheduling passenger services, making crew uniforms come into fashion. As part of their uniform, pilots started wearing shiny, specialty wings to showcase their qualifications. Around the same time, military aviation became prominent during World War I, and soldiers started earning their wings based on their flight experience, rank, and accomplishments. In both commercial and military aviation, the design of a pilot's wings distinguished their seniority or merit, thus changing in color, material, embellishments, and patterns based on its intended purpose. To this day, earning wings is a significant and exciting moment for any pilot, considering the hours of hard work, schooling, in-flight training and experience required to receive this token of achievement.
Knowing the valued history and meaning behind pilot wings, we want to share this special keepsake with young passengers and inspire their love for aviation through the Junior Pilot Program. Register children for this unique experience for just $50, and you can enjoy an unforgettable flight to the Abaco Islands. Interested parties should call our team directly at (407) 585-4300.