The week-long celebration of the traditional Junkanoo Festival is right around the corner – and we are so ready to shake, dance and sing! This is the time of year the unique Bahamian culture is on display for all to see and experience. A long history surrounds the festival and it is the biggest celebration amongst Bahamian locals. Everyone is invited to celebrate, eat and drink, and dance the night away in celebration of the Junkanoo Festival.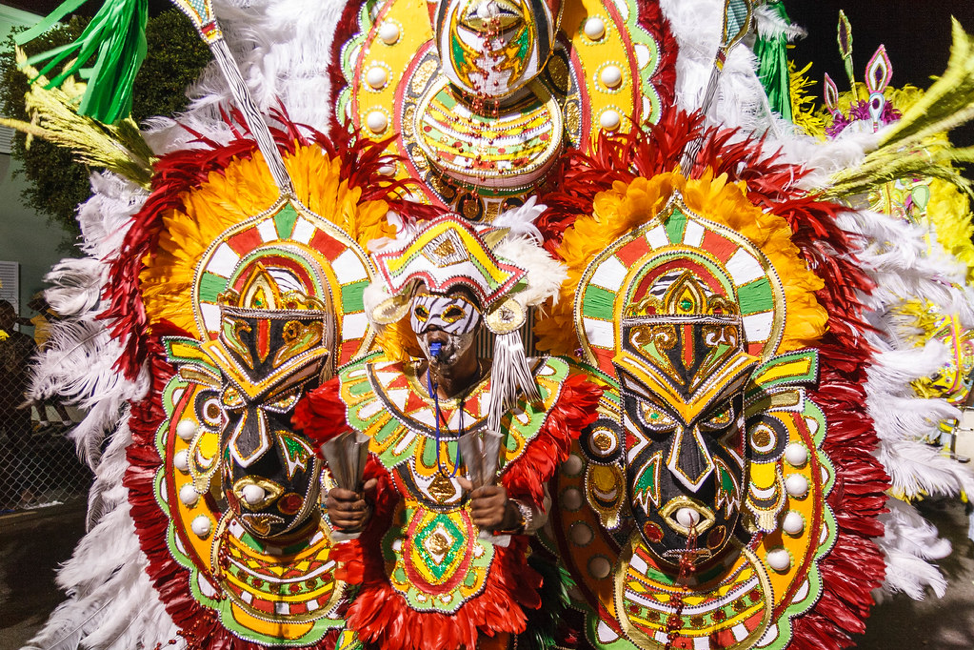 The name "Junkanoo" originates and is a tribute to the legendary African tribal chief, John Canoe. It is a celebration of freedom and traditionally started as a masquerade party during the Christmas season. They used these three days to celebrate by dancing in colorful masks and walking from house to house on stilts. Marking the end of the current year and ensuring a grand and festive new year. The streets are filled with natives covered in colorful costumes, smiling from ear to ear as they stomp and dance to the beat of the drums. If you're looking for a truly authentic Bahamian experience, this is an event you do not want to miss.
The beat of the drums is influenced by West African rhythms and American blues. Incorporating the beat using brass horns, cowbells, whistles and of course – drums. The music is one of the key components of Junkanoo, after all, it's what gets the people dancing! The Goombay drum is a large drum that is strapped over the shoulders and played with bare hands. They were originally created by stretching goatskin over a wooden barrel. The Rake'n'Scrape is a very distinctive Caribbean tune that is produced by bending a handsaw and scraping it with an object such as a nail or butter knife to create a variety of lively sounds.
The expression of Junkanoo is shown off in the costumes. The first set of costumes were masks made from flour paste and colorful crepe paper over the body. The costumes have now evolved to ecstatic works of art made from crepe paper that is carefully glued to fabric, wood or cardboard. The outfits consist of dresses or skirts with a show-stopping headpiece to tie the whole outfit together.
Parading through the streets covered in vivid bright colors and dancing to the beat of the drums is a custom experience unlike any other. Locations such as Nassau, Exuma, and Eleuthera host the biggest Junkanoo festivals all week long. If you can't make it to this year's Junkanoo, plan a trip for the new year to partake in a traditional Bahamian festival. Call Air Unlimited today and schedule your flight for 2020!