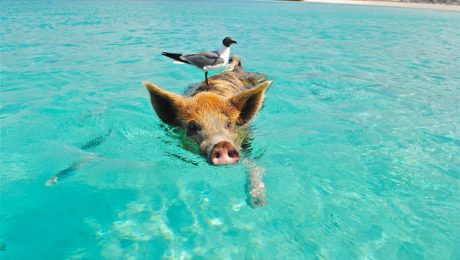 The Abaco Islands are made up of one main island and a string of smaller islands surrounding it, which together cover more than 650 square miles. For those looking to get the most out of their trip, this guide provides tips and tricks for traveling on land and over water, allowing you to bask in the beauty of the Abaco Islands in every way possible. One of the quickest and most convenient ways to begin your journey is with a scheduled island flight via Air Unlimited from Sanford, Florida to either Marsh Harbour or Treasure Cay, Bahamas. These private flights fit up to nine passengers, eliminate the hassle of traditional airport lines and security revisions and make sure you get to the islands faster than most commercial airlines.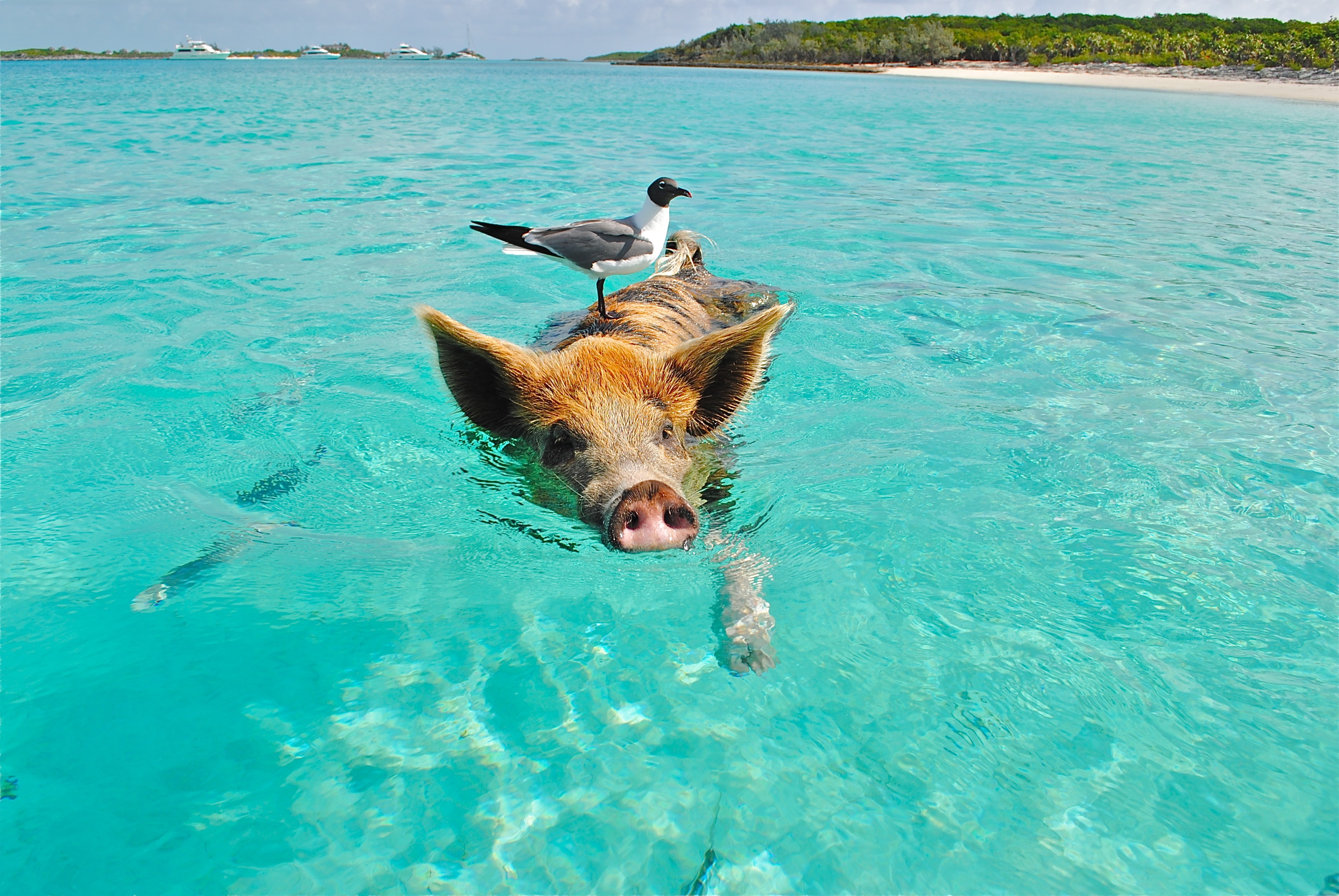 After flying for less than 90 minutes, you will arrive at either the Marsh Harbour or Treasure Cay Airport, depending on which you've specified beforehand. Once you decide where you want to go, it's totally up to you how you would like to get there. Both Marsh Harbour and Treasure Cay have rental cars, taxis, buses and ferries available, as well as bikes, mopeds and golf carts for easy island travel. Taxis are one of the most common methods for getting from one place to the next, or car rentals allow you to explore additional parts of the island on your own time. You may also want to check with your hotel ahead of time, as many of them offer transportation from the airport, depending on where you're headed.
Once you arrive in Treasure Cay, you can easily jump on a ferry and head to Green Turtle Cay. This is the easiest route to Green Turtle Cay and you will have plenty of time to explore Treasure Cay once you return. While visiting Green Turtle Cay, you can travel by foot (the island is just three miles long!) or rent a golf cart, if traveling with wheels is more your style. Golf carts are the locals' transportation of choice, and there are plenty of rental facilities available for visitors to choose from.
For those that are more marine savvy, you can check out the fleet at Sunset Marine & Boat Rentals in Turtle Cay, and tool around the island or schedule a designated island hopping tour. Sunset Marine & Boat Rentals offers ten different kinds of boats, ranging from a versatile 17-foot Aquasport to a luxurious 26-foot Scorpion. On an island hopping tour you'll have the chance to be guided to the surrounding islands that you may have previously missed, and if you choose to create your own itinerary, make sure to stop at a little island called No Name Cay, and feed the pigs in Piggyville. Yes, Piggyville is a real place with plenty of friendly, free-roaming pigs and piglets! Once you're back in either Marsh Harbour or Treasure Cay, and ready to relax on the beach or indulge in some authentic Bahamian food, you'll definitely want to rent a golf cart – just remember that Bahamians drive on the left side of the road!
Knowing exactly how to get around in a foreign place can bring you so much peace of mind. Let Air Unlimited be your first choice for round trip scheduled island flights to the Abacos, and we'd be happy to offer further transportation and sightseeing suggestions along the way.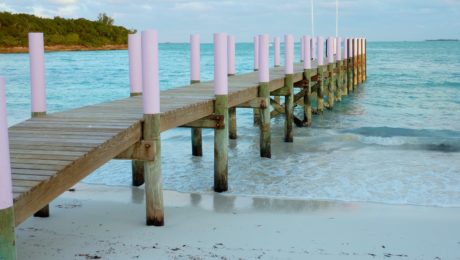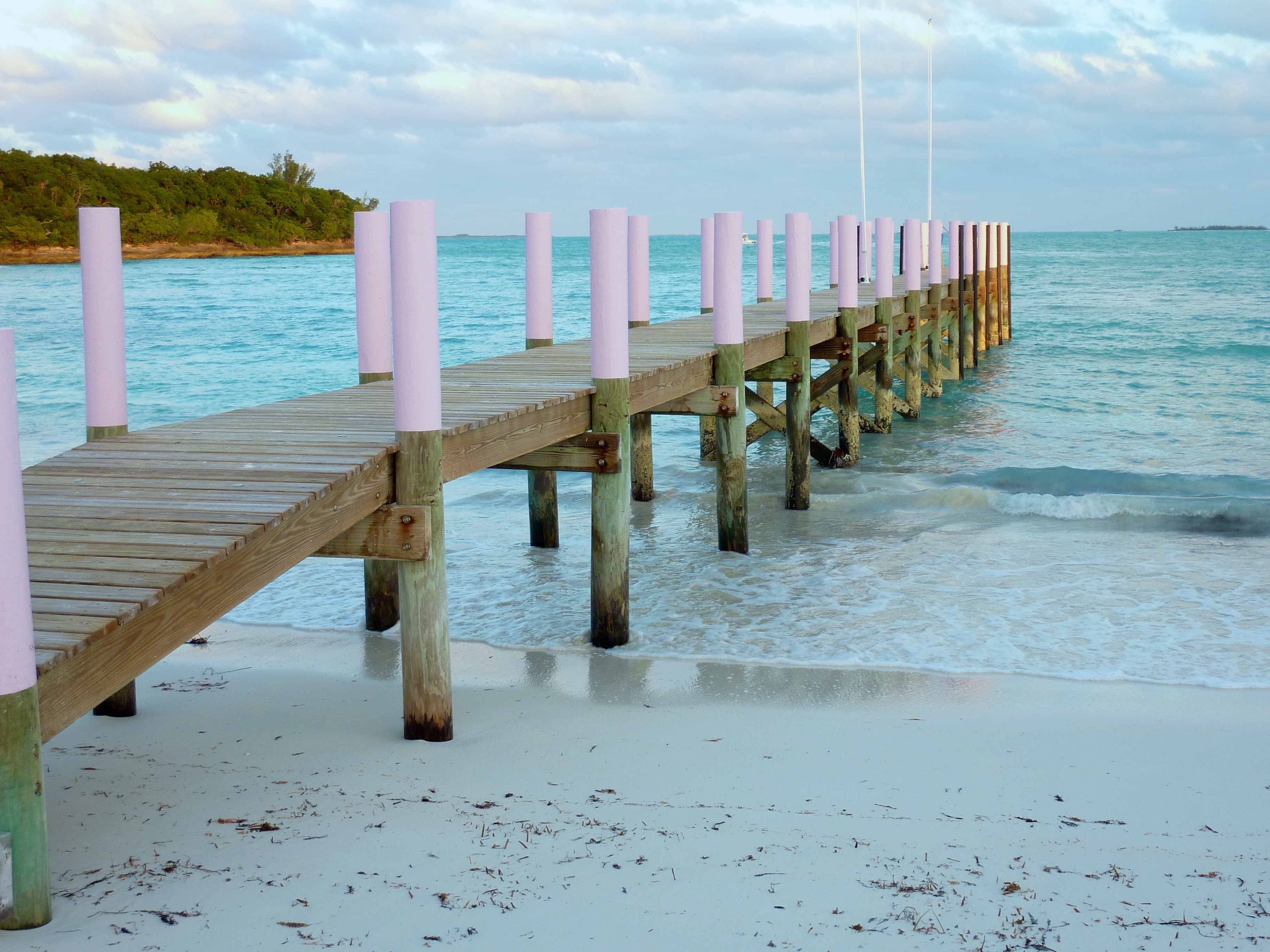 There's no more romantic spot than the Abaco Islands to tie the knot. Known as the "hidden gem" of the Bahamas, this stretch of secluded beaches and gorgeous sunsets provides a dream destination wedding setting for any bride and groom.
Before you book your private plane and head to Marsh Harbor or Treasure Cay to scout out potential venues, we've shared some of our favorite spots that we've seen our guests say their vows at.
Treasure Cay Beach Marina & Golf Resort
For a picturesque beach wedding that your loved ones will remember, book your wedding at Treasure Cay Beach Marina & Golf Resort. Whether you are envisioning an oceanfront ceremony or a cocktail reception by the pool, their wedding team works closely with couples to help them plan their dream wedding.
Golfing, boating, diving, tennis and fishing are just some of the recreational activities available at this tranquil resort. Friends and family who flew in (hopefully on a private plane via Air Unlimited?) will love spending time on the sand or exploring the island on a Bahamas Adventure Tour, then escaping to the Tipsy Seagull for dancing and live music once the sun goes down.
Abaco Beach Resort and Boat Harbor Marina
Situated amongst 40 tropical acres of breathtaking beach shores, Abaco Beach Resort and Boat Harbour Marina offers a lush setting for intimate vow renewals and lavish bashes alike. Their award-winning culinary team can dream up a menu to suit any food tastes, whether you're planning a farewell brunch for immediate family or a five-course plated dinner during the reception.
Couples will have a difficult time choosing which venue they want to tie the knot at. Eloping couples will love a quiet ceremony at the gazebo that is set against magnificent views of the Sea of Abaco. For larger weddings, the resort offers outdoor ceremony options on the beach or The Great Lawn, with tenting available in case of rain.
The resort also partners with Aisle Society to curate every destination wedding experience with hand-picked décor and fun group activities such as a private island bar crawl or fishing charter.
Bahama Beach Club
The best thing about hosting your wedding at Bahama Beach Club is that this resort only performs one exclusive Bahamas wedding ceremony per day. Whether you have two guests or 200, this policy helps guarantee that you will feel like royalty on your special day.
Everything a couple could possibly need for their special day can be found at Bahama Beach Club. Their team is available to arrange for a round of golf for the groomsmen, a scuba diving tour for traveling family, or a beach bonfire to help couples greet everyone before the rehearsal dinner begins.
With an all-star culinary team, the resort also offers complete food and beverage services for couples. Options range from plated dinners on their beachfront pavilion to passed hors d'oeuvres on the pool deck.
Looking for recommendations on wedding venues to check out in the Abacos, or need to charter a private plane to fly your wedding party down? We would be glad to help! Give us a call at (407) 585-4300 to discuss your options.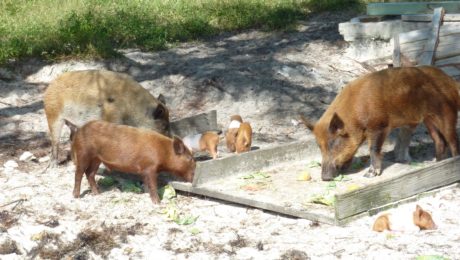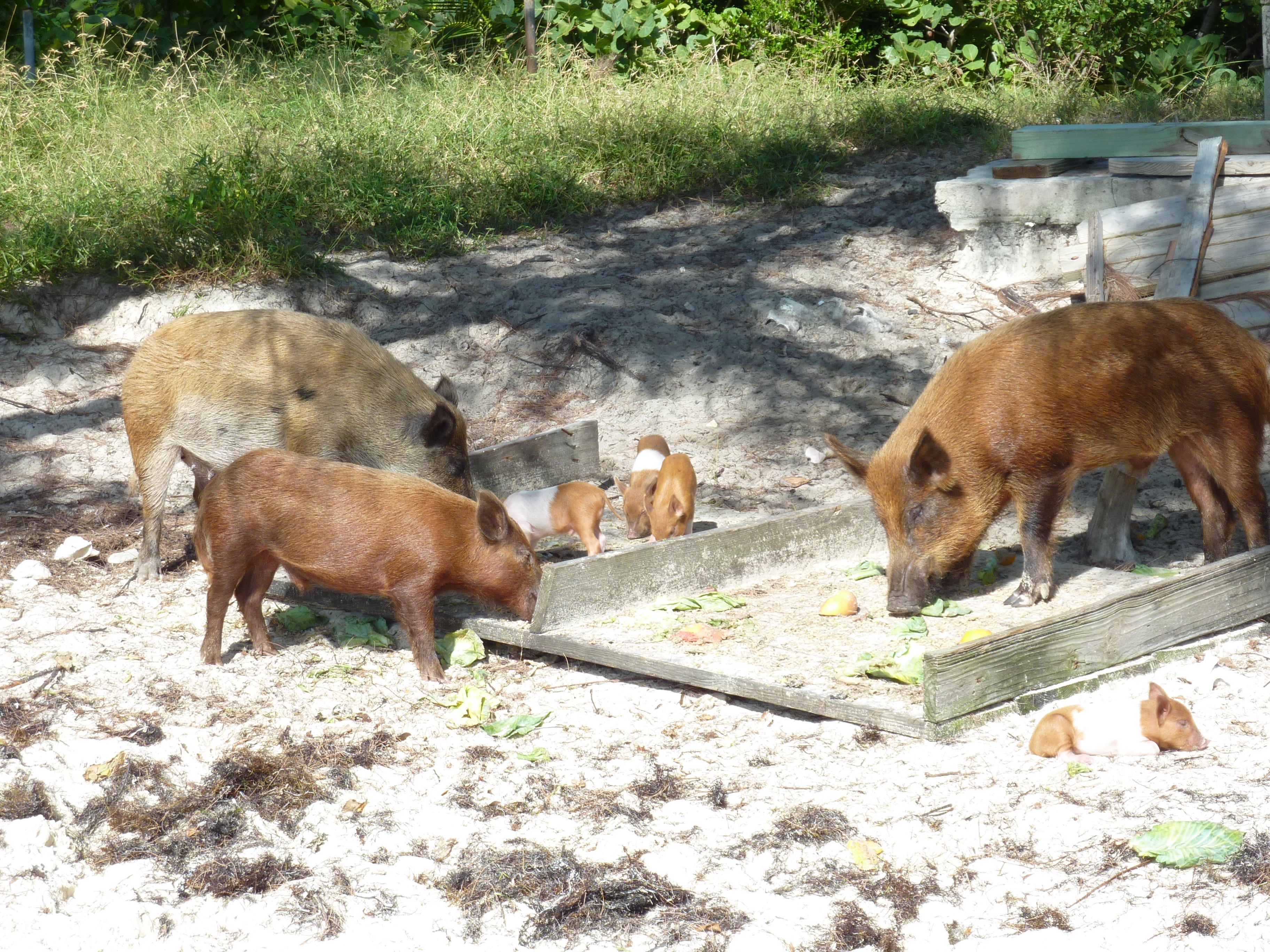 With its calm waters, warm breezes and stunning panoramic views, the Abacos are an ideal location for the perfect family vacation.  Whether you are craving cowabunga-style water sports or have your sights set on a uniquely serene experience with your loved ones, the Abaco Islands offer activities that quench the thirst of each and every guest.
If you're taking one of Air Unlimited's daily private flights to Marsh Harbor or Treasure Cay, you'll be elated with the wide range of family-friendly activities that are available. Here are a few of our favorites:
Rent a Boat and Enjoy Some Island Hopping
A unique group of islands and cays that forms a 120-mile-long chain, the Abacos stretch over 650 square miles. With bay-scalloped coastlines, dream-worthy coves and picture perfect harbors, it's no surprise that island hopping by boat is one of our favorite family activities in the area. If you've already enjoyed a private flight to the location, we suggest continuing the private vacation by renting a boat that will broaden your Abacos horizons.
Each island and cay has something different to offer, and traveling by boat is the best way to explore nature with your family in an exciting way. This fun mode of transportation allows you to discover new locations like Tahiti Beach on Elbow Cay, which is known to be one of the most beautiful beaches in the world. Many boaters anchor for the day around the shallow waters and sand bars near Tahiti Beach while enjoying snorkeling in the calm waters.
There are a number of gorgeous beaches and sand bars to dock your rented boat at for the day, or you can enjoy the wind in your hair just riding around the islands if that's more your style. Renting a boat gives you and your family the freedom to explore the area on your own schedule.
Pigs, Rays and Sharks OH MY!  
Private flights to the Abacos are always met with incredibly unique experiences that families rarely have the chance to experience elsewhere. There are very few tropical locations throughout the world that offer the opportunity to swim with friendly pigs on an otherwise uninhabited island. That is exactly the experience you will find while visiting No Name Cay, just south of Green Turtle Cay in the Abacos. You'll find a friendly group of pigs that just want a little bit of love and affection – perfect for the kids! No Name Cay is a favorite spot for picnicking and adventuring with your new found piglet pals.
A short ride from Green Turtle Cay brings you to the gorgeous Manjack Cay, a completely unspoiled beach that is a stellar location for swimming and shelling with the kids. Additionally, there is a small cove right off the cay that is home to a group of extremely friendly stingrays and harmless sharks. Give the family the opportunity to explore nature right in its natural habitat, as you enjoy a rare experience with these majestic ocean creatures.
Nature Tours
The beauty and intrigue of the Abaco's natural surroundings stretches well beyond the beach. While there are a number of private areas inhabited by private residents across the island chain, visitors will still find a plethora of gorgeous nature trails, mysterious blue holes and a wide range of plant and bird species ready to be explored around the coast and the inland areas.
Whether you chose to travel by golf cart, bicycle or on foot, the whole family will enjoy discovering secret trails and blue holes, which are water-filled caves and cavities filled with fascinating fish and curious creatures. Families are welcome to explore these areas even further by kayak or canoe.
Pack a picnic basket, grab your loved ones and enjoy some family time in paradise!
Air Unlimited offers daily, affordable scheduled service flights to the Abaco Islands in the Bahamas. If you're looking for additional recommendations on local restaurants to try, our team would be more than glad to help you put your itinerary together. Give us a call at (407) 585-4300.