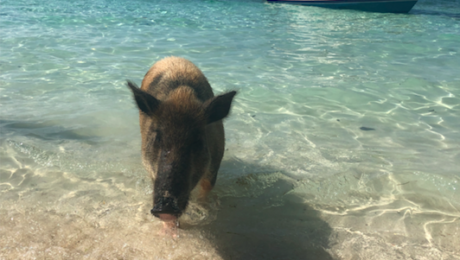 In addition to the world-class beaches, resorts and spas in the Caribbean, there are many ways to experience the natural beauty and wildlife of the islands. For your next vacation to the Abacos, consider taking a look at the wilder side of the Bahamas with our top recommendations for nature lovers.
Fowl Cays National Park, a short ferry ride from Marsh Harbour, is an underwater enthusiast's paradise with more than 1,300 acres of biologically diverse coral reefs and seagrass beds. Be sure to bring your snorkel or diving equipment, because you won't want to miss the chance to see some of the Bahamas most beautiful fish up close, such as Barracudas, Lionfish, Clownfish, Nassau Groupers, Spiny Lobsters and Blue Tangs.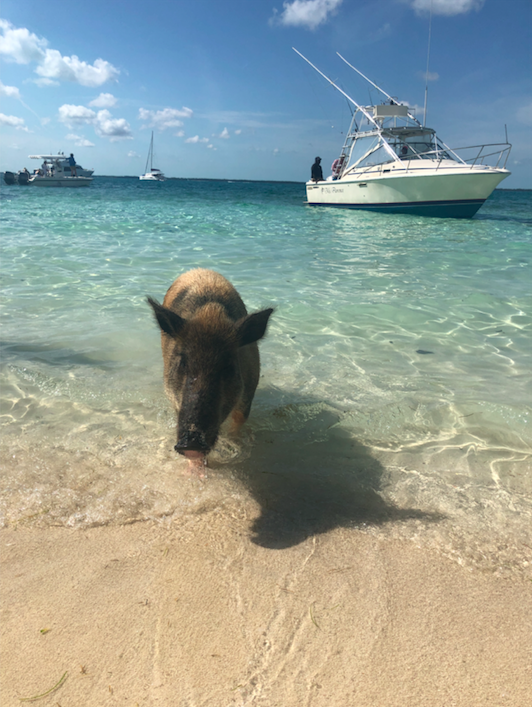 Looking for some less traditional aquatic wildlife? Look no further than No Name Cay, where wild pigs will actually swim up to meet your boat as you dock. No one is quite sure how these pigs came to be on this island, but they sure make for an interesting addition to the Abaco wildlife. When visiting No Name Cay, consider bringing some extra fresh water or fruit with you to share with the pigs, as they always welcome tasty treats from visitors. Of course, it's good to keep in mind that there is always a need to be cautious around any wild animal (no matter how adorable and friendly they seem)!
The Abaco National Park, located about an hour's drive away from Marsh Harbour, is the perfect day trip for bird watchers looking to catch a glimpse of the endangered Bahama Parrot. When visiting the park, you'll have the chance to see these colorful birds, which feature white heads, green bodies, and vibrant, cobalt blue wings. About 5,000 acres of the park is dedicated as a parrot nesting area and habitat, offering these birds a rich source of food and safe haven for breeding season. In fact, the ground's limestone cavities are perfect for these birds to nest in.
Another bird-watcher's paradise can be found outside Treasure Cay at Black Sound Cay National Reserve. Here, visitors will find a small mangrove reserve, which is home to waterfowl, such as tiny Sanderlings and Piping Plovers, as well as migratory birds such as Painted Buntings, Indigo Buntings, American Redstarts, Black and White Warblers, and Magnolia Warblers.
With so many wildlife parks and reserves to visit, nature enthusiasts should make a vacation to the Abacos top of their bucket list. Book a flight at www.flyairunlimited.com and experience the wilder side of the Bahamas on your next trip!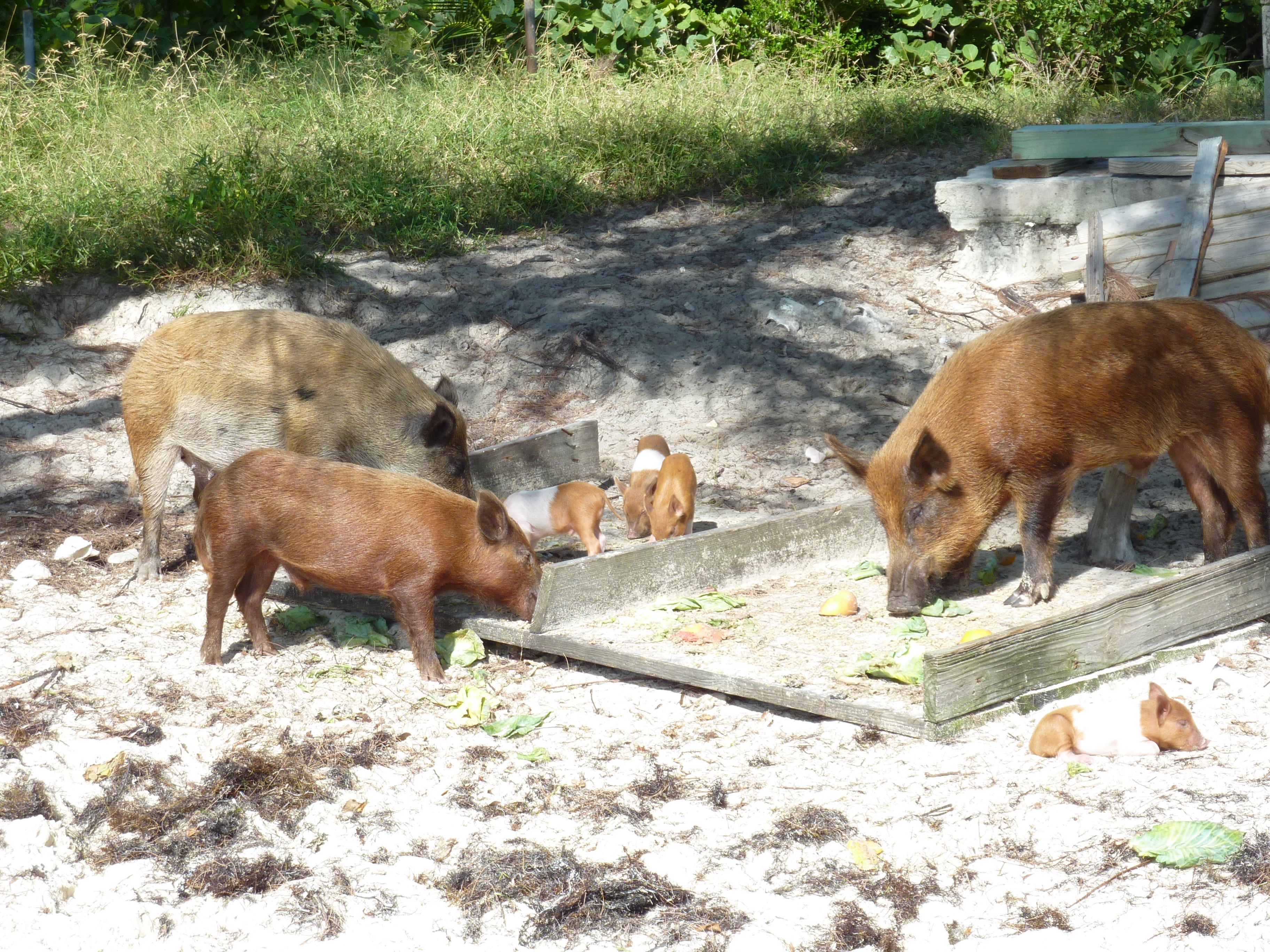 With its calm waters, warm breezes and stunning panoramic views, the Abacos are an ideal location for the perfect family vacation.  Whether you are craving cowabunga-style water sports or have your sights set on a uniquely serene experience with your loved ones, the Abaco Islands offer activities that quench the thirst of each and every guest.
If you're taking one of Air Unlimited's daily private flights to Marsh Harbor or Treasure Cay, you'll be elated with the wide range of family-friendly activities that are available. Here are a few of our favorites:
Rent a Boat and Enjoy Some Island Hopping
A unique group of islands and cays that forms a 120-mile-long chain, the Abacos stretch over 650 square miles. With bay-scalloped coastlines, dream-worthy coves and picture perfect harbors, it's no surprise that island hopping by boat is one of our favorite family activities in the area. If you've already enjoyed a private flight to the location, we suggest continuing the private vacation by renting a boat that will broaden your Abacos horizons.
Each island and cay has something different to offer, and traveling by boat is the best way to explore nature with your family in an exciting way. This fun mode of transportation allows you to discover new locations like Tahiti Beach on Elbow Cay, which is known to be one of the most beautiful beaches in the world. Many boaters anchor for the day around the shallow waters and sand bars near Tahiti Beach while enjoying snorkeling in the calm waters.
There are a number of gorgeous beaches and sand bars to dock your rented boat at for the day, or you can enjoy the wind in your hair just riding around the islands if that's more your style. Renting a boat gives you and your family the freedom to explore the area on your own schedule.
Pigs, Rays and Sharks OH MY!  
Private flights to the Abacos are always met with incredibly unique experiences that families rarely have the chance to experience elsewhere. There are very few tropical locations throughout the world that offer the opportunity to swim with friendly pigs on an otherwise uninhabited island. That is exactly the experience you will find while visiting No Name Cay, just south of Green Turtle Cay in the Abacos. You'll find a friendly group of pigs that just want a little bit of love and affection – perfect for the kids! No Name Cay is a favorite spot for picnicking and adventuring with your new found piglet pals.
A short ride from Green Turtle Cay brings you to the gorgeous Manjack Cay, a completely unspoiled beach that is a stellar location for swimming and shelling with the kids. Additionally, there is a small cove right off the cay that is home to a group of extremely friendly stingrays and harmless sharks. Give the family the opportunity to explore nature right in its natural habitat, as you enjoy a rare experience with these majestic ocean creatures.
Nature Tours
The beauty and intrigue of the Abaco's natural surroundings stretches well beyond the beach. While there are a number of private areas inhabited by private residents across the island chain, visitors will still find a plethora of gorgeous nature trails, mysterious blue holes and a wide range of plant and bird species ready to be explored around the coast and the inland areas.
Whether you chose to travel by golf cart, bicycle or on foot, the whole family will enjoy discovering secret trails and blue holes, which are water-filled caves and cavities filled with fascinating fish and curious creatures. Families are welcome to explore these areas even further by kayak or canoe.
Pack a picnic basket, grab your loved ones and enjoy some family time in paradise!
Air Unlimited offers daily, affordable scheduled service flights to the Abaco Islands in the Bahamas. If you're looking for additional recommendations on local restaurants to try, our team would be more than glad to help you put your itinerary together. Give us a call at (407) 585-4300.