Wednesday, 02 August 2017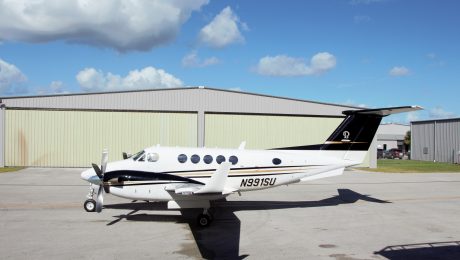 Vacations give you time to relax, recharge and explore new places. Before you begin your vacation, however, the stress associated with travel can cause a bit of a rough start. When you fly with Air Unlimited out of the Orlando Sanford International Airport, you experience unparalleled service and comfort, and avoid the many stressors associated with flying. Say goodbye to long TSA lines and hefty fees, and hello to comfort the unlimited way.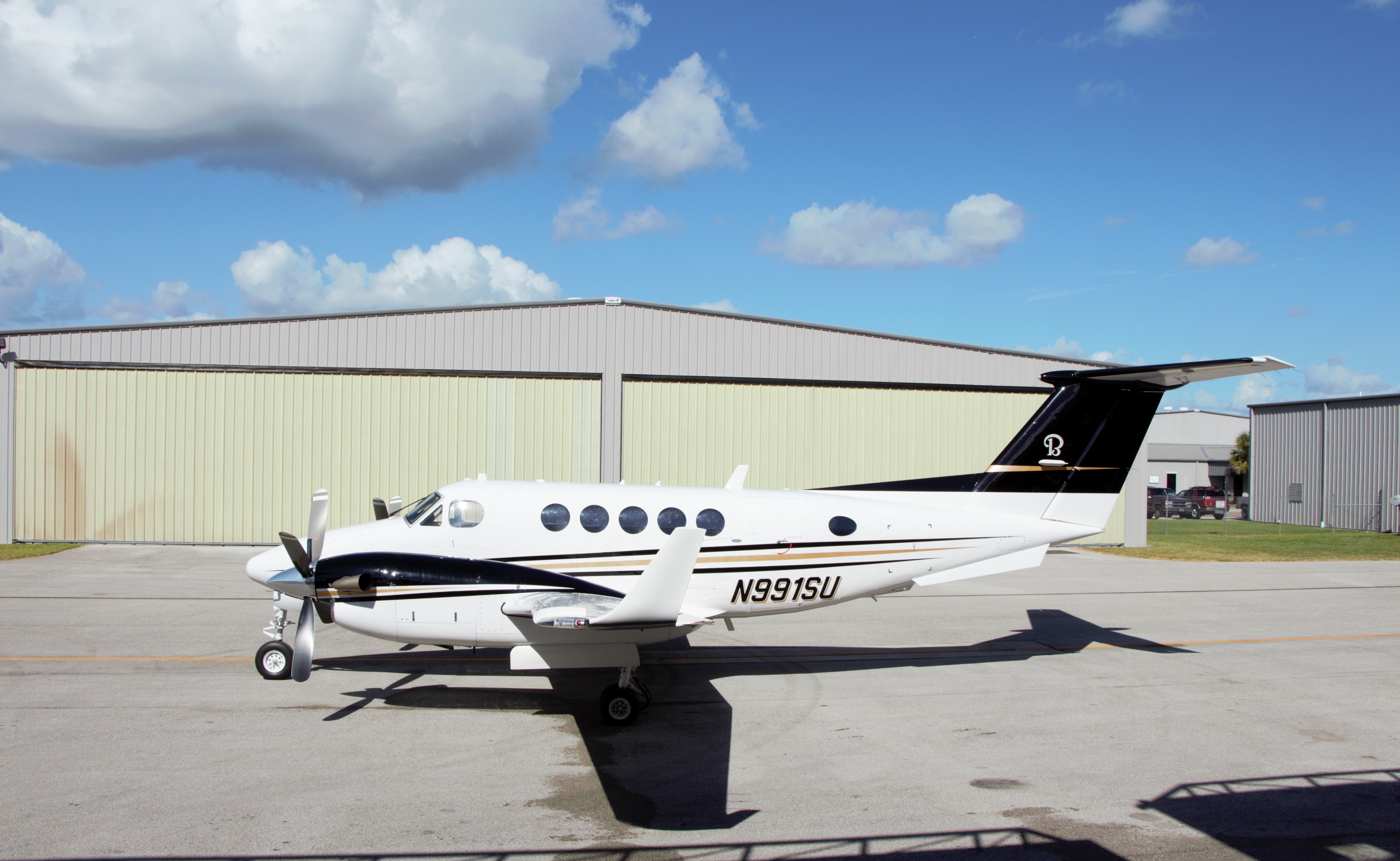 Not a fan of having to arrive two hours before your flight just to get through TSA lines? Lucky for you, Air Unlimited is located in a private hangar in the Orlando Sanford International Airport, and performs their own security checks. This means that guests bypass the chaos and lines usually experienced at other airports. Instead, guests go through a personalized check-in process in the Air Unlimited office, and only need to arrive an hour before take-off. If you're a frequent public economy-class flyer, you're in for quite a treat.
We're not exaggerating when we say that every seat is first class. With seating for four to nine passengers, each state-of-the-art seat was created for comfort, and has its own window. Each flight to the Abacos is about 90 minutes, and with such a comfy cabin, the time will literally 'fly by'. As the aircraft descends, you will get a sneak peek and aerial view of the Bahamas before you even land. The crystal clear, blue water will make it very easy to spot a bull shark or a spotted eagle ray swimming near the surface.
Good news for any worried pet parents – Air Unlimited is completely pet friendly! We allow pets to fly in the cabin with you instead of in a cage in the cargo hold like other commercial airlines. There are rules of course, and the pilot has the final say for which animals can fly and which might be better off staying home, but a quick call to Air Unlimited before booking your flight will get you all the answers you need for traveling with your furry friend. For those looking to travel with more than one pet, there is a two-pet per owner limit. Once approved by the Air Unlimited team, all you'll need is a permit from the Bahamas Ministry of Agriculture, and you and your furry friend will be good to go!
Air Unlimited makes it a point to never surprise customers with hidden fees or adding obscene charges for baggage. We also provide a free and secure parking area so travelers don't have to worry about additional parking charges or how to retrieve their car after returning from a vacation. With Air Unlimited, guests are truly in good hands, and are never treated as just another number aboard a plane.
The Air Unlimited team aims to give you the best preflight and travel experience to start your vacation off on the right foot! For flight inquiries or to hear more about what Air Unlimited has to offer, give us a call at 407-585-4300.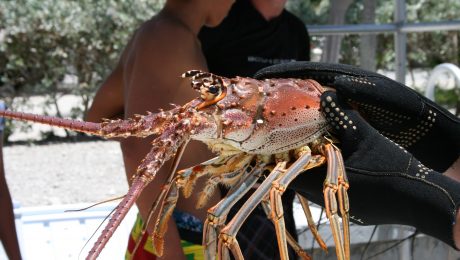 Lobster season kicks off on August 1st, which means it's time to pack up the gear and head to the Abacos with your fishing buddies. Since you'll be on a boat from dawn till dusk loading up on the legal limit, we suggest taking Air Unlimited's private jet to the islands to get you on the water as soon as possible. The Citation Mustang seats five, with more than enough room for all of your baggage and gear. If you're traveling with more than four people, the King Air 200 is a better option. This aircraft seats nine comfortably with more head and shoulder space than most small aircrafts.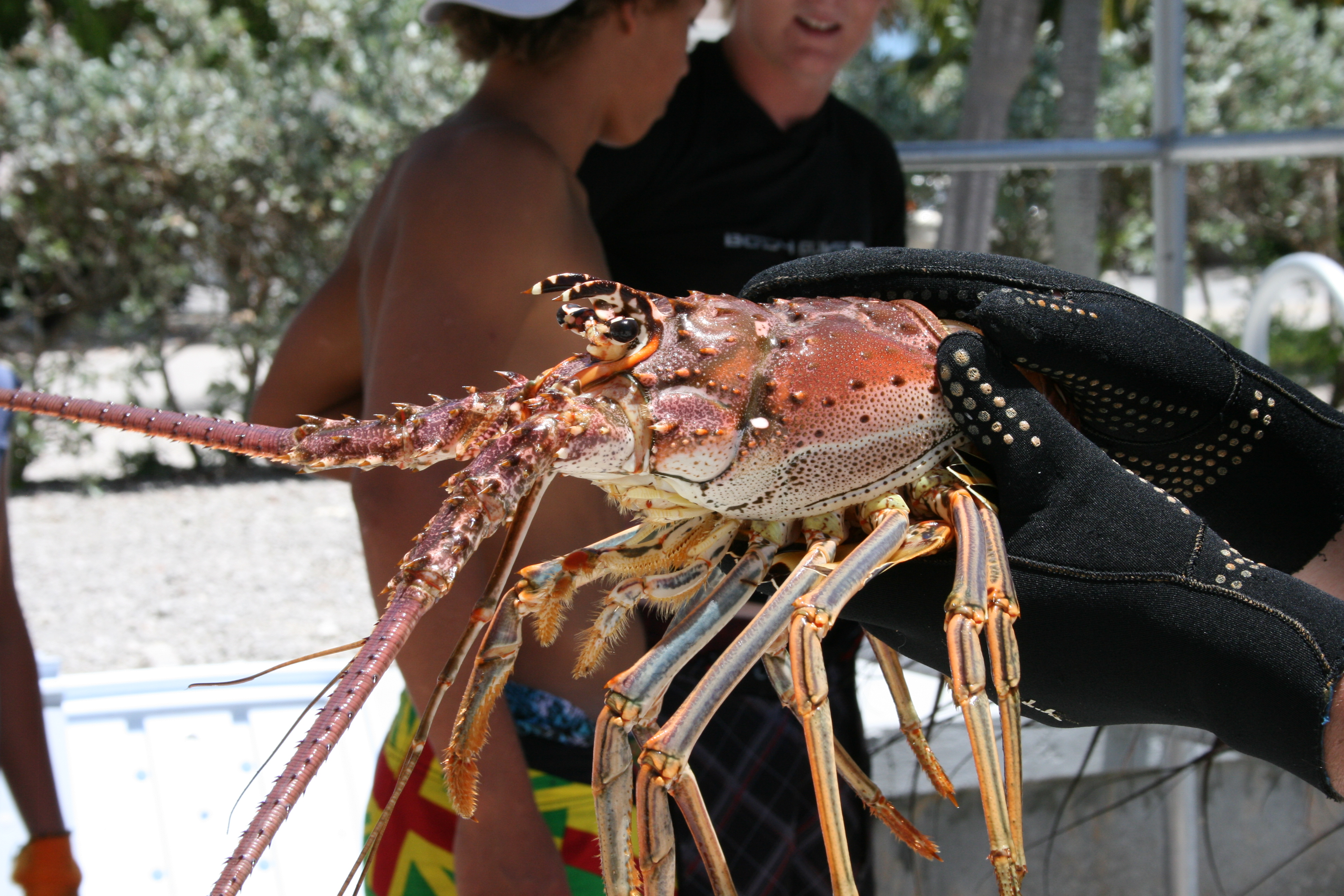 Unless you have your own boat in the Abacos, you will need to find a charter service to take you lobstering and typically, the charter boat captains will know all the best spots for taking full advantage of lobster season. If you are fishing off of a noncommercial boat, you will need to get a  fishing permit from the Bahamian Customs Office. All Bahamian owned charter boats will already have fishing licenses but it's always best to ask and make sure that everyone is covered.
Since it is illegal to dive for lobsters wearing scuba gear or any kind of air regulator, you will need to find shallow water to free dive in. The suggested depth is a spot where it only takes 30 seconds to get from the ocean floor to the surface. Spear guns are also illegal to use in the Bahamas, so keep your gear simple. All you will need is a mask or goggles, snorkel if desired, fins, a net and a tickle stick.
The last thing you want to do is get yourself and the entire boat in legal trouble from violating the Bahamian fishing guides, so be aware of the lobster regulations ahead of time. You are allowed six lobsters per person who is fishing (the captain doesn't count). And you will need to make sure the lobster you are catching is not a female carrying eggs or a lobster too small for catching. This can be a bit tricky when you're underwater and trying to gauge the size of the lobster or look under its tail for eggs while chasing it into your net. A lobster gauge is very useful in this situation. It is basically a small ruler made of aluminum, with indentations where you will need to place the gauge in between the lobster's eyeballs and extend it to the end of its carapace. The measurement from the eyeballs to the carapace should be no smaller than 3 3/8 inches in length, or its tail should be at least six inches long. If your lobster reaches either of those measurements, it's a keeper! If you catch a lobster that is under size or carrying eggs, just release it and move on.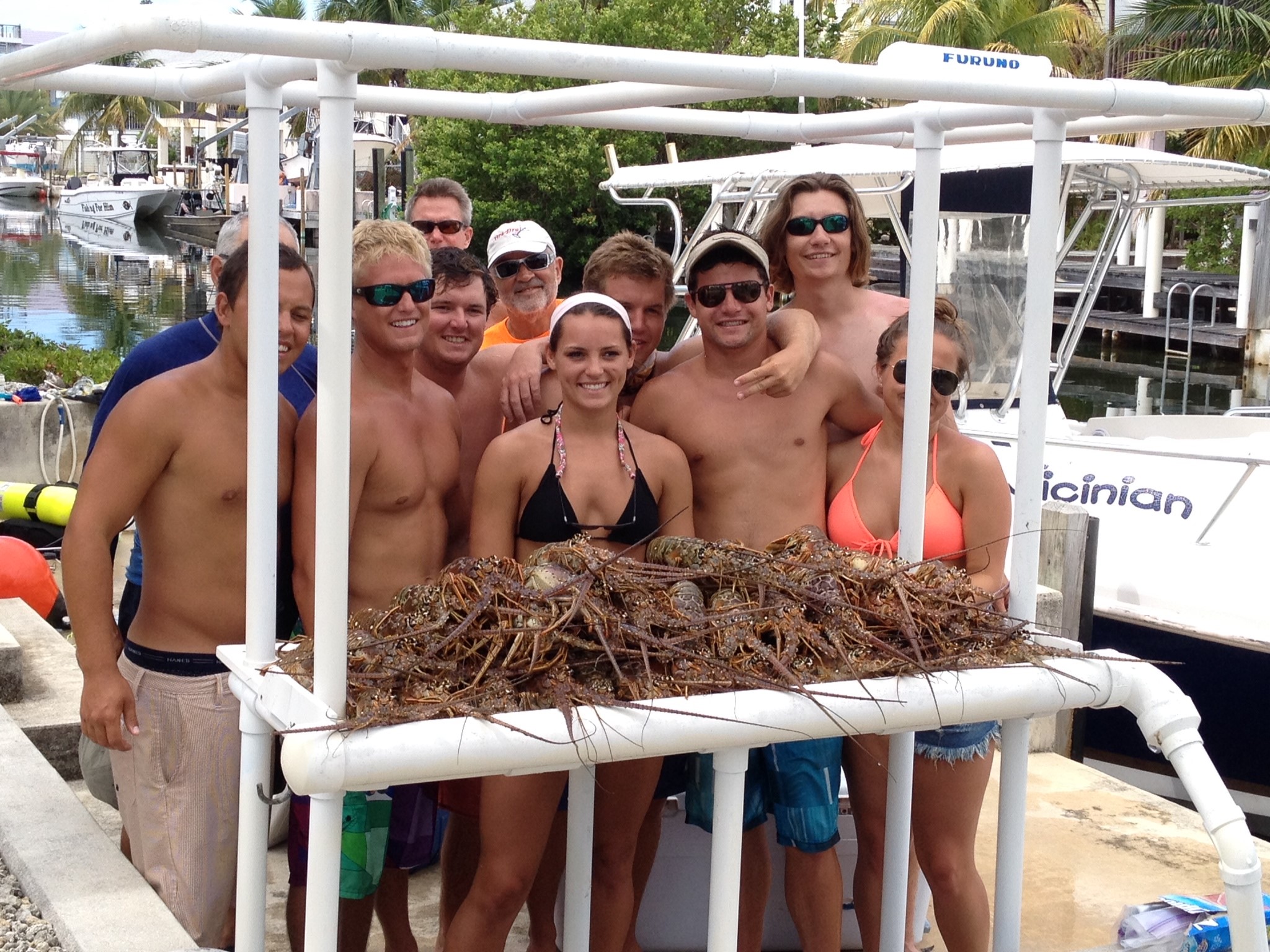 To catch a lobster, you will need to find an area suitable for lobsters to live. This includes caves or artificial reefs where lobsters can hide. You will coax the lobster out of its cave by moving your tickle stick to the back of the cave and pulling it towards the front while hopefully running into a lobster. Once the lobster feels the tickle stick, it will shoot out of the cave so keep your net ready! After you catch one, make sure to measure it and twist your net to not let your catch free.
If you're catching lobsters, hopefully you have a place to cook them. But if not, ask your charter captain for the best local restaurants that will cook your catch for you, and enjoy!
The Air Unlimited team is always ready to offer advice or recommendations for your lobster season adventure. Conveniently book your flight by giving us a call at 407-585-4300.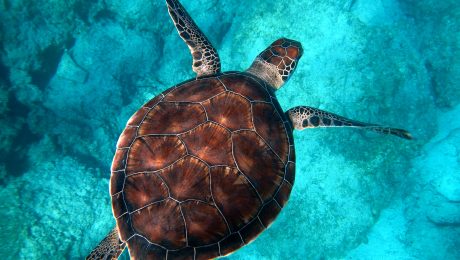 It only takes our guests leaving the Orlando Sanford International Airport to immediately get into vacation mode. With its secluded beaches, plentiful water activities, and luxury resorts, the Abacos is the ultimate island retreat. It is also home to some surprises that you can't find anywhere else.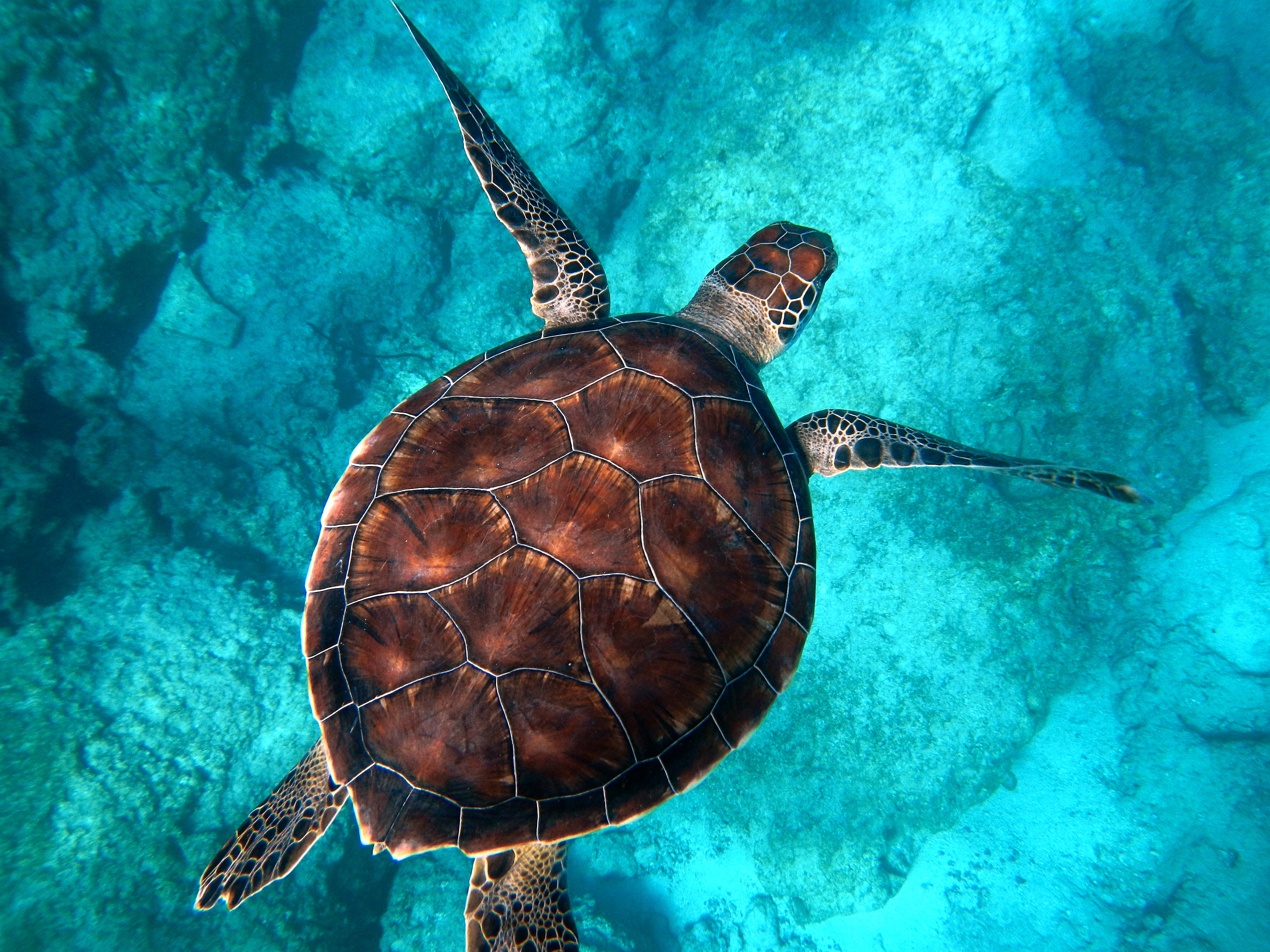 Sunday Pig Roast at Nipper's
Nipper's Beach Bar & Grill is your all-in-one island experience. Located on Great Guana Cay just across from Marsh Harbour, this venue offers fresh seafood, strong drinks, two pools, beaches that lead to a reef, and a tiki bar with a dance floor. Despite the amenities and colorful atmosphere, the main attraction is the Sunday Pig Roast. It is a buffet served every Sunday from 12:30 to 4 p.m. and includes roast pork, Cajun coleslaw and custard corn bread. Come for the food, stay for the party because this is one Sunday Funday that you can't recreate anywhere else.
Try a Goombay Smash at Miss Emily's Blue Bee Bar
One of the must-try drinks in the Bahamas is The Goombay Smash. This is a famous cocktail throughout the Bahamas that many places serve but its origin begins at Miss Emily's Blue Bee Bar in Green Turtle Cay. Miss Emily created the drink in the 60's in her tiny restaurant that now has a collection of business cards covering the walls from visitors throughout the years. She passed away in 1977 but her family has kept her business alive by serving her delicious Goombay Smash and traditional Bahamian food. The original recipe is her family's best kept secret that many others have tried to guess. If you're a fan of the Goombay Smash (most people are) you can purchase the drink by the gallon to enjoy throughout your trip. If you just can't get enough of it and want to try making it yourself, a replica recipe is below.
2 oz. dark rum
1 oz. coconut rum
½ oz. apricot brandy
3 oz. pineapple juice
1 oz. orange juice
Shake, pour over ice and enjoy!
Marsh Harbour Reefs
Marsh Harbour is home to two artificial reefs that have been created by shipwrecks. One reef is actually made from locomotives that were captured by the confederacy during the Civil War and then sold to Cuba. There was an accident on their way to Cuba that caused the locomotives to sink about 20 feet to the ocean floor, and it has become a beautiful reef over time.
The other shipwreck was the U.S.S. Adirondack. It dates back to 1862 and was a 207-foot wooden gun boat also used in the Civil War era. It ran aground just six months after it was built, leaving behind 14 cannons that were onboard. The cannons and remains of the ship are scattered across the ocean floor, but don't worry! Everyone aboard the ship made it safely to shore. Both reefs are only accessible by boat and do not require scuba gear to be explored!
Whatever your plans might be for the Abacos, start your journey with Air Unlimited's scheduled luxury flights. Every seat on the aircraft is first class and in only 90 minutes your island adventure will begin. Once you arrive, don't forget to try some of these things that make these islands so special. After all, the Abacos is the hidden gem of the Bahamas.