Just in time for National Dress Up Your Dog Day, we're featuring our crew's favorite "Pilot Dog", Bria, who belongs to our very own Co-founder, Chick Gregg. Bria loves to put on her co-pilot hat and join the crew for a quick flight to the Abacos whenever she gets the chance, and she's not the only dog with her head in the clouds. In fact, dozens of dogs have taken trips with us, thanks to our pet-friendly flight policies.
Most commercial airlines make flying with pets hard, charging expensive fees, requiring piles of paperwork and demanding weeks-to-months of advance notice. Often times, registering your pet for a commercial flight also means flying separately from them. Alternatively, finding the perfect pet sitter or boarding facility isn't any easier for pet owners looking to vacation. That's why we decided to offer pet-friendly flights that allow you to bring your pet directly in-cabin with you.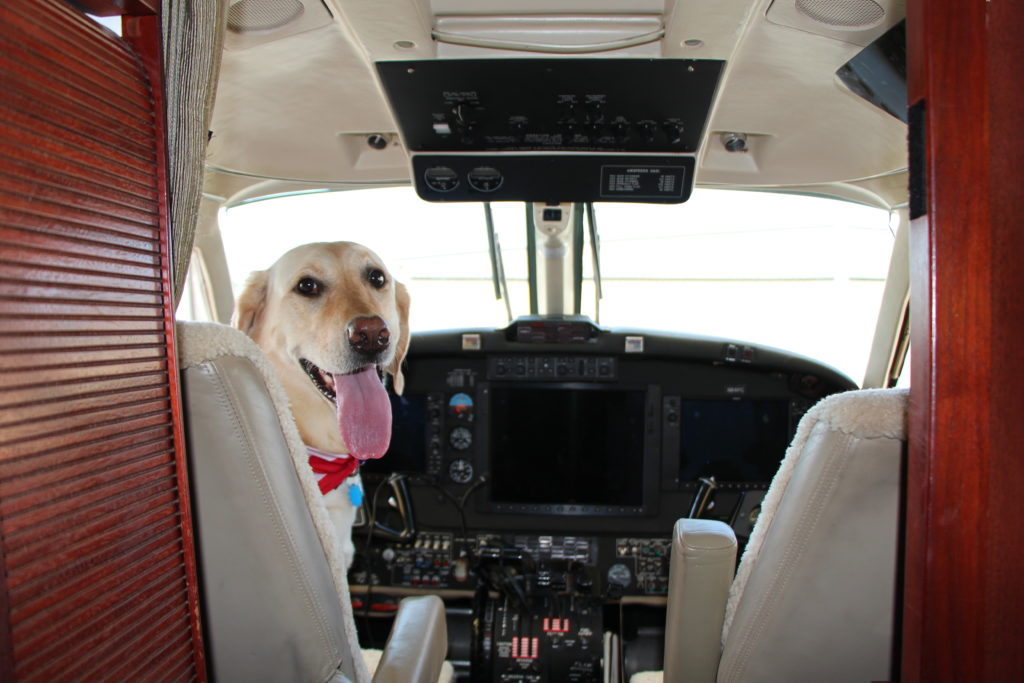 At Air Unlimited, you don't have to worry about your pets traveling in the cargo hold and being separated from you during the flight. Instead, you can relax knowing that they are safely seated with you. We're even open to flying unique pets, as long as they meet the Bahamas' guidelines for clearing customs and meet all the necessary safety regulations.
Our policies allow up to two pets per flight, prioritizing emotional support and service animals first. If you're interested in bringing your furry friend on your next trip, be sure to call to confirm that a spot is open for them. Our team will make sure that other passengers are aware of the pet joining the flight and that there are no allergy concerns among guests. Pet owners are required to provide official documents concerning vaccinations and proof of good health. For travel to the Commonwealth of the Bahamas, an import permit is required from the Ministry of Agriculture, Trade & Industry, and certain restrictions do apply. From there, pet travel is easy!
On board, trained pets are welcome to relax in the cabin space next to you, and more energetic pets are invited to fly with you on a close harness or in-carrier with their favorite toy. Either way, you'll be able to watch over your pet every second of the way.
The next time you plan to book a flight to the Abacos, consider bringing your pet along for the ride. The process is simple, and you'll land in paradise with your pet ready to join in on all the fun. Call us today for more information at (407) 585-4300.