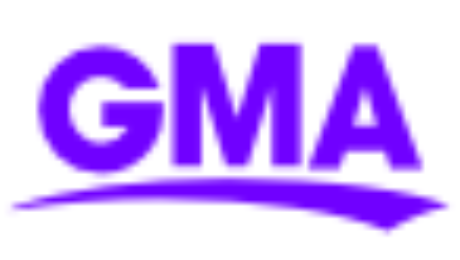 At our boutique airline, Air Unlimited, we are proud to say we have a new shining star, Bria. Bria is a six-year-old yellow lab, who is quickly becoming the "co-pilot" of our operations, having flown thousands of miles with our airline ever since she was a puppy. Manning the plane is Bria's owner, and one of our airline's co-owners and pilots, Chick Gregg. Bria has long been a star in our hearts, but lately her fame has taken new heights, as she has made recent appearances on Good Morning America, Yahoo and the local Orlando CBS news station, WKMG (TV and online). She's also quickly becoming the latest pet influencer, as every news outlet that has covered Bria has also been sharing her story on social media.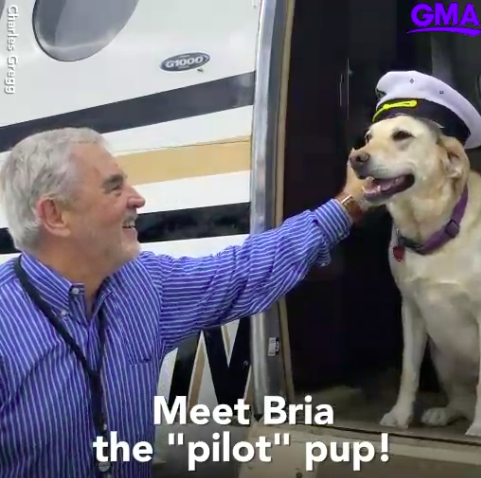 Bria got the travel bug when she was 12 weeks old! Chick and his wife, Lisa, flew her from Missouri to her new home in sunny Central Florida. Since then, she's become a jetsetter! WKMG reported that Bria has "flown at least 30,000 miles from Orlando to the Bahamas all the way to the Colorado hills – giving passengers a better flying experience." Bria loves to greet guests at the hangar and her relaxed nature helps reduce the anxiety of passengers. Chick is quoted saying, "She'll go say hello, and she'll sit until they pet her."
Nowadays, Bria can often be found hanging out at the Air Unlimited hangar or in the co-pilot seat on one of the airline's planes. As soon as Chick says, "You want to go?" to Bria, she immediately starts wagging her tail and barking before finding her seat in the car or the plane.
Naturally, with frequent time spent around loud engines, keeping Bria calm and content is a top priority. Good Morning America reported that Chick invested in a pair of "mutt muffs" to protect Bria's ears from loud noises and prevent her from getting nervous during her adventures in the sky. In fact, Chick recommends "mutt muffs" to any pets that are easily startled by noise or are prone to travel anxiety.
On long haul flights, Chick also makes sure Bria has time for exercise before the flight, and spends time throwing a ball for her during fuel stops. After that, "she jumps back on board, ready to go again," WKMG reports.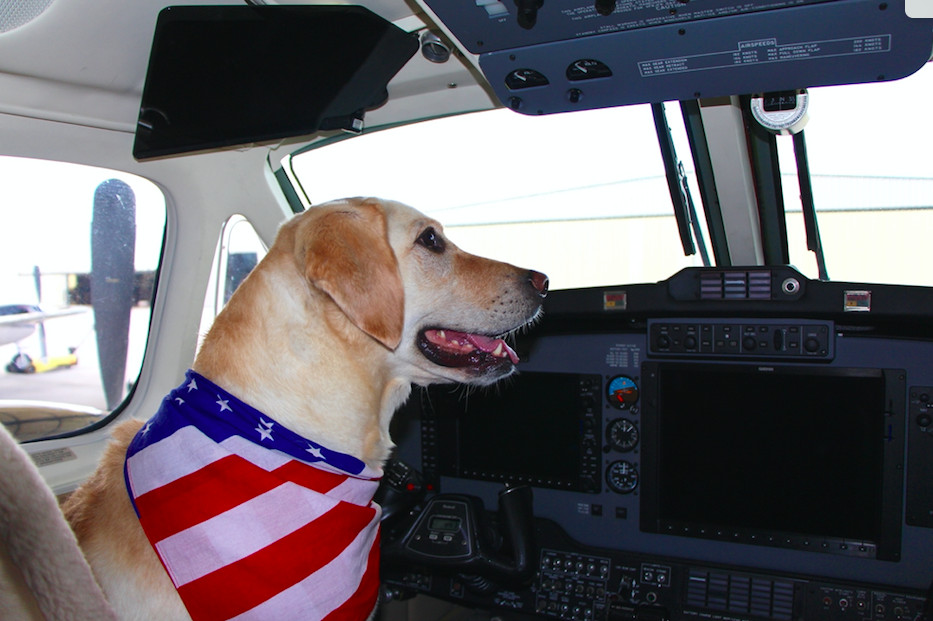 With all of Bria's newfound stardom across the news, we can only hope that she doesn't become too much a diva. If we aren't careful, she'll soon be requesting filet mignon as her next in-flight meal.
Bria isn't the only pup who flies with our boutique airline, so if you're interested in bringing your pet along on your next trip, consider flying with us. Air Unlimited's pet-friendly policies make sure that every member of the family is included on your next vacation. For more information visit, www.flyairunlimited.com.