Wednesday, 30 August 2017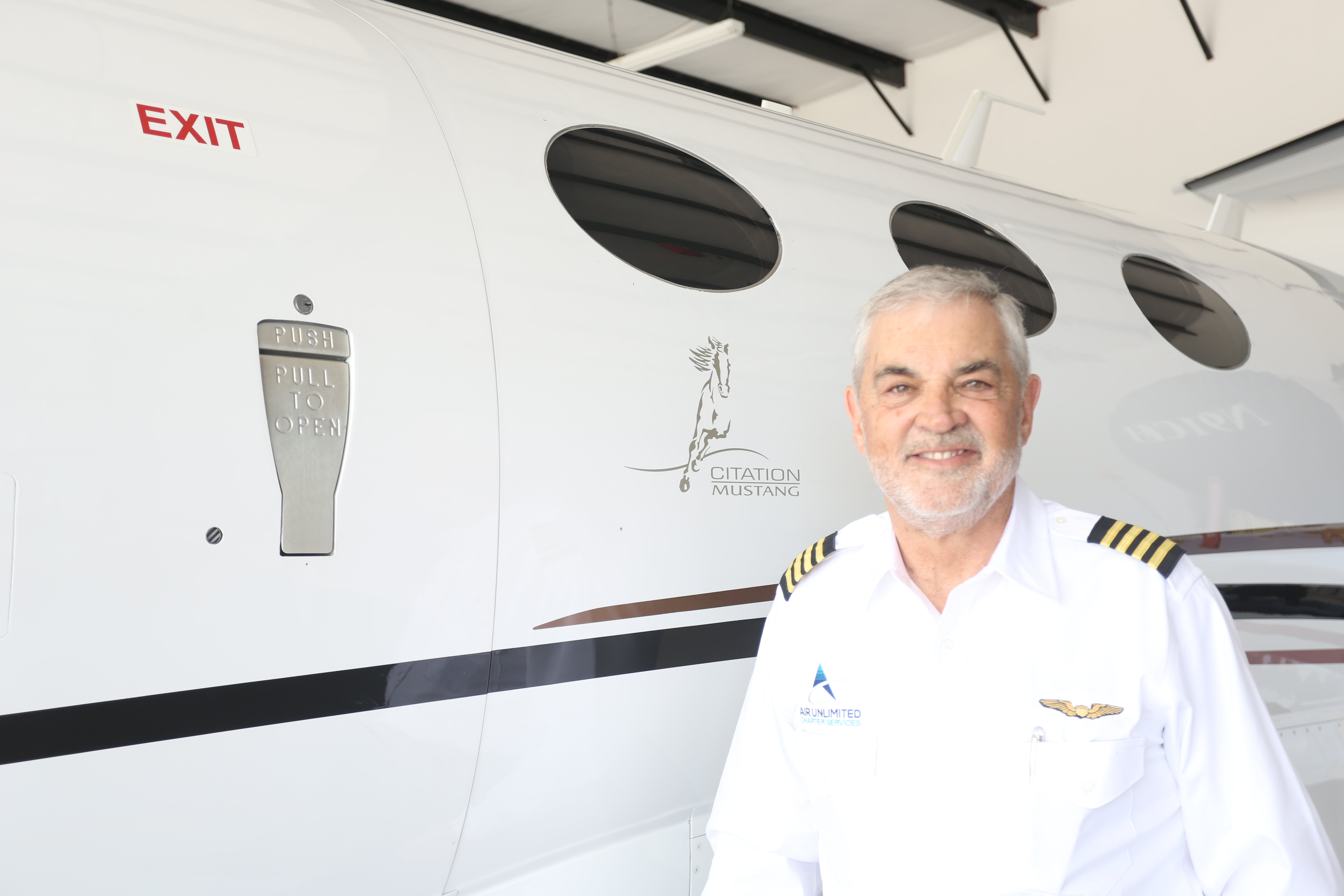 Charles "Chick" Gregg is co-owner and captain at Air Unlimited, and anyone who speaks with him can immediately see that he has a true passion for flying.  A lover of all things plane-related, Chick knew he wanted to be a pilot as a small boy while flying right seat with his father.
After graduating from UF with a degree in civil engineering, Chick began his flying career at 27 years old piloting a Bonanza, visiting job sites across the southeast US. After many years of owning and running successful businesses in construction and homebuilding, while enjoying his love of recreational flying, retirement came early. It was then that his flying passion turned into a new career.
Having traveled to the Bahamas many times over the last 30 years, Chick had a deep connection with the island life, especially the Bahama's best kept secret: The Abaco Islands. Knowing the travel industry lacked reliable transportation directly to and from these scenic islands, Chick joined forces with co-founder, Mark Neubauer, to launch Air Unlimited Charter Services. This airline brand is complete with an aircraft fleet that flies guests from the Orlando Sanford International Airport directly to Marsh Harbour and Treasure Cay in the Abaco Islands in less than 90 minutes without the "big airport" hassle. Aside from the scheduled island service, Air Unlimited is also known for its customizable and dependable charter service, featuring a private jet where you can often find Chick positioned in the left seat as Captain.
Chick has always loved to travel, so being able to pilot his own private jet to Hope Town, or take his family to one of the nearby famous sights in the Abacos, is just another perk of the job.
On any given day, you can find Chick sitting behind the desk at his airport office working the numbers for the business or solving problems, and always wearing many hats. "Our customers are the reason I continue to work hard to improve Air Unlimited's service each day," said Chick. "They often become like family."
Another favorite "job" he routinely performs is quoting and piloting charter and private jet flights.
Chick is committed to growing new services, such as their Organ Transport Medical Flights. "These flights are making a difference in people's lives, which we take very seriously," said Chick. "The responsibility means a lot to our entire team."
When Chick isn't flying, he's usually still thinking about flying – as a true pilot would do. In his spare time, he is building an aircraft with his three sons. Chick is dedicated to his work, but he does know how to relax and often travels to his home in Colorado with his wife, Lisa, and their two yellow labs, who travel in style, thanks to their "pilot dad." While there, he enjoys relaxing, as well as skiing and entertaining friends. He frequently enjoys spending time with his four children and their spouses, four grandchildren and his amazing mother-in-law. Closer to home, Chick's other go-to destination is his farm in Georgia, where he flies routinely with his brother and other good friends to hunt or work the land.
Chick and Lisa enjoy traveling nationally and internationally, often with groups of friends to celebrate important milestones. Chick's list of destinations is quite extensive, but says his favorite trip involves visiting Napa Valley, California.
While Air Unlimited's focus is on flights to the Abacos, Chick's dream destination is to pilot his private jet to Europe with his wife. He has the ambition and the tools so it probably won't be long before it becomes the Gregg's next big adventure!