Thursday, 27 December 2018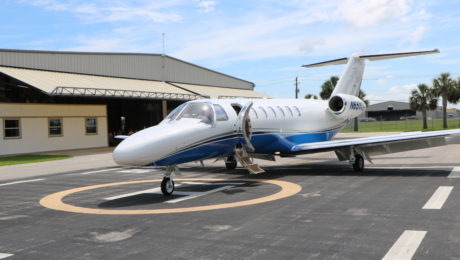 This year marked some exciting news for Air Unlimited, including notable company growth, added flight perks and a new program for youth passengers. Every decision we made in 2018 aimed to better serve our guests and local communities through our private plane services – from scheduled island flights and custom charters to organ transportation flights. Now, we would like to take this opportunity to reflect on some of these key moments, and how we were able to spread the news along the way.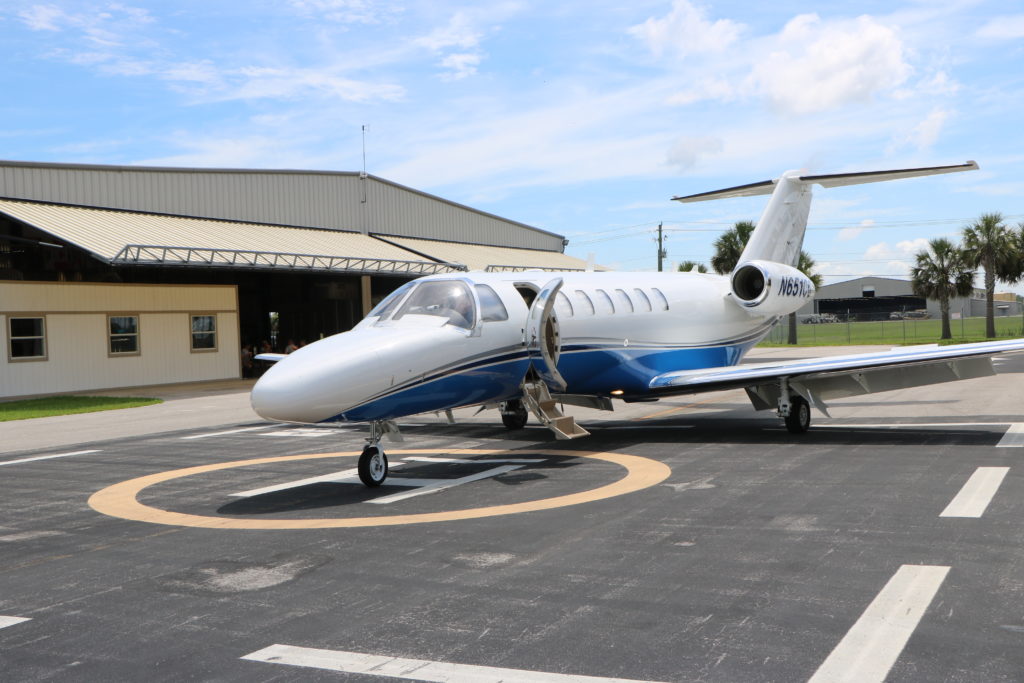 Earlier this year, we announced that Air Unlimited had doubled its annual passenger count and hangar space, added a new plane to its fleet, and opened a new check-in desk at Marsh Harbour. This marked a major milestone for our company, and we enjoyed celebrating with our staff, passengers and the community. Excitingly, our growth story was highlighted across local news, such as the Orlando Business Journal (Article 1 and Article 2) and FOX 35.
Through firsthand flight experiences, Amy West Travel, Osceola News Gazette, and Central Florida Lifestyle also shared stories around our growing airline and its unique travel perks. This was a great way to start off 2018, and it set the stage for a fantastic year ahead!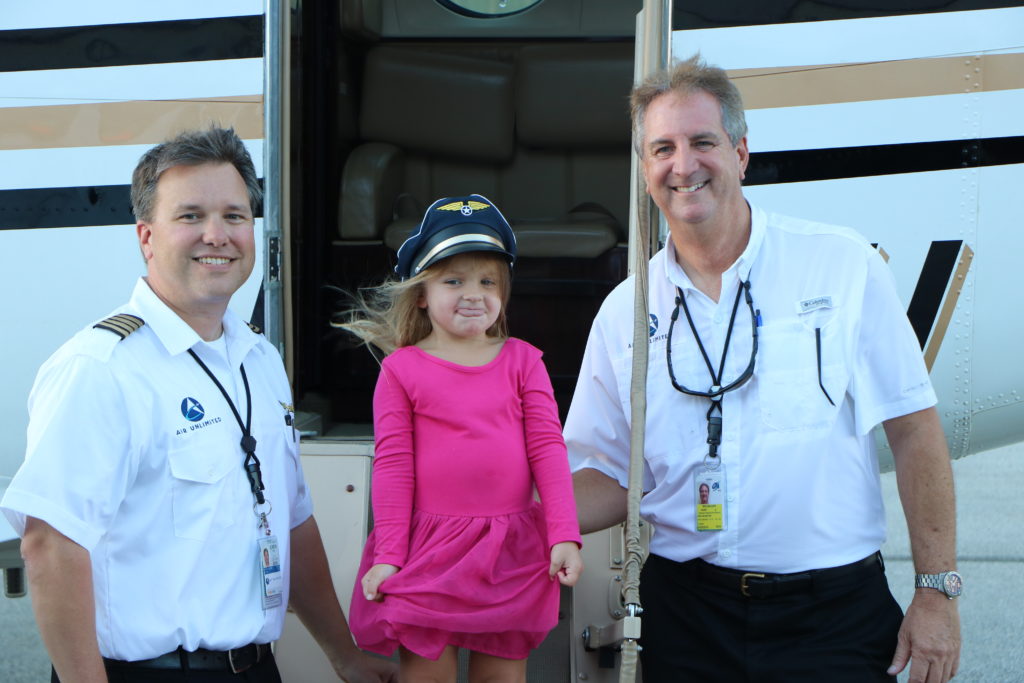 This summer, we introduced our Junior Pilot Program, which offers youth passengers the chance to ride in the cockpit and receive their own set of pilot wings. Some of the first families to try out the Junior Pilot Program wrote about their experiences online, including About a Mom, The Suburban Mom, and Sonni Abatta. It was rewarding to see the excitement on each of our Junior Pilots' faces, as they graduated from the program and received their certificates. We're so excited to include this new service for years to come.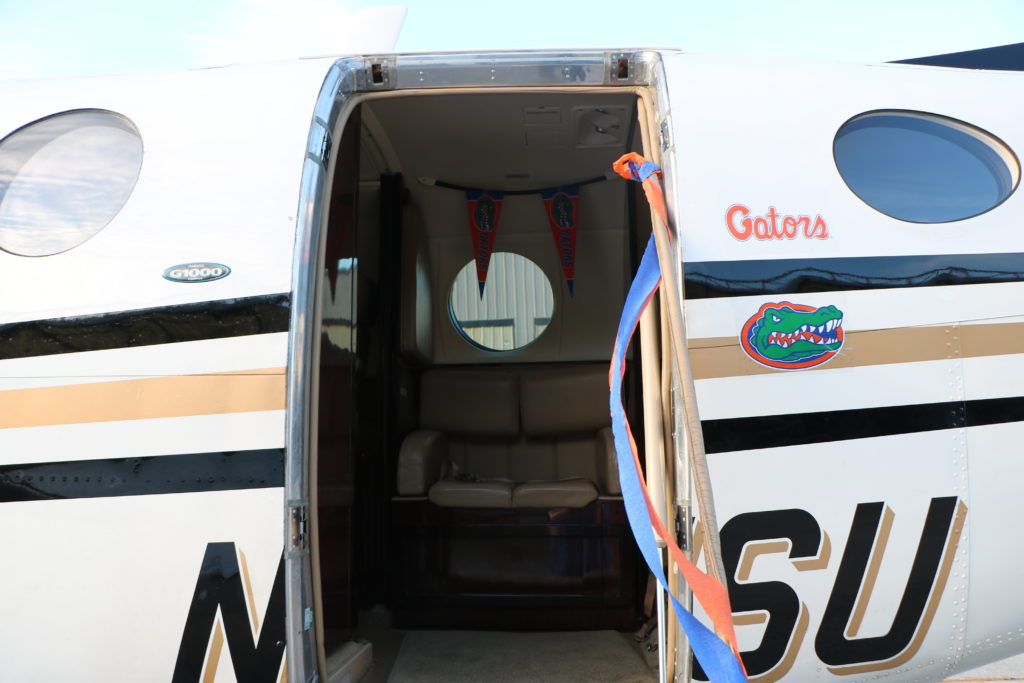 For the 2018 football season, we offered exclusive charter flights for hosting the ultimate tailgate in the sky. These specialty flights whisked sports fans away to their favorite games across Florida. News 13 visited the hangar for a tailgate and captured the excitement. Be sure to watch the segment here to see how our tailgating flights are unlike any other football celebration.
All of our flight perks, new and old, came together in a recent story featured by Reader's Digest and MSN. We're honored to be recognized by these publications for having a top-notch private airline, and we thank our fantastic guests for helping drive our continued success.
Looking ahead, our goal is to continue growing and improving our private flight services to provide guests with extraordinary experiences. To stay up-to-date with all of our latest news, check in with our blog, and follow us on Facebook and Instagram.
Friday, 21 September 2018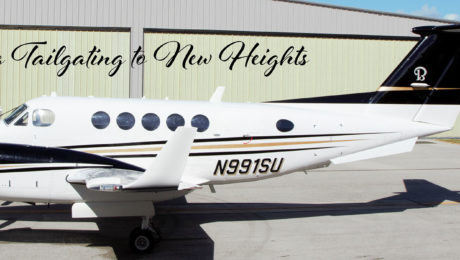 This year, don't stick to the basic tailgating experience, which usually involves long drives to a game day city, setting up your tailgate in a parking lot, and designating a driver for afterward. Instead, Air Unlimited offers private flight options to away football games, so you can take tailgating to new heights. These exclusive charters guarantee a unique experience, whisking you back to your favorite football stomping grounds in an unforgettable way.

For the tailgating experience, there really is nothing like a private flight. You'll be spreading game day cheer from thousands of feet in the air – who else gets to say that?! Pack your own food and alcohol for the flight to enjoy the full experience of a luxury tailgate, clinking glasses and singing your team's game day chants to get into the spirit before the kick-off.
The team at Air Unlimited are all football fans themselves, and they're dedicated to outdoing all your past game day experiences. Our crew will decorate the aircraft in your team colors before your flight, plus you can bring your own football memorabilia to get that full tailgate feel.
By flying with Air Unlimited, you won't waste any of your precious game daytime on travel. We have a speedy check-in and take-off process, efficiently getting you on our plane and to the airport closest to the game. Our team can even arrange a shuttle service that will take you to the stadium and back, eliminating the need to find another mode of transportation and giving you more time to enjoy the day. While you're at the game rooting for your team, the Air Unlimited pilot will wait with the aircraft for you to return. They'll be ready to take off on your schedule.
If you are looking for the perfect excuse to get your alumni association together again, this is it. Charter flights seat eight people, so you won't have to worry about sharing your day with anyone but your squad and the pilot. You can also conveniently split the charter cost across your tailgating party for an affordable and stress-free game day experience.
You can book a private flight with Air Unlimited to any destination in the U.S. Call Air Unlimited at 407-585-4300 to see how you can reserve a football charter flight today, and take your tailgate to new heights.