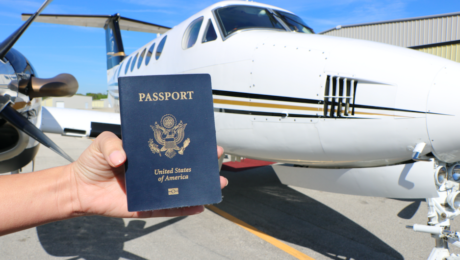 Central Florida is known for its outstanding shopping, dining and entertainment, making it a top destination for locals and tourists alike. Beyond its famed theme parks and resorts, Central Florida is also home to affordable luxury airline, Air Unlimited, a hidden gem in Sanford that offers travelers a top-notch experience with free valet parking, fast check-in and free baggage up to 40-pounds.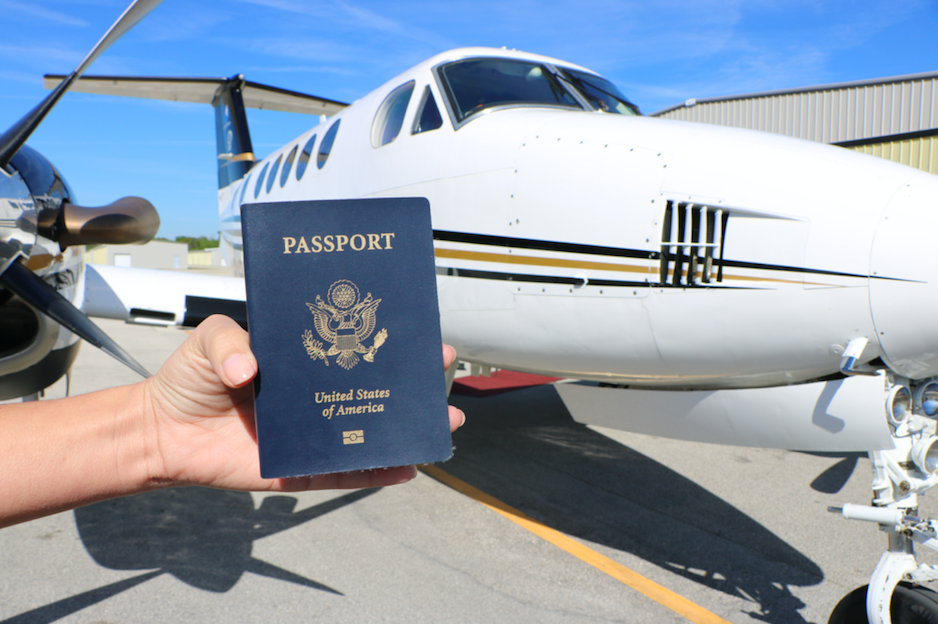 Here are some of the region's other best-kept secrets:
Next time you're looking for things to do in Central Florida, consider trying something new and off-the-beaten-path. Explore areas beyond the theme parks, such as Downtown Sanford or Winter Park, and during your visit, be sure to check out the coolest airline in town, Air Unlimited. To learn more about this affordable luxury airline, visit www.flyairunlimited.com.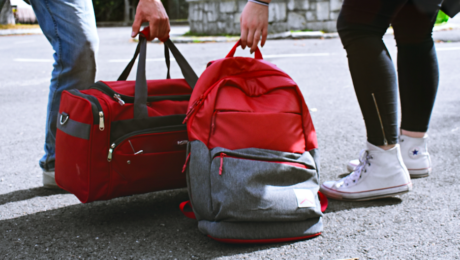 Airlines collected $5 billion in baggage fees in 2018 – along with billions more in other added fees and hidden charges – at record high numbers. On your next Abacos vacation, you can avoid these common airline fees by flying with Air Unlimited.
Air Unlimited avoids charging fliers for basic travel needs, such as bringing a bag on a trip or acquiring a boarding pass for the plane. The boutique airline offers complimentary perks, including free luggage (and pets!) up to 40 lbs., as well as free valet parking. Co-owners Chick Gregg and Mark Neubauer know that these are some of the most common travel pain points, and therefore, believe these services should be included with a ticket. They set up Air Unlimited so it can operate without hidden or nuisance fees for things that every traveler needs on their journey, such as parking and luggage.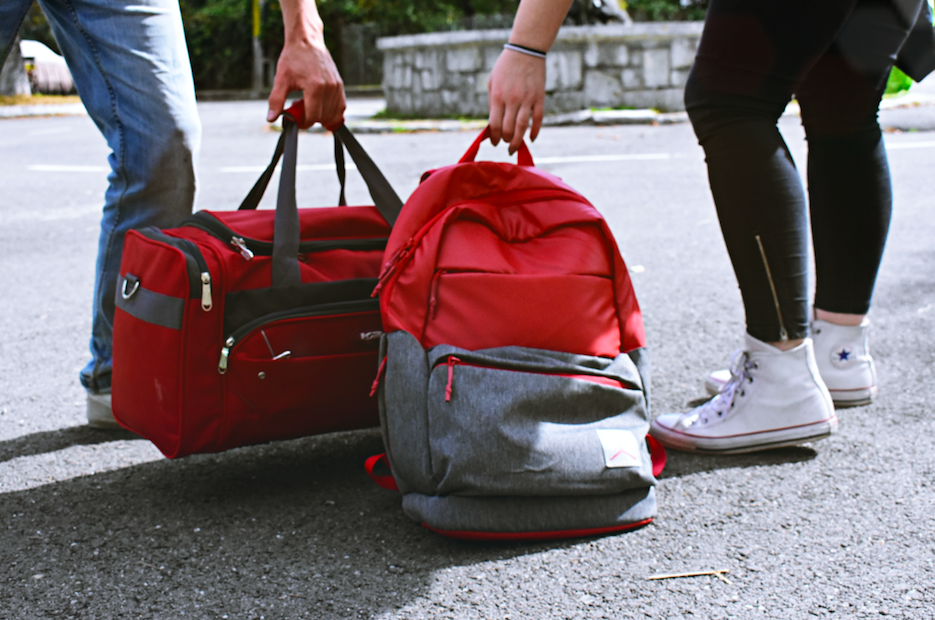 "At Air Unlimited, the guest experience is our top priority from the moment they start the booking process," says Gregg. "We want travelers to feel like they have reliable options like Air Unlimited –affordable air carriers that won't start piling on unexpected, additional fees before a trip."
Another common fee that fliers are able to by-pass with Air Unlimited? Seating fees. With many commercial air carriers, passengers pay additional fees for seat selection and upgraded seating options. At Air Unlimited, guests headed on an Abacos vacation are treated like first-class fliers from the moment they arrive to the hangar – at no additional cost. Each plane seats up to nine passengers with plenty of leg room, abundant aisle space and spectacular window views. This means every seat is an "upgraded" seat for passengers.
Air Unlimited also offers its Book of 10 deal that comes with cost-saving bonus perks, like no fees for booking changes. This is especially great for fliers who have a vacation home or property in the Abacos and therefore might not know exactly when they plan to come and go. It gives travelers added flexibility. The Book of 10 also locks in flight rates, allowing these pre-purchased tickets to avoid any increases in ticket costs during peak season.
Don't let baggage fees and added costs prevent you from flying to paradise this summer. Choose Air Unlimited for an affordable and luxurious Abacos vacation and you won't have to worry about unexpected charges. To learn more about our daily scheduled flights, or our Book of 10 deal, visit www.flyairunlimited.com.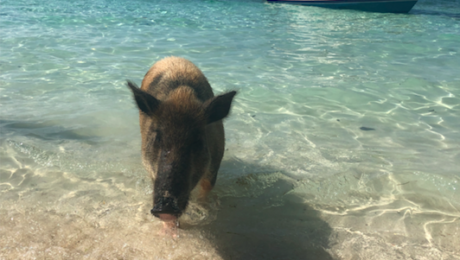 In addition to the world-class beaches, resorts and spas in the Caribbean, there are many ways to experience the natural beauty and wildlife of the islands. For your next vacation to the Abacos, consider taking a look at the wilder side of the Bahamas with our top recommendations for nature lovers.
Fowl Cays National Park, a short ferry ride from Marsh Harbour, is an underwater enthusiast's paradise with more than 1,300 acres of biologically diverse coral reefs and seagrass beds. Be sure to bring your snorkel or diving equipment, because you won't want to miss the chance to see some of the Bahamas most beautiful fish up close, such as Barracudas, Lionfish, Clownfish, Nassau Groupers, Spiny Lobsters and Blue Tangs.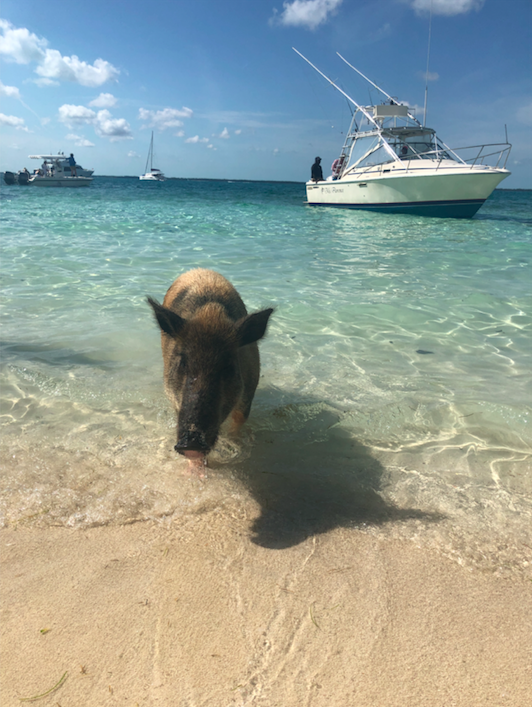 Looking for some less traditional aquatic wildlife? Look no further than No Name Cay, where wild pigs will actually swim up to meet your boat as you dock. No one is quite sure how these pigs came to be on this island, but they sure make for an interesting addition to the Abaco wildlife. When visiting No Name Cay, consider bringing some extra fresh water or fruit with you to share with the pigs, as they always welcome tasty treats from visitors. Of course, it's good to keep in mind that there is always a need to be cautious around any wild animal (no matter how adorable and friendly they seem)!
The Abaco National Park, located about an hour's drive away from Marsh Harbour, is the perfect day trip for bird watchers looking to catch a glimpse of the endangered Bahama Parrot. When visiting the park, you'll have the chance to see these colorful birds, which feature white heads, green bodies, and vibrant, cobalt blue wings. About 5,000 acres of the park is dedicated as a parrot nesting area and habitat, offering these birds a rich source of food and safe haven for breeding season. In fact, the ground's limestone cavities are perfect for these birds to nest in.
Another bird-watcher's paradise can be found outside Treasure Cay at Black Sound Cay National Reserve. Here, visitors will find a small mangrove reserve, which is home to waterfowl, such as tiny Sanderlings and Piping Plovers, as well as migratory birds such as Painted Buntings, Indigo Buntings, American Redstarts, Black and White Warblers, and Magnolia Warblers.
With so many wildlife parks and reserves to visit, nature enthusiasts should make a vacation to the Abacos top of their bucket list. Book a flight at www.flyairunlimited.com and experience the wilder side of the Bahamas on your next trip!