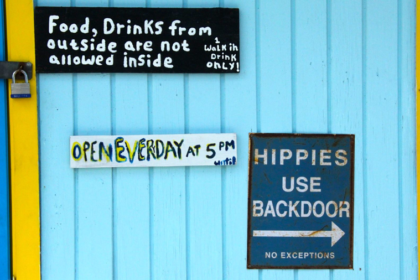 The Bahamas have the power to restore human beings, to bring us to a state of inner peace, where all we hear are waves stretching out on white sand shores: There are more than 700 islands on this archipelago, where red Glasseye Snappers flit past snorkeler's masks. And Marsh Harbour, with its one stop sign is its third largest city.
In Abaco Islands, this town of about 5,000 citizens offers chilled-out snorkelling, boating and all of the amenities that an adventurer could want, like a post office, a bookshop, grocery shops and more. And bars.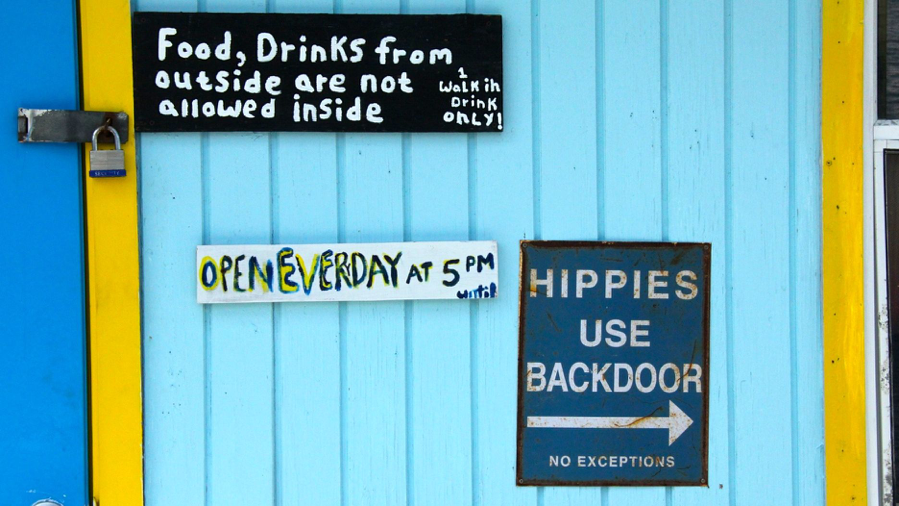 For some, Marsh Harbour is a portal to others spaces in Abaco Islands, a place to get oriented and grab some supplies, but this town is a worthy destination in its own right. Why?
MARSH HARBOUR IS LOCATED NEAR SOME COOL PLACES
If you rent a car, and, yes, you can easily do so in Marsh Harbour, you could drive to Cherokee Sound, a village of about 150 residents, where men go hunting for sharks in the dark of night and hunt wild boar in the light of day, in the neighboring hills. History buffs will be chuffed to learn that these hearty folks are descendants of loyalists to Britain who left America more than 200 years ago.
BUY SOME ART, AFTER SIPPING A DECLICIOUS COLD BREW
You can drive your car for about 30 miles south from Marsh Harbour to a lovely white-sand beach where you can sift sand through your toes before heading to Pete's Pub and Gallery where the beer is frosty cold and the art that hangs on the wall is for sale. Oh, and there are tasty and fresh fish sandwiches on offer – and authentic punch that will stop in your tracks.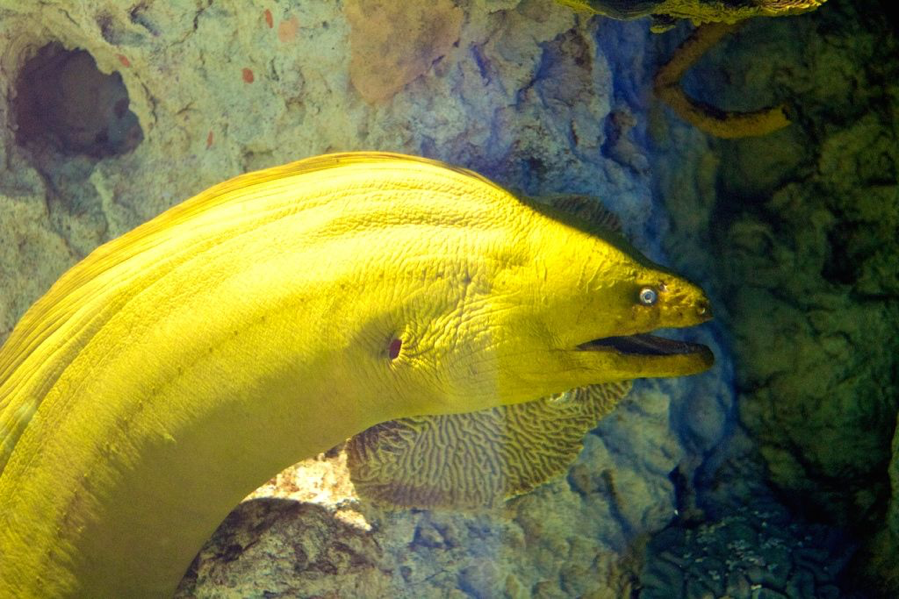 AND YOU DON'T HAVE TO LEAVE MARSH HARBOUR…
Locals will tell you that the best snorkelling in the area is at Mermaid Reef and Beach and they would be right: The waters are clear and moray eels gracefully glide by, along with glittering schools of Angel Fish. When you tire of the sublime happening that is snorkelling, a reef-free beach invites you to frolic.
FROM WIGGLING YOUR TOES IN SAND TO SLIDING INTO EVENING SANDALS
There is just something about sitting at a smartly set table enjoying a conch bisque that will be followed by creamy curried shrimp while looking forward to a Bahamian bread pudding with, yes, brandy sauce: And Wally's is but one of the memorable dining experiences to be had in Marsh Harbour.
I WONDER WHAT KIND OF BIRD THAT IS
We live among birds wherever we are, be they glistening black crows or dainty finches or magnificent owls, and how intriguing it can be to learn about the birds that grace the places we visit: In Marsh Harbour, a guy named Reggie will meet you in the morning, lend you a pair of binoculars and introduce you to some parrots and other new friends. Lucayan Nature Tours.
MARSH HARBOUR IS A GREAT PLACE TO RENT A BOAT
As you might expect, Marsh Harbour is home to several boat rental agencies: You will find what you are looking for, from a luxurious boat that easily boards 12 adults and comes with a seasoned captain ready to take you to surreal snorkelling spots to a 21-foot fishing craft perfect for taking your family for a spin.
Marsh Harbour is an outstanding base for exploring its surroundings and returning to the comfort of amenities like delicious meals and shops each evening: You can even pick your own eggplant at Abaco Neem farm, a far cry from your local Whole Foods. Marsh Harbour, the one-stop sign town that makes an impression.