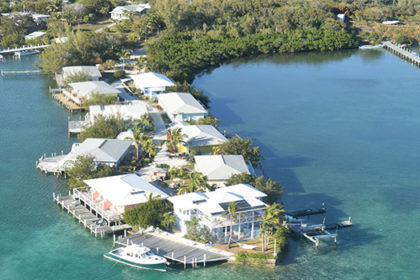 If you haven't planned your summer vacation yet, don't worry! Air Unlimited has daily scheduled flights to Green Turtle Cay, which is a perfect place for a relaxing and fun getaway. Once you have a flight and a place to stay, the rest of the planning is a breeze.

Hotels usually fill up fast in Green Turtle Cay during the summer, so the best option for a last-minute trip would be to call the hotels of your choice directly to see when they have availability. They might say they have an opening next week or in two months towards the end of the summer. Either way, the Abacos weather is always perfect for the summer vacation of your dreams. If you don't want to wait, Airbnbs are a great option and give guests the comfort of staying in a home away from home.
If you're traveling with your family, there's no need to worry about finding activities the whole family will enjoy. The Abacos offers a little something for everyone. If you're looking for a couple's retreat, you can grab a drink on the beach and book a massage too. There's nothing more relaxing and romantic than getting a massage on the beach while listening to the rolling ocean waves. If you're traveling with the kids, there are plenty of things to do like learning how to fish, making a friend through the Bahama Buddies Program, and eating sweets on the island.
The Abacos truly has perfect weather year-round, but if you've never been on an island getaway, there are some important packing tips to remember. Instead of packing every bathing suit you own, you'll want to save room for some lightweight, light-colored long-sleeved shirts. You can apply sunscreen as much as you want, but sometimes your skin just needs a break, so bringing a long-sleeved shirt with you can give you some relief. Hats, sunglasses, and sunscreen are also critical things to pack on your trip. The sun reflects on the ocean which leaves you exposed to the risk of getting sunburned even if you're wearing a hat. Polarized sunglasses can give you the best protection for your eyes and also allow you to see through the glare on the water to discover the ocean life underneath.
Book a flight to your best summer vacation yet with Air Unlimited. Visit Flyairunlimited.com to reserve your seats and be sure to ask the Air Unlimited staff for their best suggestions for summer fun.