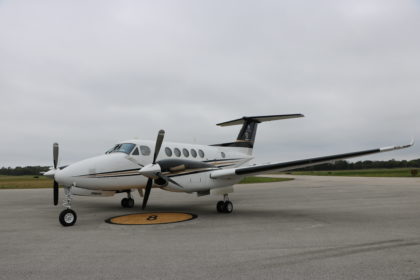 A fear of flying is something that at least one in every six adults deals with. It is perfectly normal to feel uncomfortable before and during a flight, but Air Unlimited strives to help their guests enjoy the entire flight experience from their private hangar at the Orlando-Sanford International Airport. Flight time to the beautiful Abaco islands is just over an hour, and the tips below can help you stay calm so you can enjoy a relaxing vacation from the moment you step into Air Unlimited's hangar.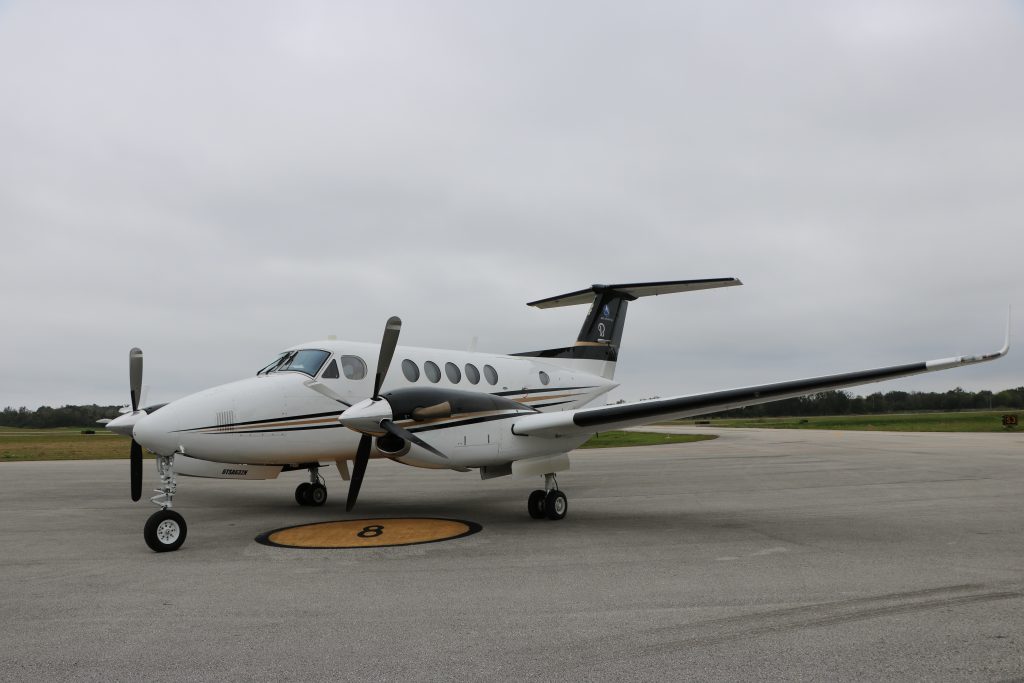 One helpful tip for a fear of flying is to simply acknowledge your fear and learn ways to control it. If you feel anxious, allow yourself to feel that way, while reassuring yourself that it's perfectly okay to have these feelings, instead of trying to fight the anxiety. At that point, you can work to build your confidence in knowing that you will get through your flight experience using positive thoughts and deep breathing techniques to combat any anxious tendencies, such as shallow breathing. Trying active meditation practices can help distract your mind from the anxiety and bring a sense of calm to your body. Focus on the deep breaths you're taking and try listening to guided meditation to help you relax.
At Air Unlimited, guests have an opportunity to meet the pilot prior to their flight and talk to them about their anxieties. This advantage allows guests to address any worries they have, educate themselves about the flight and what to expect during the ride, as well as get to know and trust the pilot before take-off. This can help bring them relief as they prepare to board the flight. The pilots are also accessible during the flight to keep you updated on weather patterns and flight times that can bring you peace of mind.
Distractions are a great way to feel better in almost any situation. As a guest on a plane, taking off, turbulence, and landing can be moments of high anxiety. Listening to music or watching a movie during these times is a great way to focus on something else besides the plane. Additionally, Air Unlimited's intimate seating allows guests to easily interact with other riders, including any of their friends, family members or pets that are along for the ride. Talking and engaging with others can be a great distraction and social experience. If these tips aren't working, try multitasking during the flight. For example, eating a snack while working on a crossword puzzle can help take your mind off of things at a deeper level than just passively listening to music, so try to stay busy.
To be even more proactive in combatting your flight anxiety, you can begin preparing for a flight well before you are at the hangar. The morning of your flight, try to avoid caffeine because this may end up making you jittery, which can amplify your feelings of anxiety. Stretching or meditating before you leave the house can prepare you to hold onto those calming feelings during your flight. This is also a great time to focus on your breathing and keep those long deep breaths throughout the day.
Rest assured that you can fly in peace with the experienced pilots flying with Air Unlimited who can get you to paradise in just over an hour. There's no need to worry about getting to the airport early to stand in long lines and deal with airport security. Air Unlimited's staff greets every guest with a smile for an easy, check-in process that sets you up for a relaxing direct flight to the Abacos. Call Air Unlimited at 407-585-4300 to book your flight today.