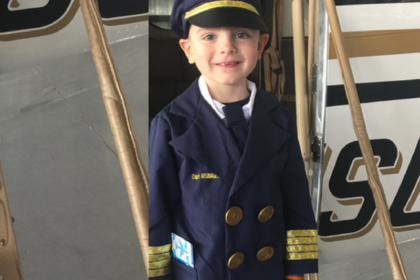 Whether it's piloting a short flight to the Abacos or leading an aircrew on a long-distance journey, all pilots have had to earn their 'wings.' Wings are a recognized badge in the aviation industry that pilots proudly wear on their uniforms. This emblem has an interesting history and is designed for everything from representing a pilot's license to serving as a charming memento!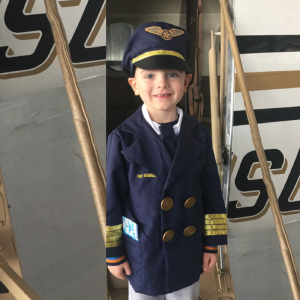 The crew at Air Unlimited knows how special it feels to earn a pair of pilot wings, as many of our team members started their fascination for aviation as a child, dreaming of the day they'd earn their own badge. Now, this day can come sooner for youth that feels passionate about flying, thanks to our Junior Pilot Program. Through this program, families can register their kids to have the rare chance to sit in the cockpit with the pilot during their flight to the Abaco Islands and experience spectacular views from the front of the plane, all while learning about the wonders of air travel. Afterward, children co-pilots receive a certificate with a commemorative photo, a souvenir, and their very own pilot wings.
The meaning of pilot wings goes back to the early 1900s when one of the first commercial airlines started scheduling passenger services, making crew uniforms come into fashion. As part of their uniform, pilots started wearing shiny, specialty wings to showcase their qualifications. Around the same time, military aviation became prominent during World War I, and soldiers started earning their wings based on their flight experience, rank, and accomplishments. In both commercial and military aviation, the design of a pilot's wings distinguished their seniority or merit, thus changing in color, material, embellishments, and patterns based on its intended purpose. To this day, earning wings is a significant and exciting moment for any pilot, considering the hours of hard work, schooling, in-flight training and experience required to receive this token of achievement.
Knowing the valued history and meaning behind pilot wings, we want to share this special keepsake with young passengers and inspire their love for aviation through the Junior Pilot Program. Register children for this unique experience for just $50, and you can enjoy an unforgettable flight to the Abaco Islands. Interested parties should call our team directly at (407) 585-4300.