With its calm waters, warm breezes and stunning panoramic views, the Abaco Islands are an ideal location for the perfect family vacation. Our Air Unlimited crew has firsthand experience exploring the islands and has some great recommendations for families traveling to the Abacos. Whether you're craving action-packed water sports or have your sights set on a uniquely serene experience with your loved ones – you won't want to miss these bucket list ideas.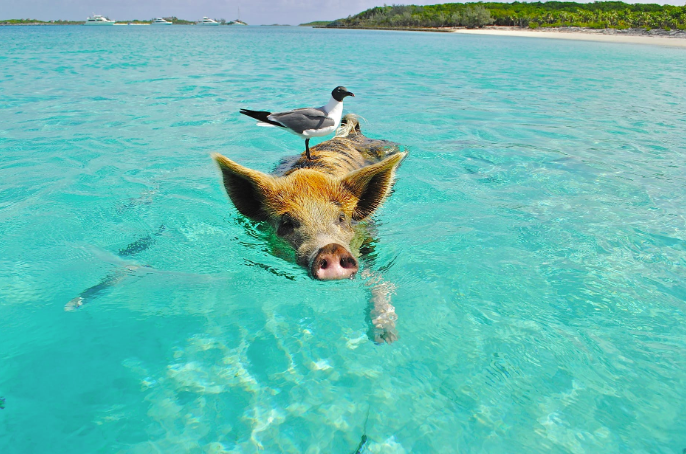 Island Hopping Destinations
A unique group of islands form a 120-mile-long chain, helping the Abacos stretch over 650 square miles. With bay-scalloped coastlines, dream-worthy coves and picture-perfect harbors, it's no surprise that island hopping by boat is one of our favorite family activities in this area and something that should be on everyone's trip bucket list.
Our recommended destinations and experiences by boat include:
Private relaxation at Tahiti Beach on Elbow Cay

This desolate oasis is perfect for a more private beach experience amid soft white sand and coconut trees.

Scenic views from the Hope Town Lighthouse

This candy-striped landmark is one of the last manually operated lighthouses in the world and boasts outstanding views from the top.

Brendal's Dive Center at Green Turtle Cay

This dive shop offers everything from snorkeling and scuba diving to glass bottom boat tours to explore one of the world's largest barrier reefs.
Mouth-Watering Bites & Delights
While traveling in the Abacos, you'll want to make sure to cross off the top food and drink destinations from your bucket list. The Bahamas has a lively food scene from restaurants and bars to bakeries and ice cream parlors.
For families, here are some of our favorite dining spots in the Abacos:
Family dining at Firefly Bar & Grill

The terrace is a great place to catch the sunset over the Sea of Abaco, a beautiful saltwater lagoon, while enjoying a delicious meal of fresh fish and local cuisine.

Island Bakery in Marsh Harbour

The perfect place to cool off while enjoying baked breads and pastries that have delighted guests for decades.

Café La Florence in Treasure Cay

They're famous in the islands for their freshly baked cinnamon rolls, which are big enough for two.
A Unique Wilderness Experience
Flights to the Abacos are always met with incredibly unique experiences that families rarely have the chance to experience elsewhere. There are very few tropical locations throughout the world that offer the opportunity to swim with wild pigs on an otherwise uninhabited island.
For bucket list ideas like this, be sure to check out these top recommendations:
Wild Pigs at No Name Cay

You'll find a group of pigs swimming in the crystal-clear waters that are fun to feed and picture-ready, so bring your camera!

Sharks and Stingrays at Manjack Cay

There is a small cove right off the cay that is home to a group of friendly stingrays and harmless sharks for an incredible snorkeling experience.
If you're looking for additional recommendations on local activities to try, visit our destinations page for more insight into each island and where to explore. To get there, Air Unlimited offers affordable, luxury flights for families traveling to the Abacos. Visit us online  or give us a call at (407) 585-4300.