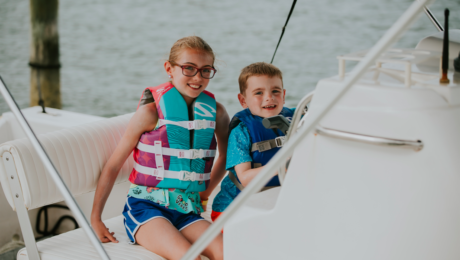 Summer is quickly approaching, so kids will be out of school soon and ready to spend more time with friends and family. Take advantage of this long-awaited break by booking an Abacos vacation with Air Unlimited. We offer a top-notch flight experience to some of the Caribbean's most unique island destinations, perfect for the whole family.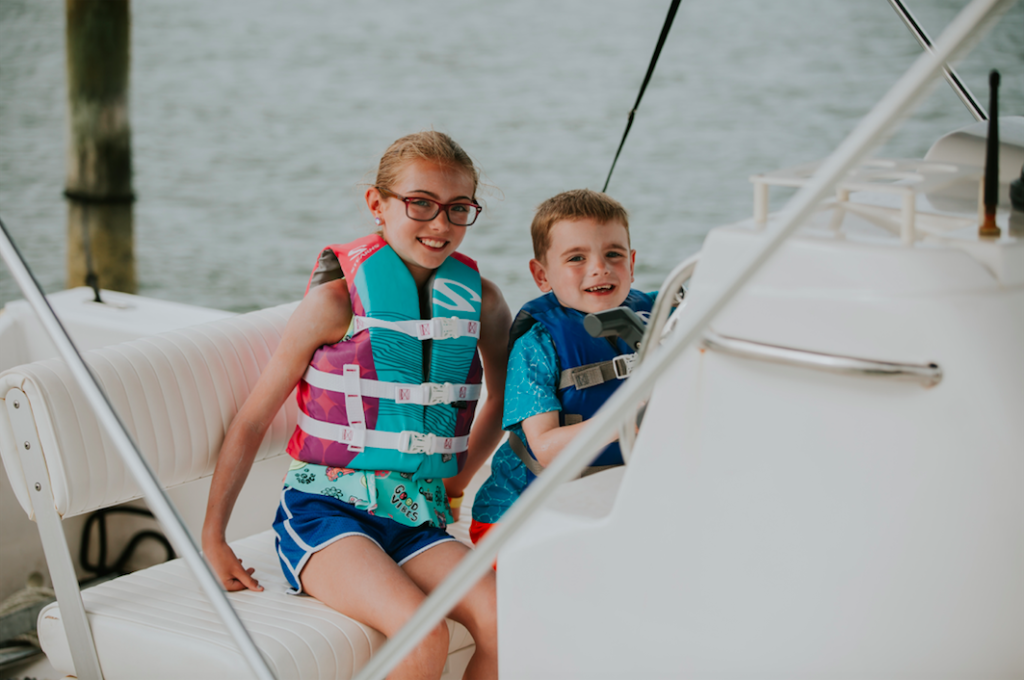 The Bahamas has hundreds of islands, but instead of going to the overcrowded and commercialized areas, take your family to the relaxing and intimate islands of the Abacos. Here, your kids will delight in the wonders of island culture and ocean life, taking time off from their screens to enjoy breathtaking scenery and adventure. Parents can bask in the sun, enjoying some much-needed relaxation, while the kids play in the shallow, clear waters and build sandcastles by their feet.
If you'd like to go fishing with your kids, but don't want to commit to a full day out on the water, we recommend visiting a public dock – visitors are welcome to fish at most local docks in Marsh Harbour, Treasure Cay, and Hope Town. Regardless of where you decide to drop a line, if you plan to fish without a licensed guide it is recommended that you look into the Fishing Rules and Regulations, and consider asking a local dive shop or charter guide with any questions during your trip. Once you get situated fishing, your kids will love the experience of catching their first fish, and you can identify fish together using a simple fishing guide.
Parents can also look into the Bahama Buddies Program for their younger ones to experience the island from the local perspective. This program pairs local children with Abaco visitors to explore the island together, learning firsthand how the community lives, and trying out popular island activities, like catching and cleaning fish, cracking conch and making island crafts. The Abaco Beach Resort hosts the program and participants always walk away with fun memorabilia, photos and exciting stories to tell those back home.
After a fun-filled vacation, top it off with a sweet treat that you know the whole family will enjoy. The Island Bakery in Marsh Harbour is a perfect place to cool off while enjoying baked bread and pastries that have delighted guests for decades. Cafe La Florence in Treasure Cay is another great option for the sweet tooth in your family. They're famous in the islands for their freshly baked cinnamon rolls, which are big enough for two.
From its quaint beaches and tropical adventures to its tasty treats, the Abacos is the perfect place for the ultimate family trip. Avoid the summer crowds often found at the Bahamas' main tourist hotspots and choose to take an Abacos vacation instead. Start your trip off with Air Unlimited to by-pass long lines and packed planes, so your trip is hassle-free from start to finish! Book online today and check out our coupon books here.
Wednesday, 19 December 2018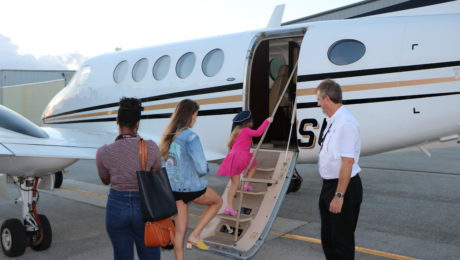 Let's face it, flying during the holidays can be extremely stressful. The hassles of parking, long lines, and busy terminals are enough to make you dread your upcoming holiday vacation. We're here to tell you that a private flight is the best option to avoid all those stressors. We encourage you and your family to experience the Air Unlimited way. Free valet parking, fast check-in, and free luggage up to 40 pounds are just a few of the perks of flying with us! We believe the start of any vacation should begin with the ease and comfort of getting there.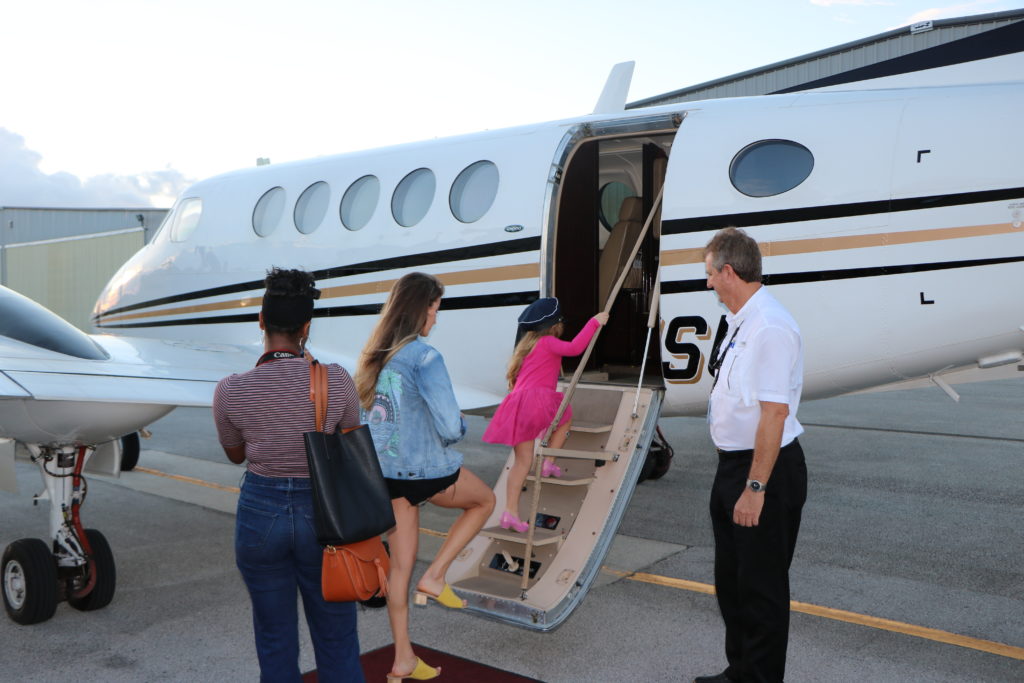 Don't just take it from us – These family bloggers are excited about the perks of flying private too:
The Suburban Mom lives in Central Florida and recently shared her awesome experience with Air Unlimited with all of her blog followers. She said, "(Flying Air Unlimited) is easier and less expensive than you imagine, but it is just as glamorous and as exciting as it sounds." This mother-of-three breaks down the advantages of flying private with a family, including easy parking, friendly staff, and quick boarding. Read about these perks and more in her full review, available here.
About a Mom is another family blogger that wrote about her firsthand experience with Air Unlimited. In her review, she shares the story of her daughter trying out our new Junior Pilot Program, which gives youth the chance to fly in the cockpit and earn their own pilot wings. Read all about it here, and consider signing up your child for this u program before your next flight!
Sonni Abatta loves producing videos around Florida and recently shared a behind-the-scenes look at Air Unlimited's family-friendly airline. Watching her video, you'll hear from our very own Chief Pilot, Josh Stover, in an interview around our King Air 200 aircraft and exciting private flight experiences. You can view it here.
We're so grateful for guests like these, who remind us that each flight is a chance to create impactful memories for families and aircrew alike. Our team is proud to provide an atmosphere that fosters these types of unique travel experiences and welcomes youth into the fascinating world of aviation.
The perks of flying private are not only helpful during the peak holiday season, when you especially want to avoid crowded airports, but are also great year-round. A private flight can make your next family trip more relaxed and enjoyable. Whether you're looking to charter a custom flight to any destination, or you're planning to vacation in the beautiful Abacos, Air Unlimited can get you there stress-free.