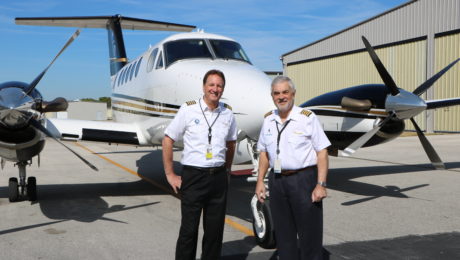 It's no secret that we strive for perfection at Air Unlimited, and a big part of our success rests in the hands of our world-class pilots. Our pilots know that each passenger expects the very best when booking a luxury flight experience. Because of this, they go out of their way to offer exceptional service and treat every passenger like part of the family.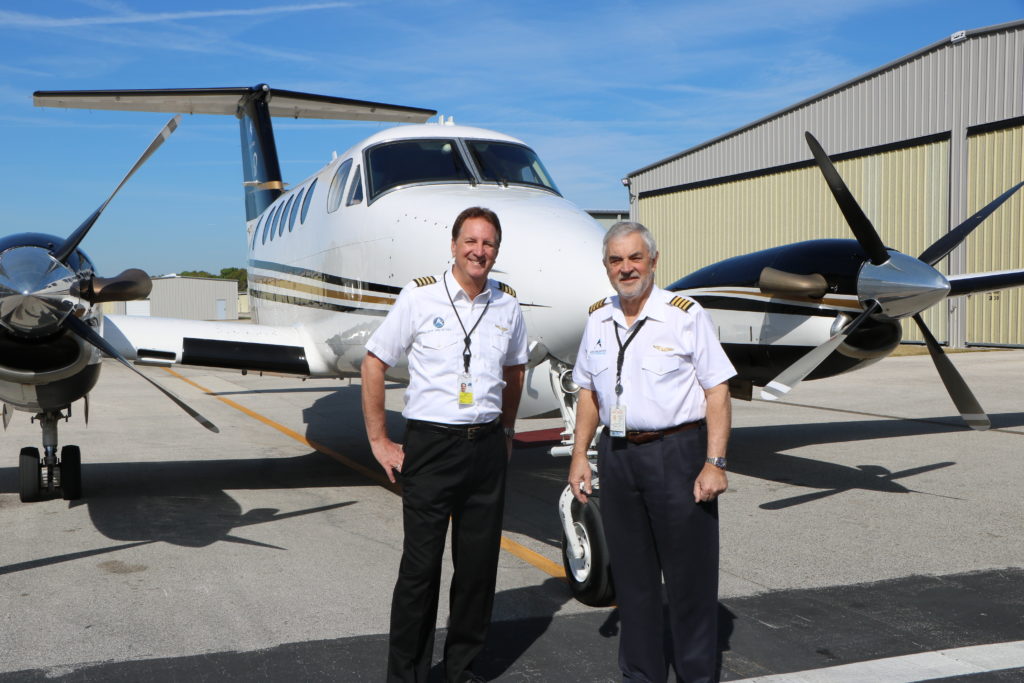 You may wonder why our pilots enjoy going above and beyond for our passengers, and the answer is simple: they truly love what they do. Co-founders, Mark Neubauer, and Chick Gregg, are both pilots that appreciate aviation and all it has to offer. By sharing their expertise and passion for aviation with the rest of the crew, Mark and Chick lead by example, helping the entire team feel inspired.
Outside of work, many of Air Unlimited's pilots enjoy flying in their free time, keeping their skills sharp for our passengers. For some, this love of flying started at a young age. In fact, Pilots Todd Sickle, Ron Bernard, and Ed Moon discovered the wonders of flight as children. Ed decided he wanted to be a pilot at only 14 years old. As a child, Ron was fascinated with model airplanes, and nowadays he's fascinated by the real thing. Similarly, Todd grew up next to the Orlando International Airport and began watching planes take-off and land early on. After 21 years of flying experience, he continues to enjoy frequent flights and getting to know the passengers.
For other Air Unlimited pilots, flying is in their blood – at least that's what our Pilot Greg Rupp says! Pilots Dave Owen, Alan Griffin, Chick Gregg, and Mark Neubauer also had fathers or grandfathers who were pilots. Hearing their family stories of aviation helped spark an interest in flying.
Chief Pilot, Josh Stover, graduated from Embry-Riddle Aeronautical University, where his passion for aviation expanded as he learned all about flight. Interested in passing on his knowledge of aviation, Josh became a flight instructor at the school, before ultimately joining the Air Unlimited crew.
Realizing that passion is developed early in life, our pilots are now dedicated to inspiring children through our Junior Pilot Program, which allows kids to get an up close and personal look at life as a pilot. Children are invited into the co-pilot seat on a flight to the Abacos, where they can witness spectacular views, see how the equipment works, and ask our pilots questions about aviation. Through this program, we hope to spark the next generation of pilots.
We can tell you about our pilots' passions and skills, and our great services and programs, but why not show you instead? Next time you plan a trip to the Abaco Islands, let us do the flying. We promise you'll be in good hands and will enjoy a luxury flight experience with Air Unlimited. Book online at www.flyairunlimited.com.